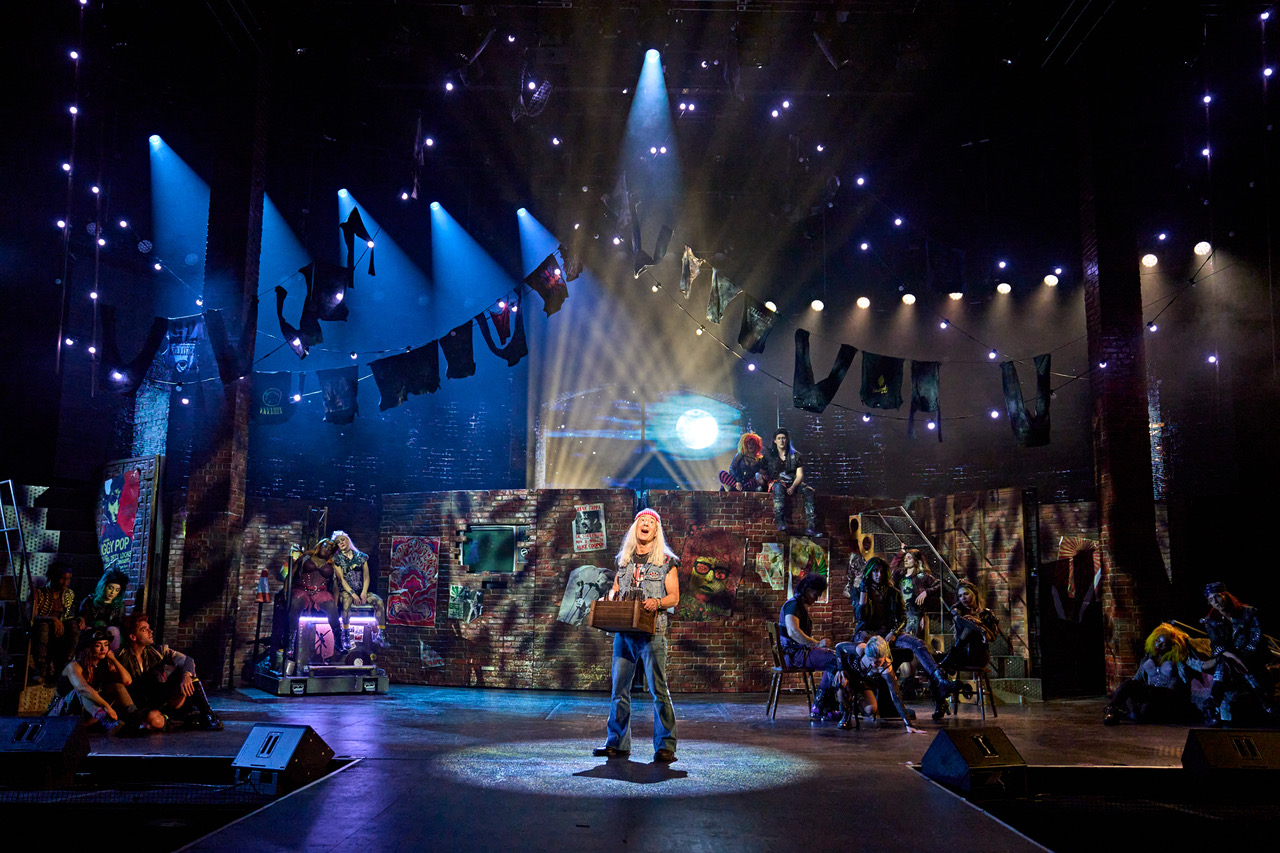 Ok, right off the bat, I need to clarify that this is NOT the story of Queen… rather a futuristic tale by Ben Elton using the music of Queen as a backdrop. 
So, it's sometime in the future…after some sort of global Waterworld-like catastrophe. There's no music, no instruments and two outcasts, Galileo and Scaramouche, meet in their quest to find Rock and Roll.  Galileo is 'the dreamer' long awaited by the Bohemians – a rebel /resistance group led by Pop (Ben Elton) also looking for mythical music.
Galileo is a Neo (from The Matrix) type of character.  He dreams in music lyrics and basically, his entire speech is made up of lyrics of famous songs. Although this is clever, and witty at first it actually began to grate on me… like, know when to stop. Brenda Edwards and Lee Mead star as Killer Queen and her sidekick Khashoggi who control this strange and shallow society.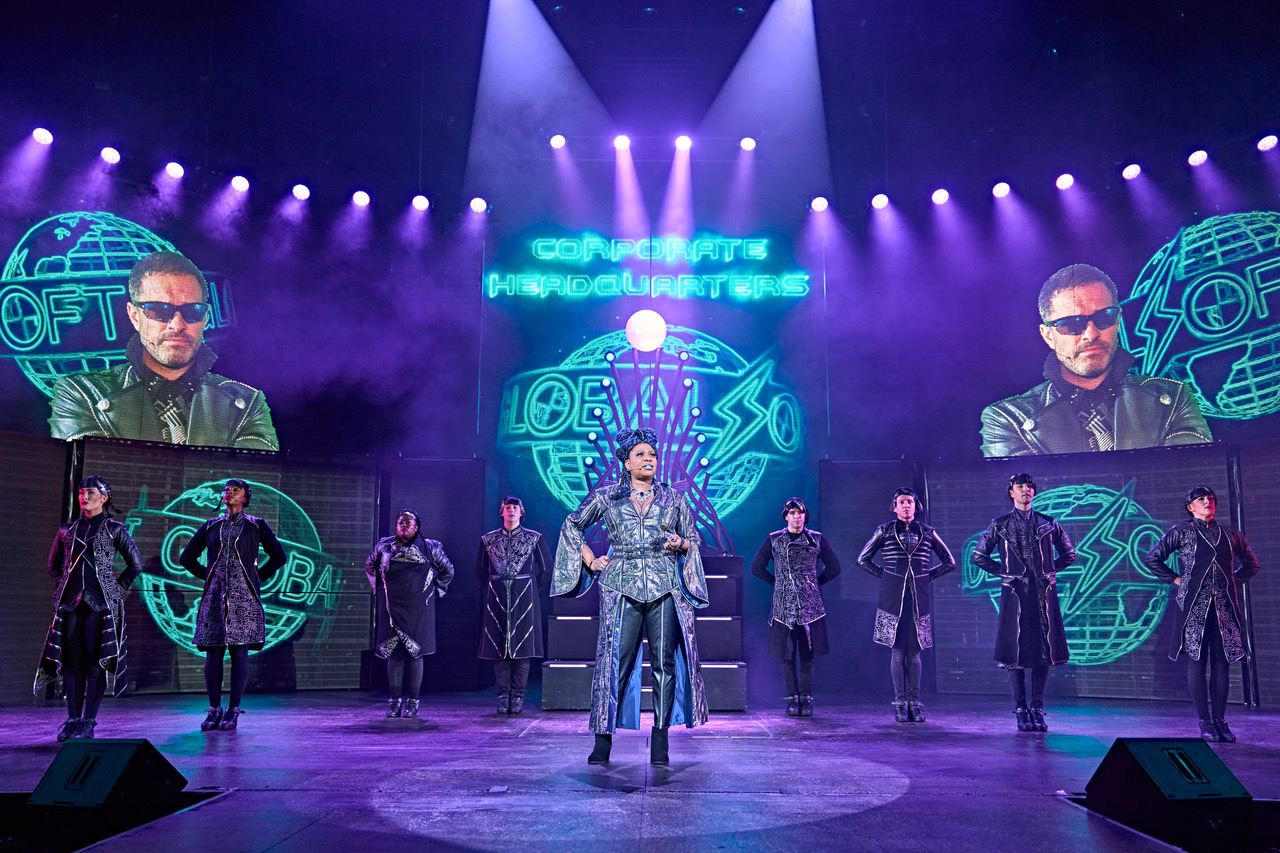 There are some fantastic vocal performances from the cast as a whole, but it has to be said, it is cheese at its finest. It's not a bad show all in all – an unexpected and spectacular appearance by Sir Brian May performing, arguably, one of the best guitar solos ever created, in the finale – Bohemian Rhapsody, made the whole experience for me. 
I daresay he probably won't be in it all the time – best check at the time of booking. Whilst on the subject of singalongs and other audience participation, musical theatregoers beware! Unfortunately, I witnessed an excited visitor to London who sat next to me being sworn at and then physically attacked for joining in the fun. Just two months ago the last 10 minutes of The Bodyguard was scrapped because the audience was singing, and some ended up being ejected by police! Just something to bear in mind peeps… let's be careful out there!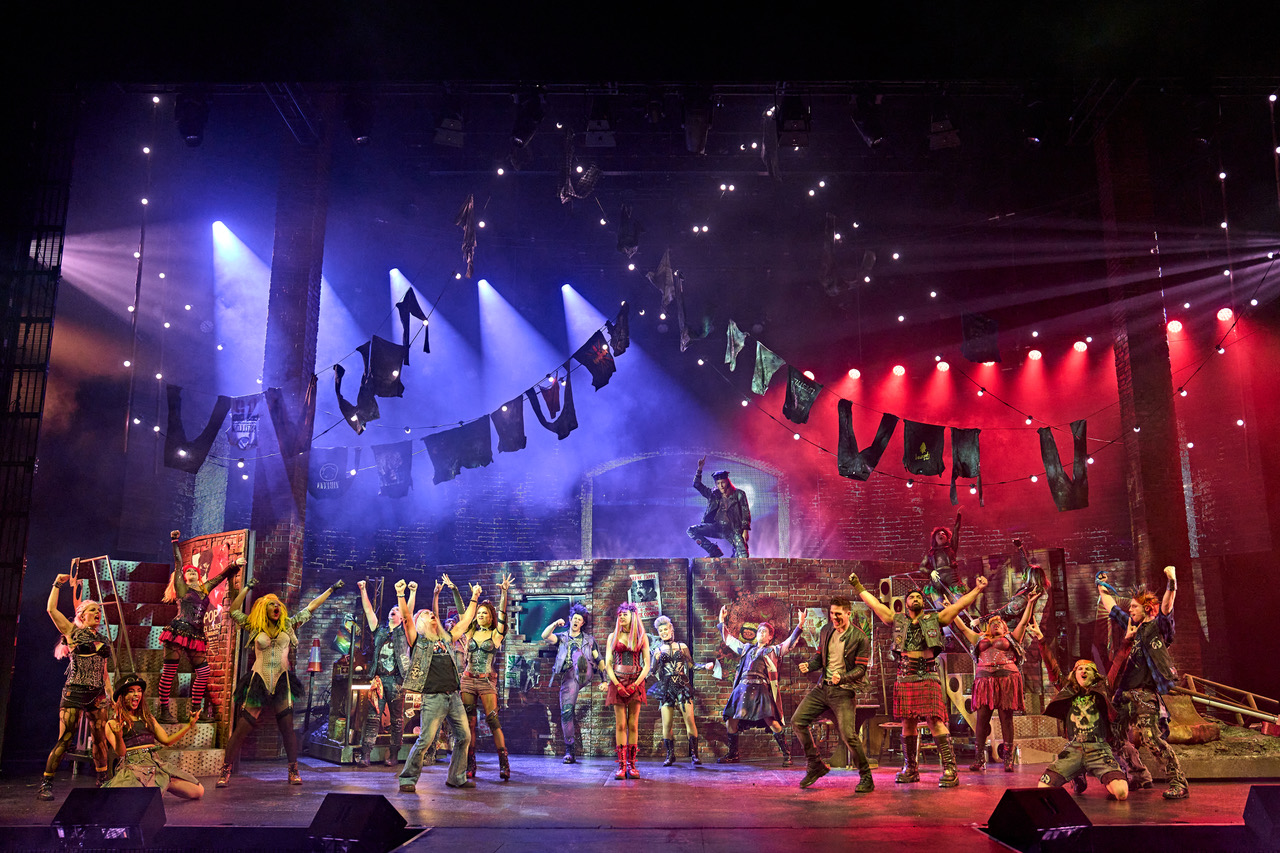 NEED TO KNOW:
We Will Rock You plays at the London Coliseum, St Martin's Lane, WC2 until 27 August 2023 |
Find Out More