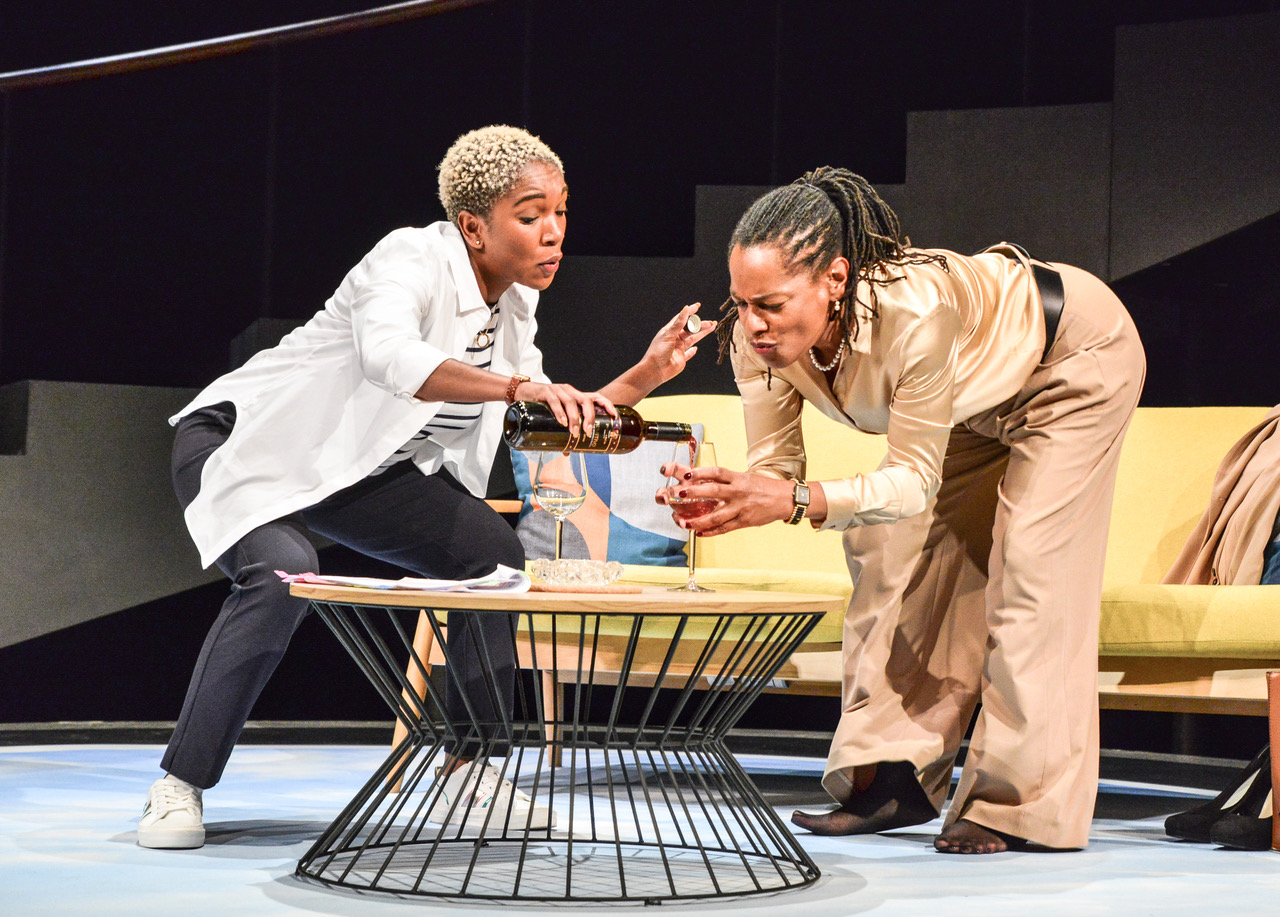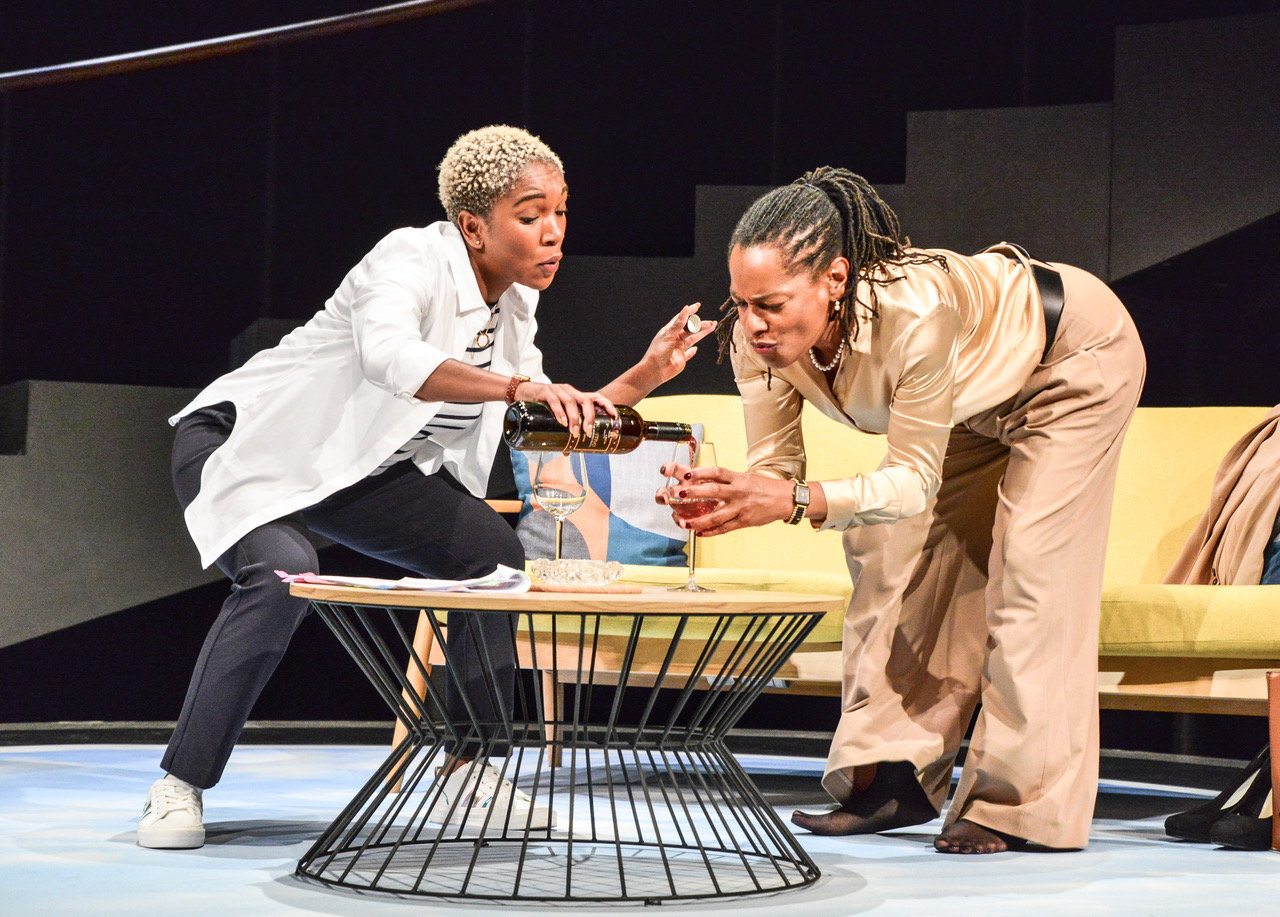 Directed by Paulette Randall (Doctor Faustus, Gem of the Ocean, Fences and 2012 London Opening Ceremony) and written by Roy Williams (Death of England, The Firm and Sucker Punch), The Fellowship follows two sisters Dawn (Cherrelle Skeete: Harry Potter and The Cursed Child and Fun House) and Marcia (Suzette Llewellyn: Running with Lions and EastEnders) who grew up in 1980s London and were activists against multiple injustices during that time. Decades later, they find out that they have little in common besides their love of music.
Cherrelle Skeete provides a stand-out performance
The play initially starts when you first walk into the room. On the stage, you see a staircase where the cast walks up and down from scene to scene. In front of this, there is a set of living rooms with a two-seater sofa, an armchair and a coffee table. Set designer Libby Watson also incorporates a giant Amazon Alexa into the stage half of it is used as a lower platform for the living room and the other is placed above the set. Before the show starts, music from 2019 can be heard and Alexa mentions facts such as Jeremy Kyle's show being cancelled to place you within the time zone that the play is in.
Once the show begins, it's clear that sisters Dawn and Marcia are completely different but have similar struggles with what it means to be black in Britain. Marcia is a lawyer and as a Black woman, she feels as though she has to cater herself to white spaces in order to get what she wants. She dresses in power suits, talks in a respectable way (although she still uses the Jamaican dialect to communicate with her younger sister Dawn when they hang out) and even dates a white married man within her field of work because she feels as though he's the reason why she got to her position in the first place and would put her career on the end of the line for him.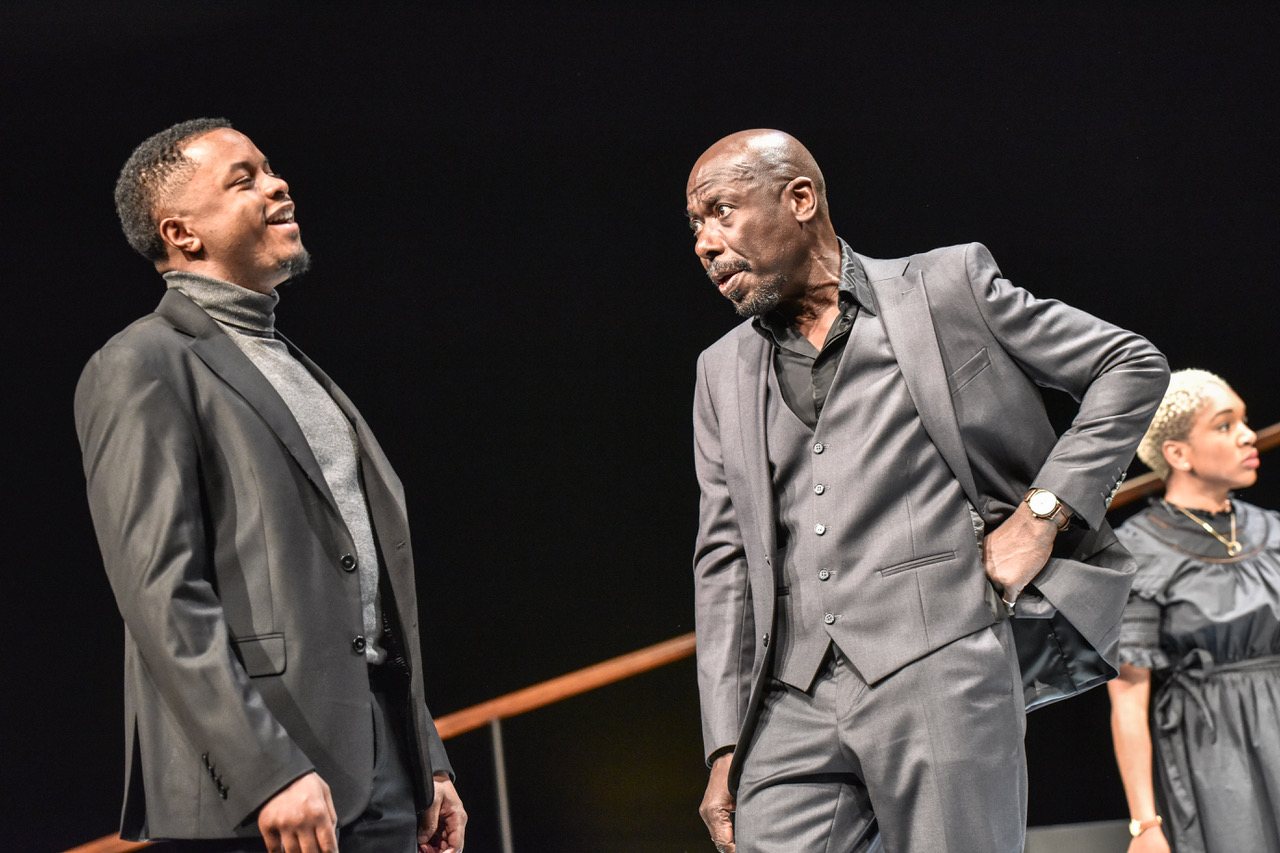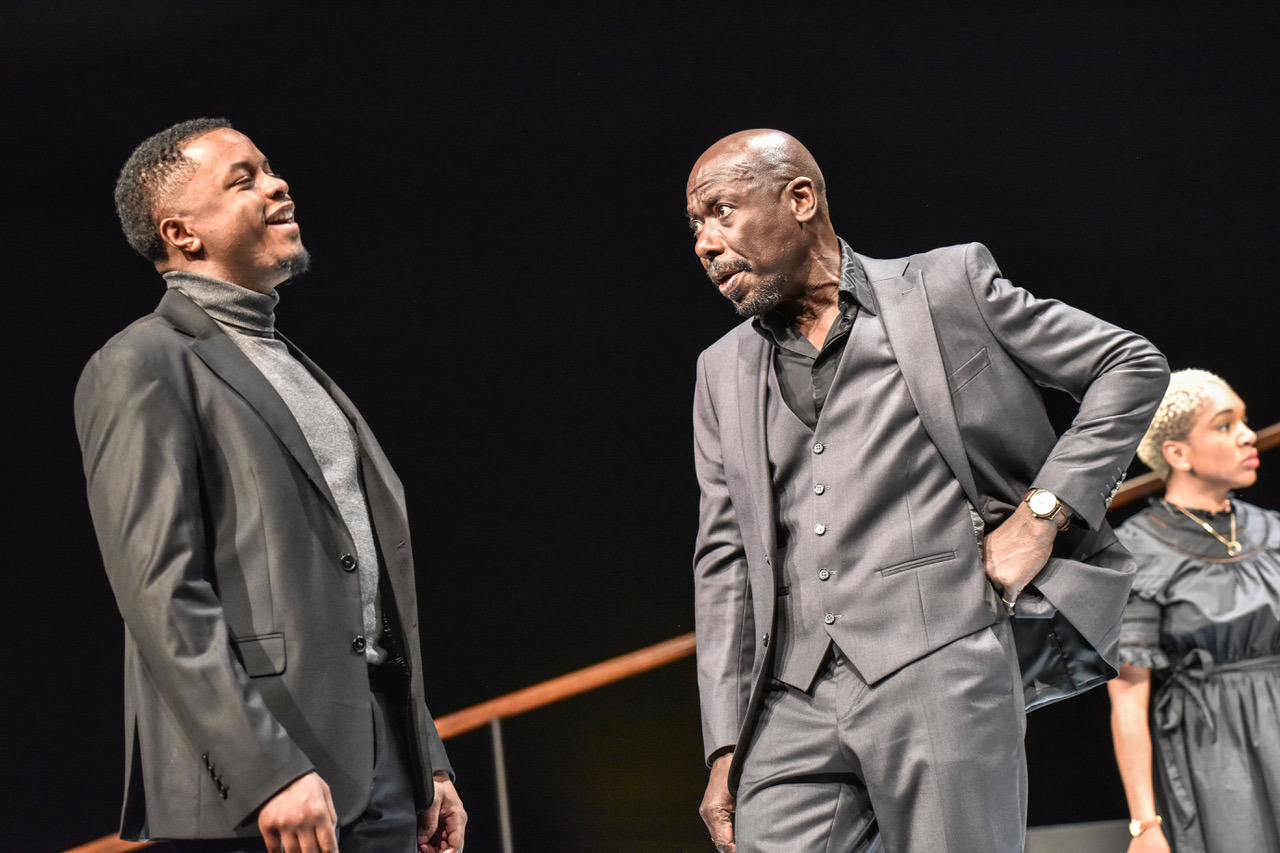 She also seems to have trouble communicating with people within the black community apart from her own sister as she has conflicts with Tony (Trevor Laird: Small Island and One Man, Two Guvnors), Dawn's husband and PC Spencer (Yasmin Mwanza who also plays Sylvia, Dawn and Marcia's mum: Spider-Man: Far from Home and Girls). 
Dawn is a black woman who doesn't want to be seen as not 'black enough' as she knows the struggles her parents from the Windrush era had and continue to have until this day so she sees every black person, including her older son as a saint and every white person, especially Simone (Rosie Day: Instructions for a Teenage Armageddon and Microwave), Jermaine's (Ethan Hazzard: Raised by Wolves and The Long Song) girlfriend as a troublemaker. Dawn even hides her love for taking That and the Bee Gees by naming a playlist with songs from these artists after Marcia.
Cherrelle Skeete replaces Lucy Vandi in the lead as Dawn due to Covid and provides a stand-out performance. The scene with her and Trevor Laird during the funeral was compelling and emotional as you understand the conflict and struggle that Dawn has had with herself this whole time and the pressure that her husband has also put her in to be seen as 'black enough'.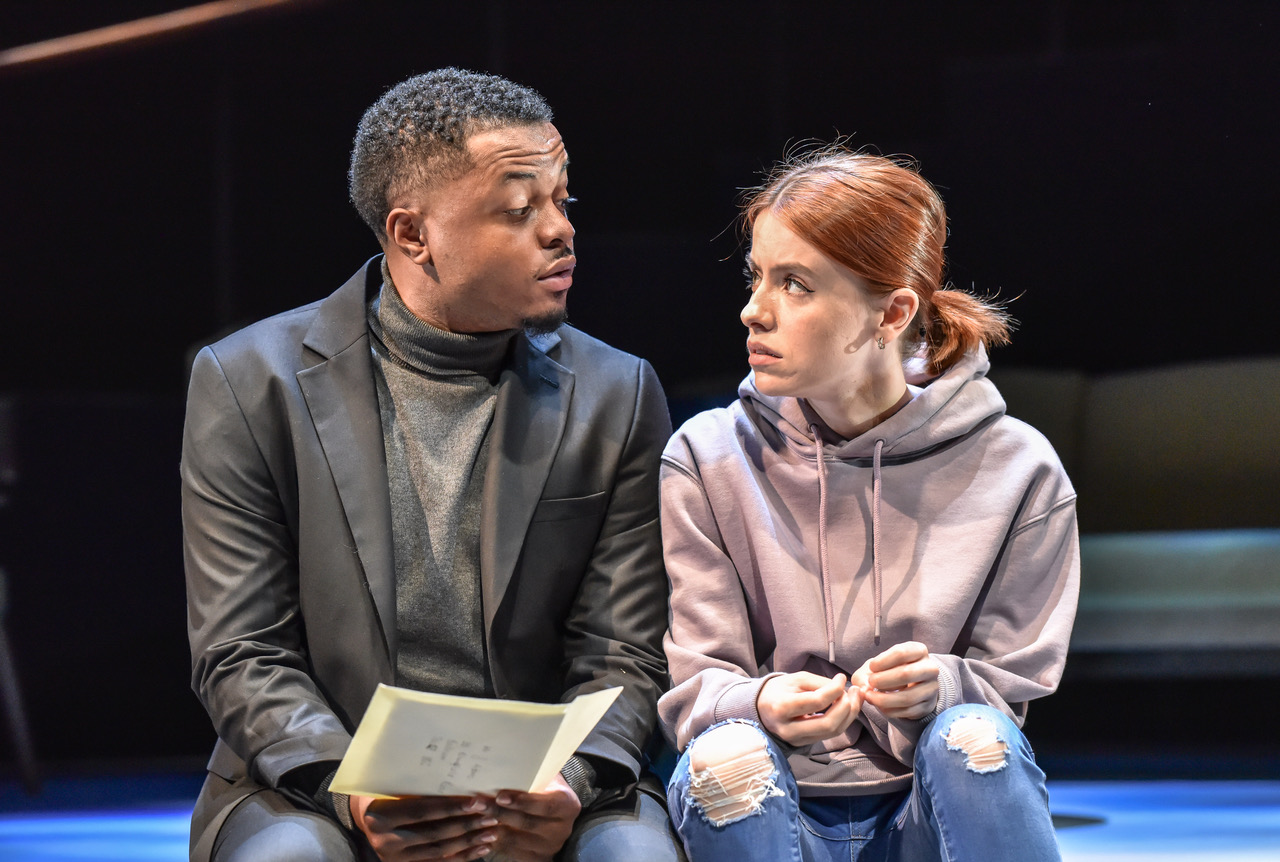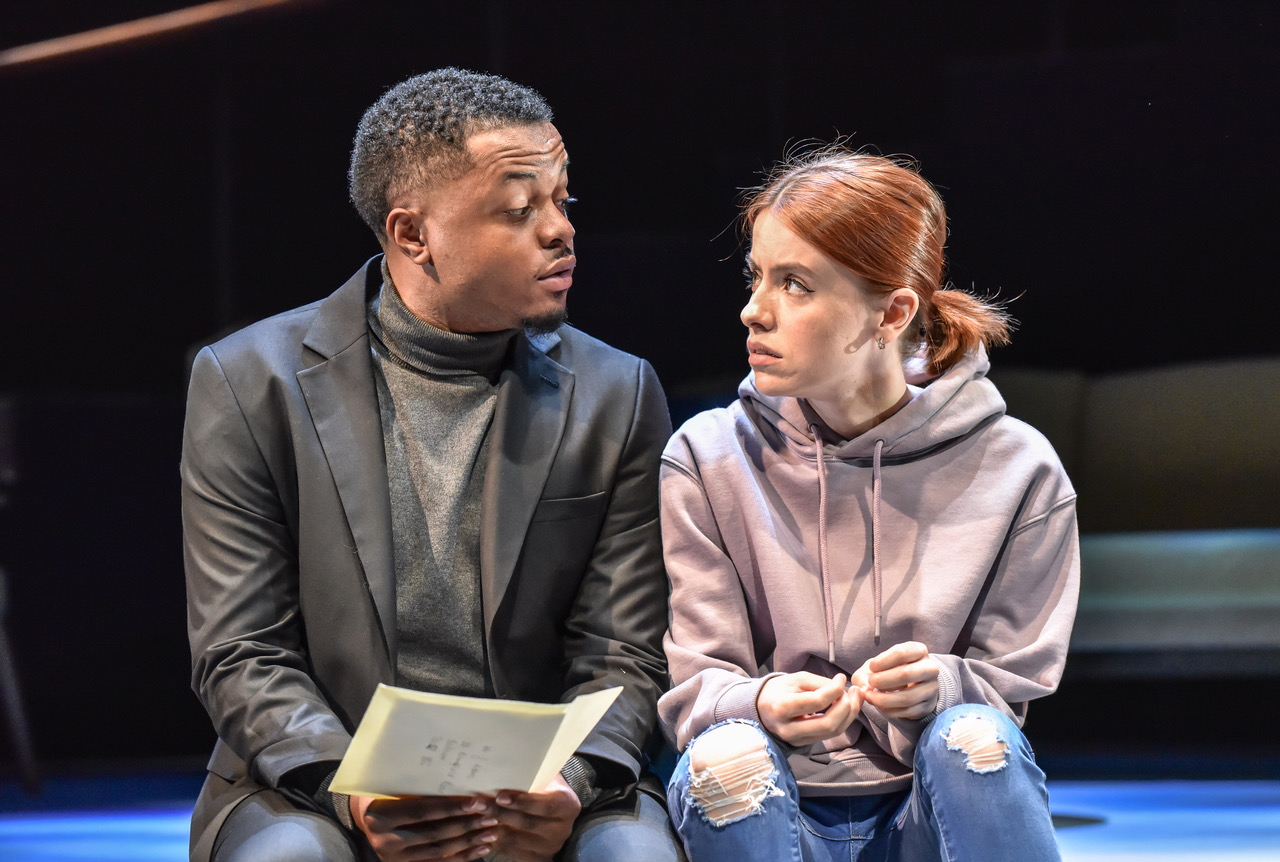 Mark Jonathan does a fantastic job with the lighting for the show. One of the most pivotal points is when act one ends. It's a sombre moment as Dawn's horror that she has at the beginning of the play becomes a reality. We see the lights dim when we realise what has happened and the scene fades to black after Dawn makes the harrowing phone call where we can only see the light from the phone.
During the interval, we hear music that is impactful within the black community as well as facts about black British people being killed by the police and the 1981 Brixton riots. Praise for all of this goes to the sound designer Delroy Murray and writer Roy Williams who manage to keep the effectiveness of this part throughout the break.
With a strong first act, the second one starts to fall a bit short. The performances continue to be strong but with so many storylines built up by writer Roy Williams in the first half, it doesn't feel like there is enough time to conclude everything in the second half. For example, a storyline that involves Marcia and Tony is added to one scene with multiple conclusions that include the eldest son and it feels rushed.
The Fellowship is an excellent play that questions us about what it means to be black in Britain.
NEED TO KNOW:
The Fellowship is at Hampstead Theatre until 23 July 2022
|
Find Out More