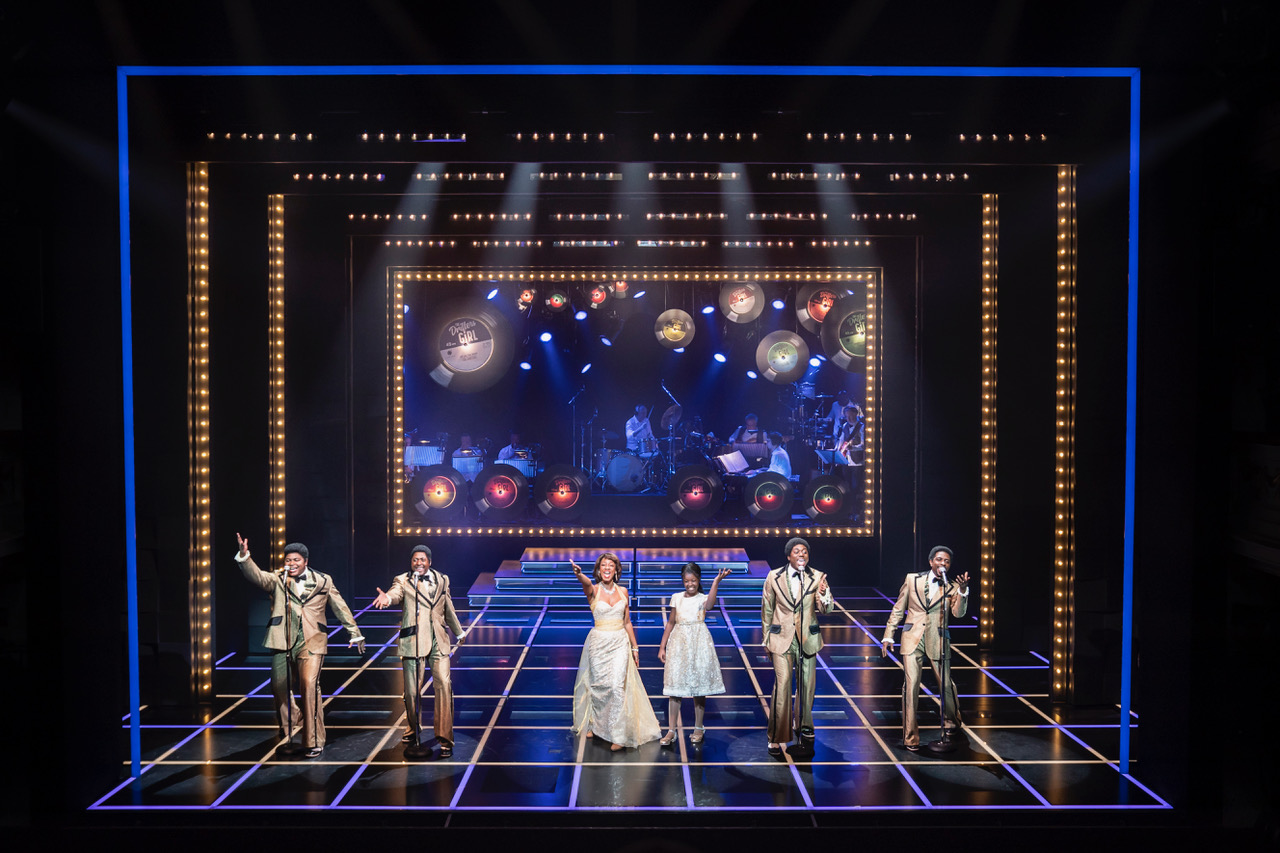 Faye Treadwell is one of music's unsung heroes. The powerful force that was one of America's first female black managers is credited for catapulting The Drifters to mainstream success, with a slew of hits such as Under The Broadwalk, This Magic Moment and Save The Last Dance For Me.
Now Faye's inspirational story comes to the West End in The Drifters Girl and Beverley Knight takes on the role of the hard-working Southern girl who takes a leap of faith to move to New York and kick start her career after a chance meeting with A&R exec George Treadwell (Adam J Bernard).
She refuses to be his secretary, but he quickly realises she had an eye for talent, excellent taste in music and is business savvy, so the pair join forces to become co-managers of the 1950s R&B band.
Clad in beautifully fitted suits with her electrifying voice that fills the theatre, Beverley Knight shines as the trailblazing manager
Fast forward as a love story develops and the couple steers The Drifters to the dizzying heights of fame. However, Faye comes into her own and becomes a real force to be reckoned with after the death of her beloved husband George. Clad in beautifully fitted suits with her electrifying voice that fills the theatre, Knight shines as the trailblazing manager and her first solo Dance with Me sets the precedent for the show.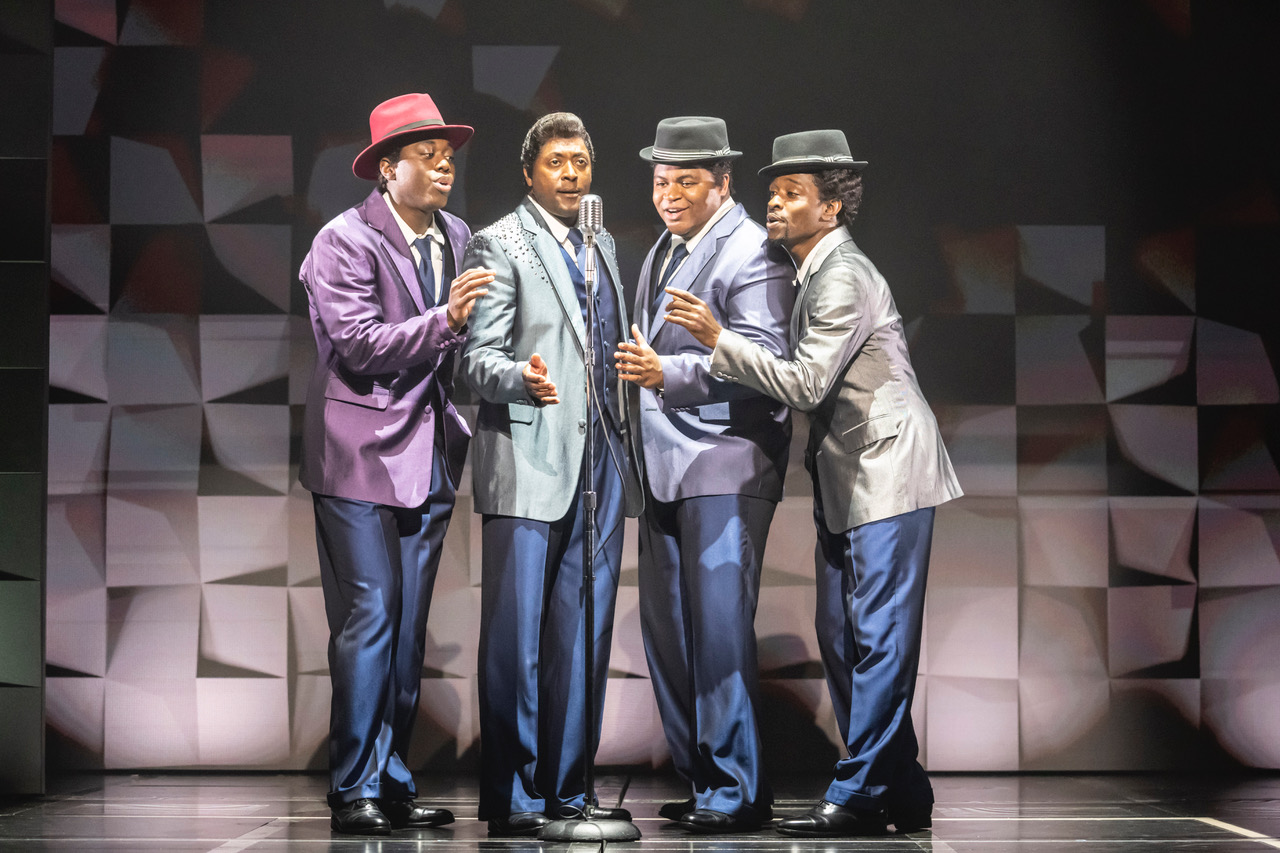 This production is a powerful black history lesson beautifully told through the rousing back catalogue of The Drifters' chart-topping hits.
Four actors and singers – Adam J Bernard, Tarinn Callender, Matt Henry, and Tosh Wanogho-Maud – effortlessly play every character, fill every voice and are exceptional.
The quartet's comedic timing is on point. Whether it's morphing into the flirty waitress or Bruce Forsyth complete with his infamous "nice to see ya, to see ya nice" catchphrase, the beauty of their performance is they can just as easily embrace emotional scenes, such as the mysterious death of lead singer Rudy Lewis.
The chemistry of their brotherhood is palpable and while they all shine at various junctures, it's their voices and harmonies that stop you in your tracks. Wanogho-Maud rendition of Ben E King's Stand By Me is spine-tingling.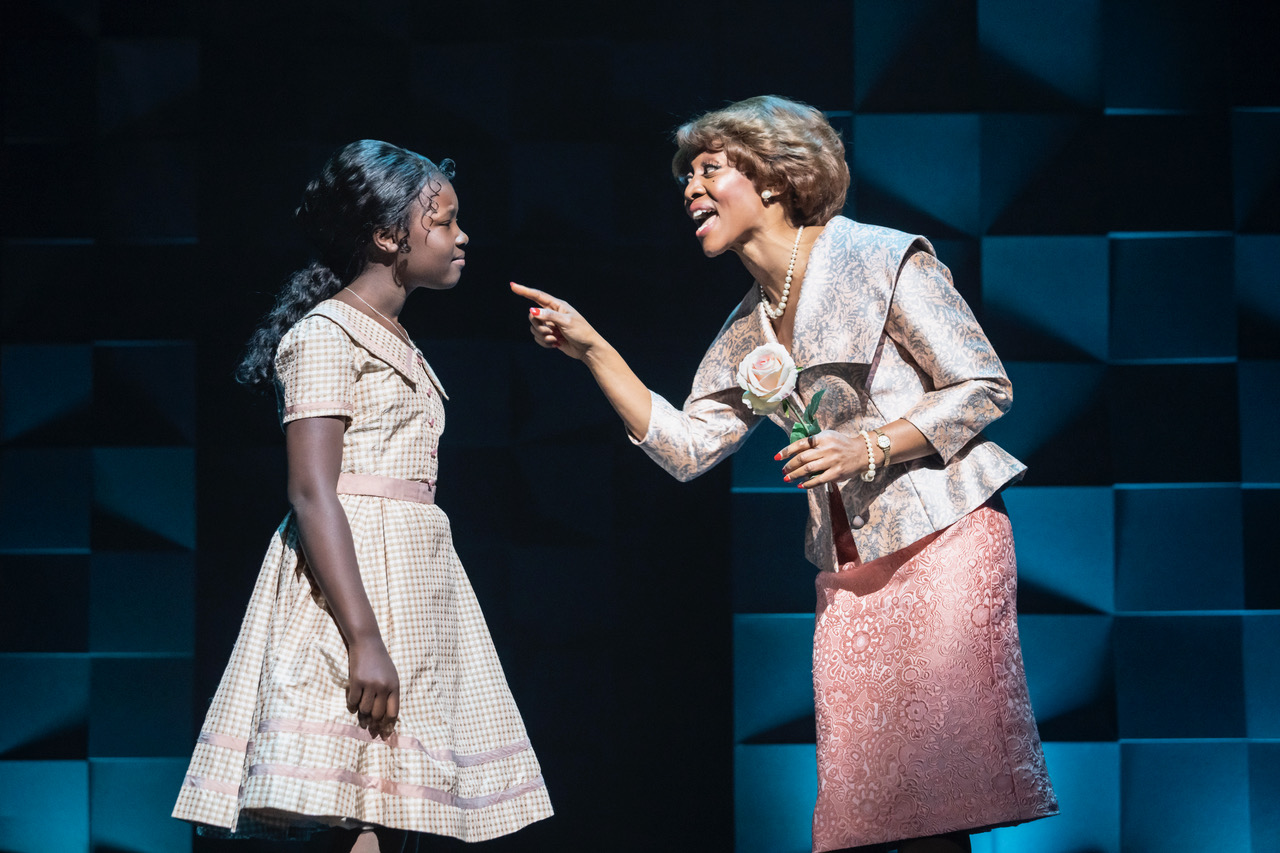 Jonathan Church's production follows an autobiographical route as Faye explains her journey to fame to her daughter (played by animated Savanna Musoni) ahead of the court case where she's fighting for the copyright to The Drifters name. Faye's success was based on the concept that The Drifters was a brand (like the New York Yankees) as opposed to a band, which accommodated the ever-revolving door of members – over 60 vocalists spanning 65 years and several eras.
Ironically, Faye helped develop the concept now known as intellectual property, and Knight is proud to pay her tribute: "I felt honoured to play her, especially as she was a powerful resilient woman and of colour and as a result, has largely been written out of music history." Well, this musical sets the record straight and Knight's memorable performances – Harlem Child triggers rapturous applause from the captivated audience – ensure that Faye's legacy will live on.
A powerful black history lesson beautifully told through the rousing back catalogue of The Drifters' chart-topping hits
There's a nod to the segregation of America's deep South when The Drifters are pulled over by a racist cop after a show and in the UK –  hotel's demand upfront payment and the infamous sign "No Blacks, No Dogs, No Irish" appears – but it's more a reminder of the hardship encountered during those times, than a seminal part of the story.
Anthony Ward's clever set design stunningly lit by Ben Crackneck effectively transports the audience to the recording studios, Grand Central Station and key locations with fluorescent tube lighting to create beautiful backdrops. While Fay Fullerton's striking costume designs transform Knight and the lively quartet between the eras.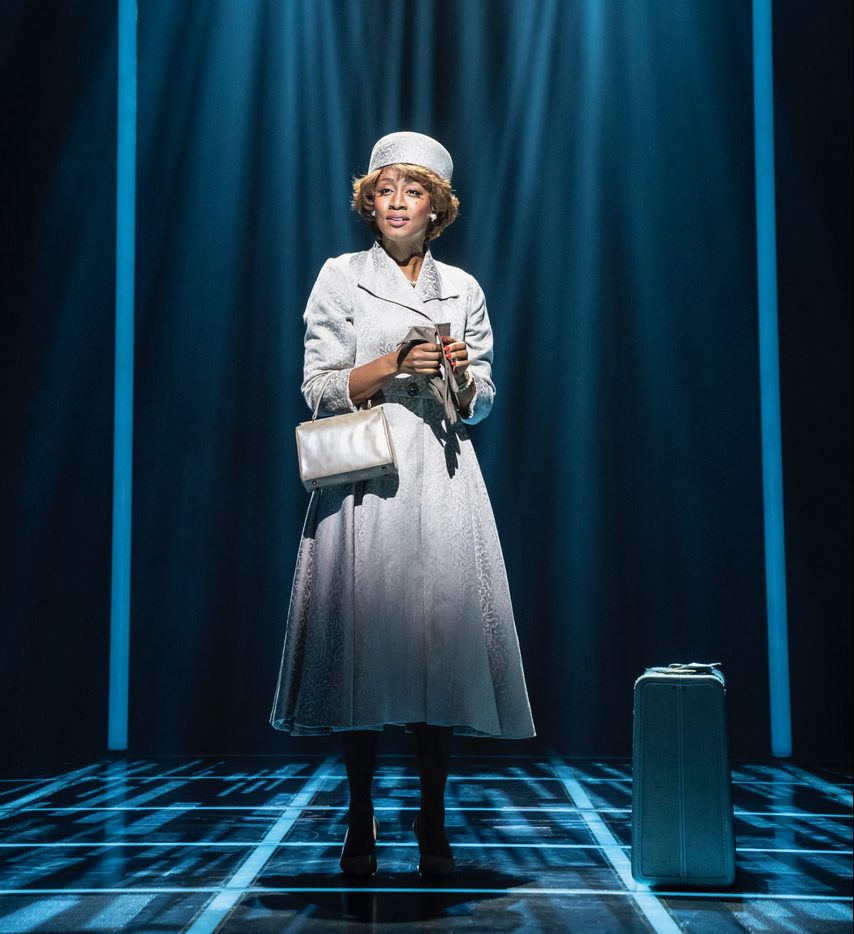 Through the magic of the production, Faye Treadwell – who died of breast cancer aged 84 in 2011 – finally gets the recognition she deserves for being such a powerhouse within a racist, sexiest and hostile industry. It's powerful, bold and long overdue – like so many game-changing black stories.
The Drifters Girl is feel-good theatre at its best. You'll be swaying in your seats and singing on the tube home as this production stays with you long after the lights dim in theatreland.
NEED TO KNOW: The Drifters Girl is at The Garrick Theatre, London until 26 March