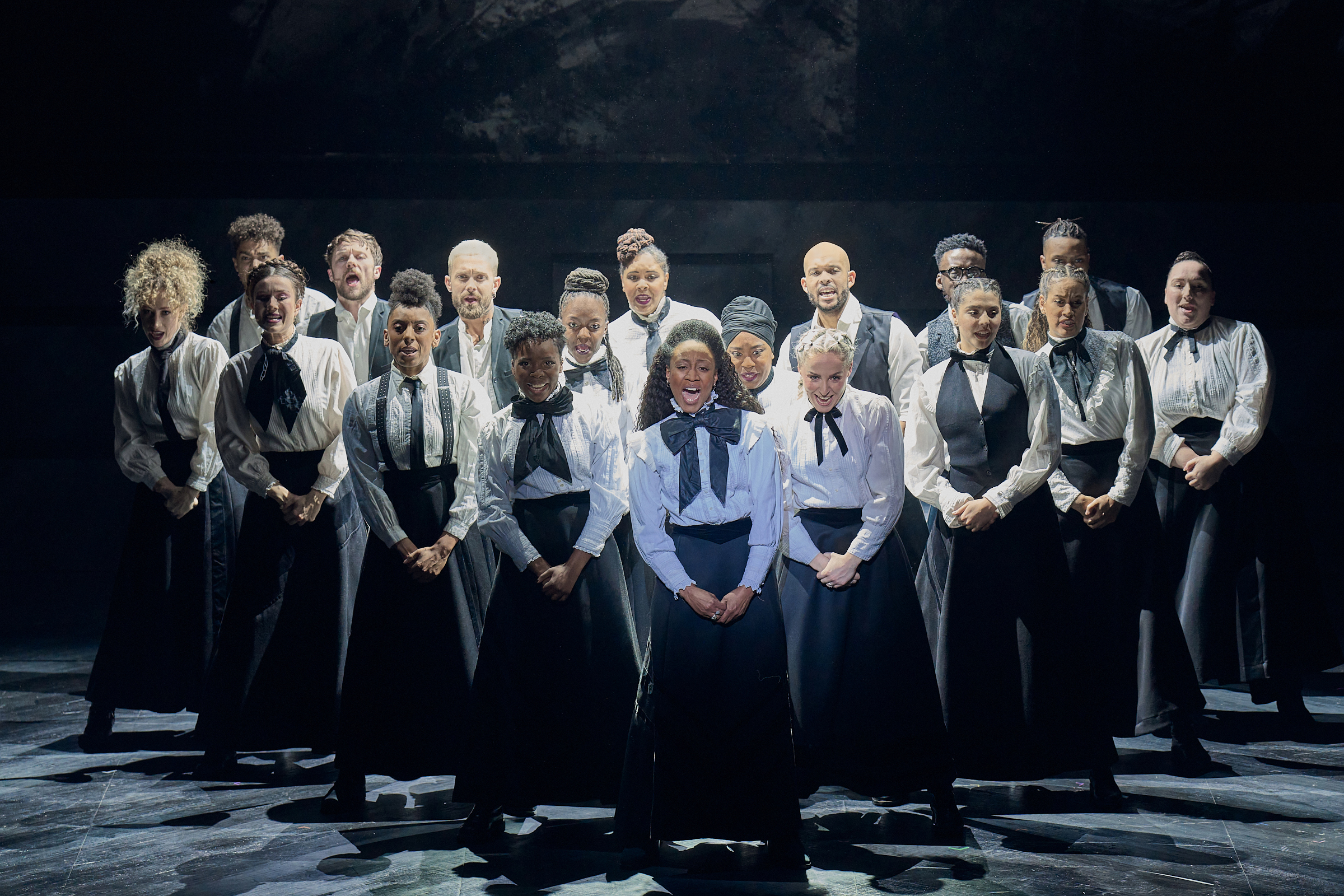 This updated production of Sylvia is five years in the making after its first run in 2018 was riddled with bad luck. Based on a book penned by Kate Prince with Priya Parmar, we remember watching that 'work in progress' version and can firmly say that the show has come on leaps and bounds.
Beverley Knight leads the cast in an intense, powerful musical depiction of a pivotal time in history. It's hard to not mark the obvious comparison to the Broadway and West End hit, Hamilton in how the dialogue is delivered but this does not take away from the splendour of the production.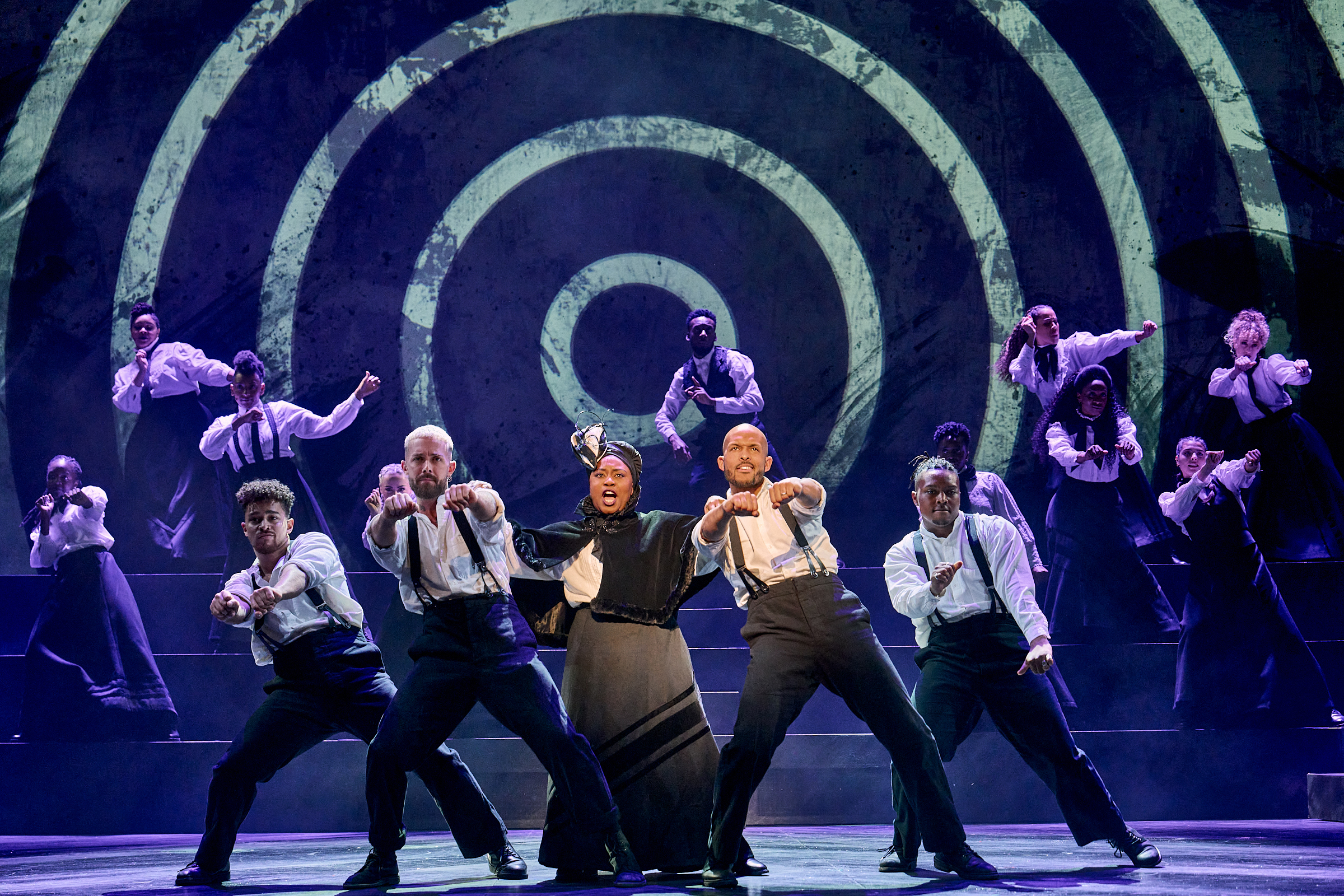 Lead by feminist and activist, Emmeline Pankhurst, the Suffragettes campaigned for women's equality and votes for women. With direction by Kate Prince, Sylvia, the musical, spans from 1903 to 1928. It's an alternative retelling of the Suffragettes movement from the perspective of Emmeline's, daughter Sylvia and Sharon Rose plays this demanding role, superbly.
The subtle colour scheme includes monochrome costumes for the principal cast and ensemble with hints of red which has more prominence as the play progresses. This is matched by the simple yet effective set design where to aid the storytelling, key dates and places flash up as part of the backdrop.
With music by Josh Cohen and DJ Walde, and lyrics by Kate Prince, the musical, Sylvia is blessed with banger after banger of hip hop-inspired musical numbers right from the opening tune where Beverley Knight (The Drifters Girl, The Bodyguard) instantly indulges us with her trademark roof-raising vocals in her role as Emmeline Pankhurst.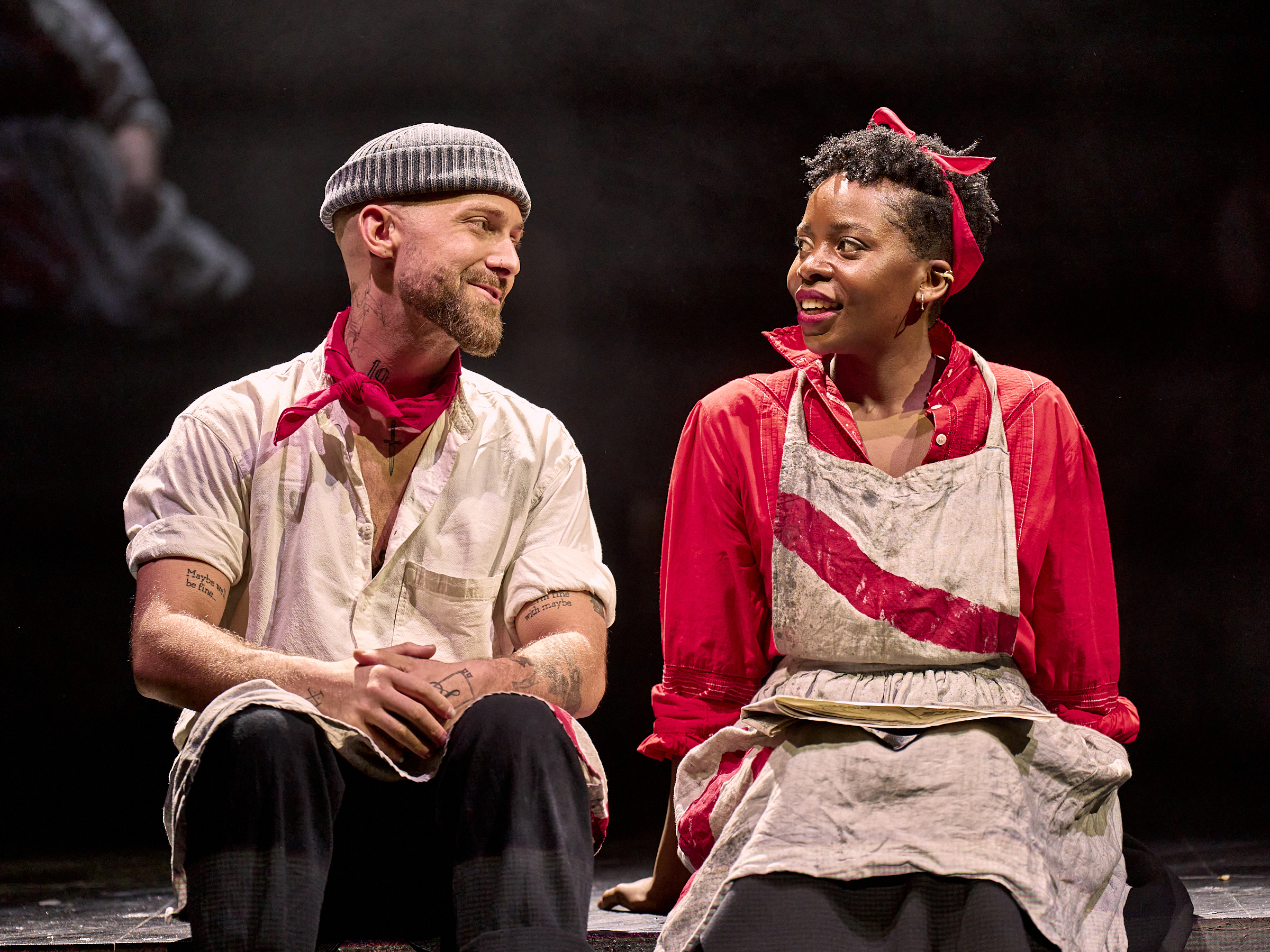 One of the most powerful scenes is depicted through protest when the women are singing and holding hands whilst being attacked.
This is a brilliant way to be educated and to learn history.
We go through a whistlestop tour of the history of the Suffragettes and the constant backlash from men and even some women. However, Winston Churchill is adamant that nothing will convince him to pass the women's vote. 'End quote'.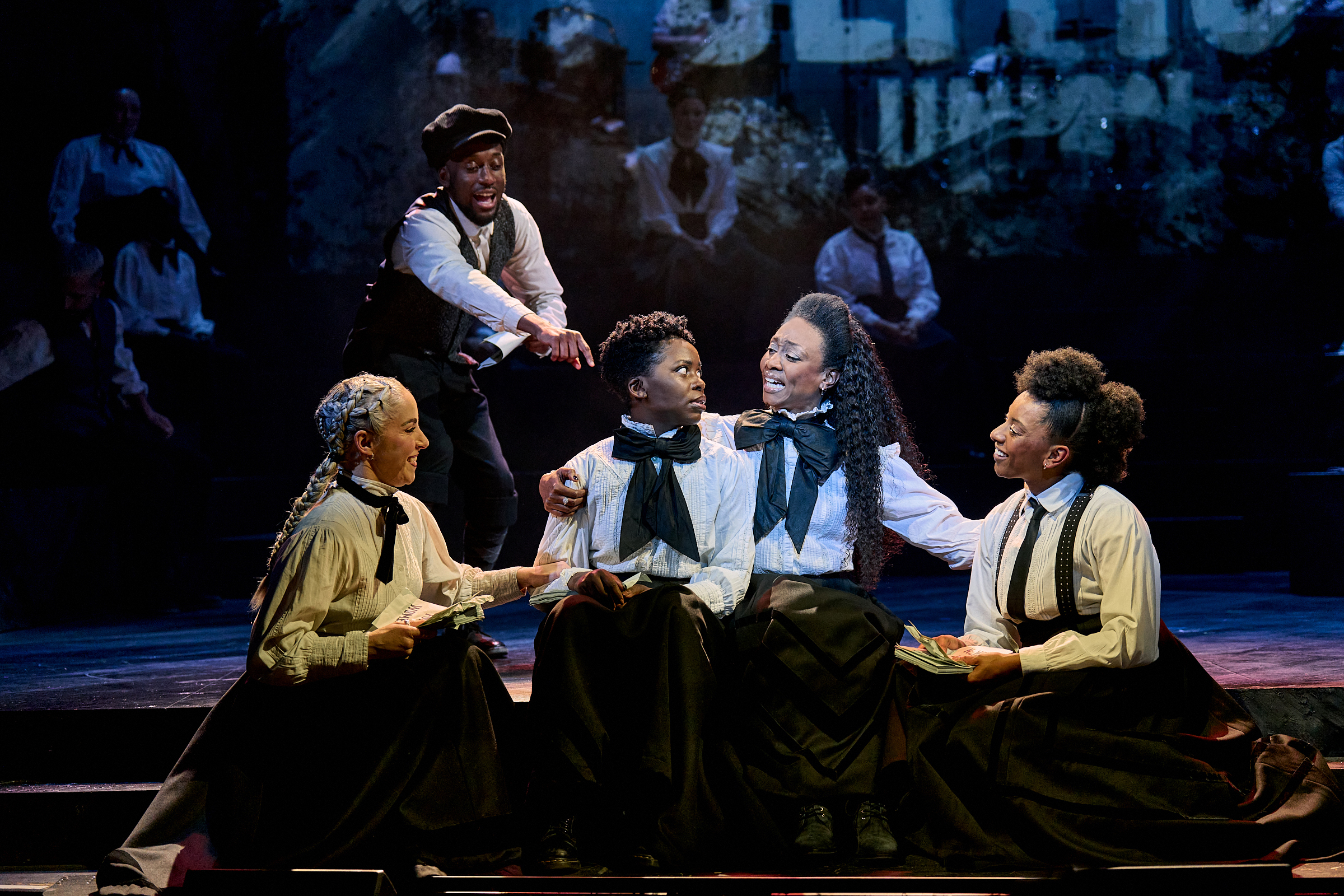 Uniquely, Churchill is played by a dashing, black actor, Jay Hill. His Mum, Lady Jennie Churchill is played by Jade Hackett, who very nearly steals the show. In every scene, she is full of life and charisma as she makes it clear that she does not believe women deserve the right to vote and leads us into a bassy bashment track.
Kate Prince's choreography is consistently mesmerising and I loved the juxtaposition of the original soundtrack alongside well-known chart toppers such as Dizzee Rascal's 'Fix Up, Look Sharp' and Jill Scott's 'Golden'. It gave this historical play a modern and relatable twist. My favourite song is 'Sylvia, Sylvio' – it's giving 90s r'n'b and gets rapturous applause from the audience.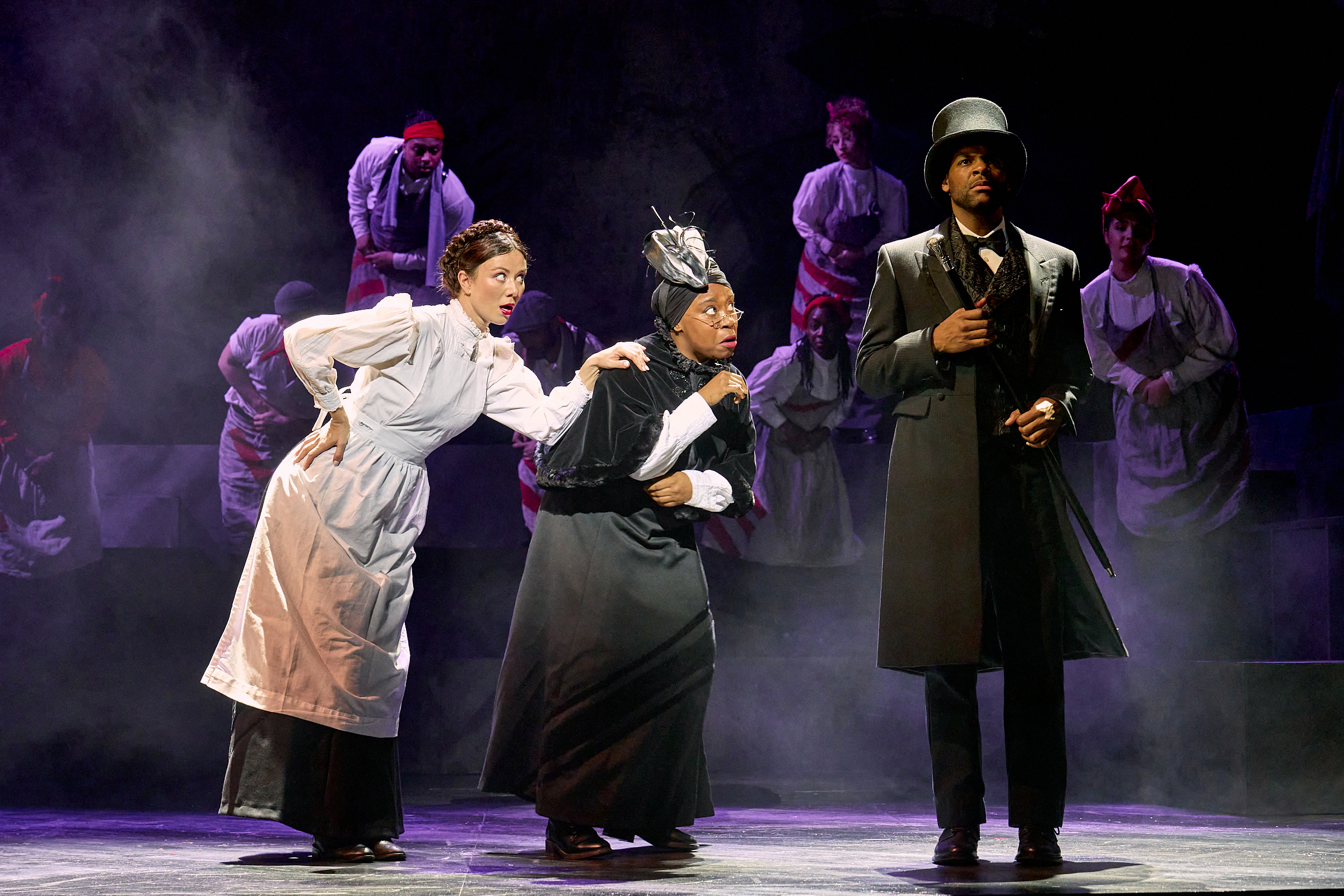 As the play draws to a close, my plus one whisper, 'so nothing has changed.' and to be honest, she's right, sadly – we still have a long way to go in the journey to women's equality. But I do leave the show with a greater understanding and respect for those brave women, who paved the way for women to vote in this country and the sacrifices they made. There's also a spring in my step in appreciation for the head nodding and foot tapping anthems coupled with perfectly timed snippets including from KRS One's 'Sound of the Police'.
This is a brilliant way to be educated and to learn history.
There is plenty of overt humour in Kate Prince's writing and the characters deliver their often-scathing lines and lyrics with aplomb and comedic timing.
NEED TO KNOW: Sylvia is at the Old Vic until 8 April 2023