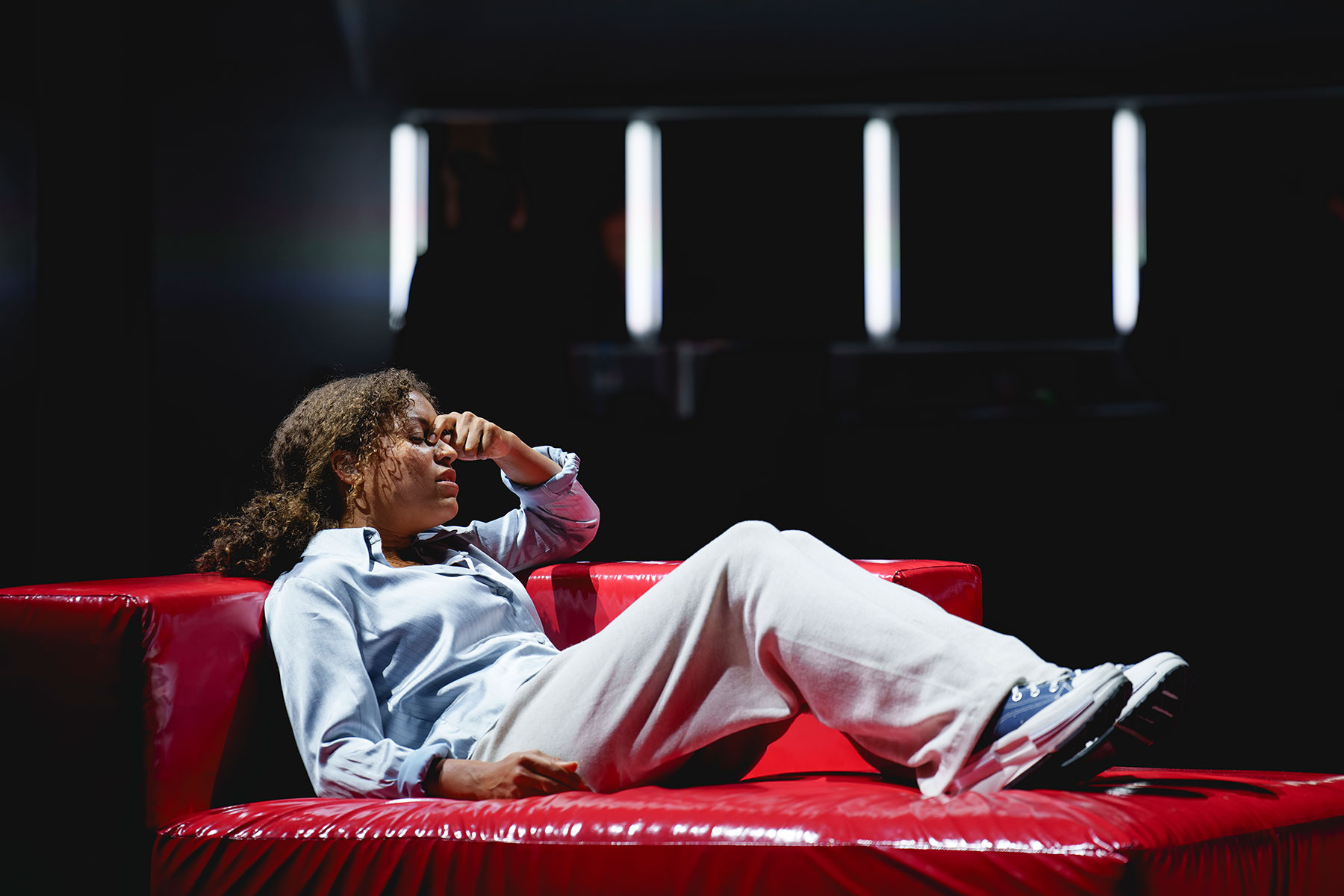 Nina Segal's reimagining of the 19th-century classic Shooting Hedda Gabler, intelligently explores gender roles, the human condition and our obsession with celebrity in one fell swoop. Antonia Thomas heads the cast as an actress playing the canonised character, the production framed as a filming of Ibsen's class in its native Norway. Led by the fractious Henrik, a director with a pathological penchant for method acting, we never know the character's real names, blurring the lines between performance and reality.
The parallels between Hedda, the former teen actress who aged out of playing prom queen, and the 19th-century Hedda are immediately apparent. The original character's dissatisfaction and desire for luxury are echoed by present-day Hedda's disgust at sharing a trailer and not having her bags collected. Thomas' portrayal is measured, coming across as aloof but gradually revealing a desperation. There are many moments of outburst when urgent emotion takes over, but it is in the scenes of quiet cognizance, such as tricking the male lead into drinking where she excels.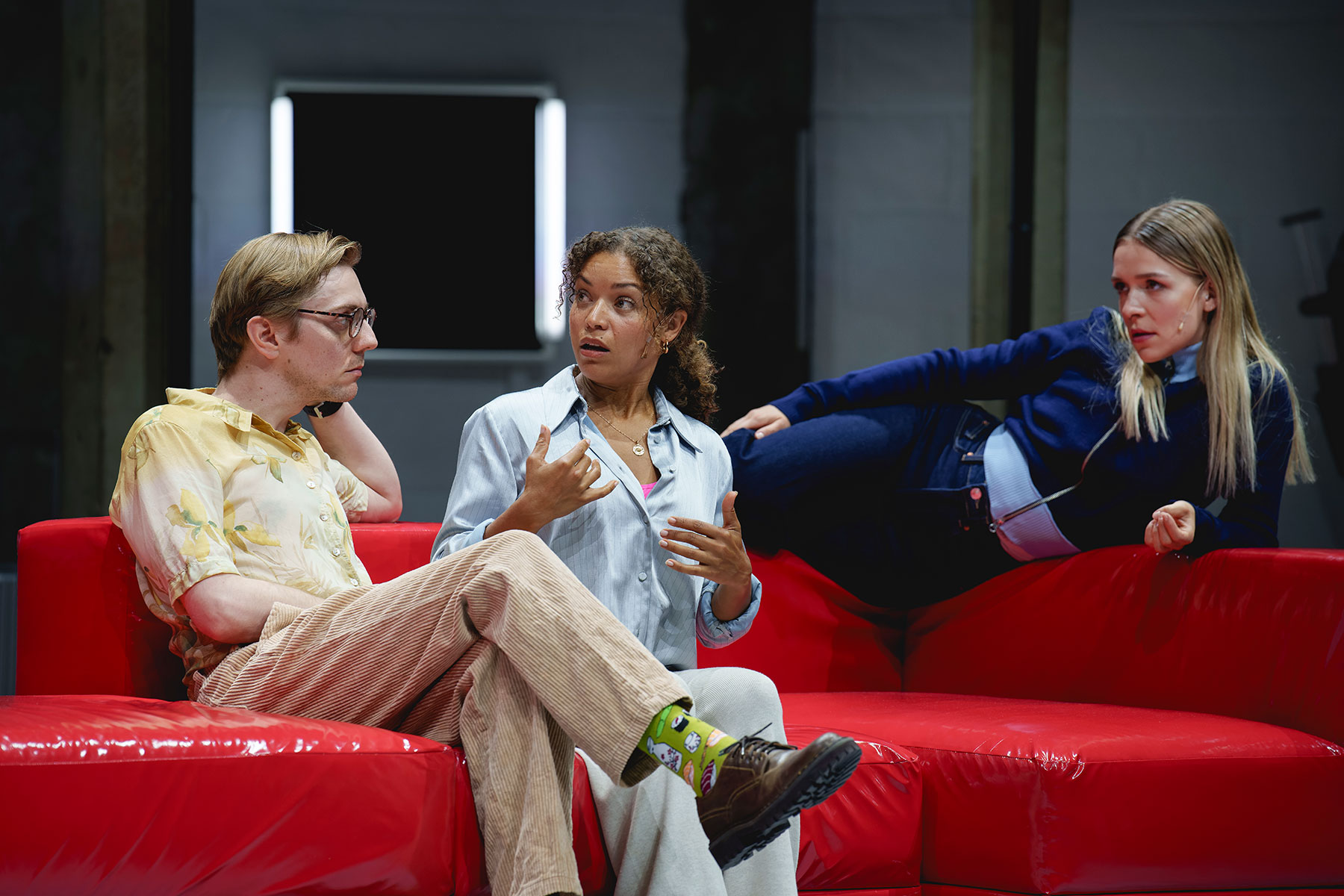 There are countless laugh-out-loud moments in this production, created by a quick-witted script and enhanced by Jeff James' direction. Comic relief often comes from Joshua James who plays Jørgen, Hedda's ineffectual husband in Ibsen's play. James provides excellent comic-timing and speedy delivery, alongside his character's sense of total ennui. The fledgeling actress Thea, who triples as the onset intimacy coach and therapist also adds humour to the dark production. Perkily played by Matilda Balies, Thea constantly pops up to summarise the current proceedings with unchecked candour.
With Hedda as an American actress surrounded by a Norwegian cast, her sense of isolation is intense.  Even when her fellow Atlantic actor Ejlert, played by Avi Nash appears, she remains an island, constantly observed as demonstrated by Henrik's constant presence in the shadows. Christian Rubeck is the archetypal demanding director, pushing his actors to the limit in his quest for truth.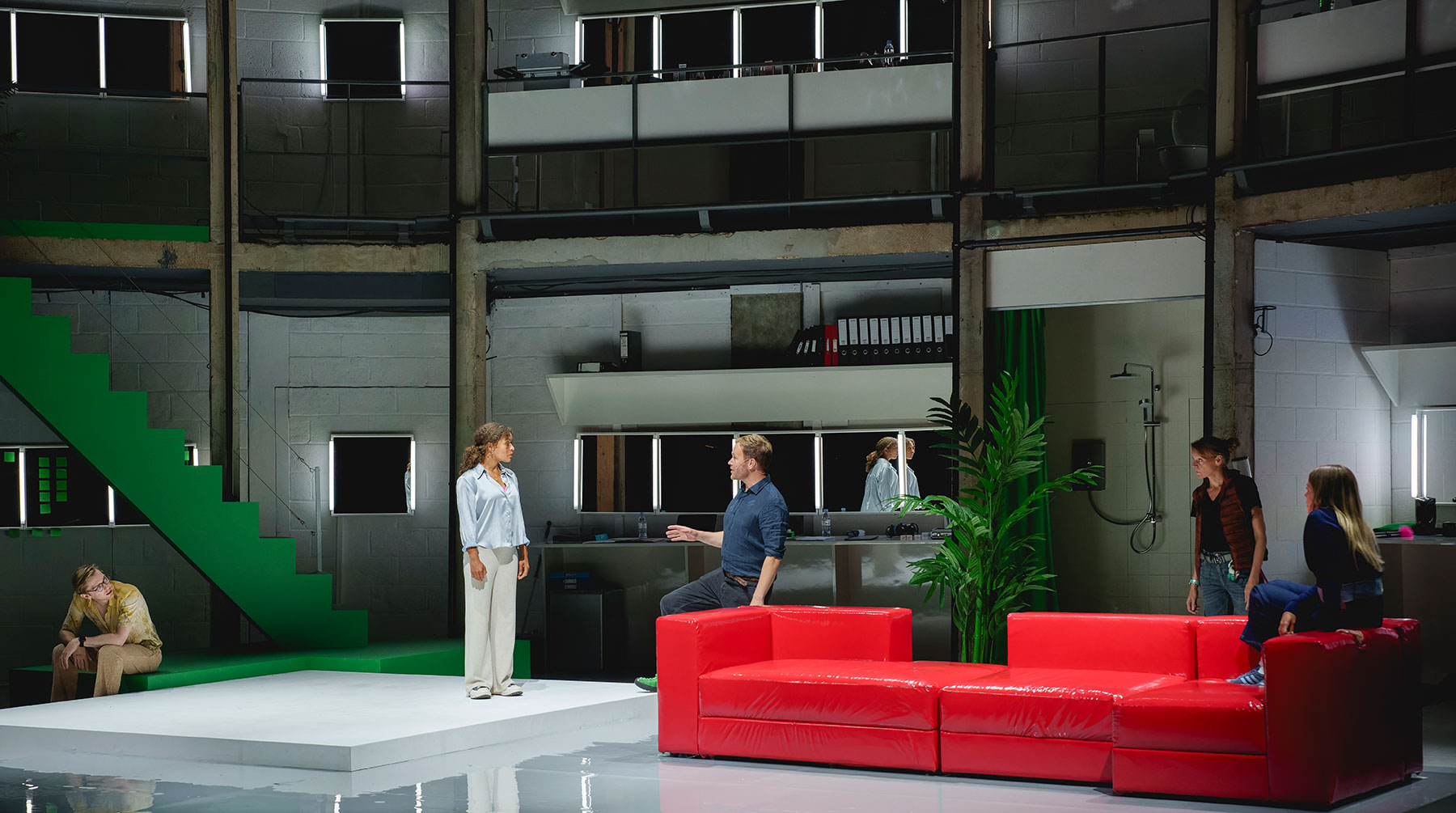 Those not familiar with Ibsen's 1891 work will be in for spoilers, as Hedda's ultimate demise is stated from the very beginning of the production. As the play unfolds, and present-day Hedda's behaviour mirrors that of her character, we consider what has made the ending inevitable. Over a century ago, Hedda was thwarted by patriarchal control, marriage and submission to a man being her only option.
2023's Hedda has been controlled by men since childhood, commodified and sexualised for public consumption, leaving her desperate for a sense of autonomy. With Hedda re-enacting the original character's narrative, we see how much things have changed and yet stayed the same.
A poignant production, where we question does life imitates art or the inverse.