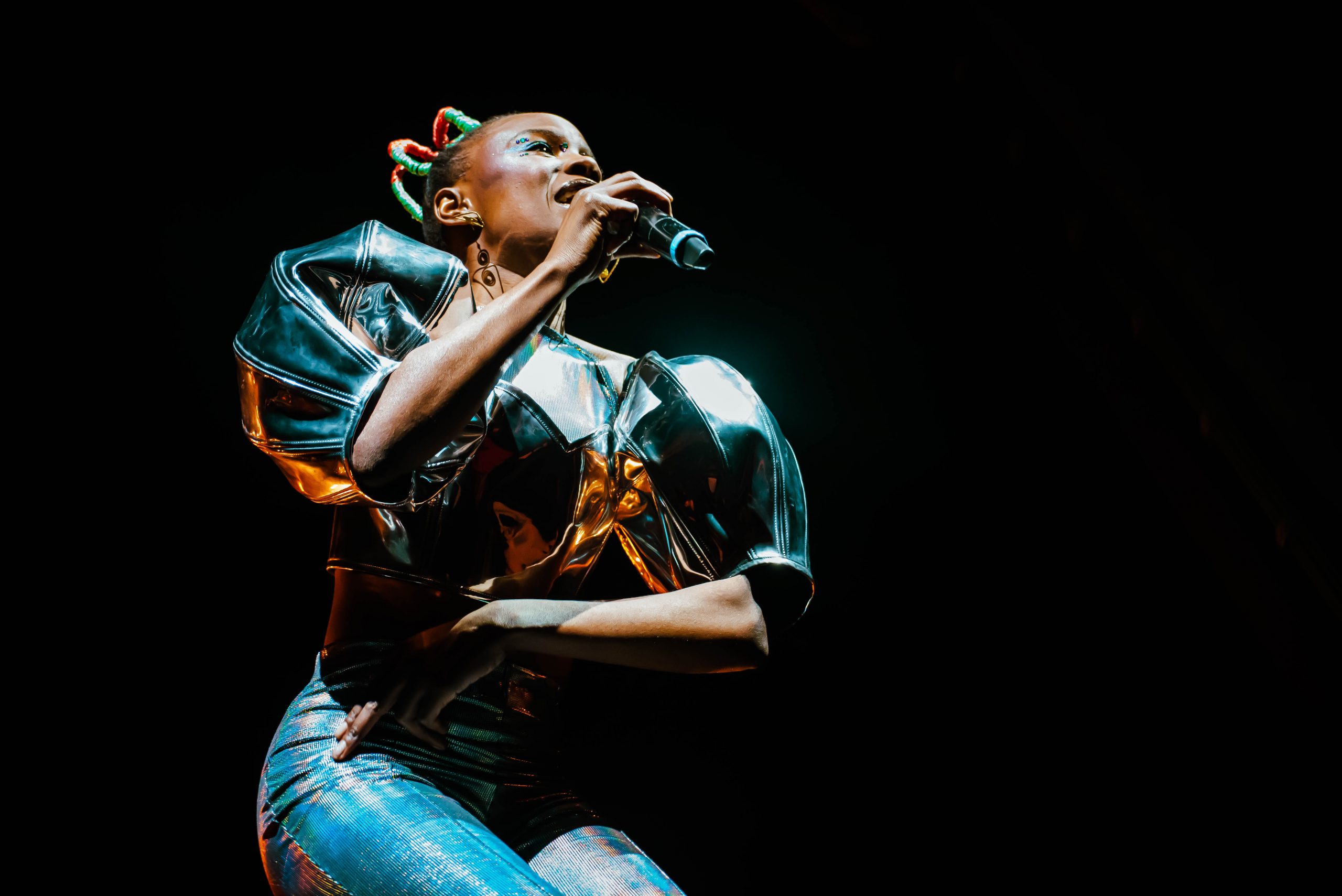 The last time I saw Shingai Shoniwa was when she, as the frontwoman for the Noisettes, supported Greenday's American Idiot Tour back in 2005. Back then, she was a refreshing, angelic-voiced and mesmerising force of nature with an incredible stage presence.
I was hooked there and then by her talents and what she represented – a defiantly honest black female artist who performs from the heart. And, 17 years later it's like no time has passed at all – she's back in front of me looking like the amazing psychedelic spacewoman she is, at the Lyric Hammersmith Theatre, as part of the FOR THE CULTURE three-day festival celebrating black talent, joy, creativity and culture.
Shingai is a perfect headliner… it's difficult to define her sound – it's an intimate blend of melodic south-African-inspired beats and rhythm; often experimental in feel but wholly enjoyable. Throughout the performance, she brings numerous special guest collaborators to the stage, mixing spoken word, rap and additional vocalists to enrich the evening. The result is music from the soul that makes you want to dance, and by the end the whole audience is out of their seats. A true artist in every sense, Shingai proves that she is and always will be for the culture.
NEED TO KNOW: Shingai performed at the Lyric Hammersmith on January 29, 2022, as part of their inaugural FOR THE CULTURE FESTIVAL OF BLACKNESS.