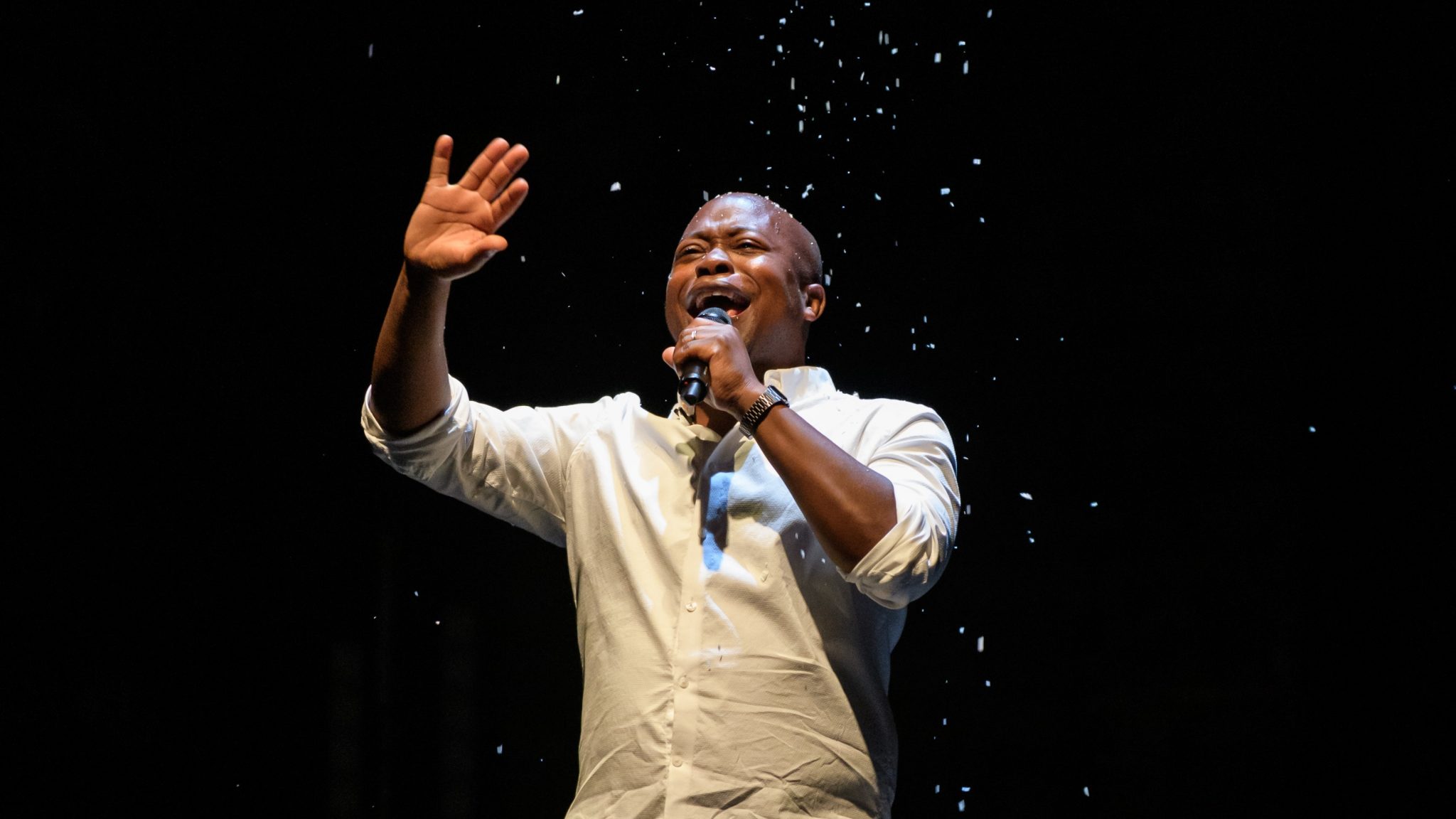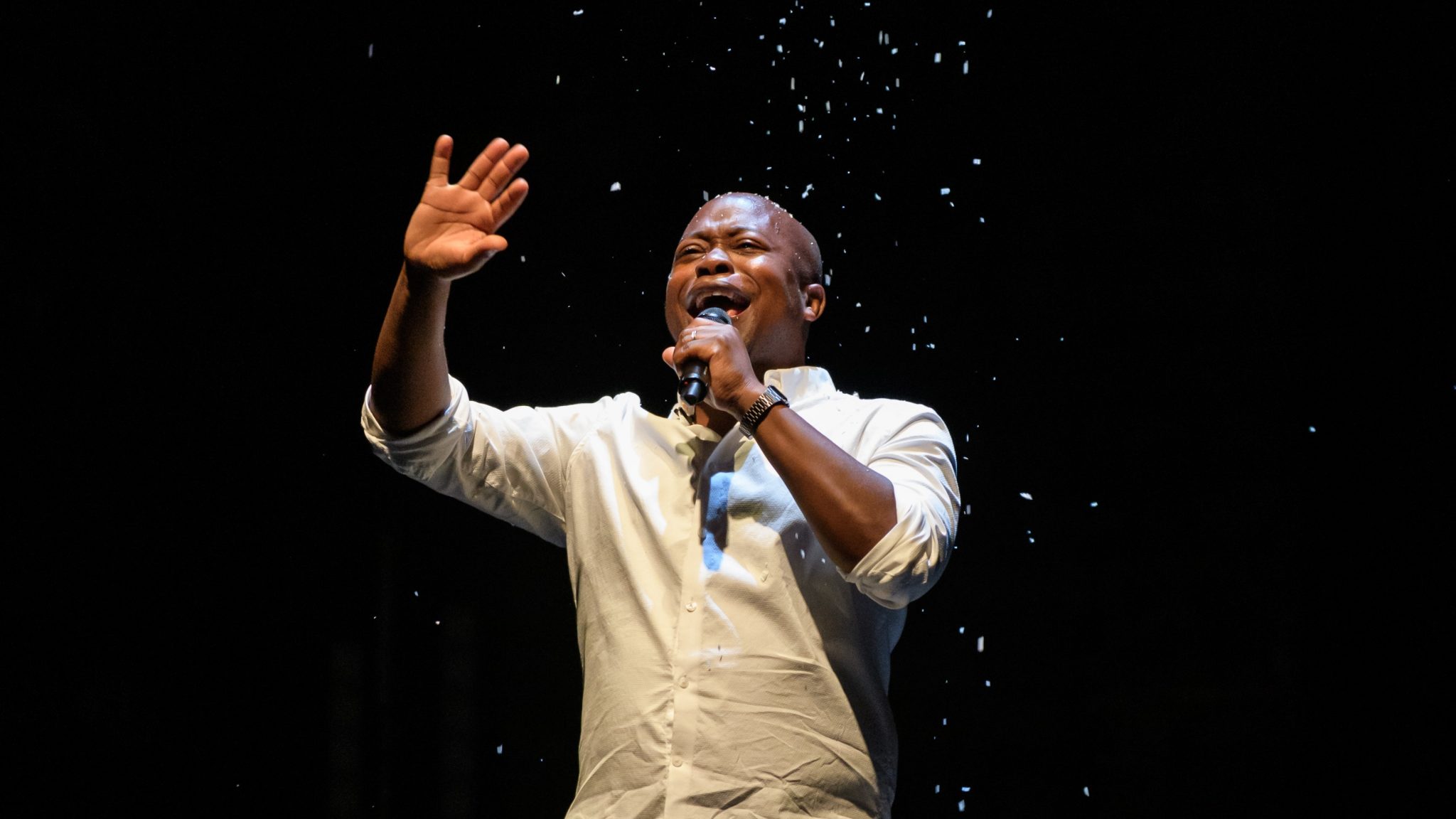 Where are you from? Is a complex question for someone whose heritage differs from where they were born and raised. It's a question I get at least 10 times a day in my call centre job after giving out my name. I have to quickly ascertain the motive behind the question.
Is it to undermine the knowledge that I'm imparting, or is the enquirer desperate to tell me about the voluntary work they did in a village on the other side of the African continent? Sometimes I go with my parents' birthplace, sometimes I go with where I was born and raised. No matter what response I offer, there is no short or quick answer to this big question, as Tonderai Munyevu's highly relatable autobiographical play, Mugabe, My Dad and Me illustrates.
The eternal president of Zimbabwe, Robert Mugabe, is the central figure of this play. It charts his legacy alongside Munyevu's bereft relationship with his dad after moving to England with his Mum. He fleshes out that age-old question "where are you from?" to unpick his identity within the diaspora. He talks about being a jobbing actor, his sexuality and uncovering unspoken trauma in his dad's family. He shares how his father lost his highly rewarding job for refusing to apologise to a white man after a physical altercation and the homelessness that followed.
Munyevu builds up an instant rapport with his audience as he and Millie Chapanda, a musician, dance onto the stage. They demonstrate a traditional Shona greeting which involves clapping cupped hands and using praise totems to address each other. I last saw this customary greeting in The Convert which was also set in Zimbabwe. The house lights remain on while he introduces us to the play, and Millie introduces us to her primary sacred instrument, the mbira. She explains that it is made from a type of tree that bleeds. Munyevu then warns us that play will bounce from place to place and it wouldn't be linear. So, though I was highly intrigued, I knew I'd have to work hard to follow the narrative.
His storytelling indeed transports the audience between Harlesden, Soho and Harare as well as through various emotional states. I found myself feeling elated and frustrated during his delivery. As fascinating as Mugabe was, I struggled to follow that strand in the story which I put down to not being politically savvy. References were made of Bob Marley and The Wailers playing at Zimbabwe's Independence Day and land reform which went over my head; however, I was amused by Munyevu's impersonation of his former president when receiving counsel from him beyond the grave.
There are parts in the play that felt dragged out, otherwise, Munyevu's storytelling is captivating. I get excited whenever he moves to another area of the stage to see which character he's about to play.
Millie Chapanda's presence on stage adds beauty, warmth and security to the play. In other words, she represents 'home'.
Munyevu's writing comes across as bold and confrontational in the newly opened Brixton House. It is in the centre of a multicultural melting pot, yet most of the audience was white. This is something I have witnessed for over two decades now; a predominantly white audience in attendance to an all-African/Caribbean performance.
In contrast to his dad's impulsive reaction, he opts to be a walking living history lesson for the curious white person by crafting this bold and confrontational play
I then ask the question: who is the play written for? And why was it written? In Munyevu's case, he wrote it in response to the "Where are you from?" he was asked by a white man when he was working as a bartender. His original internalised response to the man, which he shares with the audience, would have gotten him sacked. In contrast to his dad's impulsive reaction, he opts to be a walking living history lesson for the curious white person by crafting this bold and confrontational play. There are a couple of rants, played out for applause which I personally didn't like.
On the other hand, the play could have been crafted for us Africans living away from home. The "where are you from?" question isn't just limited to the diaspora as he clearly highlights in the storytelling. We get asked this question by our own people when we visit "home". It feels even more intimidating and comes with the possibility of rejection as they scrutinise how you speak, dress or choose to pronounce your own name. You then have to go through yet another rite of passage to be accepted in your parents' homeland. So, you see, this question is rather complex and can't really be answered in haste.
What Munyevu offers to everyone in his play is an open and honest story that is bound to touch.
NEED TO KNOW:
Mugabe, My Dad and Me is playing at Brixton House until 1 April 2022
|
See listing