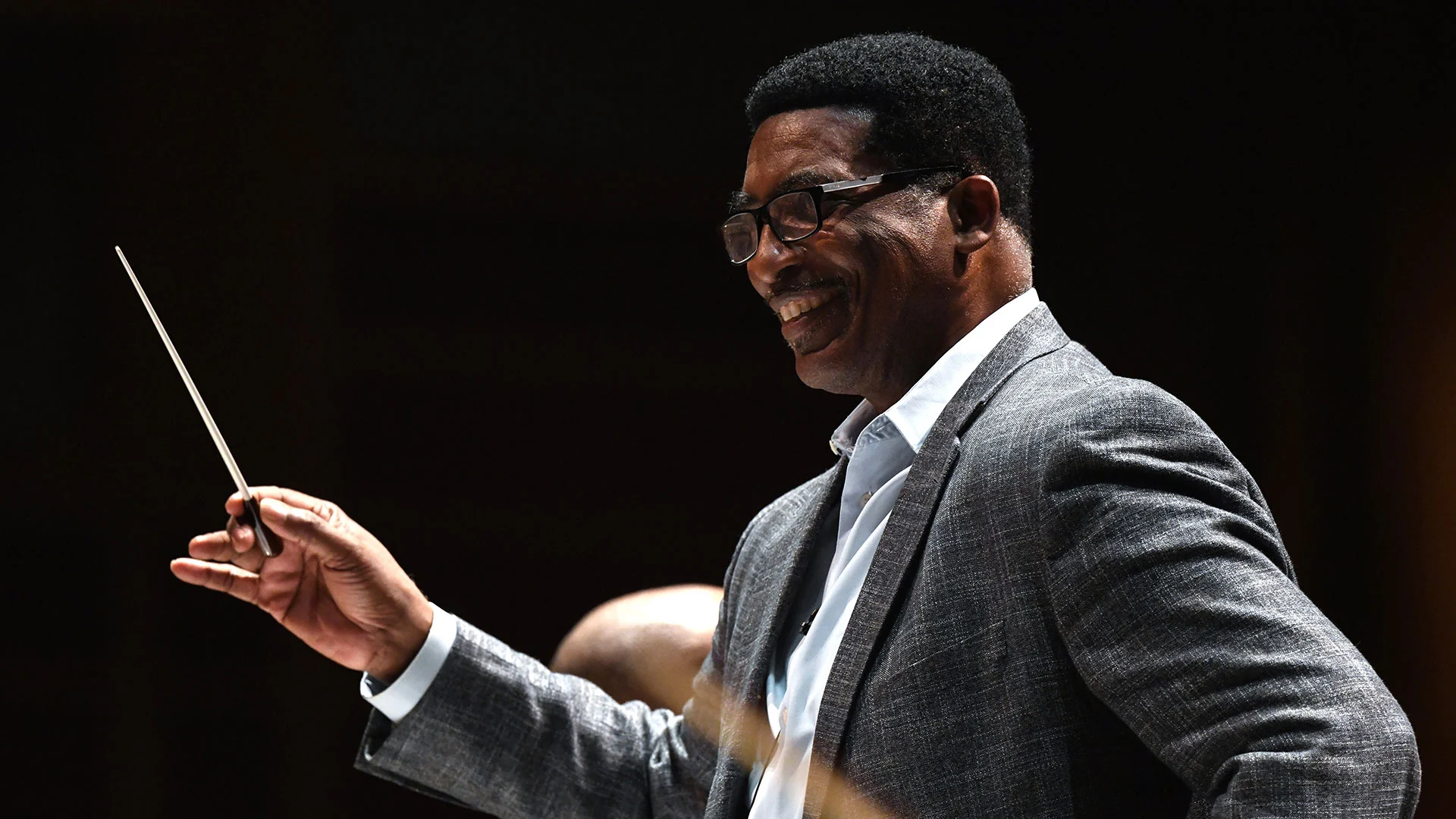 Social critic James Baldwin's warnings about the experience of the poor and the powerless in an oppressive system are sobering in the dramatic composition Awaken the Sleeper as we deal with the cost-of-living crisis and inflationary market conditions.
Making its UK premiere with the London Symphony Orchestra (LSO), Sir Willard White's bass narration is sweeping, grand, and deeply moving against Joel Thompson's stunning classical music score – calling upon the audience to reimagine what a just society would feel like.
LSO Associate Artist André J Thomas conducts this thought-provoking piece which was inspired by the racial reckoning in the US in 2020. Despite Baldwin writing about his troubled and traumatic relationship with the US in a period of Jim Crow and racial segregation, it is perturbing that his words still hold true – even in the British context. This is a textured performance that draws upon a spectrum of emotions – pain, despair, frustration, and a lining of hope in realizing purpose-driven relationships.
These themes reverberate in composer Carlos Simon's Portrait of a Queen, which was written as Simon's doctoral composition at the University of Michigan in 2017: words written by Courtney D Ware. Documenting the struggles and triumphs of black women in America, it is a rallying cry about the double burden they carry due to race and gender. Narrated by British singer-songwriter and multi-instrumentalist Eska, we hear social commentary about interactions with a system that simultaneously dismisses and cajoles black women to keep giving and sacrificing until she has nothing left.
Awaken the sleeper is satisfyingly complex in showcasing black classical music talent, challenging power and privilege in a searing treatise.
NEED TO KNOW:
London Symphony Orchestra's Joel Thompson To Awaken the Sleeper (UK premiere) took place on 6 November 2022
|
Find Out More