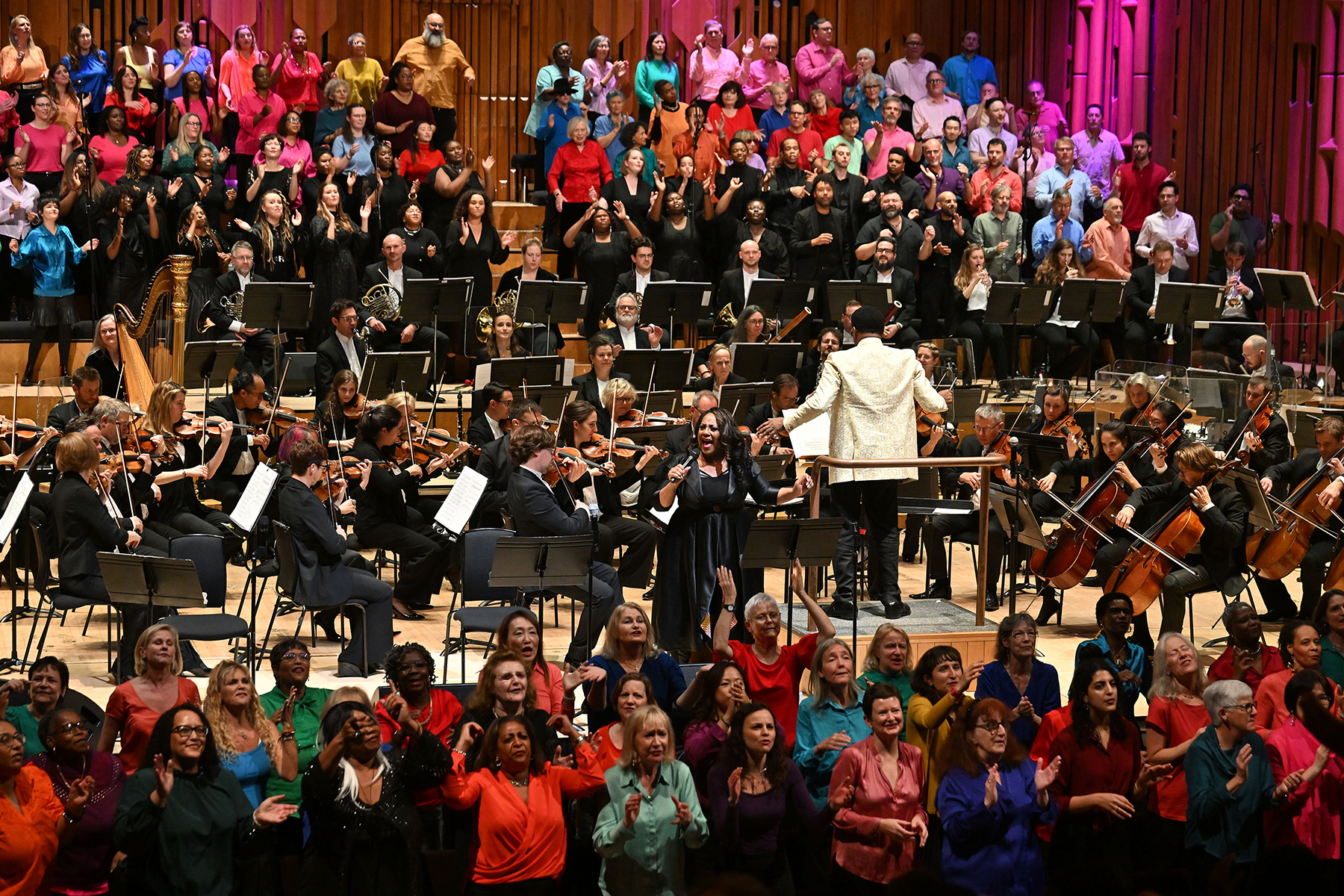 African-American conductor André Thomas writes gospel music which is fiery and unapologetic. In collaboration with the London Symphony Orchestra and choirs, Thomas delivers an energizing symphonic concert that provokes the audience from feeling contemplative to moving their feet.
Dressed in vibrant colours the choir's opening number Shout for Joy is buoyant– setting the tone for how gospel music narrates that what is seemingly impossible with man is possible with God. This traditional spiritual is urgent in pace – pressing for joy in a world that is afflicted by pain, suffering, and damaging narratives.
Thomas raises the profile of Florence B Price, an African-American composer who produced the anthem Praise the Lord in the 1950s. Her award-winning musical style draws upon classical European music and the sounds of Black spirituals. Emphatic in its delivery, the London Symphony Chorus performance was haunting.
Soul Sanctuary Gospel Choir was breathtaking with their renditions of Holy Water, Nunc Dimittis, and We Shall Overcome. Powerful voices boomed and stirred the audience to clap in unison with them and beaming smiles all around the venue reinforced the importance that hopes to stay alive to change behaviours, attitudes, and mindsets.
NEED TO KNOW:
London Symphony Orchestra/ André J Thomas: Gospel Explosion was at the Barbican on 5 Nov 2023. |
Find out more.