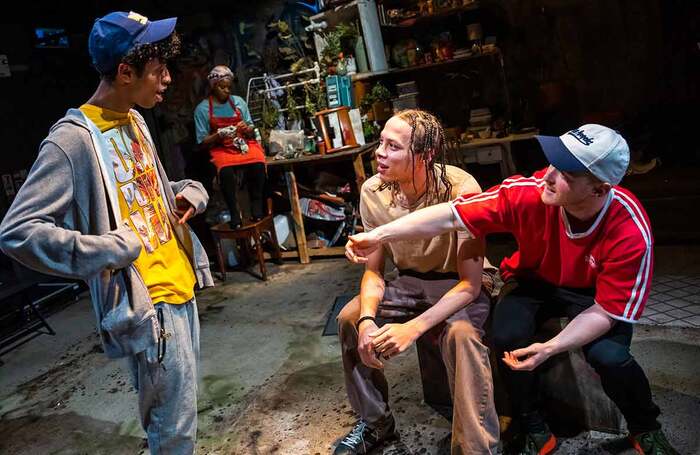 Gloria Williams's latest play, King Hamlin, has things to say, things which are pressing and timely and which afflict so many of London's young and impressionable teenagers. Unfortunately, this play gets caught up in its own urgency and doesn't give these things the proper depth they require.
The titular character is Hamlin King, a naive mixed-race 17-year-old growing up in the rough part of North London (Harris Cain), and yet the character who haunts the entire play is his friend, Alex. Alex is a guy on the estate who has recently died as a result of gang warfare.
Now, the three surviving friends – Hamlin, Quinn (Inaam Barwani), and Nic (Andrew Evans) – stand at the precipice of becoming men with no father figures to guide them. As they measure themselves up against their hood's notion of masculinity – drug dealing, gang affiliation, violence – Alex's death continually serves as a reminder of what could happen to them. Quinn and Nic both choose not to confront the severity of their illegal activities, while Hamlin is much more guarded and introspective, more like Hamlet than your average roadman.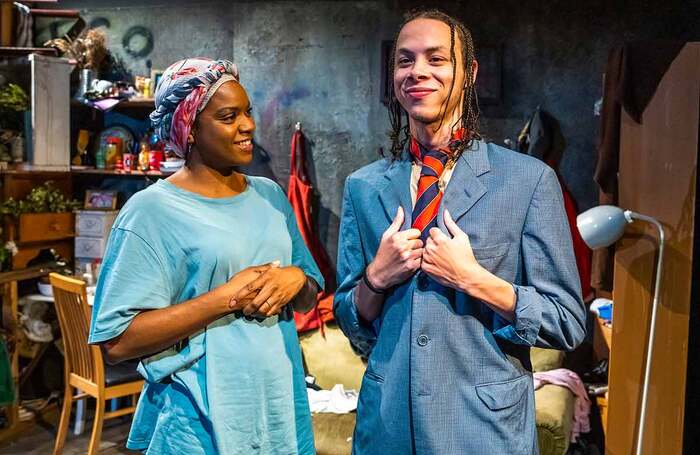 It's this Shakespearean quality that makes Williams's play so admirable. Hamlin, at this difficult junction in life, philosophizes to us: why go to college and be a software engineer when you can run county lines? Which path is realistically going to help his mother pay the rent quicker? He constantly stresses about his lack of job prospects, his mother's unemployment, and the mounting bills. While his sermonizing starts to feel circular and one-note, Cain shows us a sort of vulnerability, portraying his character's inner turmoil with as much variation as he can.
This is an ambitious play, which doesn't want to uphold any stereotypes, and wants to tackle class inequality, racism, benefits, politics, unemployment, cost-of-living
When it's not Hamlin, or his mother (played by the understated Kiza Deen who fades into the background even when multi-rolling as the job interviewer from hell) reflecting on their woes, it's Hamlin and his two mates bantering onstage. The hyper, chaotic energy that Barwani and Evans bring to the stage is exhausting and their inner-city accents teeter and totter under the weight of the rapid-fire quips, which leaves them feeling more like caricatures.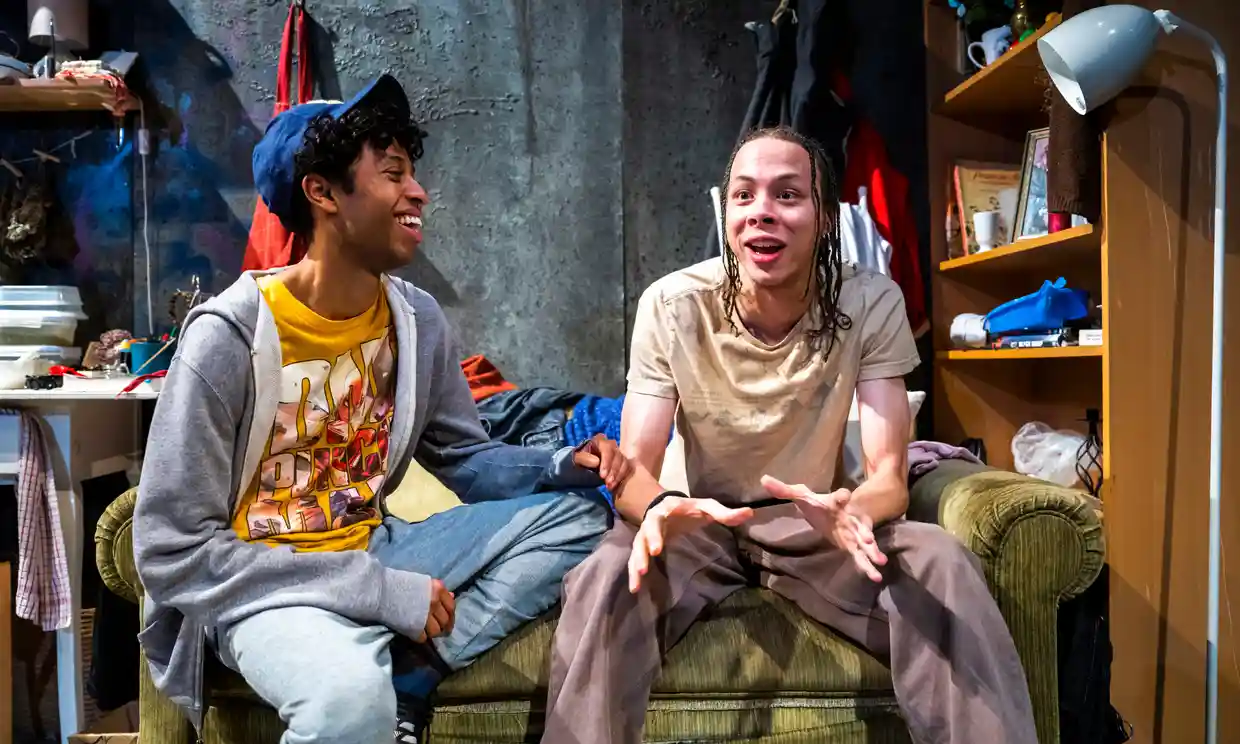 Lara Genovese's direction doesn't quite channel these characters' energy into a place which bolsters the social message of the play. The teens pace up and down the tiny auditorium/council estate flat, starting at a 10 with nowhere else to go but more over-the-top. The graffiti-inked walls, designed by Genovese, are the closest thing to really submerging the audience in the dangerous violence-filled world these boys live in. We're occasionally plunged from Hamlin's cramped flat into a fantasy world of his, but never in a way that gives us a real insight into him as a character.
This is an ambitious play, which doesn't want to uphold any stereotypes, and wants to tackle class inequality, racism, benefits, politics, unemployment, and cost-of-living, but ultimately doesn't connect us to these Londoners' lived realities. This production works as a PSA for young audiences whose eyes would glaze over a Metropolitan Police leaflet pleading to stop knife crime.
NEED TO KNOW: King Hamlin is at Park Theatre until 12 November 2022