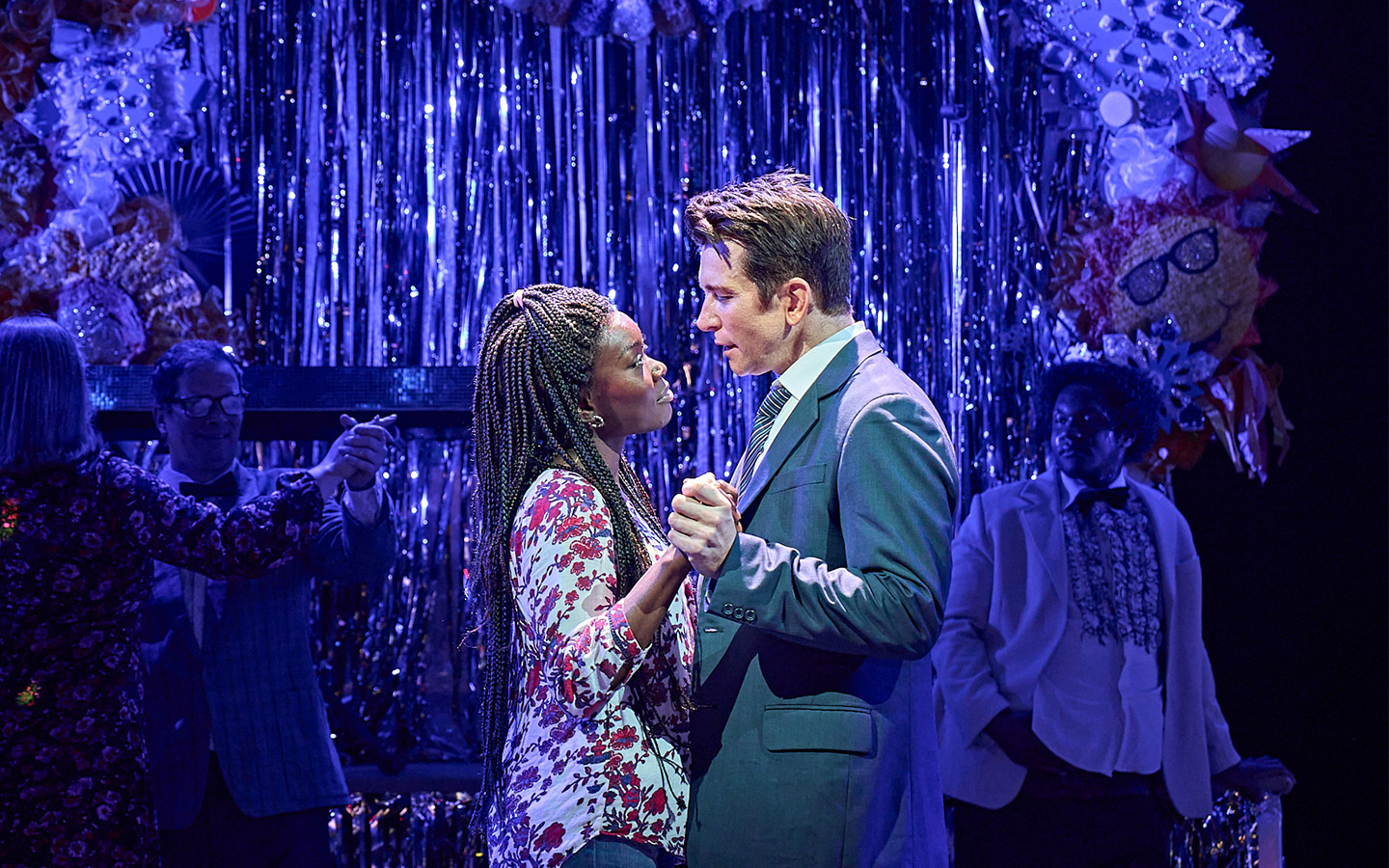 Groundhog Day is a favourite classic comedy movie of mine.  It's one of those that, as you're flicking through the channels, compels you to stop and indulge. I wasn't hopeful of this being turned into a musical and couldn't visualise it working… but work it did! 
It translated really well from film to stage thanks to the brilliant genius of Tim Minchin, who wrote some brilliantly funny songs.  For those of you that don't know, Groundhog Day is the story of an obnoxious weatherman Phil Connors, who is sent to cover Groundhog Day in Punxsutawney, Pennsylvania, as small a town as small-town America gets.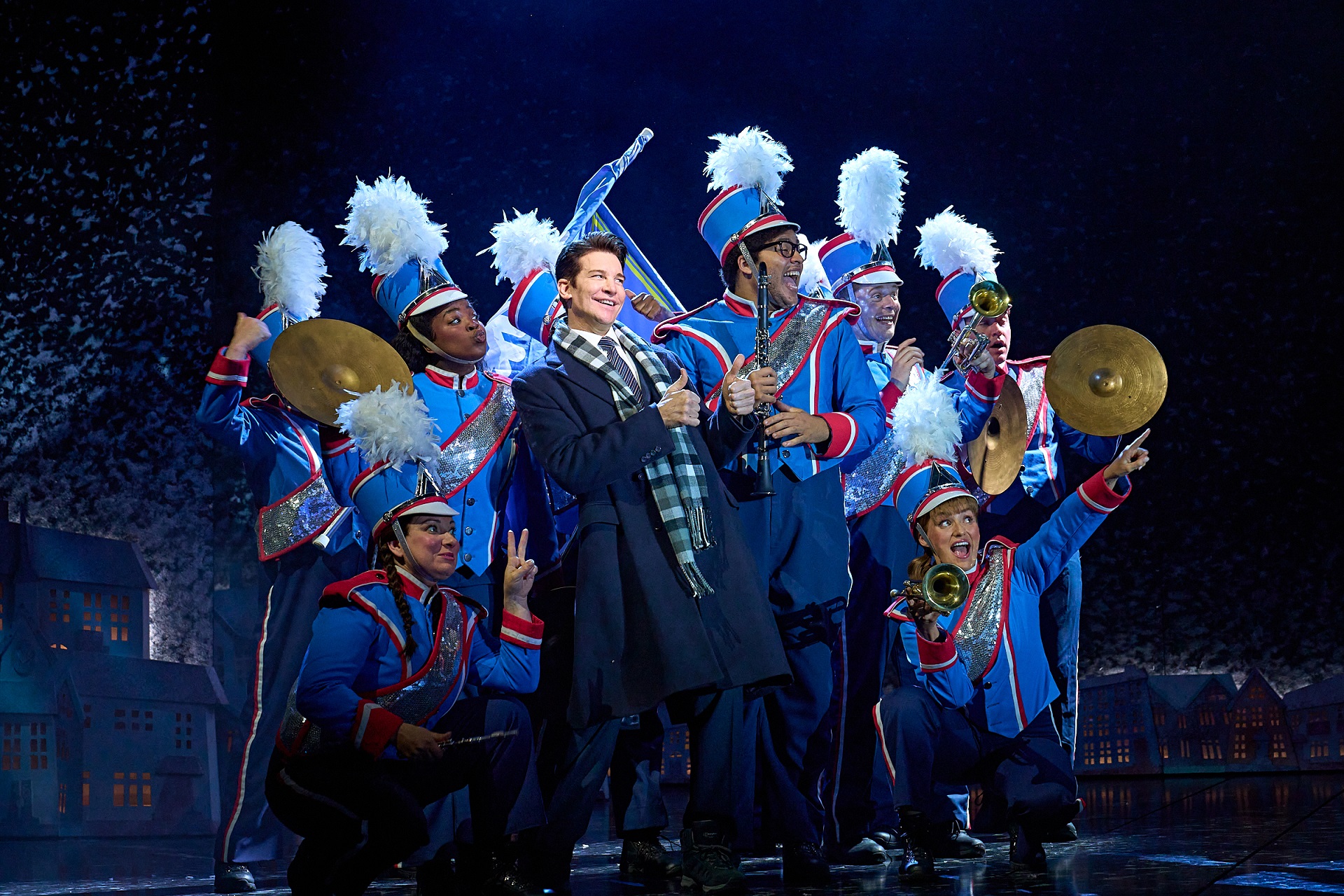 Legend has it that annually when the groundhog pops out of the ground, if he sees his shadow, it means another six months of winter.  After filming the segment, due to a blizzard, Phil and his TV crew get snowed in and have to stay the night.   But when Phil awakes he finds he is reliving the same day again.. and again and again! Every day brings more frustration to Phil and more hilarity to the audience.
This is a very funny play, bursting with talent – special Afridiziak shout-outs go to Paul Kieve (Illusions) and Andrzej Goulding (Video & Animation) for the special effects, I won't spoil it but it's literally magic! Also to Andy Karl who plays Phil Connors and Tanisha Spring who plays Rita, brilliant acting and voices both and we were ever so surprised and chuffed to see a leading lady wearing braids in a  West End production – 100 cool points, production team!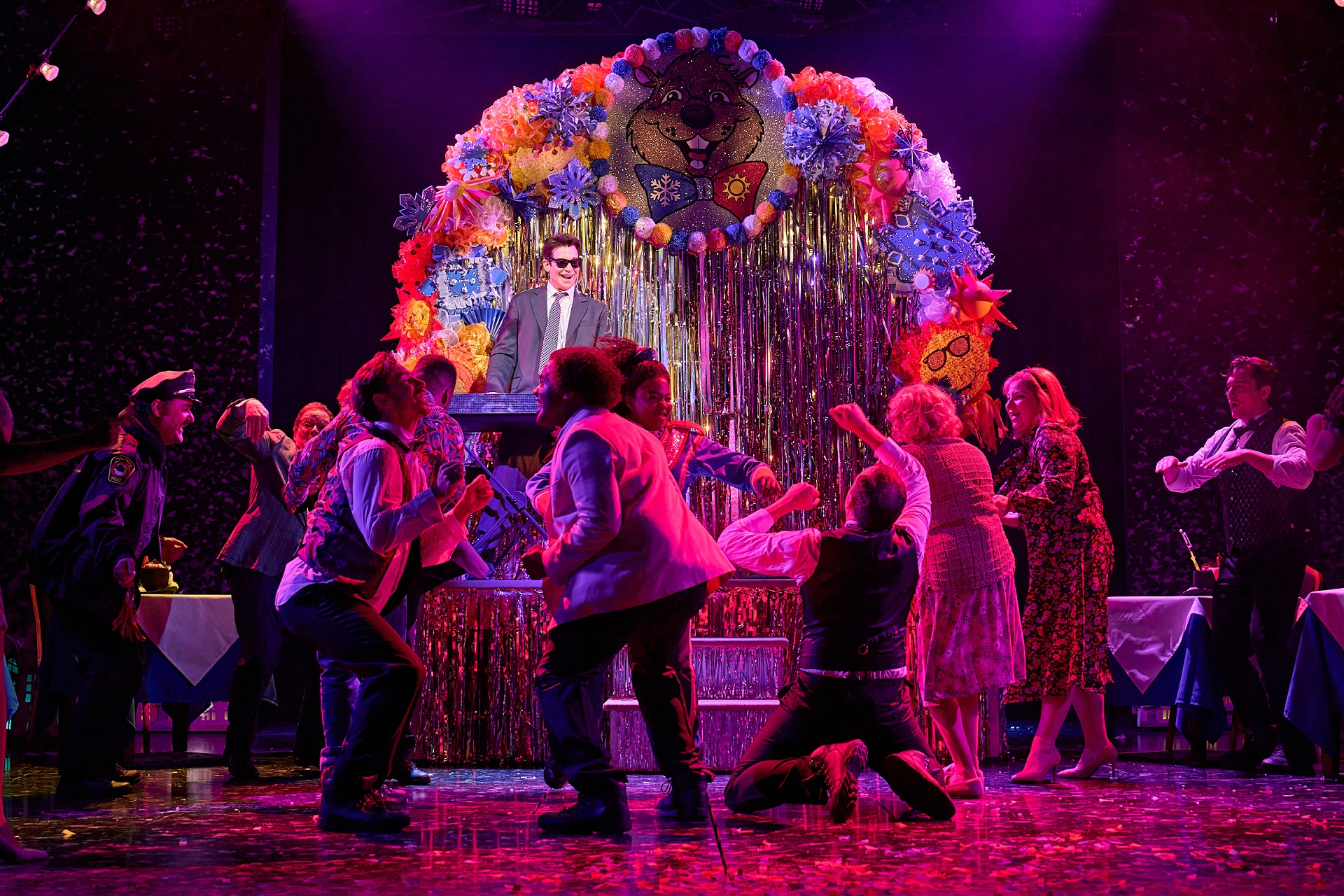 NEED TO KNOW:
Groundhog Day plays at the Old Vic until 19 Aug 2023 |
Find Out More