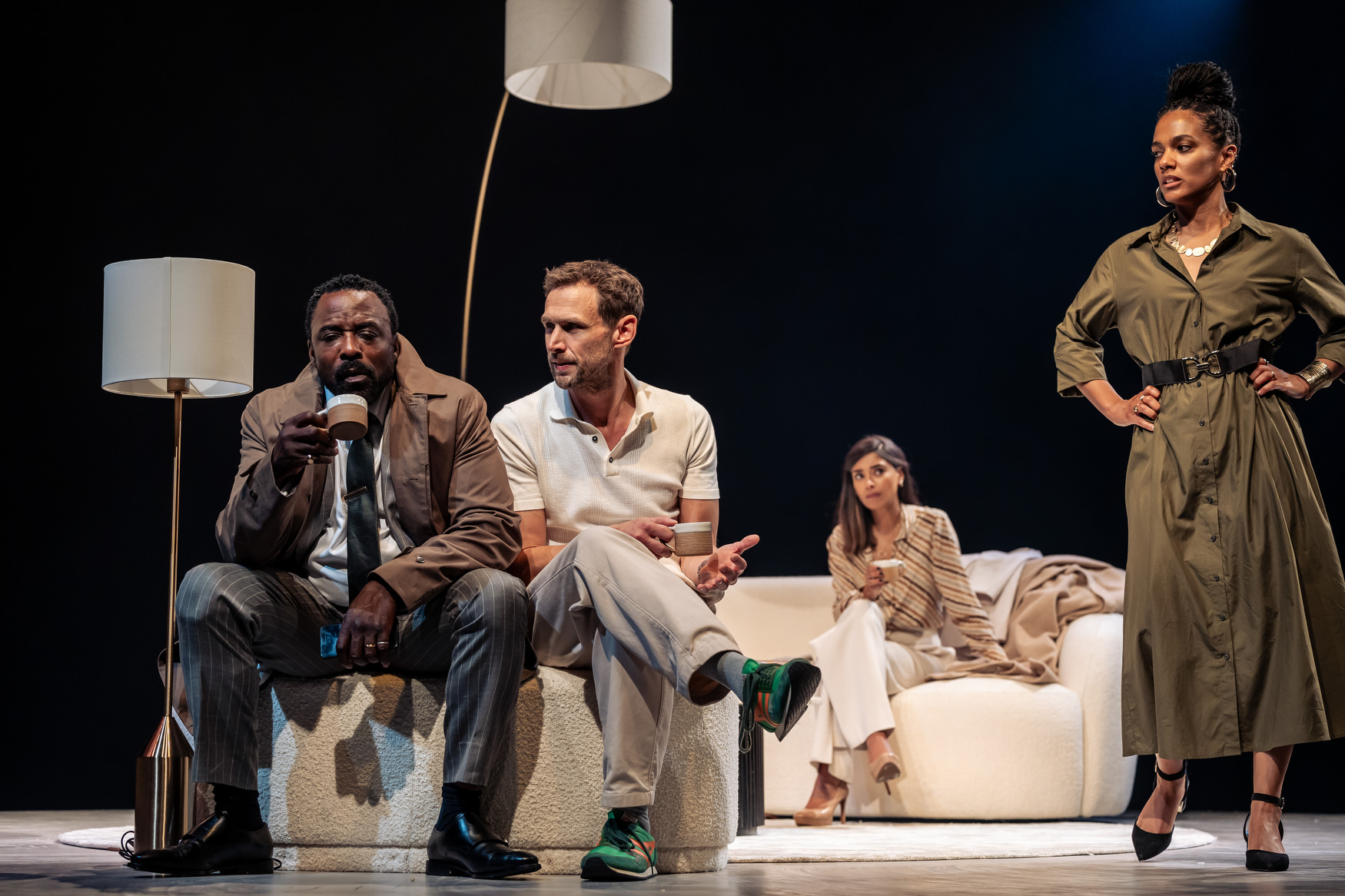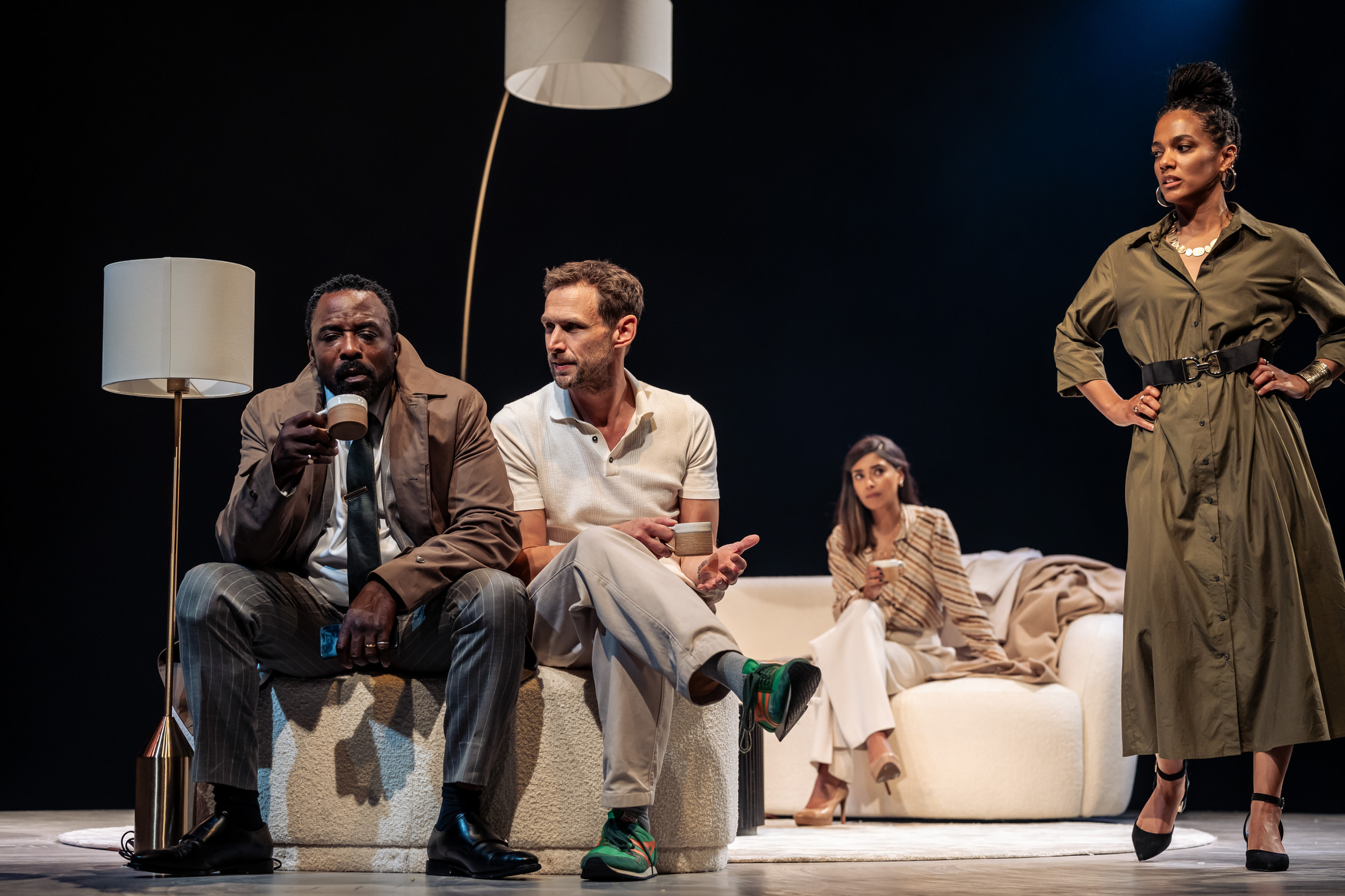 What happens when two sets of parents meet up to discuss a physical altercation between their sons but end up wasted? Total carnage!
Written by Yasmina Reza and directed by Nicholai La Barrie, God of Carnage, is set in a modern living room, where married couple Michael (Martin Hutson) and Veronica (Freema Agyeman) are preparing for what promises to be an incredibly awkward tea party. The guests of honour? The parents of an 11-year-old boy named Ferdinando had a violent encounter with their son Bruno. The root cause? An altercation over a simple word, as Bruno labelled Ferdinando a 'grass' and refused him entry into his gang. This altercation resulted in Ferdinando knocking out two of Bruno's teeth!
With embarrassed and apologetic parents, Alan (Ariyon Bakare) and Annette (Dinita Gohil) try their best to appease their new 'friends' and justify their son's actions, but it becomes very clear that this tea party will not be a brief affair.
What was supposed to be a quick afternoon tea spirals into an eventful and lengthy ordeal? Annette falls ill, causing her to projectile vomit all over Veronique's meticulously arranged coffee table and her collection of African photography books. With frantic cleaning, stressful work calls, petty bickering, and a generous amount of rum, this tea party transforms from a passive-aggressive discussion about misbehaving kids into a showcase of parents behaving badly. The event exposes their true personalities and unfiltered thoughts about one another.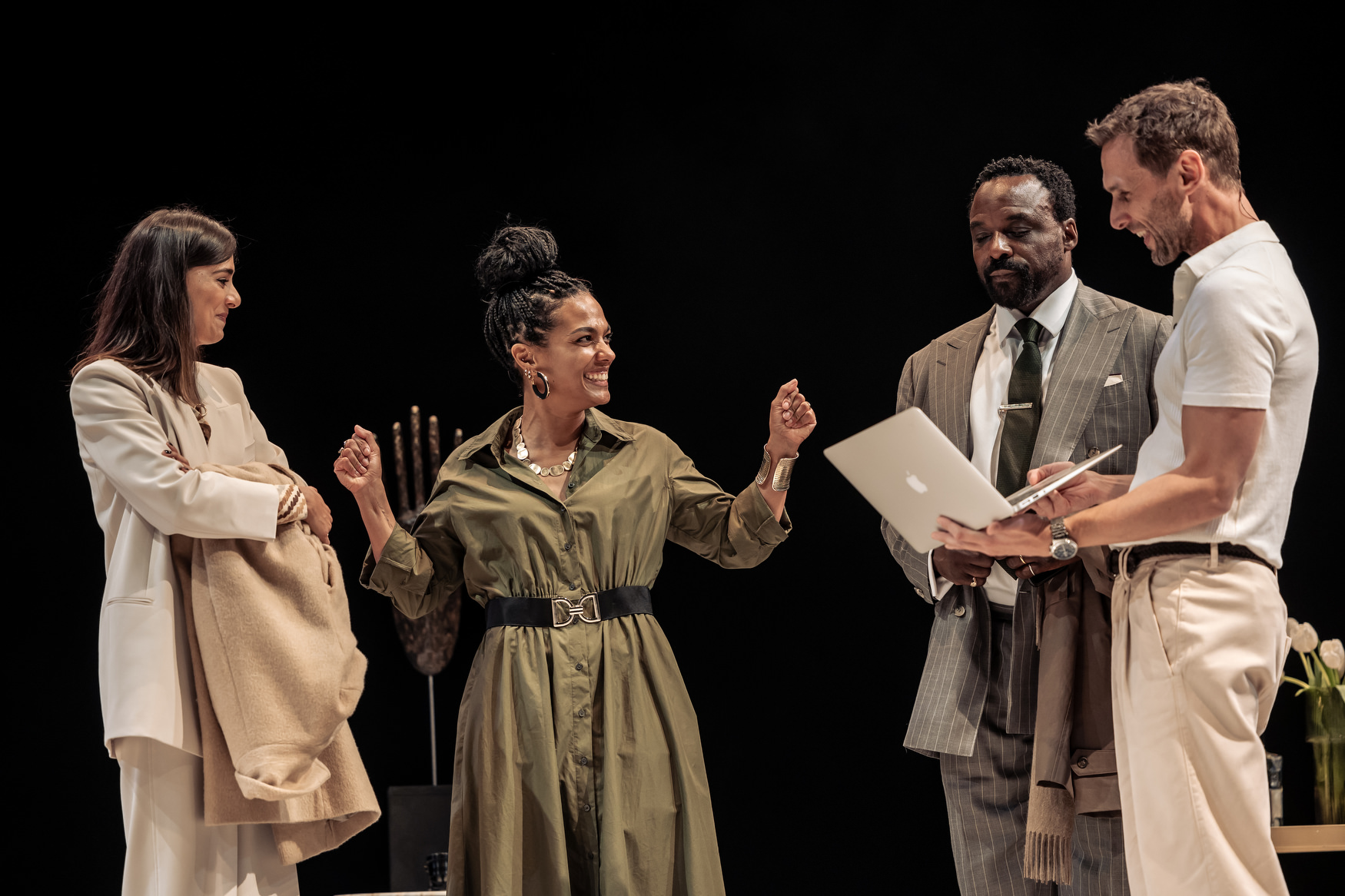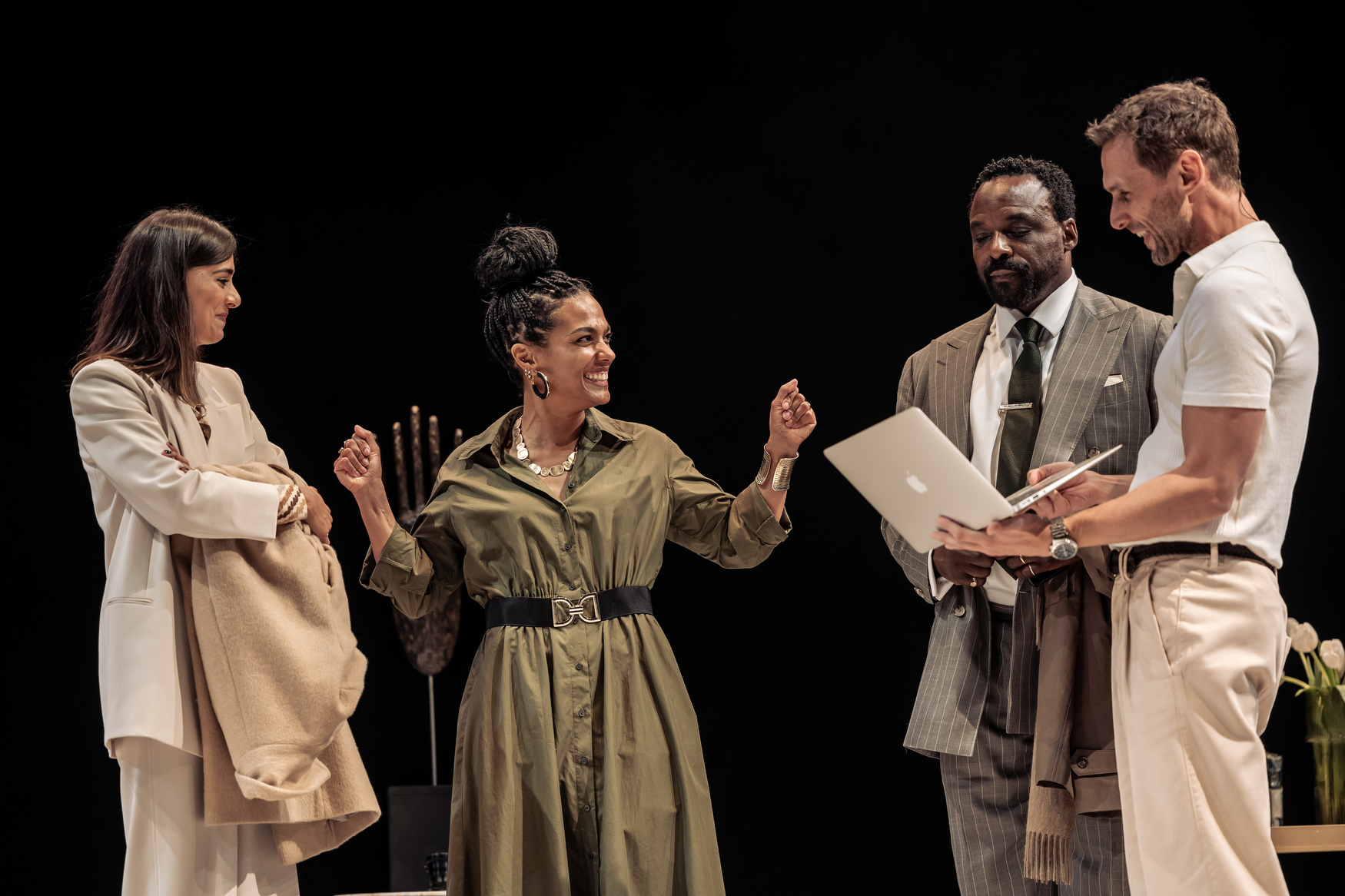 With no elaborate set changes or costumes, the play relies on the raw talent of the four actors. They each pour their hearts into their roles in a dimly lit living room, designed by Richard Howell and Lily Arnold. The set, resembling a showroom more than a child-friendly house, symbolises the perfect facades these couples present to the world, complete with enviable jobs and Instagram-worthy marriages. However, just like all showroom appliances, their personalities seem to be nothing more than façades, dysfunctional beneath the surface.
While the play boasts dark humour and explores various marriage dynamics, I can't lie, the storyline didn't quite reach the heights I had hoped for. I anticipated juicier conversations and more intense drama, but at times, the narrative felt a tad too safe. There were moments when I found myself on the verge of losing interest due to the lack of engaging dialogue.
Originally written in French, I think it's possible that some of the play's spark got lost in translation. Whatever the reason, the storyline failed to fully captivate my attention, and none of the characters' stories left a lasting imprint on me.
However, what did keep me engaged was the play's pace. Each actor maintained a brisk tempo, delivering their witty lines flawlessly. This allowed the audience to laugh and gasp in all the right places.
I must rate the four actors for their great efforts in keeping the audience engaged, especially considering the flat storyline. They wholeheartedly committed to their roles, leaving no stone unturned in their pursuit to keep us entertained.
Overall, God of Carnage had its moments of humour, but it ultimately fell short in terms of the storyline. If you're in the mood for a play that will make you chuckle without delving too deeply into thought, then God of Carnage is worth a watch. 
NEED TO KNOW: God of Carnage plays at Lyric Hammersmith until 30 Sep 2023