Having never seen Bob Marley live and always wishing I could, Get Up, Stand Up! The Bob Marley Musical is the next best thing.
As a British-Jamaican, I love nothing more than seeing my people's stories on stage, so I was excited to see what Get Up, Stand Up would have in store.
The audience were excited as they waited in anticipation to see Arinzé Kene's Bob Marley. I couldn't help but notice the wonderful diversity in the audience – proving that Bob Marley's music impacted all races.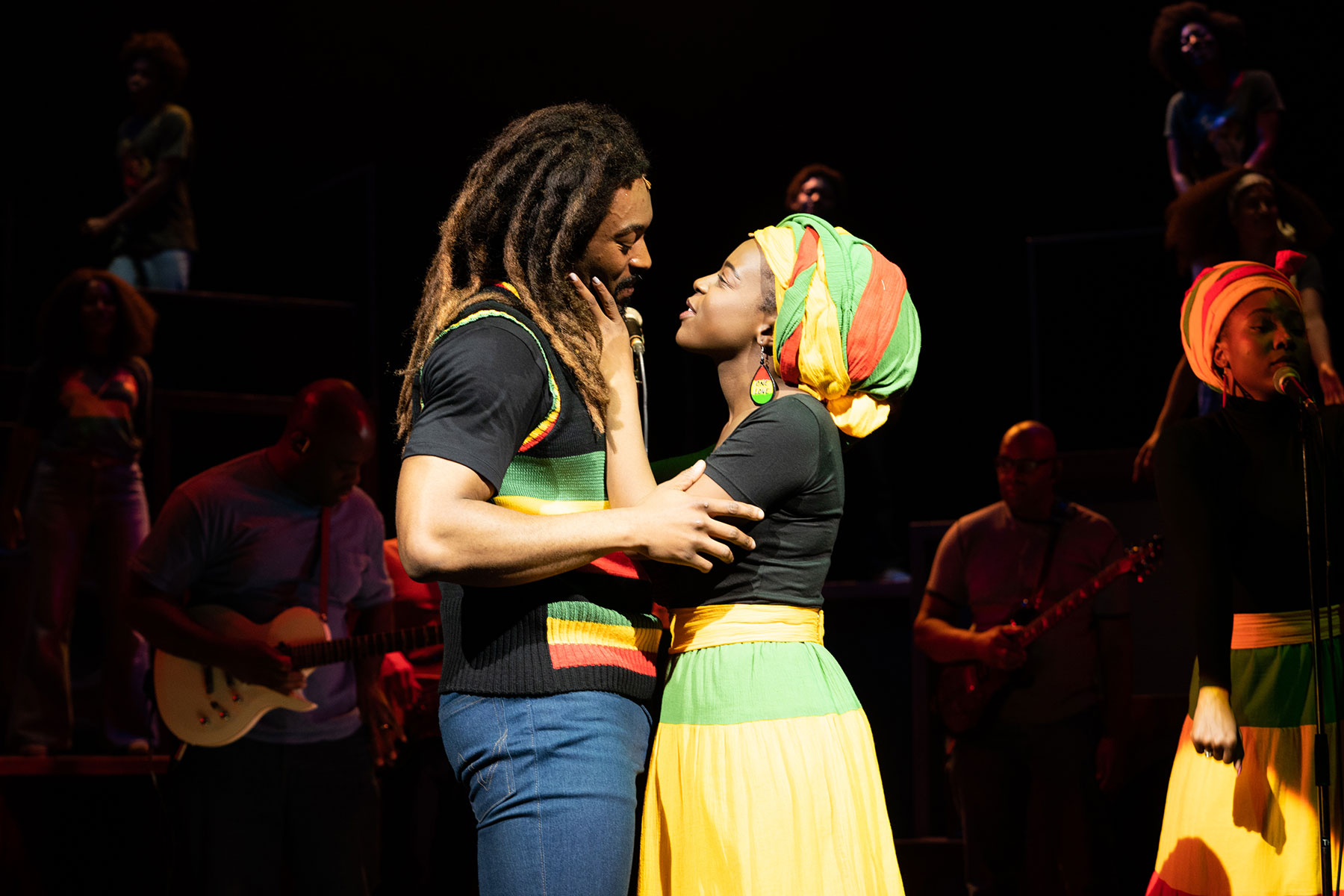 From the moment the stage opened, the deep bass of the speakers hit my soul as the cast started to sing 'Three Little Birds'.
I couldn't help but notice the wonderful range of diversity in the audience and no matter where everyone was – by the end of the performance, we all felt unity.
The play starts with the full cast on stage, Bob Marley (Kene) introduces us to the entire cast as he informs us of both their stage names and their real names. This was a unique touch.
This production is a simple story of the life of Bob Marley. It starts by showing Bob as a little boy, rehearsing in a cemetery in Trench town before moving onto being stranded in London whilst being in the Wailers, to becoming a global superstar. The songs were slotted in cleverly to tell his story from 'I Wanna Love You' when Bob meets his wife Rita to 'Redemption Song' when Bob talks about race and unity before his last concert in Jamaica.
Not only were the songs synchronised well to tell the story, they were performed to perfection. Having completely embodied Bob Marley, Kene performed his socks off as he sang every song with electrifying energy. His accent was believable, his voice was amazing and his movement mirrored Bob's so well. This role was not an easy one and he was without a doubt, the best man to do it.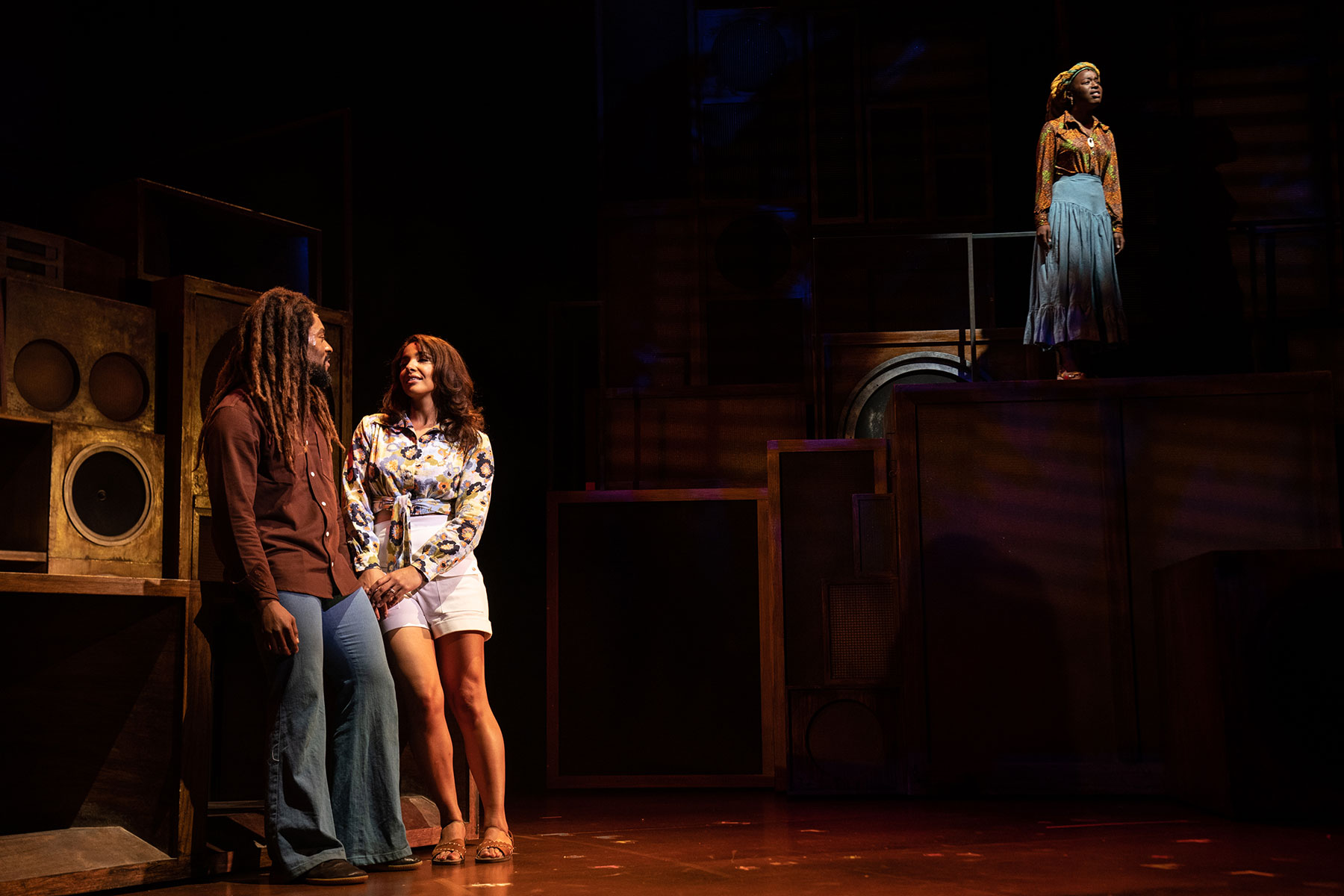 Although this show was all about Bob, there was another character who blew me away – Rita Marley(Gabrielle Brooks). She was sweet yet firm, naive yet brave, and innocent yet bold. She took on Rita so well and showed how Rita evolved throughout as she transitioned from Bob's everything to being overlooked. She faced adultery, neglect and disrespect from the man she gave up everything for. Her story was at times very heart-breaking.
What I loved about Rita was that no matter what was thrown at her she still stood strong and fought for what she believed in. Gabrielle not only acted this part so well but sang beautifully. Her voice lit up the theatre and left me speechless. Every song she sang was a joy to hear, especially when she sang 'No Woman No Cry' which left the audience howling and screaming in awe.
All the cast were fantastic, and each had voices that amazed me. They all commanded the stage. The energy the full cast brought was like no other and proved that you don't need dramatic staging and over the top dancing to tell a story and leave the audience gagging for more.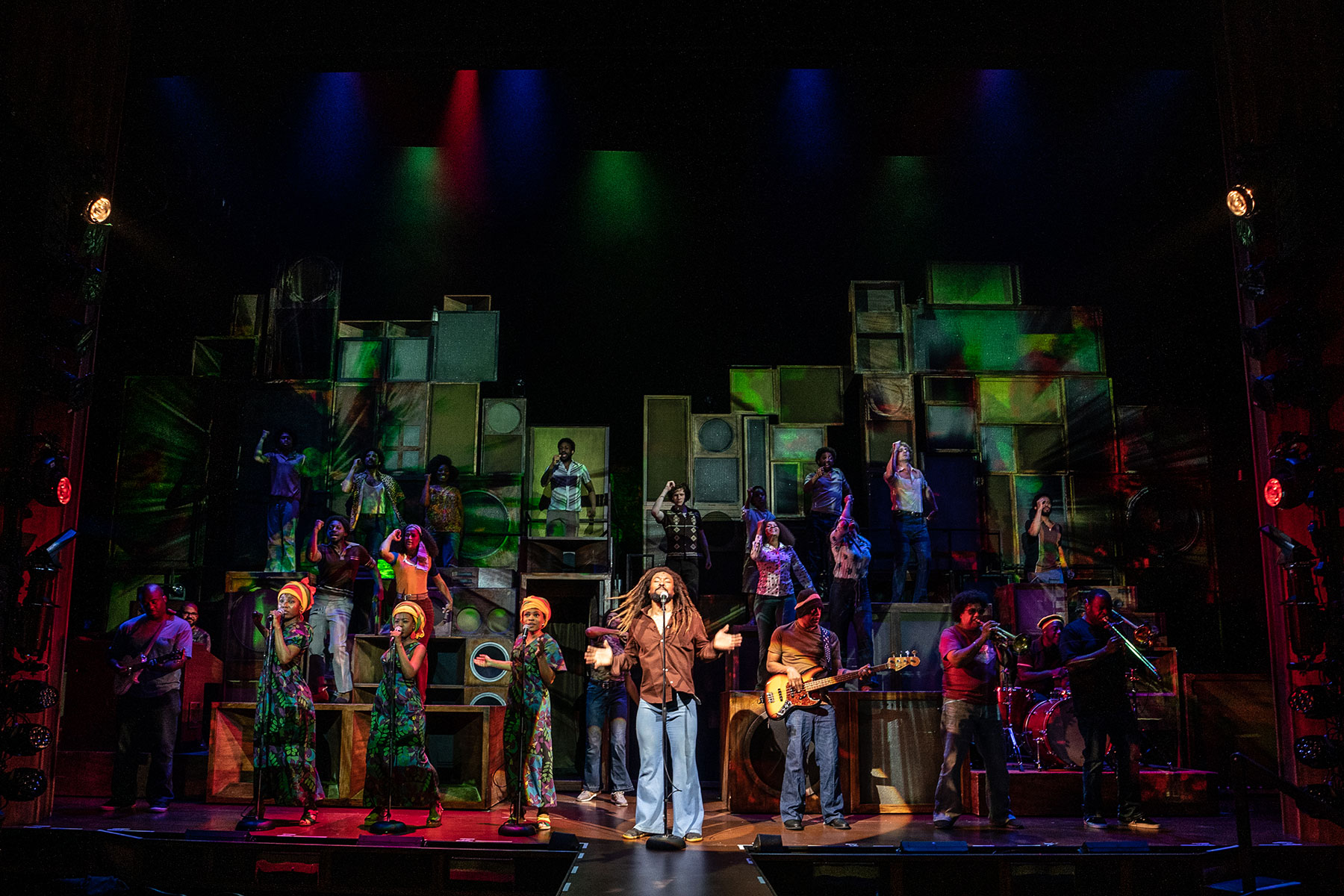 This musical was unlike others I have seen before, there are no elaborate sets, endless scene changes or dramatic storylines. Instead it simply tells the life story of the legendary musical genius Bob Marley and focused on what was important; his music and the impact it had on the world.
The ending for me was what made the show. Bob talks about Jamaican history and how the Arawaks were killed by the Spanish. That the Maroons fought the British and how although Black people are free from slavery they are still trapped in the legacy of slavery. It left Goosebumps on my skin as I heard many audience members shout out in agreement. And he was right, we are still fighting for equality and freedom, globally. Bob ends by singing 'redemption song' which is one of my favorite songs. The audience, in deep thought, sang along too which was a lovely thing to see.
It was like being at a Bob Marley concert and we, the whole audience, were Bob's biggest fans.
The play ends on a high with a few more of Bob's classics. By this time, the whole audience were on their feet, singing and dancing along, too. It was like being at a Bob Marley concert and we, the whole audience, were Bob's biggest fans.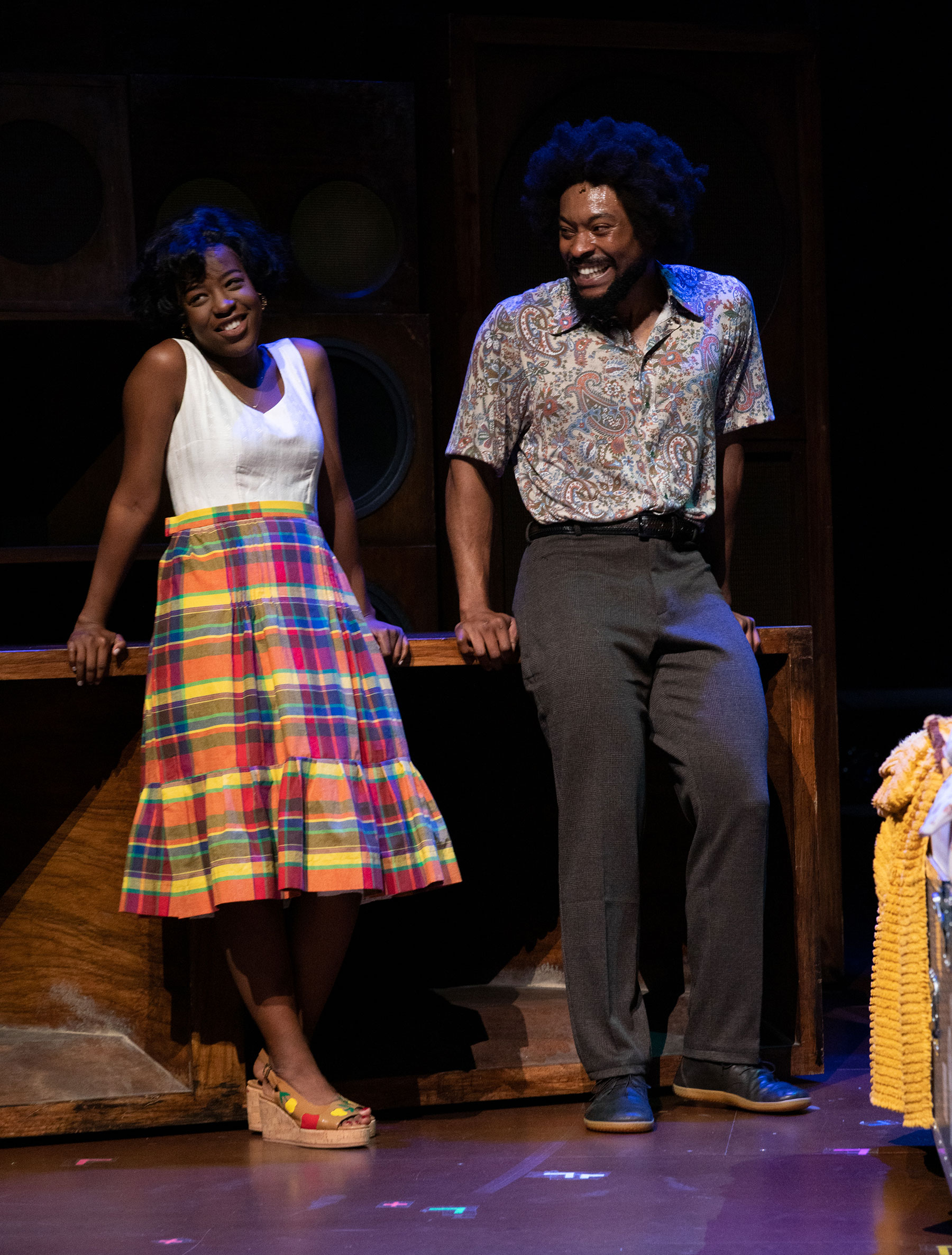 Get Up, Stand Up! oozes with musical theatre X factor. It had great performances, wonderful songs and brought in a diverse crowd. As the Jamaican national motto states; 'Out of Many, One People' – watching this play made everyone in the audience feel as one.