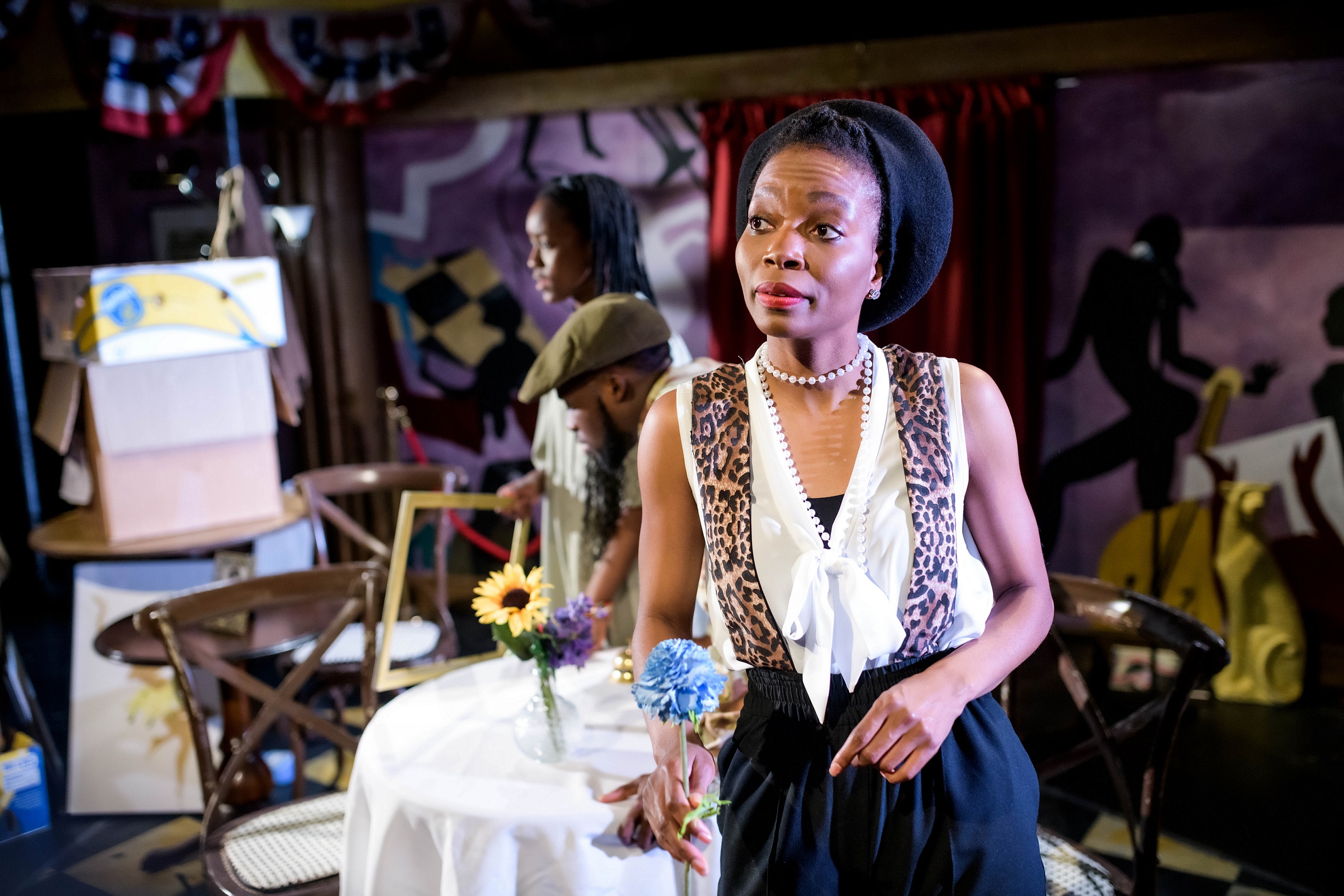 Iconic cabaret drag diva, celebrated poets, platinum selling musicians, podcast sensations, and children's theatre productions; the inaugural festival For the Culture incorporated all of the above. Curated by Dr Peggy Brunache, Tinuke Craig and Nicholai La Barrie, the festival lived up to its billing as an inclusive event, with something for everyone.
Josephine based on the extraordinary story of Josephine Baker, a performer, spy and civil rights activist, is a brisk and playful exploration of a lesser-known icon of Black history. As someone who has a fairly robust knowledge of her exploits, I was keen to see how much ground could be covered in 60 minutes, but an ingenious framing device allowed the production to hit milestones in her life effectively, and contextualise them in the present day.
Leona Allen and Jesse Britton splatter their canvas with subtle nods to weighty themes, and a seductive Harlem Renaissance score. The moments of levity and physical comedy land, and the canny script, which hops between time and characters, whilst fragmented and unconventional is not unpleasing.
For the swathes of children in the audience, Josephine serves as an excellent entry point to the life and achievements of a 20th century icon. And for adults like myself, it was an entertaining way to spend an hour on a Sunday.
An hour in the company of Lemm Sissay is the main event, which for me, threatens to be slightly overshadowed by the poet Kareem Parkins-Brown, the man charged with performing before Sissay. Parkins-Brown announces himself as one to watch. Performing a selection of his work (some of which he reads from his phone, which he hides in a book to reinforce the look of a 'traditional' poet). His stage manner, style, wit, insight and inimitable talent are a joy to behold, and his words are charged. He's funny, charming and inspiring.
As is the main attraction, but in a markedly different way.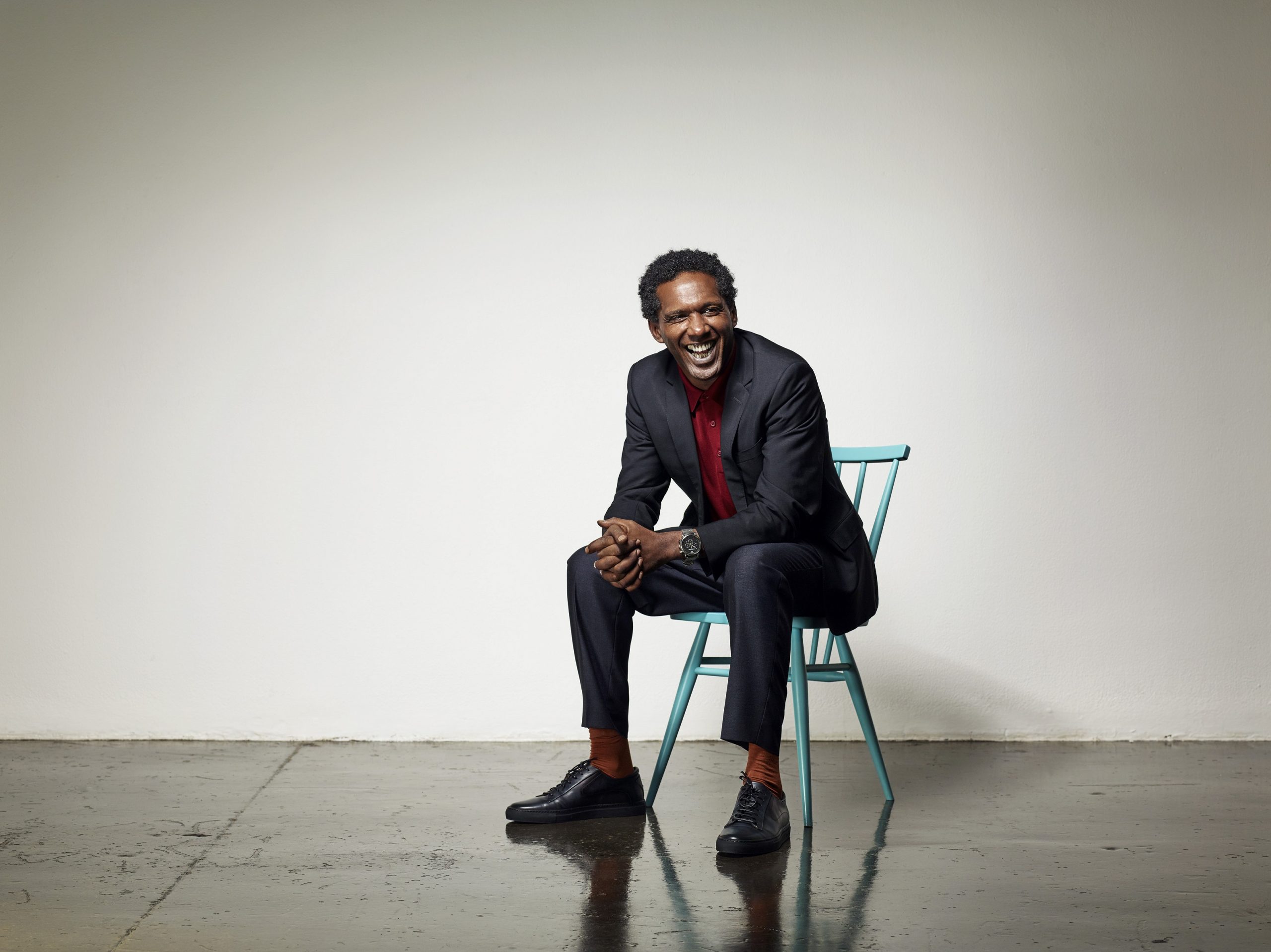 Sissay is not only one of Britain's most popular and celebrated poets, he's also led a remarkable life, one which he has openly discussed in his book, My Name Is Why. These moments where Sissay's life story converges with his craft feel like the unique insight and unfiltered celebration of blackness the festival is offering. At times Sissay's delivery and performance flirts with ludicrousness. He deviates from his plan, engages with hecklers, and touchingly, gives his new kids book to a child in the audience.
However, this is all part of the presence and style with which he has built a career, and whilst by his own admission, it isn't what the audience gathered today were expecting, it is never boring. When the poetry arrives, it is passionate, absorbing, and exhilarating. His selection includes Invisible Kisses, Suitcases and Muddy Parks, and a stirring performance of a new piece, which although dense and tinged with darkness, ultimately leads to a hopeful and rapturous climax.
In truth, I wish I'd had the opportunity to see more of Sissay, and the festival in general but what I did see certainly lived up to expectations, and based on the evidence of the crowds and the curation, this is one festival I feel we'll be seeing again.
NEED TO KNOW:
Josephine and Lemn Sissay featured as part of the inaugural For The Culture Festival of Blackness at the Lyric Hammersmith 28-30 Jan 2022
|
Shingai performs at For The Culture