As we head into Black History Month, Jasmine Lee Jones's new autobiographical play, curious, is worth adding to your edutainment list of things to experience.
The writer and performer chronicles her experience in drama school, the lopsided relationship with her coarse best friend, and the unexpected attraction for an enigmatic archivist.
an amalgamation of stand-up comedy and a Ted talk
While rehearsing for a restoration play in drama school, Jaz, a young Black woman, began questioning whether or not she belongs in the production. She ponders on why there is no mention of Black performers during that period. She is fed up with the microaggression from her tutors and of the humiliating sub-par roles she gets casted in. Furthermore, there's the blatant attempt to erase her current existence and the classic gaslighting which ensues when Black women stand up for themselves. Instead of throwing in the towel, she uses these weapons as steppingstones to investigate and uncover a story of two Black and queer actresses which has never been told before.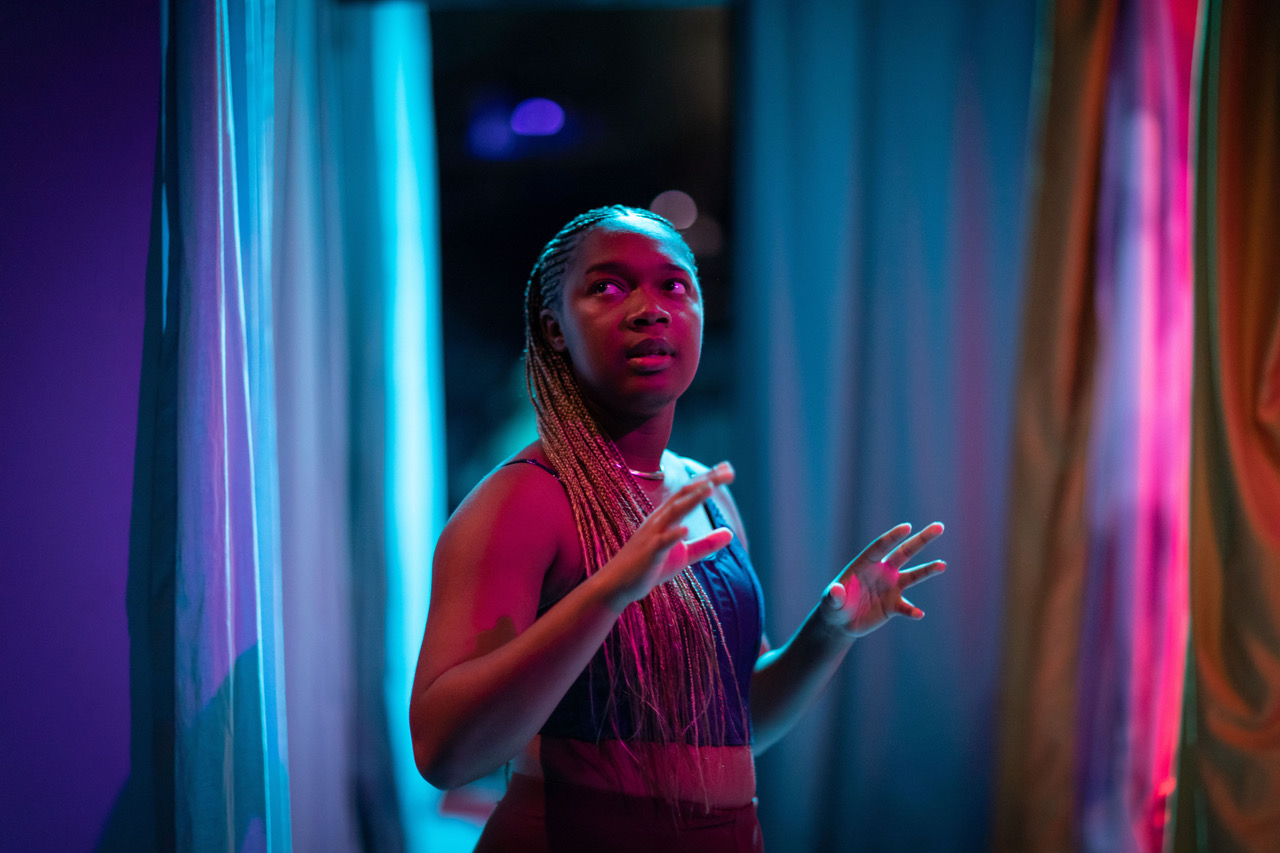 Even though drama school should take up most of Jaz's time, there is always something else going on in the background particularly with Mone, her troublesome kleptomaniac best friend. Mone is self-centred and appears to be carefree and living her best life, especially in the sexual department. They are both lesbians, however Mone is significantly more experienced and tries to get Jaz up to speed. But Jaz is in a content and monogamous relationship with Eugene, a vibrator Mone had gifted her sometime back. Jaz's focus is on the enigmatic archivist she met at the Black Archive Centre.
Lee-Jones' unpretentious, naturalistic and stoic performance style is surprisingly absorbing due to the richly crafted text. She may have cut out a new genre of theatre for herself. Just imagine an amalgamation of stand-up comedy and a Ted talk. Or a combination of Gina Yashere's factual yet hilarious observations delivered in Jo Brand's deadpan demeanor. For example, she points out that Black people were only written about in newspapers as 'lost property', after the enslaved had run away.
She transports her audience to different centuries and familiar areas of London; and the humour-infused stories are very easy to follow and visualise. Lee-Jones creates great anticipation throughout her storytelling and every pause is worth holding on to as her words. There are no "suddenly" or dramatic moments, but a recurring painful ebb and flow of attaining something and then losing it runs through the 90-minute show.
Jasmine Lee Jones's new autobiographical play, curious, is worth adding to your edutainment list of things to experience.
Even though I've described this performance as a Ted Talk meets Stand-up, a lot of effort has gone into the set where an oversized PowerPoint slides might have sufficed. So instead of flicking through slides, Lee-Jones casually shifts between different characters and sections of the stage accompanied by ambient lighting to bring the next part of the story. The stunning 17th century bedroom which is designed by Rosie Elnie and Camilla Clarke was underused, especially the four-poster bed. However there was much humour coming from offstage whenever a prop suddenly emerged and was handed to the actress.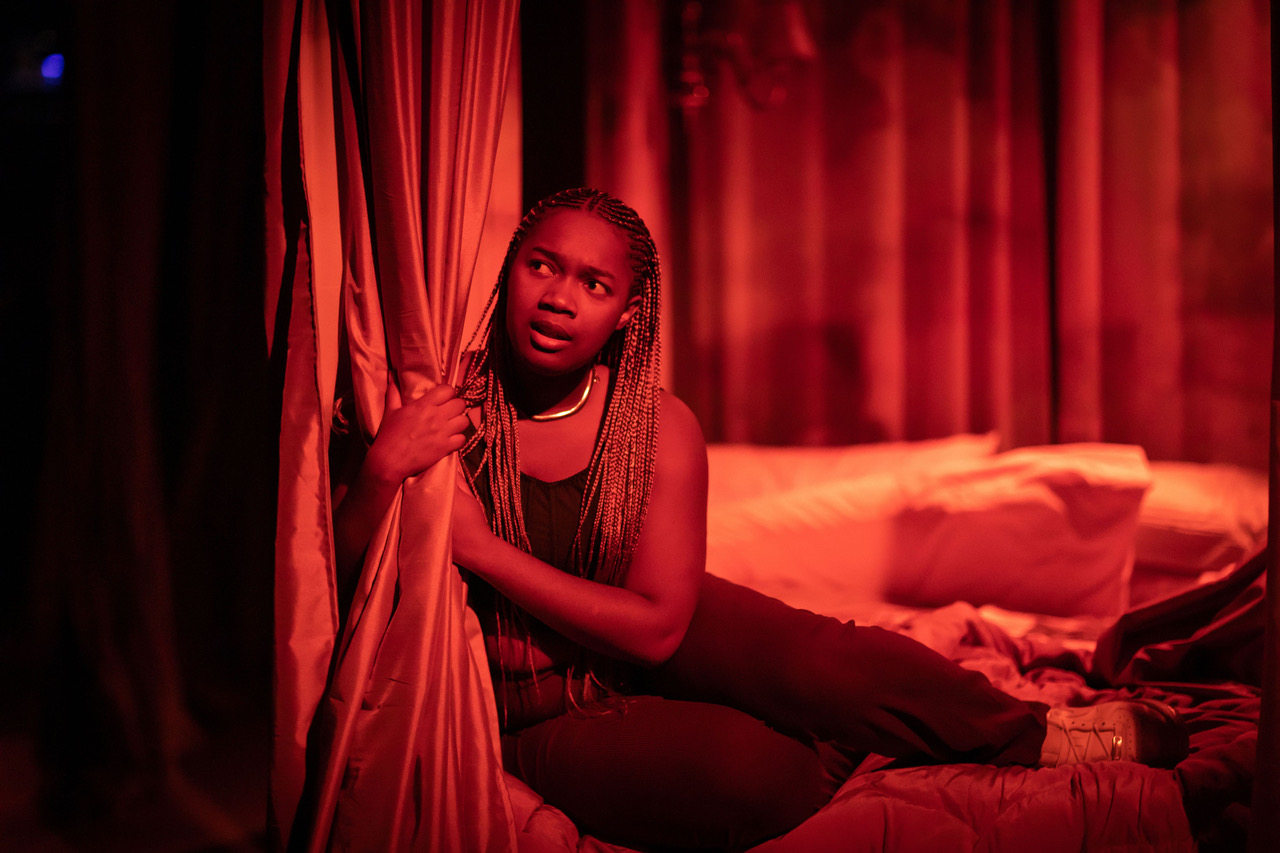 In recent years more and more Black British people have developed an interest to unearth and honour hidden Black figures. We're at a stage where we are unapologetically proving that we have contributed to British society beyond slavery and Windrush. curious encourages us to be seen, heard and to tell our stories lest we become forgotten like our predecessors. And if we are not convinced, Lee-Jones' crushing plot twist towards the end serves as a reminder to record our own stories so that we remain visible in centuries to come.
NEED TO KNOW:
curious is at Soho Theatre until 16 October 2021
|
See listing