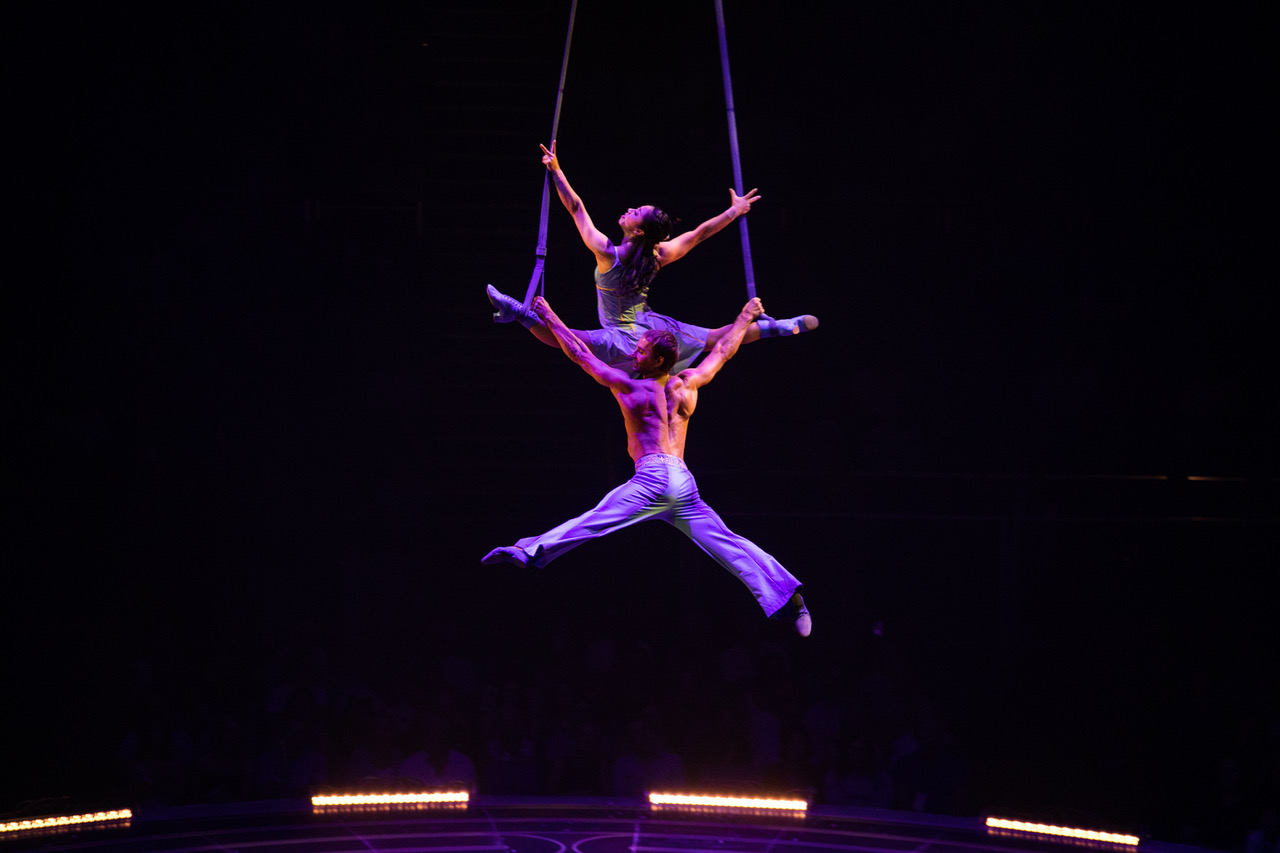 Cirque Du Soleil is always a guaranteed mind-blowing show. Magical sets, big budgets, bold costumes and show-stopping visuals – 'Corteo' had it all. Having watched Cirque Du Soleil as a child when the Millennium dome first opened, I was excited to be back in the same building and see how much more they could impress me with their performance.
The Daniele Finzi Pasca-directed Corteo' is full of regal aesthetics, rich coloured costumes and traditional Italian music. It beautifully showcased Italy's rich romantic culture through song, movement and props.
Corteo' is full of regal aesthetics, rich coloured costumes and traditional Italian music. It beautifully showcased Italy's rich romantic culture through song, movement and props.
Set in the mega-sized O2 arena, the stage is situated in the centre of the room with the audience split into two; facing each other. The stage is large and surrounded by stunning chandeliers and baroque aesthetics. Set designer Jean Rabasse does a great job of creating a breath-taking and beautiful stage. Through lighting and props, the stage transforms from an opulent room to heavenly skies. Every performance unlocks impressive locations that usually only exist in dreams.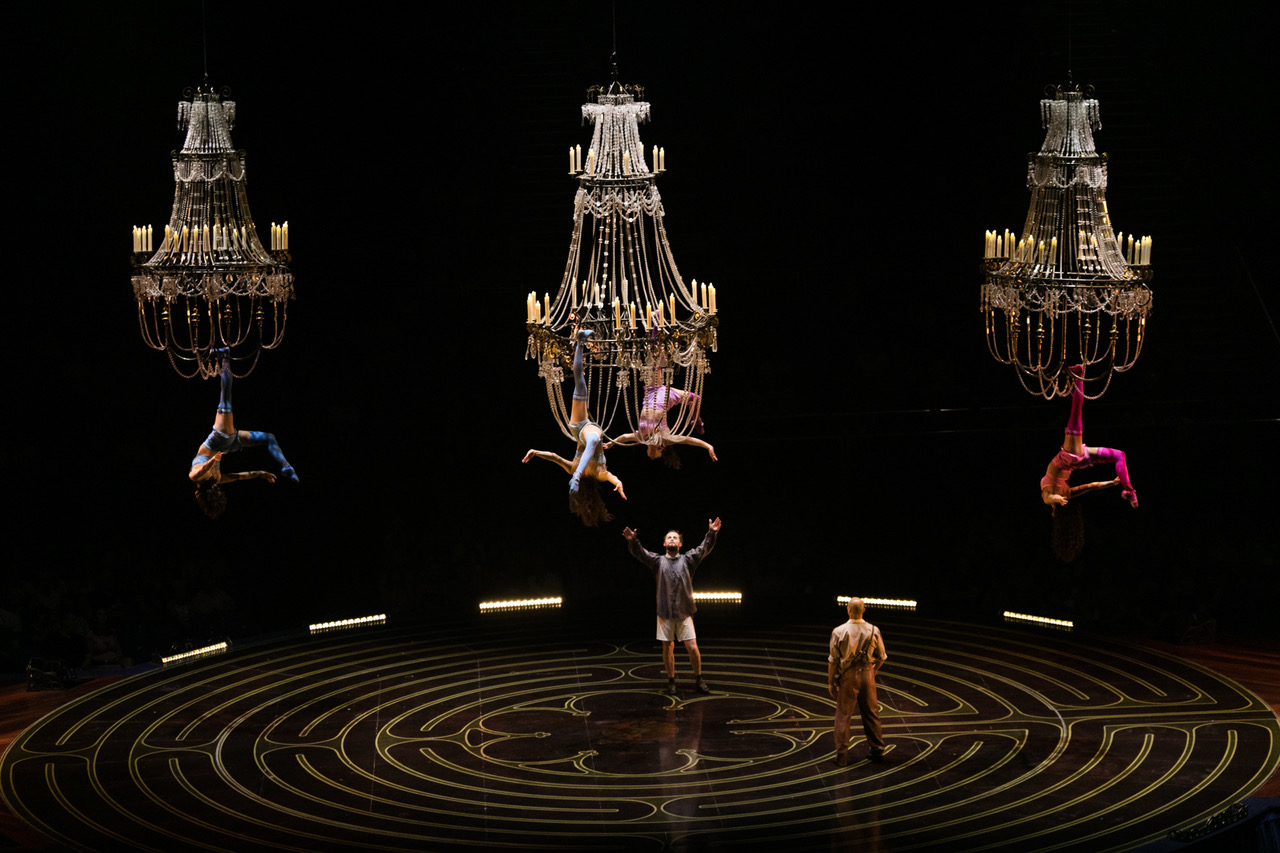 Like other Cirque Du Soleil plays I have seen, there wasn't a solid storyline or much dialogue. However, through movement, we are just able to work out that a clown has imagined his own funeral. He imagines it will be vibrant, bold and fun. During his spectacular funeral, he is greeted by beautiful flying angels and four of his former lovers, who are draped across crystal chandeliers in the sky.
He goes on a journey where he is honoured for being a great clown, whilst meeting many fascinating people, lovers, foes and mystical creations. His journey ends with him doing a final performance whilst being whisked off into the clouds by angels. The question is, was it a dream or reality?
Throughout the show we see outstanding Jugglers, Hoop manipulators, Live puppeteers, Aerialists, Pole Artists, Acrobats and Teeterboarders. Every performer was fantastic and left me in awe of their skills. Just like a traditional circus show, I was at the edge of my seat – gasping and cheering as the artists risked it all for their performance. Although I found some of the acts slightly dated, such as juggling, I enjoyed watching new acts like aerialists creating shapes inside of chandeliers.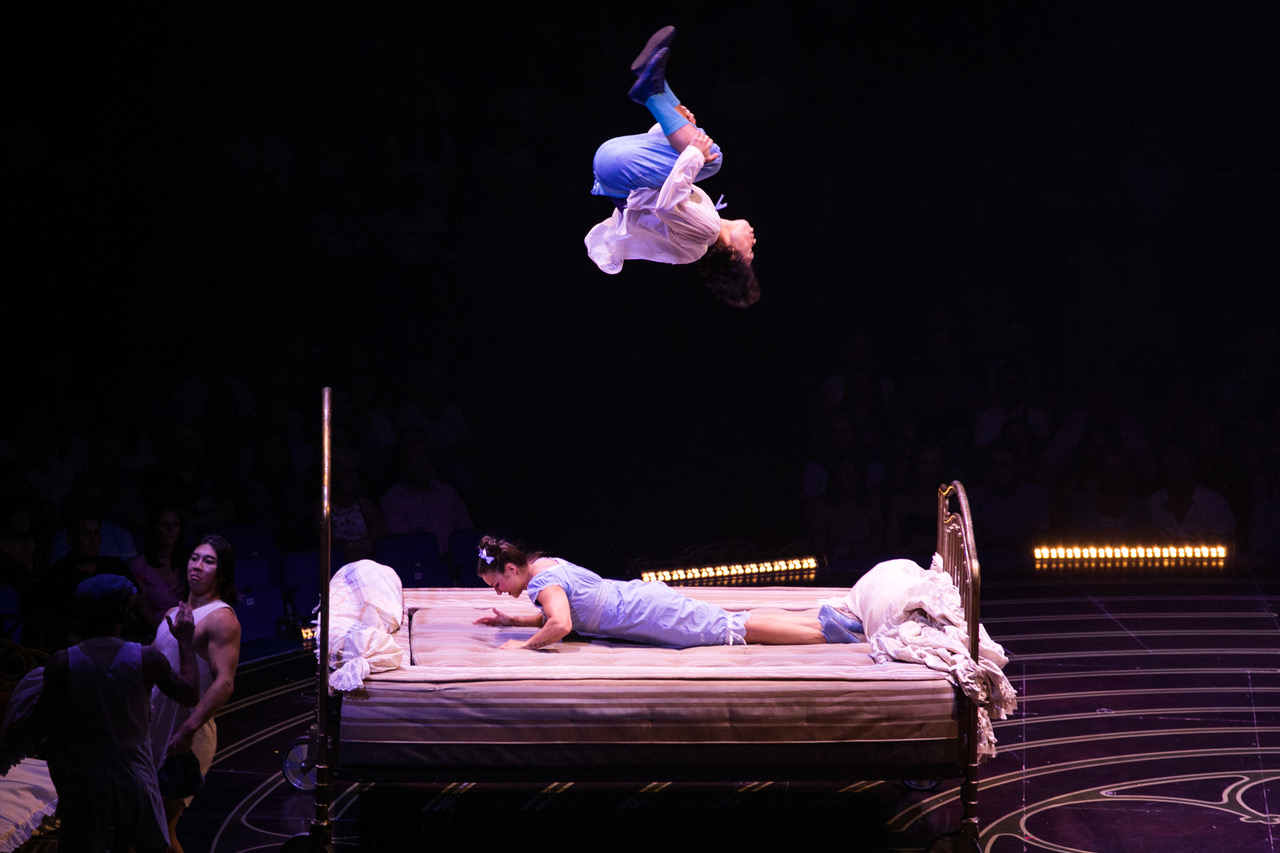 What I loved about this show was the use of flight. From a floating bed to a flying cyclist, it was an exciting watch and created a very magical atmosphere. Flying was a common theme throughout the show, and it amazed me how they were able to create so many amazing special effects with it.  I loved how the performers defied gravity; with artists falling from the sky and swinging in the air. Through the use of swings, ropes and giant helium balloons, the artists literally flew into the audience and left everyone roaring for more.
It's a visual delight.
The acts were extremely impressive. From a spectacular pole dancer who performed shapes whilst on a suspended pole, to a mesmerising aerial duo who prove that gender doesn't define strength as the female performer lifts the man in the air, each act was great and made me feel as though I was a part of the elaborate funeral.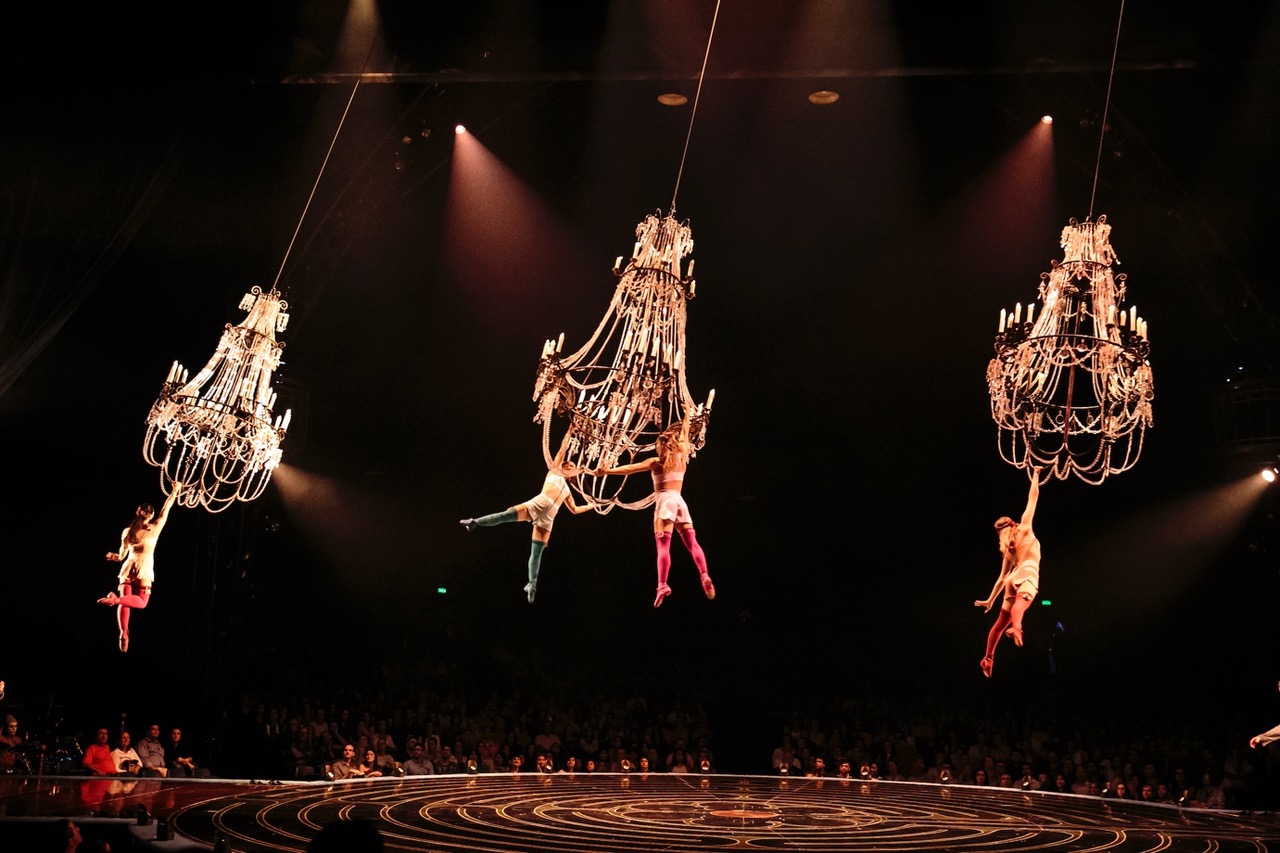 Although I would have liked the storyline to be clearer, I thoroughly enjoyed watching 'Corteo'. The show is perfect for families especially as it is often very interactive for audience members. It is a visual delight and has some of the best artists performing on such an exciting stage.
If you want to see spectacular circus acts that will leave you in awe – this is the show to watch!
NEED TO KNOW: Corteo was at the O2 Arena London from 13 – 17 July 2022 and then continues across the country with shows in Manchester from 5 – 9 October 2022, Glasgow from 12 – 16 October 2022 and Birmingham from 19 – 23 October 2022.