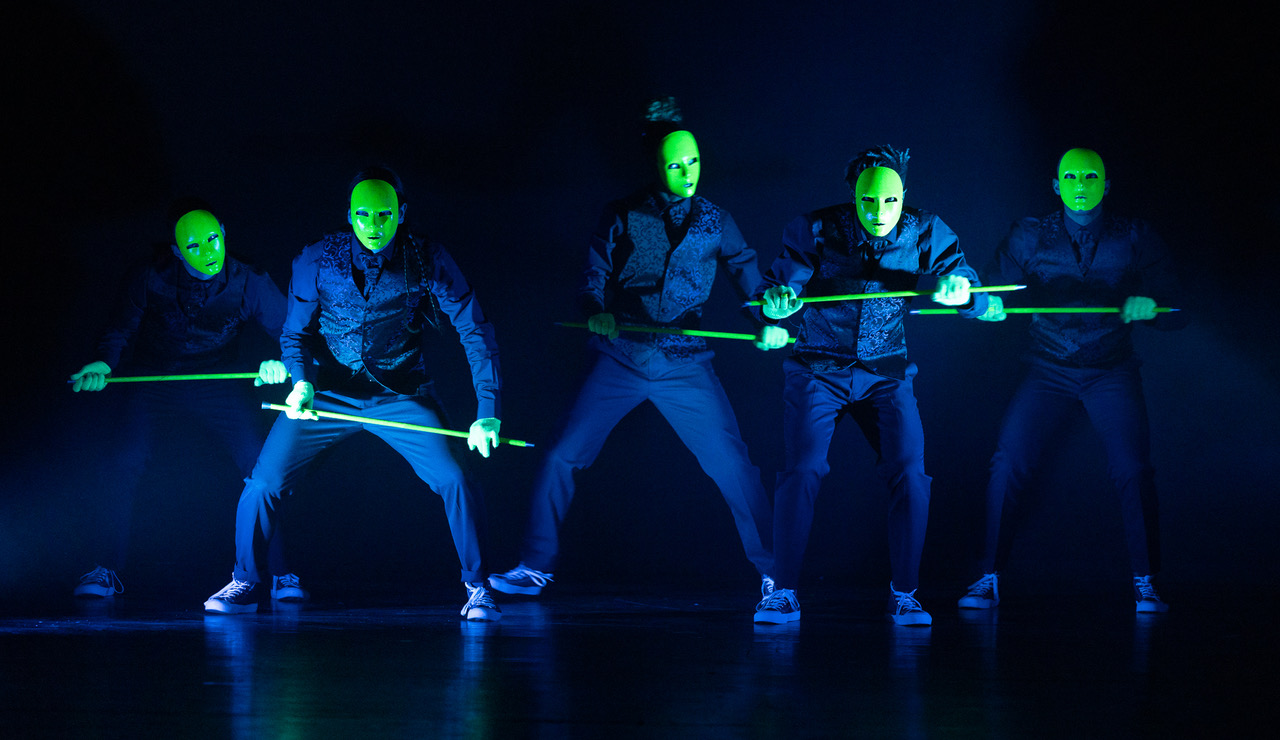 Breakin' Convention's annual festival is a celebration of diversity and innovative talent with hip-hop theatre at its core.
Many dance artists and fans have flocked from all over the world including Senegal, France, Netherlands and Peru to transform Sadler's Wells into a cultural utopia.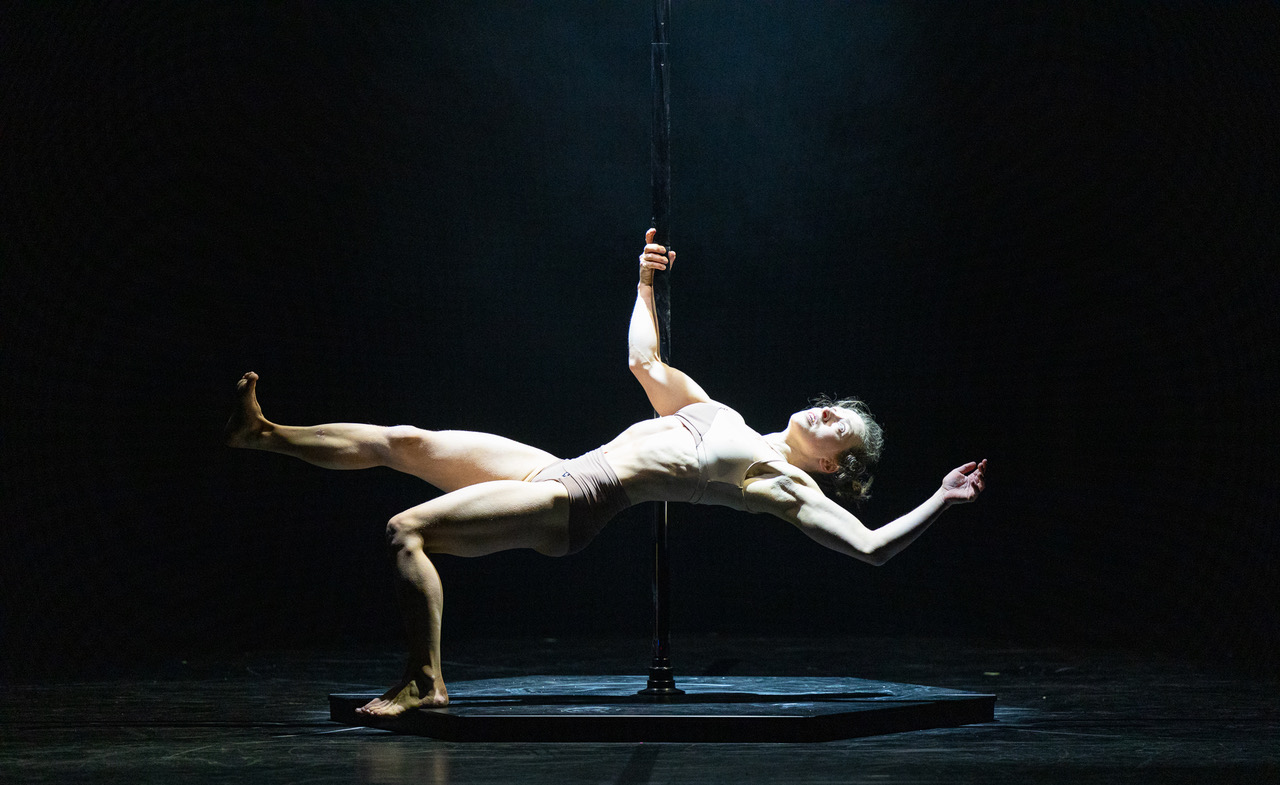 Breakin' Convention has remained steadfast in its goal to form a global family of hip hop packed with history that honours our lineage and ancestors, and most importantly, to bring people together.
Ahead of the main show, I met the legendary Jonzi D who was beaming with pride over the evolving success of the dream he launched 19 years ago. It was then that I came to realise that this convention is actually much bigger than I first believed. I observed young and old, black and white bond over the love of hip hop culture. I saw the buzz in the atmosphere breakdown cultural and generational barriers.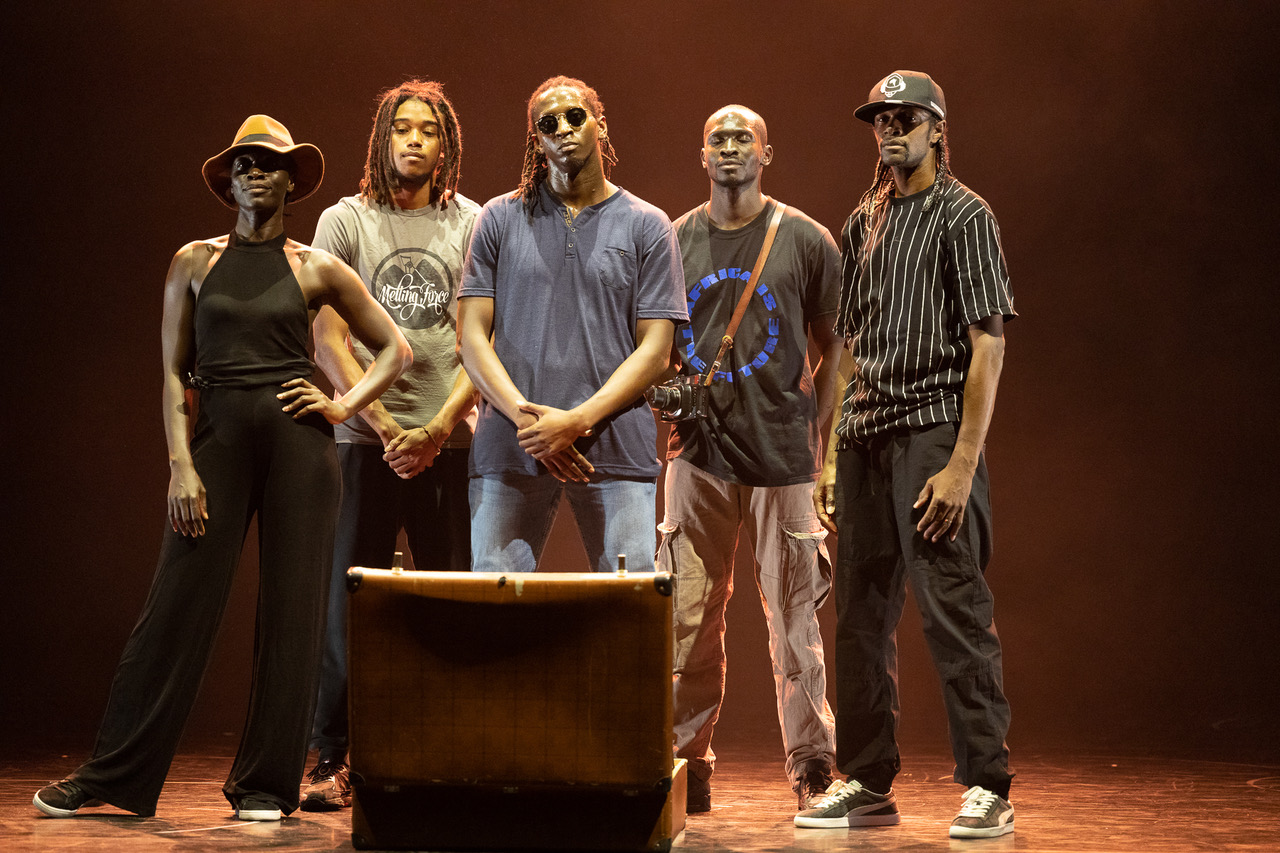 Once Jonzi had blessed the stage with a humorous and topical limerick, Take 1 Dance, from Nottingham, opened the show with an energetic piece, Simplicity, which featured a collage of r&b music from the 90s and 00s.
Hailing from The Netherlands, urban contemporary group Oxygen immediately captured the audience's attention with their striking feminine energy and smart monochrome suits. Unleashing sharp movements, they articulated the mental challenges and voices we frequently battle. This, in particular, evoked some tears and was my personal favourite.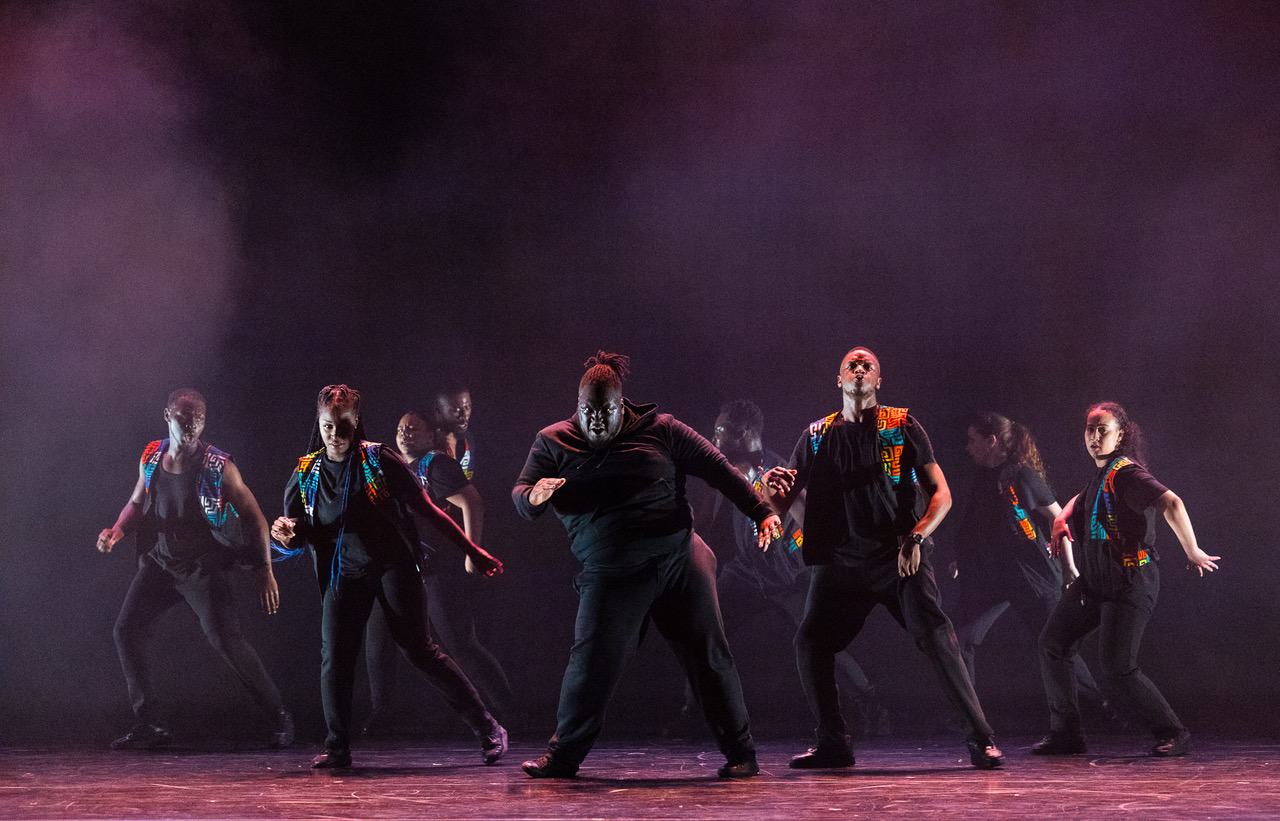 Making their debut appearance at the convention, Peruvian group D1 Dance Company addressed the plights of what has been happening in their country such as water shortage and violence towards women. They incorporated projections, physical theatre and Afro-Peruvian dance (I didn't know this was a thing) to make profound statements like "I'm not thirsty for water, I'm thirsty to be heard" and "I move to change the world". The group's concept of using dance to navigate politics mirrors the original purpose of hip-hop to influence change in society.
By the end of the first act, I had eased into the groove and no longer felt like a newbie. However, there were elements of surprises in store for all. For instance, it'll be the first time that Breakin' Convention would have pole dancing on their programme, and Yvonne Smidt's delivered a daring act of strength and control on the pole which earned her a standing ovation. And while BirdGang Ltd is not strangers to the festival, they returned to the stage with a live magician woven into their act.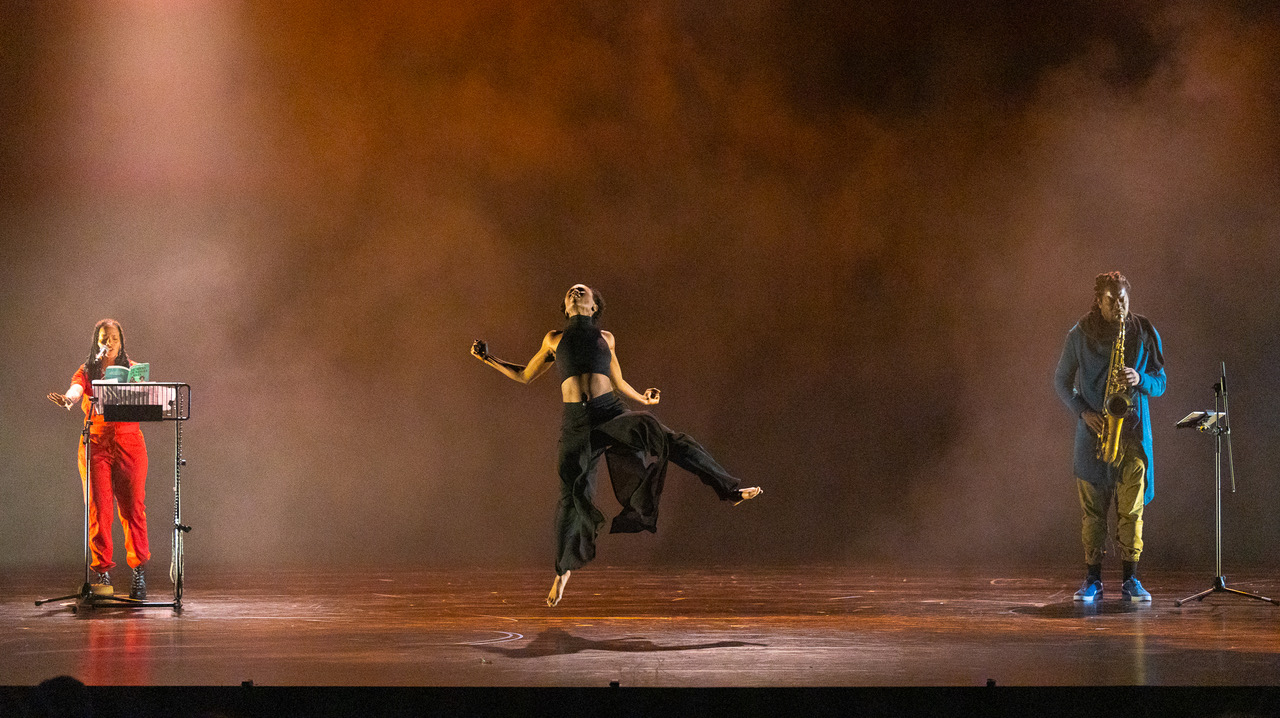 An hour-long interval might have sounded excessive at first, but there were several workshops taking place across three floors, like tagging, beat-boxing as well as a DJ playing 70s 80s and 90s music, to help you form new friendships or reconnect with old ones. The takeover spilt over to the Lilian Baylis Studio (next door to Sadlers Well) where we caught a 30-minute performance titled 'Between Tiny Cities'.
The takeover involved Sadler's Well's staff swapping their usual uniform for the festival's t-shirts, the bar serving Caribbean food, and the interior walls covered in graffiti murals.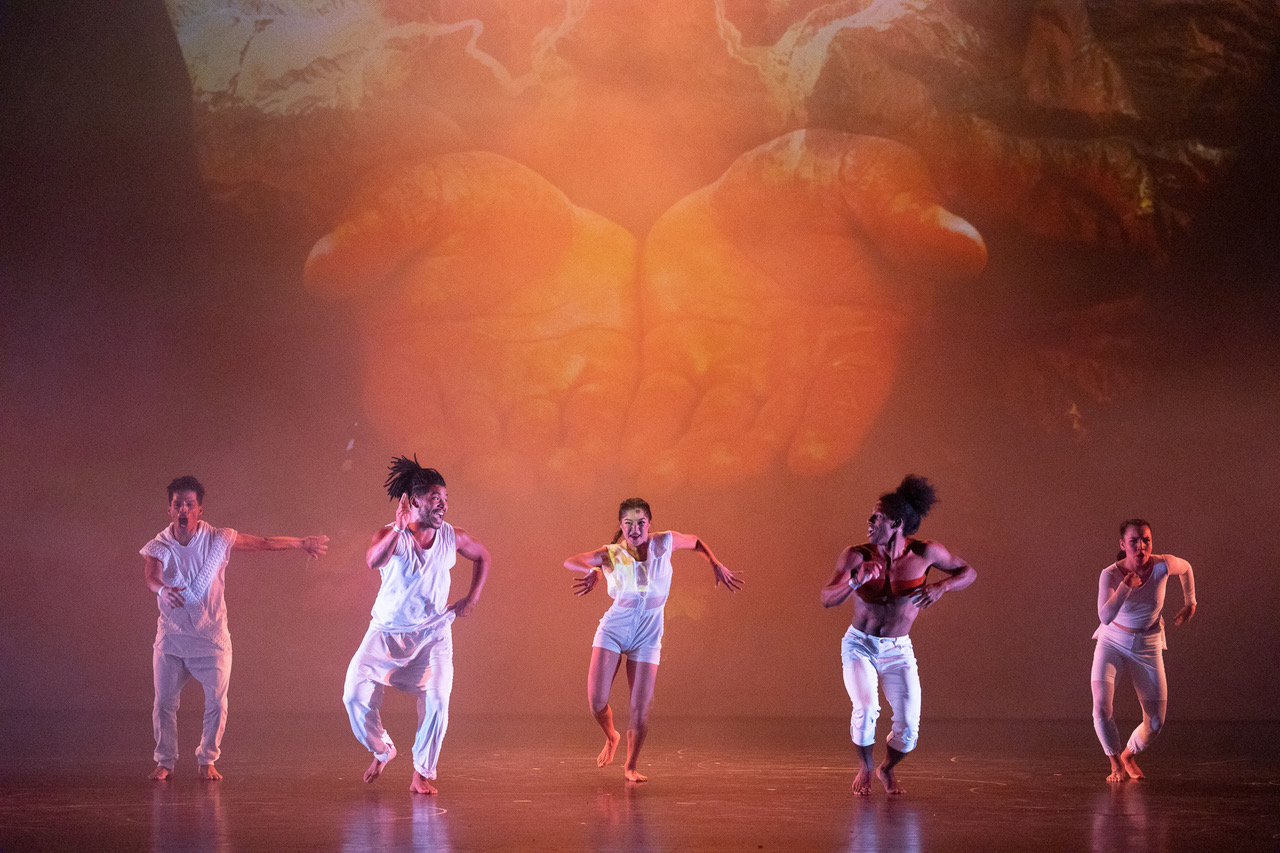 The second half of the show was infused with poetry, and film and showcased more innovative dance groups; notably, HomeBros who closed the show. Poet Jessica Care More's reading of some of her poems accompanied by saxophonist Soweto Kinch and dance piece entitled 'My Body' performed by Axelle 'Ebony' Munezero was passion-filled and explosive.
To summarise, this popular weekend-long event which celebrates its 20th anniversary next year, was simultaneously breathtaking and life-giving. It has remained steadfast in its goal to form a global family of hip hop packed with history that honours our lineage and ancestors, and most importantly, to bring people together.