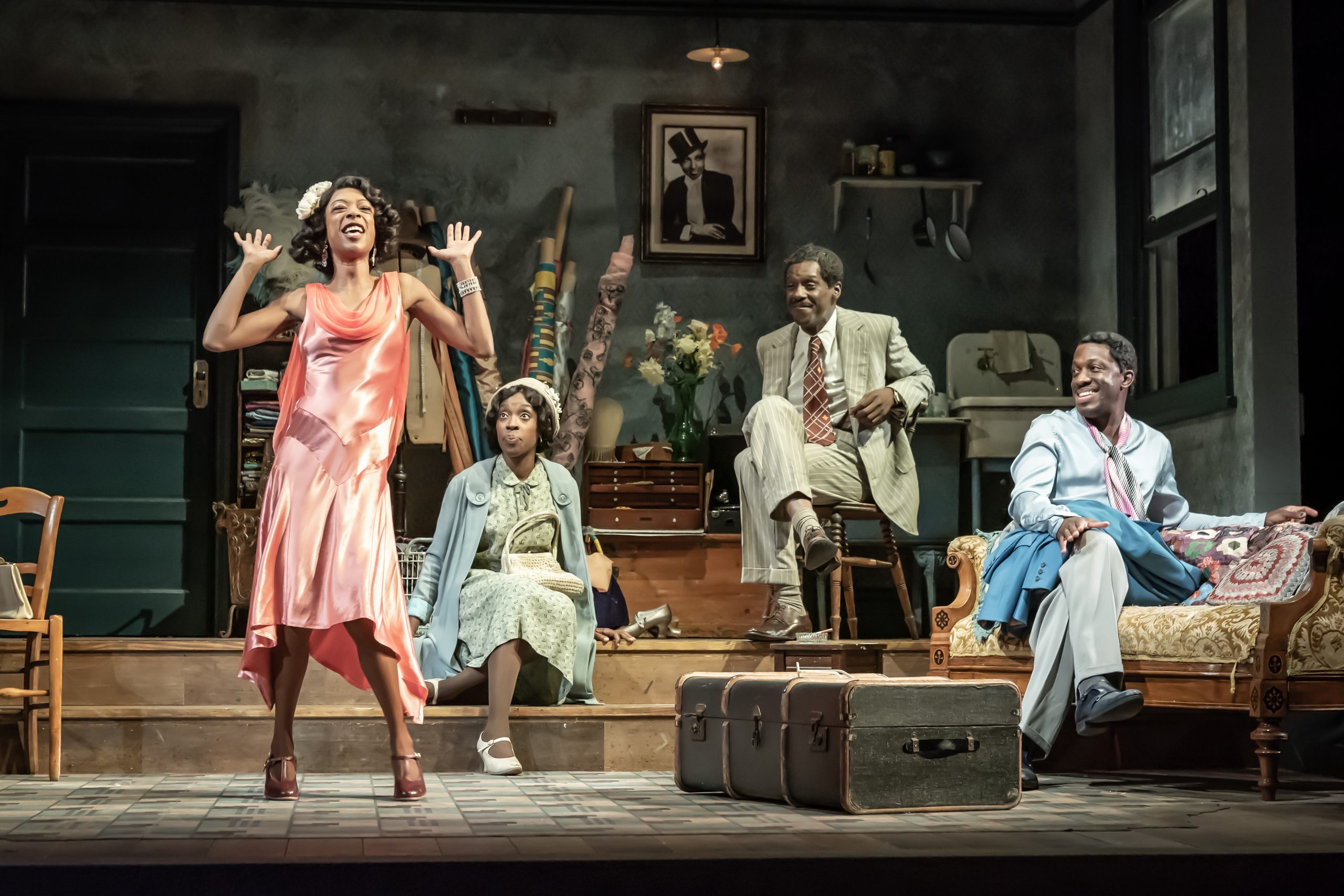 Having recently read Pearl Cleage's 'Blues for an Alabama Sky', I was very excited to see how her words would come to life on the stage, and if the characters would be similar to what I imagined.
'Blues for an Alabama Sky' reminds me of a Shakespearian tragedy, where dreams, love and passion can cause catastrophic outcomes. Set in 1930s Harlem during the great depression, Angel (Samira Wiley) has just lost both her job as a blues singer and the love of her life, on the same night. Heartbroken, she decides to drink her worries away with her best friend and housemate Guy (Giles Terera). On her journey home, she meets Leland (Osy Ikhile), a Southern gentleman from Alabama who changes the life of Angel and others, forever.
As the play unfolds, we learn about the dreams the lead characters are desperate to fulfil. Guy; a seamstress, longs to go to Paris with Angel and make beautiful gowns for Josephine Baker. Delia (Ronkẹ Adékoluẹjo) who lives next to Guy and Angel, longs to find love and make an impact in the world, by setting up a family planning clinic in Harlem so women can have control over their bodies. Leland; a widower from Alabama, is determined to heal his broken heart after losing his wife and unborn baby. Lastly Angel, a showgirl who loves champagne and appears to be self-centred, just wants to be loved and needed. Whilst their dreams come to fruition, it comes at a cost and great tragedy to some.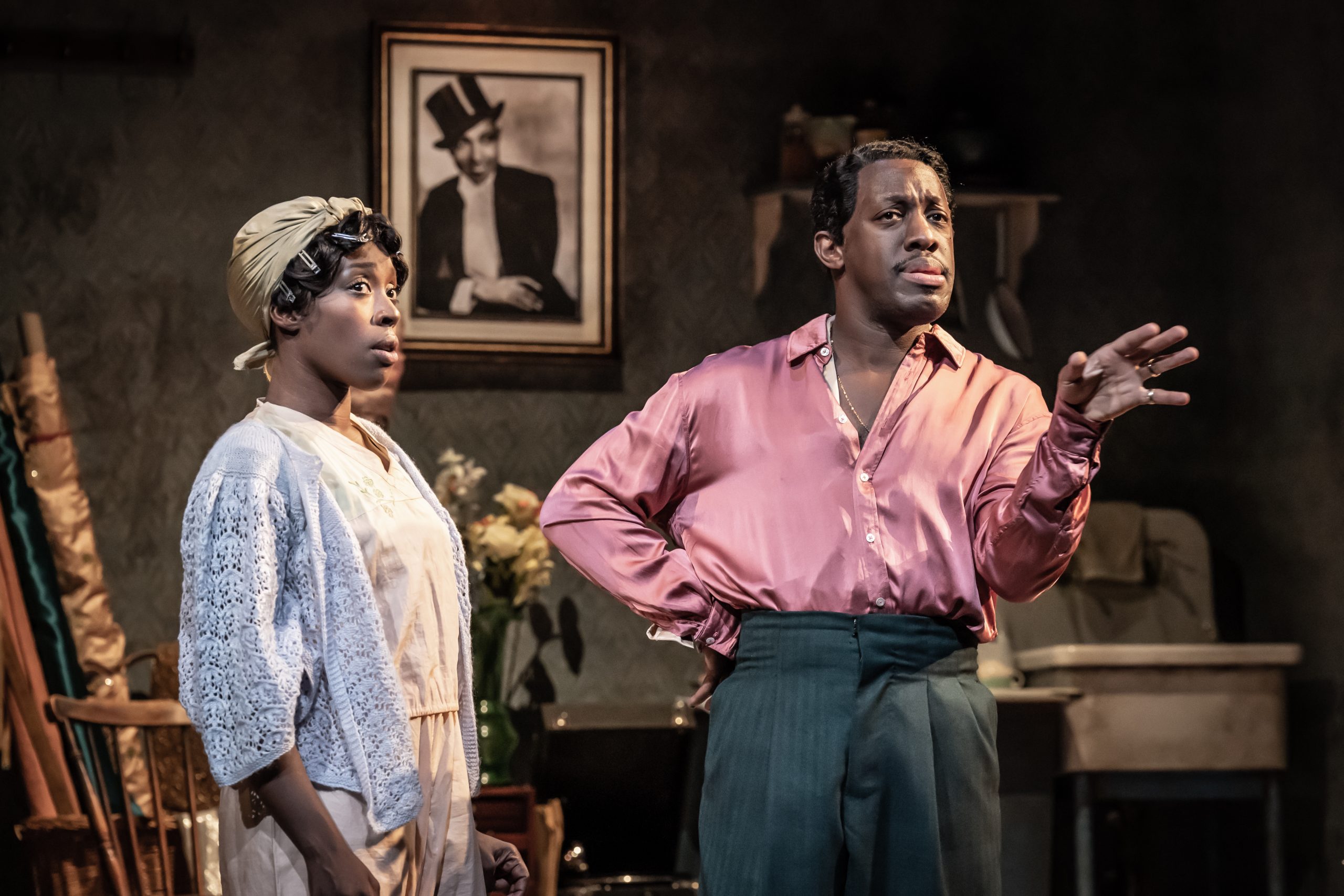 Set in the Lyttelton Theatre at The National, the space was intimate, allowing the audience to feel like part of the story. The set designed by Frankie Bradshaw showcased the inside of a Harlem apartment perfectly and added depth to the stage. Lighting designer Oliver Fenwick kept the lights low creating a moody atmosphere which worked well with the themes of the play.
The entire cast did a great job – I was particularly impressed with Helena Pipe who played Angel as an understudy. As excited as I was to watch Samira Wiley play Angel, Helena stood in for the lead role and kept the audience captivated. Similarly, Osy (who plays Leland) and Giles (who plays Guy) did a great job of making their characters (Leland and Guy respectively) so believable. Although worlds apart, they both shared one thing in common; the love they had for Angel.
I thoroughly enjoyed watching both characters' journeys throughout and felt that both actors did a fantastic job. Sule Rimi (who plays Dr Sam Thomas) and Ronkẹ (who plays Delia), form an unlikely bond and create beautiful chemistry. I thoroughly enjoyed watching their relationship blossom and how they evolve throughout the play.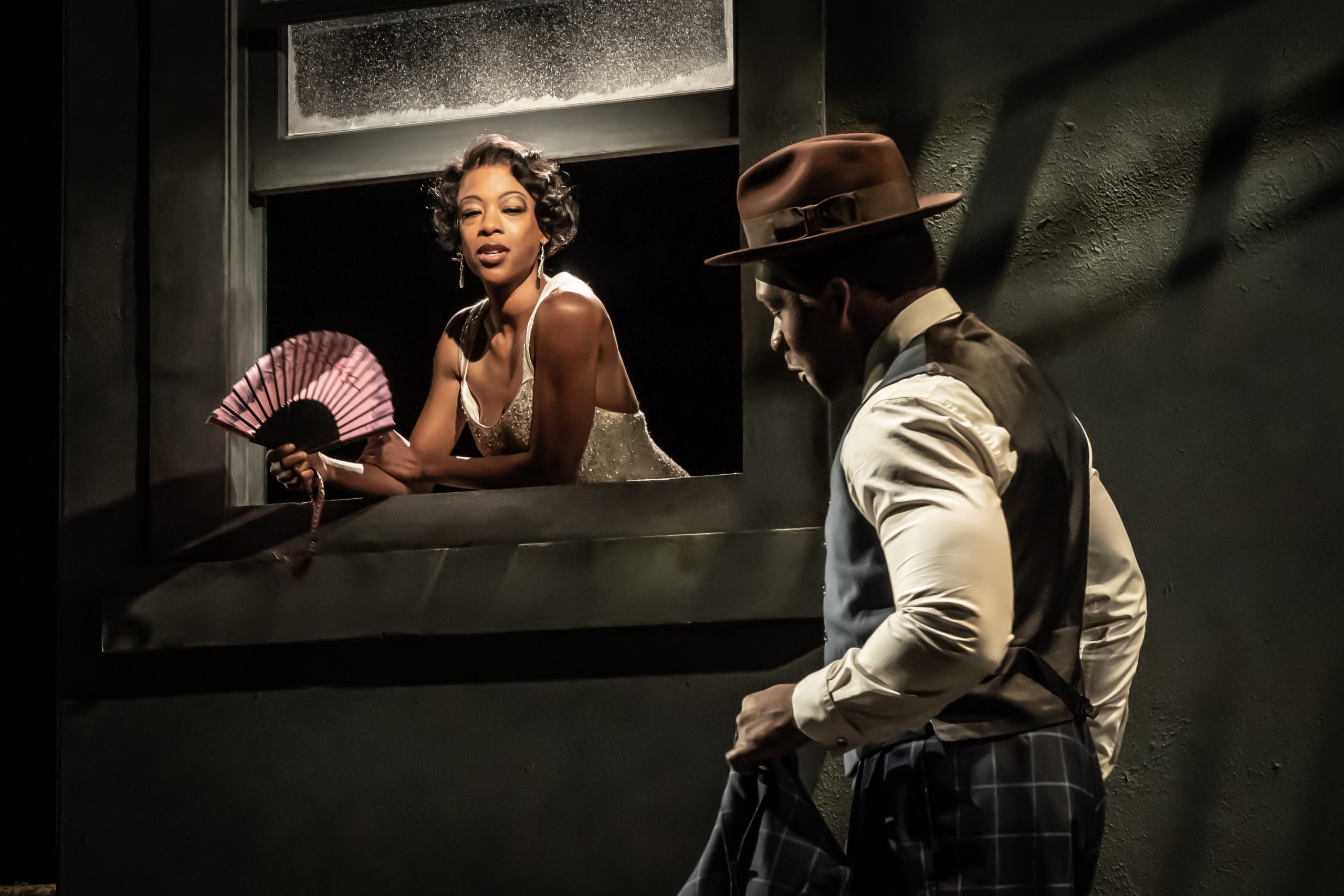 Although I enjoyed the play, I felt the direction was flat and the energy often dipped, making it hard to stay engaged. The first act was slow, however, the second act picks up pace as the energy within the cast becomes more prominent. I particularly loved the unexpected twist at the end – without giving away any spoilers, it will leave you shocked and heartbroken.
'Blues for an Alabama Sky' is an enjoyable play, with deep themes, beautiful dreams, endless passion, and dark emotions. It is an entertaining yet tragic watch that will have you laughing and gasping at the same time.
NEED TO KNOW:
Blues For An Alabama Sky is at the National Theatre until 5 November 2022
|
See listing
|
Get £15 tickets by using the code: DREAMS15 (Valid on all dates apart from the last week of performances)