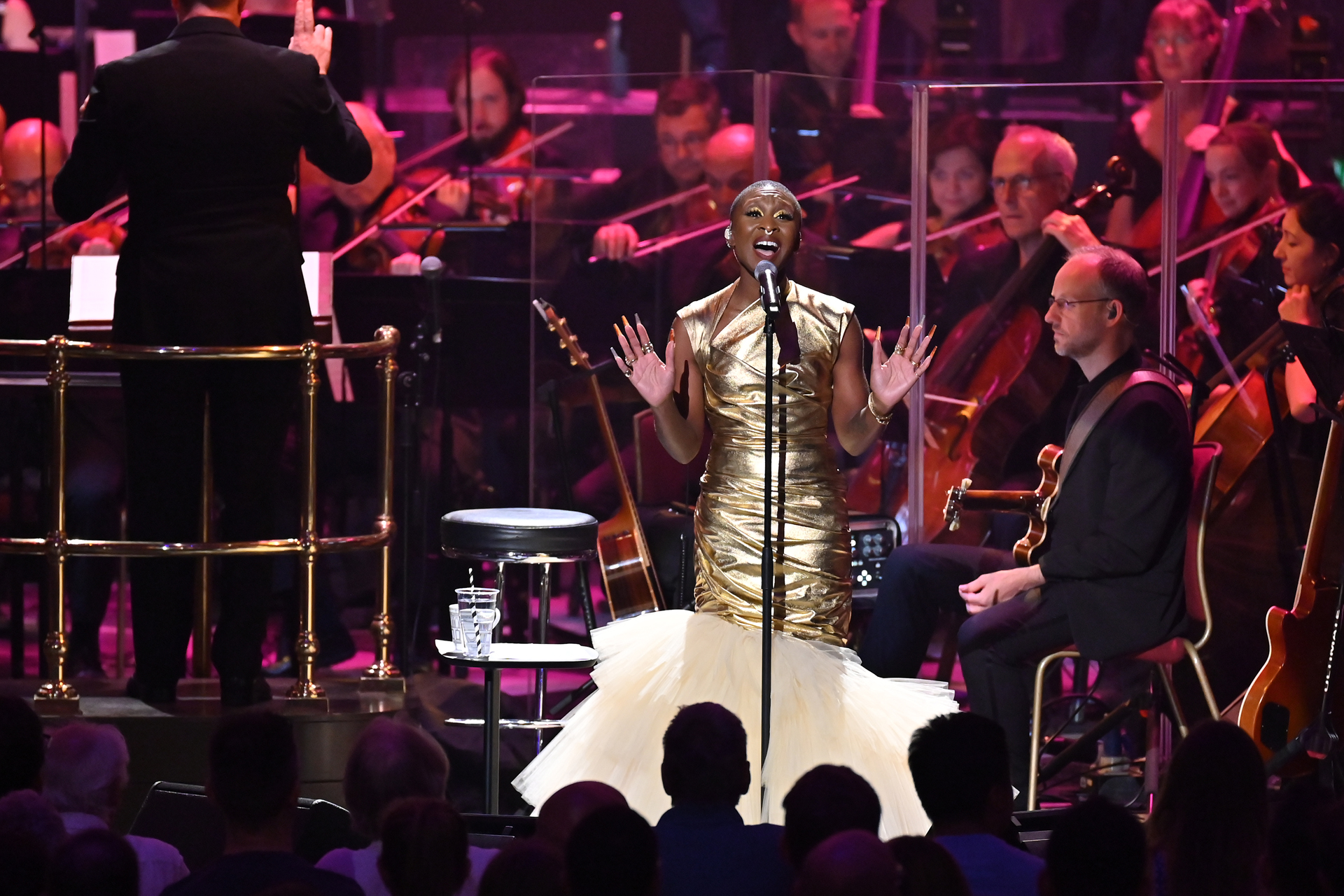 As a lover of all musical genres (except of course country), I've always wanted to go to the BBC Proms. I imagined that the acoustics of a full orchestra would open up my senses like nothing else. So, when I enter the Royal Albert Hall, with its welcoming and delicious interior, I have high expectations.
it's amazing the difference Cynthia Erivo makes to my usual judgement
I've been at this venue before, but this time it has a different layout, and I'm in stall M which has comfortable swivel chairs. On this sticky Sunday evening the space feels like being inside a tremendous and well-ventilated 5-tier cake; topped with gigantic floating Mentos mints.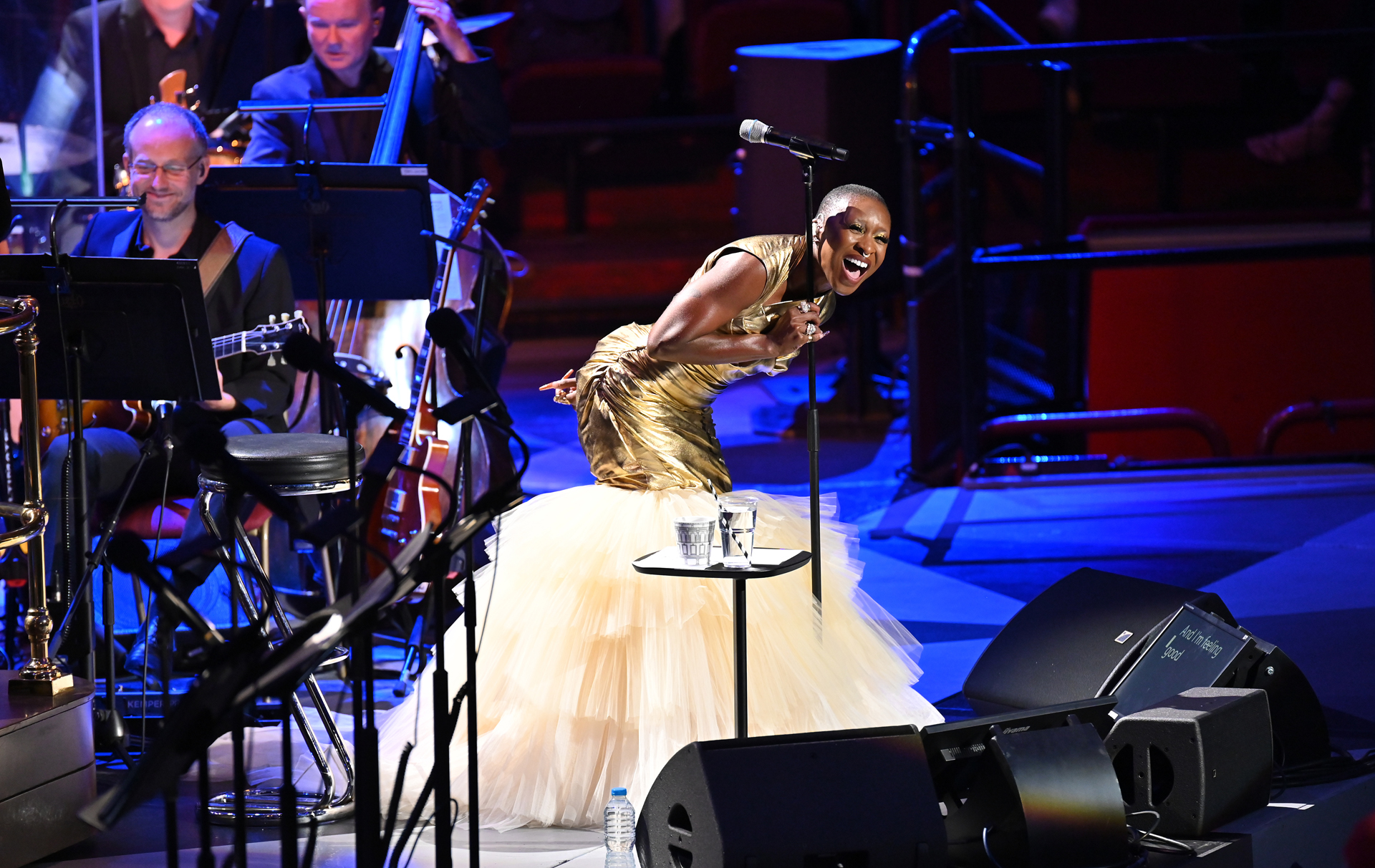 Continuing with this aesthetic, the creative phenomenon that is Cynthia Erivo enters stage left, in a fabulous dress that looks like extravagant gold leaf wrapping with a sort of foamy base. Her dress and melanin-popping presence light up the stage before she even says anything, and, backed by the BBC Concert Orchestra, she opens with Barbra Streisand's sure-fire crowd-pleaser Don't Rain on my Parade.
Erivo explains to the packed audience that tonight is all about her singing her favourite songs, and paying homage to the legendary and mostly female voices that have influenced her. She is so down-to-earth and likeable that it's easy to forget how globally successful she is. She's a London-born, Tony, Grammy and Emmy-winning actress, singer-songwriter and producer, but she comes across as a grounded and authentic person, not least because of the emotion that she so easily carries throughout each performance.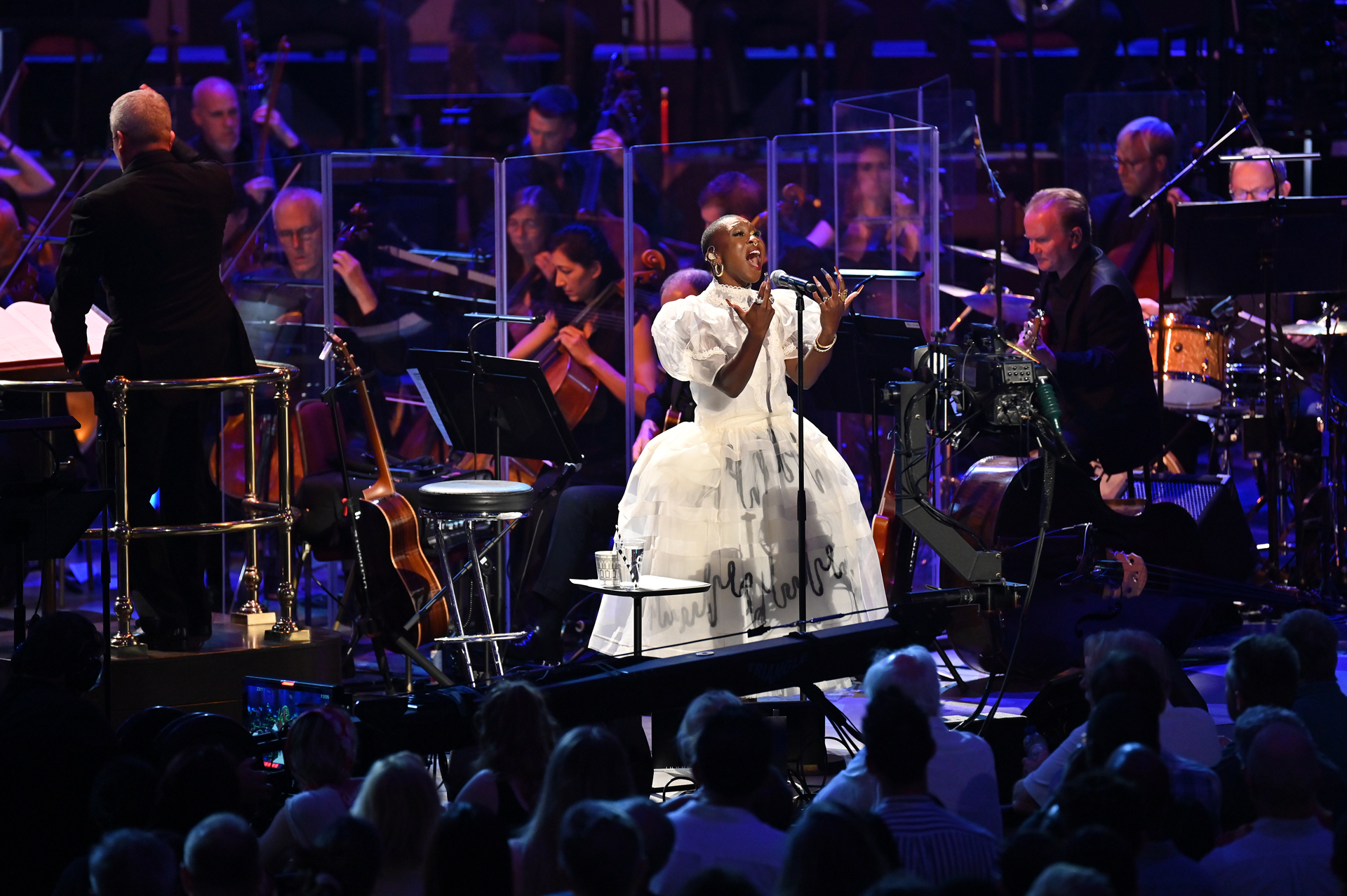 I find myself grinning all the way through Nina Simone's Feeling Good, and fully crying tears as Erivo performs her own intimate and heartbreaking song You're Not Here. The backing vocals from Andrea Grant, Phebe Edwards, Sumudu Jayatilaka and Nick Shirm allow Erivo's powerful range to bloom.
In terms of the orchestra, this is exactly what the Royal Albert Hall was made for. I see the percussion section at the back with a few instruments I don't know the name of, and the hypnotic dance of the string section's bows, expertly conducted by Edwin Outwater. There are a few songs I feel don't need the entire orchestra, where I think the song might benefit from just Erivo's voice and raw emotion with a little acoustic accompaniment. And, I have to say some of the arrangements seem a little off, but perhaps that's just my taste.
It's all brought back though with an outfit change after the interval (a meringue!) and Erivo's rendition of Ain't No Way – an Aretha Franklin song written by her sister Carolyn Franklin. I feel the words even though I don't quite know them. This for me is the best vocal performance and orchestral arrangement of the night.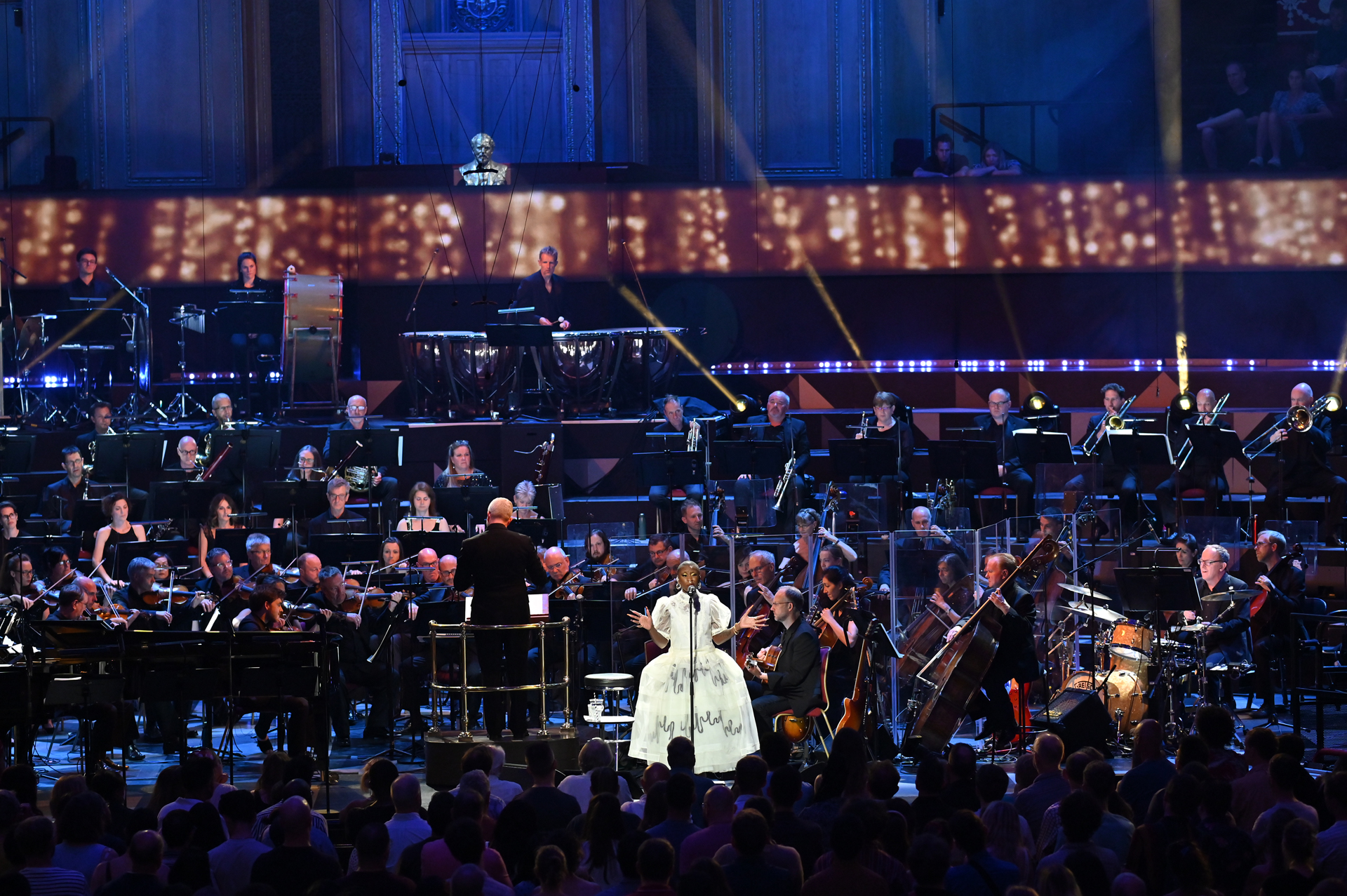 There is a subtle narrative in the stage lighting, so although it is difficult to see Eviro's facial expressions from where I am seated, the light strip at the back of the stage conveys different colours and textures with every song. From dots and stripes to twinkling stars, golden champagne bubbles and swirling water-like ripples.
Orchestral/jazz isn't really my taste of music for a gig – it's generally the kind of music I want in the background whilst sipping a dram of whisky or on a restaurant date. But it's amazing the difference Cynthia Erivo makes to my usual judgement. This is someone who loves to sing and wants to share the feeling that gives her to the world. Inspiring stuff.