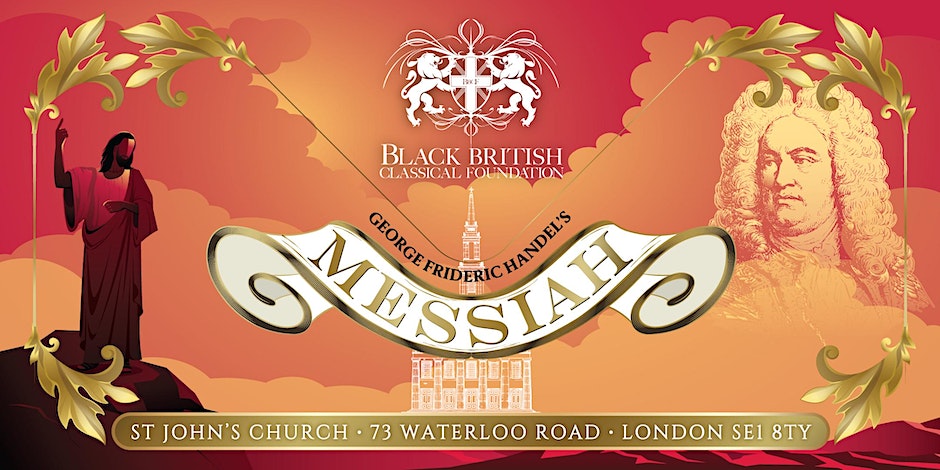 November 28th, we are inviting you to what possibly could be your very first event of the 2023 Christmas Season. As December gets full of requests for your time, we thought it would be wise to bring forward our Christmas celebrations. What better way than The Messiah, with a mass choir and orchestra, in the beautifully refurbished surroundings of St. John's Waterloo to kick off the festive season?
During the interval, black cake, sorrel and rum punch will be served, all included in the ticket price of £25. A Christmas present from the BBCF!
Black British Classical Foundation exists to address classical music's under-representation of people from ethnic minority backgrounds. Bringing these wonderful singers together from throughout the Commonwealth helps us all to understand the challenges artists from different backgrounds face. We are all learning from each other the best ways to diversify the classical music workforce.
We're determined to inspire people to show them a road map that others have travelled before, so they too can say yes, it's tough, but I will begin – or continue – my own journey to become an opera singer, a classical musician or a keen supporter of the wonderful art form. The commitment of all our supporters to our singers represents an ongoing, vital investment in the future of opera and a desire to broaden access. For all who have financially supported the BBCF, thank you for your support and partnerships showing innovation and dedication to artists and audiences as they inspire us all to reach for the stars.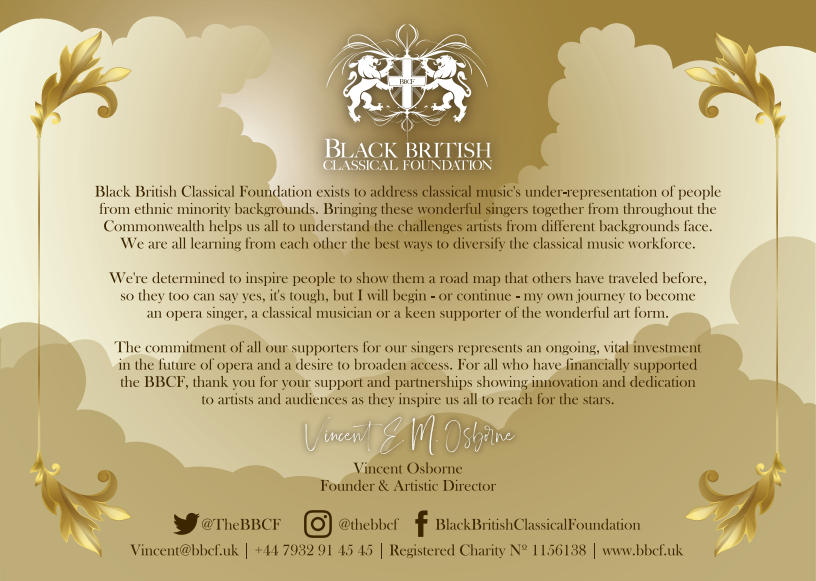 NEED TO KNOW:
Messiah is at St John's Church, Waterloo Road London SE1 8TY on Tuesday 28 November 2023, 7pm | Find out more about the Black British Classical Foundation
BBCF