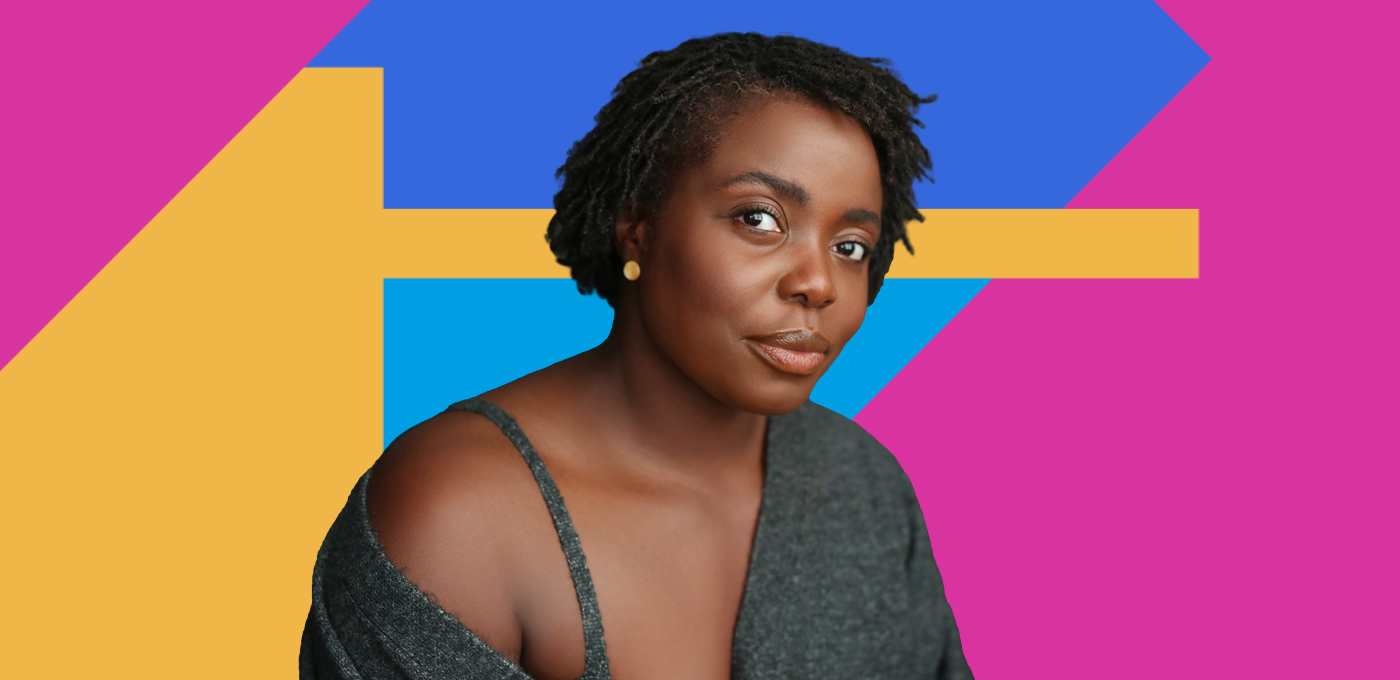 Spend an evening in the company of the extraordinary writer, presenter, actor and tour de force that is Kelechi Okafor. The host of the popular 'Say Your Mind' podcast is coming to the Barbican for one night only to celebrate the publication of her new book, Edge of Here, and is inviting you to join her for the ride.
In conversation, Kelechi will reveal her collection of speculative fiction stories, exploring contemporary womanhood, love, race and modern culture. She'll discuss why she wanted to write about the fleeting otherworldliness of our everyday lives, combining modern-day life with concepts both ancient and futuristic. From a Black nurse dealing with a white woman whose voluntarily installed 'Ally-Chip' (which allows her to feel the emotions of a chosen donor) is malfunctioning, to the Yoruba-influenced tale of a renowned mental health expert who holds a mysterious secret, to a woman who uses a VR-like headset to explore an alternate love-life with the man she bumps into at her son's school gates, these are stories both unique and timely in terms of their explorations of our society—past, present and future. 
With the opportunity to ask your own state-of-the-nation questions, this promises to be an evening full of Kelechi's inimitable style and humour. You'll leave with answers, more questions, and a new outlook on the world. Do not miss it!
---
NEED TO KNOW:
An Evening with Kelechi Okafor takes place on Tuesday 12 Sep 2023, 7.30pm at the Barbican
Offer is valid until, noon 8 Sep 2023
Maximum 2x tickets per transaction