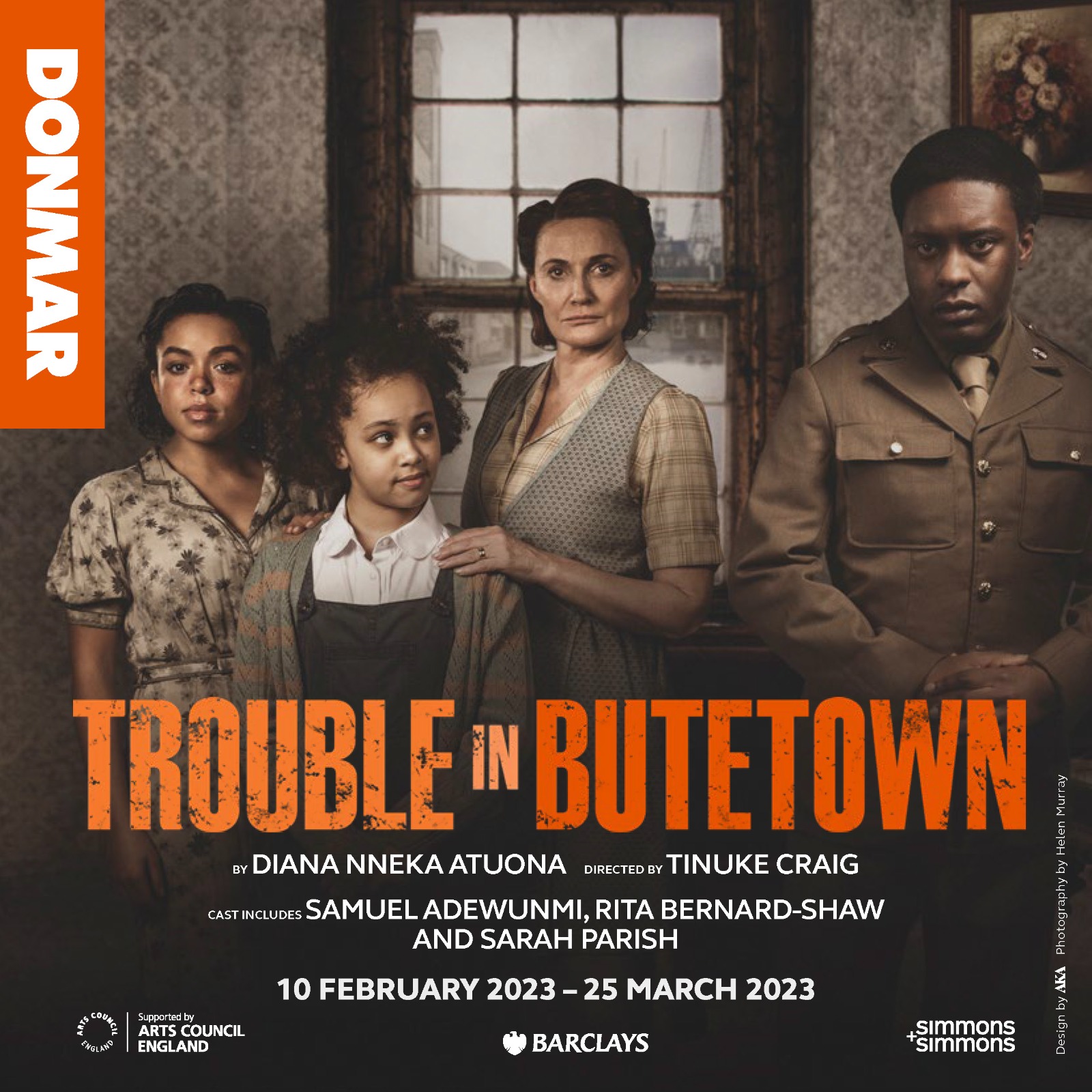 "First thing I need you to do is to keep my secret. Can't let nobody know I'm here and I mean nobody"
In her illegal boarding house in Butetown, Cardiff, Gwyneth Mbanefo (Sarah Parish Bancroft) toils tirelessly to keep afloat. It was a port town during the war; home to souls from every corner of the globe. When Nate (BIFA winner Samuel Adewunmi), an African American GI, escapes his barracks and discovers this new world without segregation, can he find a safe harbour in Tiger Bay? And with danger on every corner, who can he trust?
Trouble in Butetown is a world premiere by the award-winning playwright Diana Nneka Atuona (Liberian Girl), directed by Tinuke Craig (Jitney, Old Vic).
NEED TO KNOW: Trouble in Butetown is at the Donmar Warehouse from 10 Feb – 25 Mar 2023 | More info https://blacksheepcircle.com