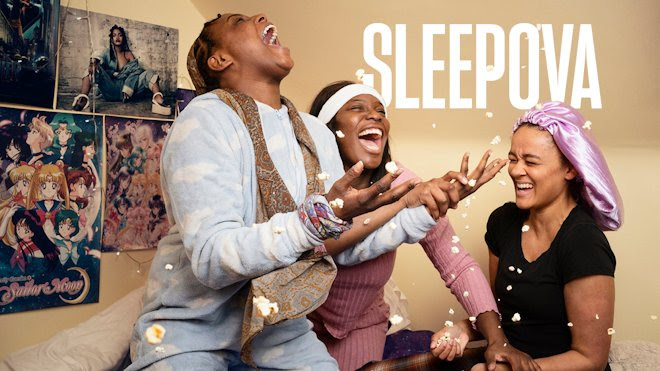 'We don't get to choose when we become women, y'know?' 
Join Rey, Elle, Shan and Funmi. Armed with sugary snacks, school gossip, and secret questions they can only ask each other, their sleepovas are pretty much a sacred space for them As each year tugs them further into adulthood and life doesn't pan out quite as they imagined, they struggle to hold on to a friendship that they swore would last a lifetime.
Sleepova is an ode to black women, their boundless spirits, and wild dreams. A new Bush Theatre commission from Matilda Feyiṣayọ Ibini
(Little Miss Burden).
NEED TO KNOW: Sleepovo is at the Bush Theatre from 24 February to 8 April 2023