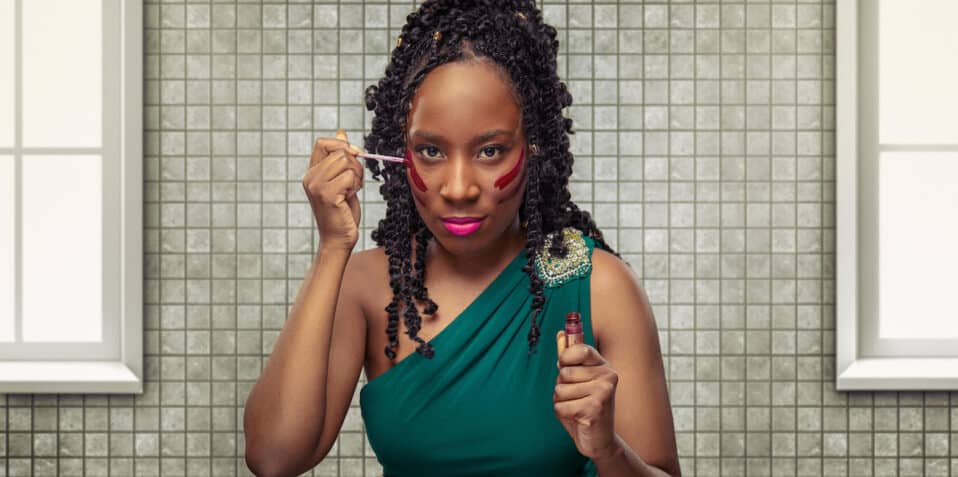 Purple Moon Drama is touring London with its 'wildly relatable' debut play,
The Wedding Speech
, by Cheryl May Coward-Walker. This new comedy about co-dependency explores a toxic bond between a glamourous and critical mother and her long-suffering daughter.
Rosemary is about to do a speech at her mother's wedding. She's not quite sure how to hit the right note as the relationship between Rosemary and her mother has been… less- than- rosy. As she revs up for her big moment on her mother's Big Day, we realise maybe the apple hasn't fallen very far from the tree. The play looks at the origins of poor self-esteem and the insidious effects of emotional abuse.
Written by: Cheryl May Coward-Walker @CherylNdione
Directed by: Simone Watson-Brown @Sim1watson
Performed by: Princess Donnough @PrincessActs
Produced by: Holly McComish @Holly__McComish
Publicity Design: The Other Richard & Hall Creative
Set Design: Paula Chitty @Irrationalandme
Sound Design: Wil Pritchard @WPritchardMusic
Stage Managers: Lauren Wedgeworth & Meghan Bartual-Smyth
London Tour 2023 dates
NEED TO KNOW: Each performance is 70 mins with no interval