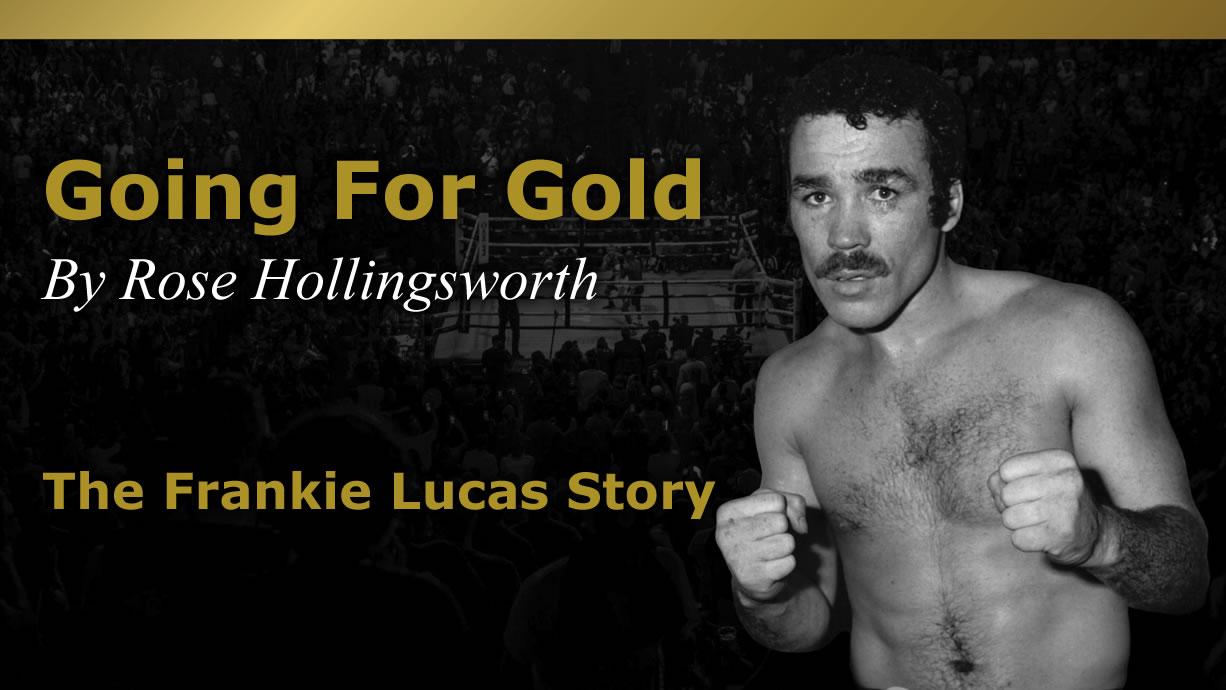 Going For Gold charts the story of Frankie Lucas, a Middleweight boxer and Gold Medal winner.
Set in London in the 1970s, we follow Frankie as he tries to navigate the politics of boxing, his dreams and ambitions and the needs of his family.
We meet the people that steer Frankie's path and those that live in his heart. And we learn when everything around him fails, who and what he hangs onto.
When Frankie, aged 17, wins the National ABA middleweight title in 1972 and again in 1973 he assumes he will represent England at the Commonwealth Games.
But Team GB have no place for him and if he wants to compete he'll have to do it for the island of his birth – Saint Vincent. So that's what he does. The trouble is he is the ONLY member of the St Vincent team.
Undeterred he goes and wins Gold anyway, smiling as Team GB is one gold medal short of winning the Games. Frankie returns to the UK in his prime and is full of fire, ready to become a champion and provide for his son. At 21 he turns pro, taken on by the legendary trainer of champions George Francis, but at 26 Frankie exits alone, sectioned and in an ambulance.
In and out of hospitals he disappears out of public sight, presumed dead. But like all the greats, he resurfaces to reclaim his family: his son, his grandchildren and his great-grandchildren and to find peace before he departs.
Frankie's story explores who we are and what we are willing to fight for.
As it asks us to consider the meaning of success, legacy, belonging and home and what we leave behind.
RIP Frankie Lucas, 15th August 1953 – 8th April 2023
Cast:
Frankie Lucas – Jazz Lintott
Gene – Marissa Joseph
Ken – Cyril Blake
George – Frankie Wilson
Michael – Daniel Francis-Swaby
Directed by Betsy Robertson and Seb Senior
Written by Rose Hollingsworth
Producers: Jazz Lintott, Lisa Lintott and Frank Skully
A Come for Gold Ltd Production
NEED TO KNOW: Going For Gold is playing at Chelsea Theatre from 5 to 8 June 2023