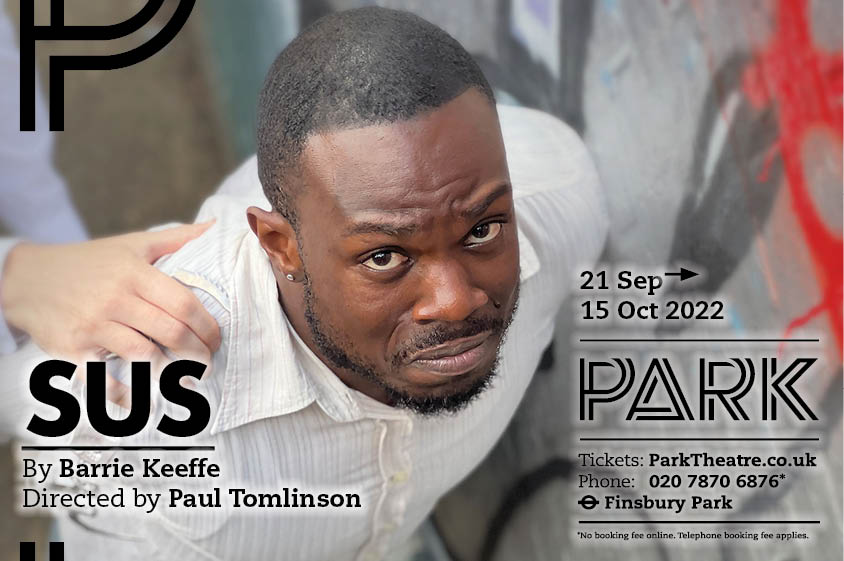 "SUS is a scream of rage, as relevant now as it was when it was written in 1979."
★★★★ Everything Theatre
"The actors are all impeccable …This is blunt, angry writing."
★★★★ The Stage
"SUS remains a powerful indictment of those in whom we trust to protect us."
Reviews Hub
Set on the election night of Margaret Thatcher's 1979 landslide victory, Delroy, a young black father is brought into an East London Police Station on what he thinks is SUS – suspect under suspicion – the law now commonly known as Stop and Search.
Unbeknownst to him, Karn and Wilby, two white male police detectives, are tasked with withdrawing a confession from him for an unspeakable crime and going about it in the most brutal of ways.
Keeffe's timeless play will have you questioning innocence and guilt, the nature of power and the intent of those who wield it; forty years on you'll be left asking: has anything really changed?
See listing for more information
Sus by Barrie Keeffe 21 Sept – 15 Oct 2022 • Afridiziak Theatre News 
NEED TO KNOW: To claim this Afridiziak reader Offer; use promo code 'SUS15' for 15% off full-price tickets – starting from £12.