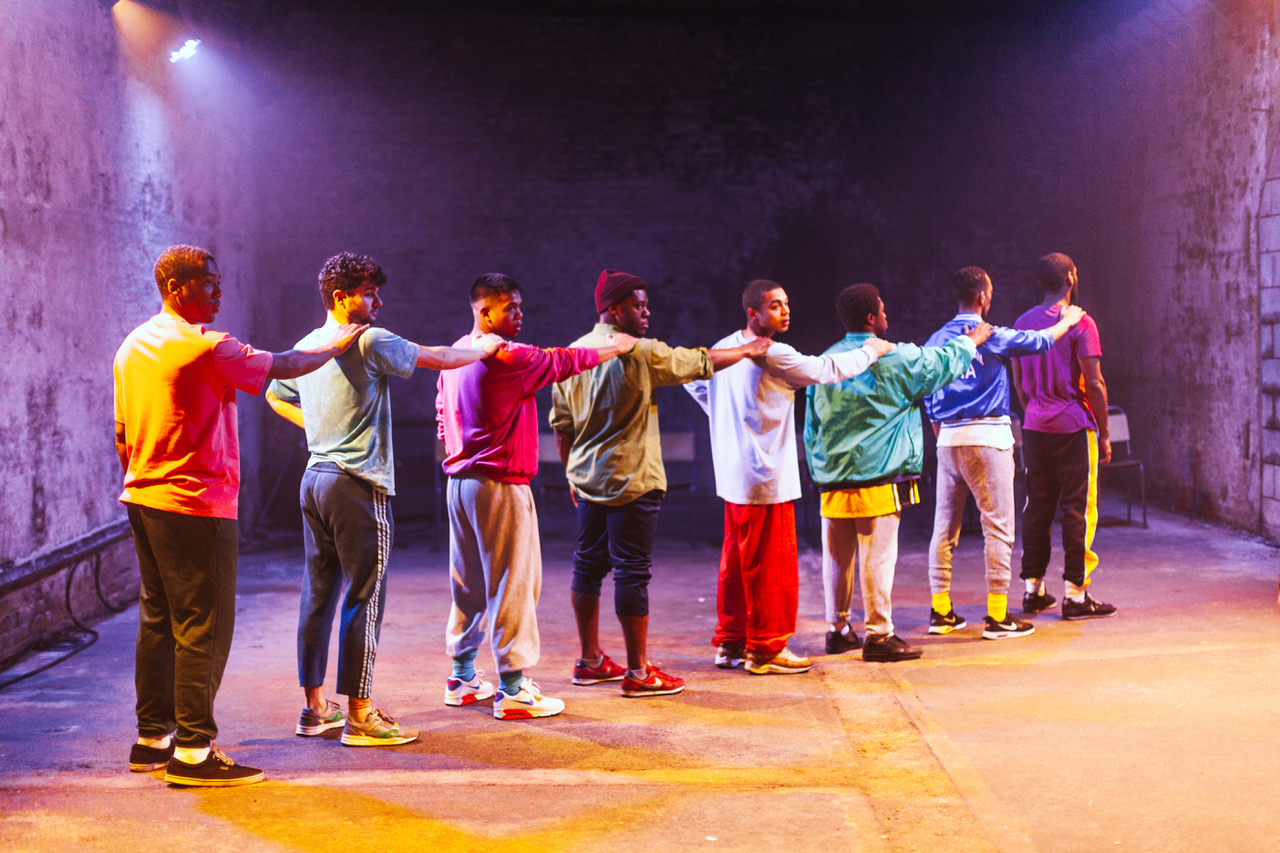 "Disarmingly charming. The stage is awash not with testosterone but something more unexpected: Love" 
Lyn Gardner, StageDoor
★★★★★
"Essential viewing for every boy"
Theatre Weekly
Bursting with physical energy, tender reflection and playful improvisation, this award-winning show returns to London by popular demand. Laugh, celebrate and listen as these boys dive headfirst into their experiences of being young men of colour.
Weaving slick choreography and dialogue with a soundtrack of contemporary beats, this award-winning show celebrates male tenderness, silliness, vulnerability and community. Joyful, electric, unscripted and occasionally raw but always tender. BOYS was created by this 10-strong company to unravel preconceptions and uncover the endless possibilities of masculinity.
The PappyShow is an ensemble theatre company that creates space for people to dance, play and celebrate their authentic voices. BOYS was the winner of the Origins Outstanding New Work Award at the VAULT Festival.
"One of the highlights of my theatre year"
Roy Williams
"Blown away by the sheer electricity of The PappyShow's BOYS" 
Frantic Assembly
★★★★★
My Theatre Mates
★★★★★
The Spy in the Stalls
NEED TO KNOW: The PappyShow: BOYS is at the Barbican Theatre Silk Street Theatre) 12-23 Apr 2022