After abusing Titania's trust, Oberon is refused access to his daughter, Asia. His best friend, Puck, tries to cheer him up and when a new drug hits the street, he sees this as the perfect opportunity. But this isn't any old drug, this is MSND, once taken, it is believed you inherit special powers, including the ability to speak Shakespeare.
Oberon is convinced that with the help of this drug, he can get to Asia, but unbeknown to him, Titania also stumbles upon MSND, so has powers of her own! The temptation of the drug lures them to the playground, where they take on the role of King and Queen of the fairies. Or maybe they are just high?
The timeless quality of Shakespearean dialogue reaches new heights in MSND. Interwoven into the original narrative are themes around identity, relationships, and substance abuse. The company combines A Midsummer Night's Dream's mystical narrative with a contemporary spin.
Directed by Darren Raymond

"MSND will be a unique theatrical event, kicking with the life of Shakespeare's original divine comedy and the infectious wit and warmth and honesty of the African Diaspora. You will not be disappointed. In my experience, these productions are always a revelation, a revelation about Shakespeare and a revelation about the young people of London. Don't miss it." – Mark Rylance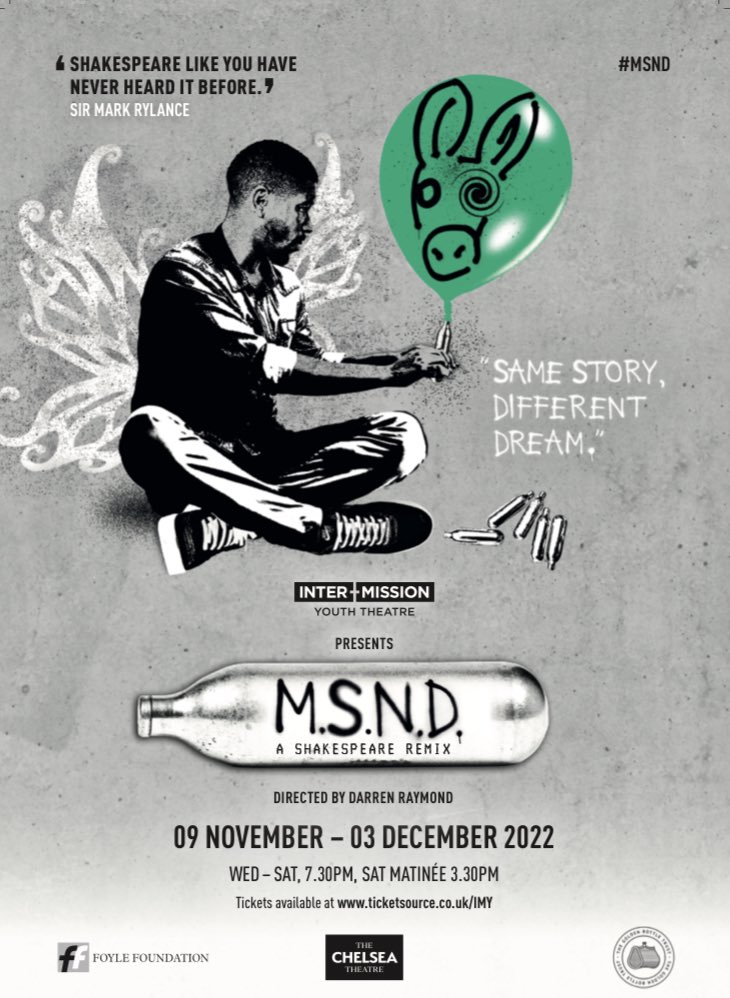 NEED TO KNOW: MSND is at the Chelsea Theatre, London SW10 from 9 Nov – 3 Dec 2022, 7.30pm