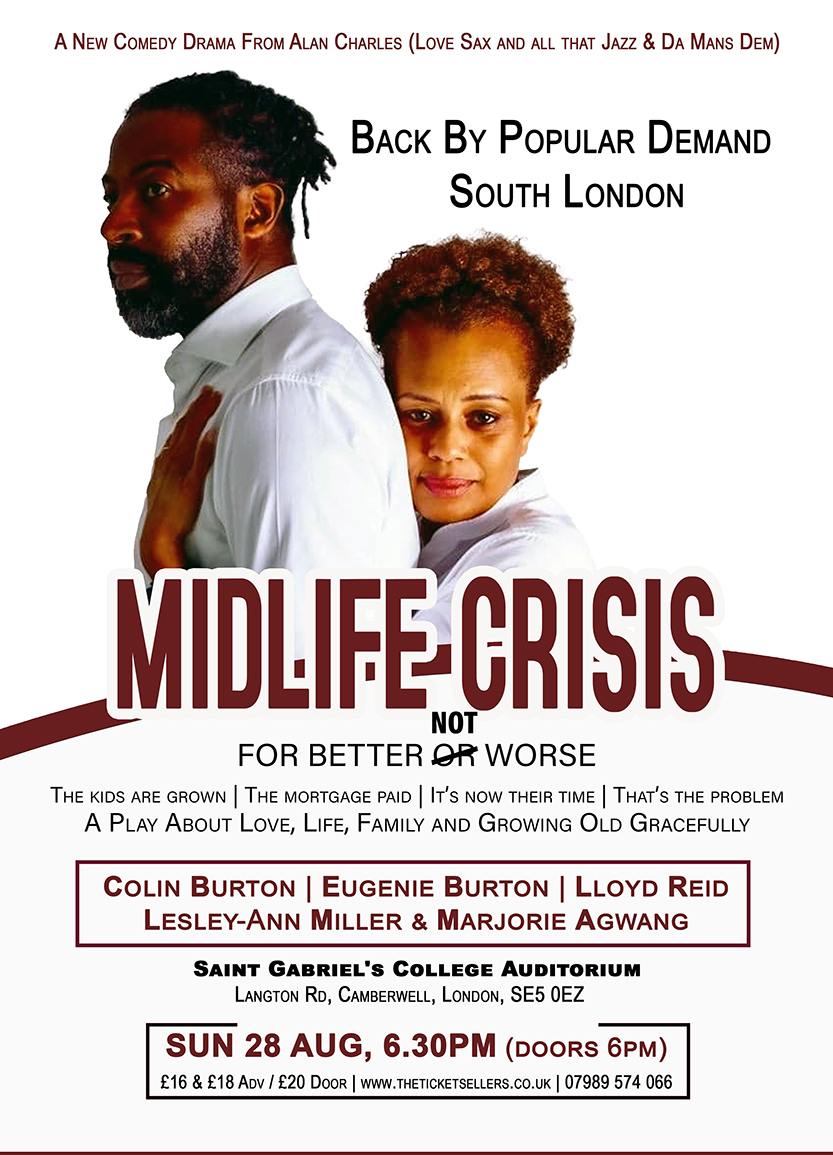 From the pen of Alan Charles (Love Sax and all that Jazz & Da Mans Dem) comes the new comedy-drama stage play "Midlife Crisis" (For Better Not Worse).
After 26 years of marriage, the children are grown, the mortgage is paid and it's now time for Wayne and Donna to enjoy each other and the fruit of their marriage, but that's when the crisis began.
Midlife Crisis addresses the challenges a couple of faces as they come to terms with getting older in a stagnant marriage with unfulfilled goals and dreams. Will they make it? Can they make it? When the love has gone, and the beauty fades is there a way back out of the Crisis?
Midlife Crisis is a light-hearted look at love, life, marriage, family, friends and growing old gracefully.
The show has been delighting audiences throughout the UK with shows in Birmingham, Leicester, Nottingham, Sheffield, and East London.  Catch it in South London before it heads to Trinidad and Tobago.
NEED TO KNOW: Midlife Crisis by Alan Charles takes place on Sunday 28 Aug 2022, 6.30pm at Saint Gabriel's College Auditorium Langton Rd, Camberwell London SE5 0EZ | £16 & £18 Adv / £20 Door