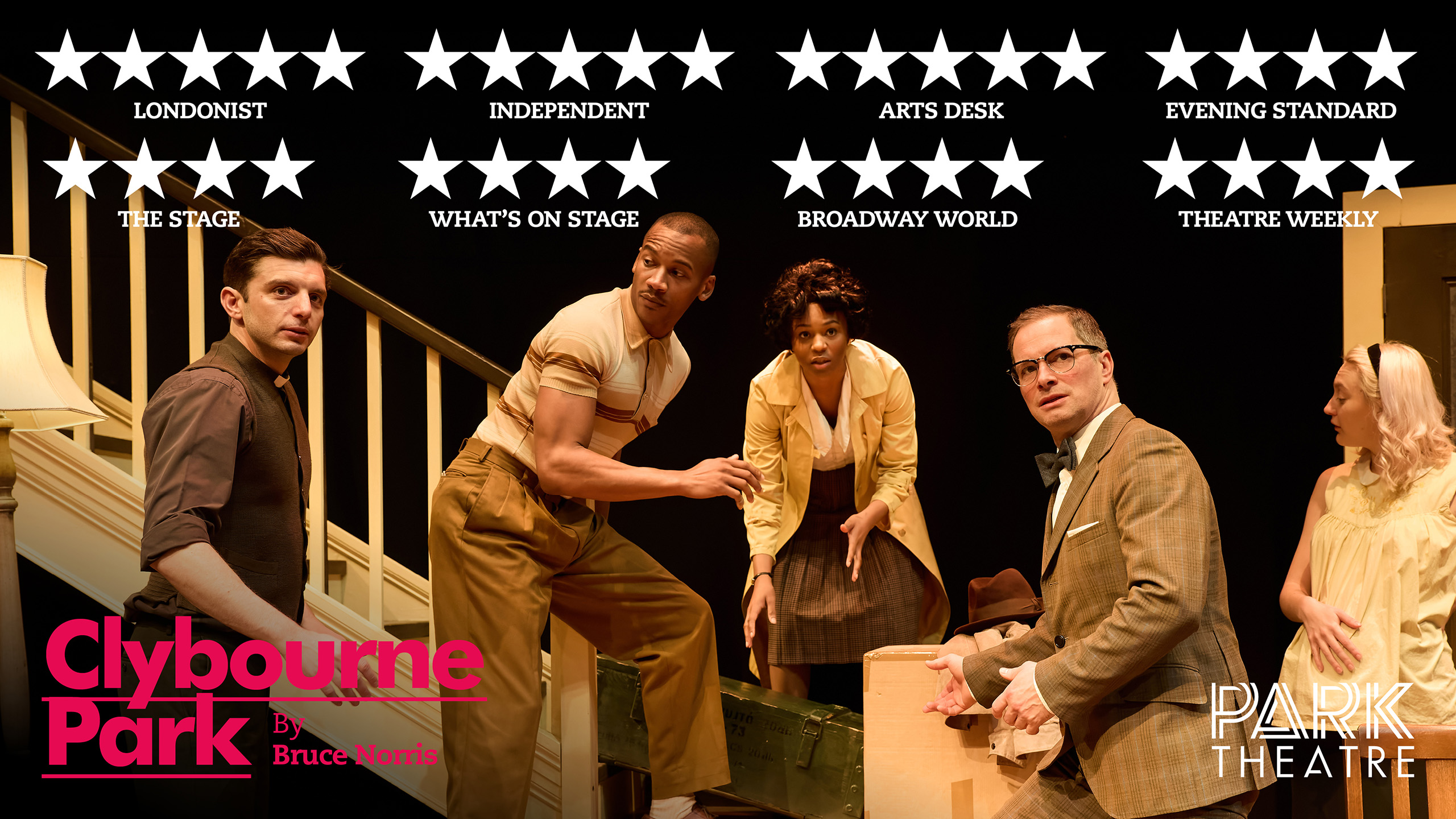 Winner of both the Tony and Olivier Awards for Best Play and the Pulitzer Prize for author Bruce Norris, Clybourne Park is a razor-sharp satire about prejudice and the politics of race and real estate.
Oliver Kaderbhai directs an all-star cast featuring Imogen Stubbs, Richard Lintern, Michael Fox, Katie Matsell, Andrew Langtree and, making their stage debuts, Aliyah Odoffin and Eric Underwood.
In 1959, Russ and Bev are moving to the suburbs after the tragic death of their son and have sold their house to the neighbourhood's first black family.
Decades later, the roles are reversed when a young white couple buys the lot in what is now a predominantly black neighbourhood, signalling a new wave of gentrification. In both instances, a community showdown takes place – are the same issues festering beneath the floorboards fifty years on?
'Oliver Kaderbhai's superb production at the Park Theatre manages to be even better and more penetrating than the show's original'
★★★★★
The Independent

"The seven-strong cast performs to the max in a play that is challenging, dramatic, hilarious and brutally entertaining."
★★★★★
Express
'Kaderbhai's production fizzes with energy and features a top-notch ensemble'
★★★★
WhatsOnStage
NEED TO KNOW:
Clybourne Park is playing at Park Theatre until 23 April 2022
|
Read newsletter