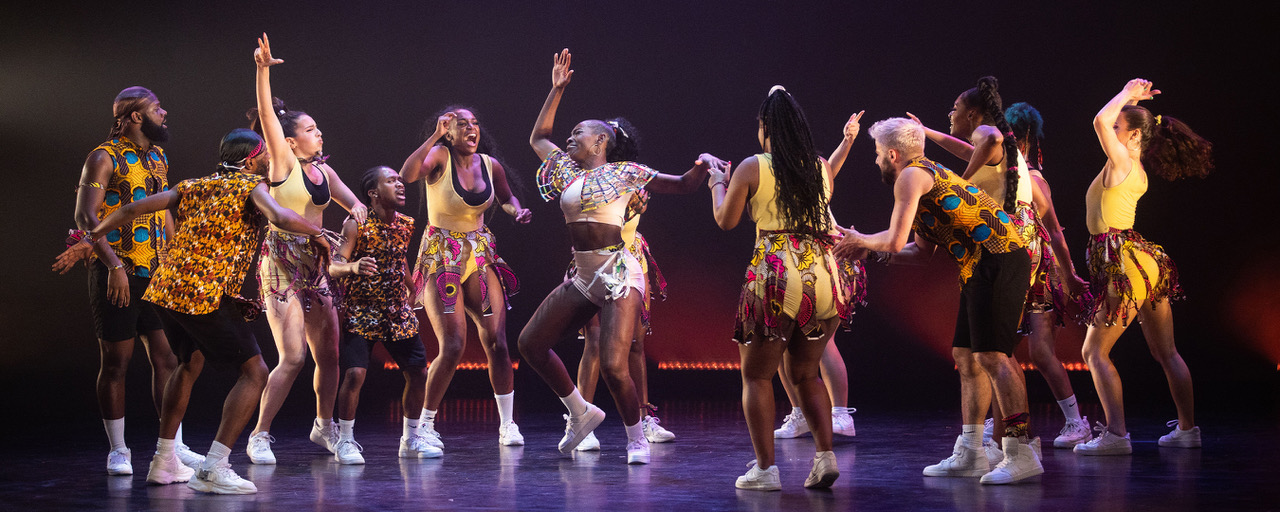 Sadler's Wells' annual festival of hip hop dance theatre is back for its 19th year, platforming cutting-edge dance rooted in the streets and presented on stage.
Expect bright lights, loud music and colourful costumes coming together in an annual Sadler's Wells event that will excite and entertain the whole family, whether it's their first time attending the theatre or the fiftieth.
Breakin' Convention is far more than just a show – arrive early for activities in the foyers, including live DJs, dance circles, have-a-go graffiti, popular improvisation-based warm-up show Freestyle Funk Forum, workshops with the artists and much more you can watch and try.
---
Line Up
The line up is packed with talent, featuring internationally renowned Australian choreographer and b-boy Nick Power, who presents his piece Between Tiny Cities. Dancers Aaron Lim and Erak Mith perform the duet in the round, blending the raw, wild energy of b-boy battles with skilful improvisation and choreography, offering a cross-cultural perspective on style, culture and locality.
Compagnie Niya (France) bring Gueules Noires, choreographed by Rachid Hedli, the work pays a heartfelt tribute to the migrant workers of the Nord-Pas de Calais Mining Basin, including his father. Retracing life in the mines, Compagnie Niya's razor-sharp breaking and popping skills create evocative images of solidarity, struggle and fraternity.
London based dance artist and performance maker Amanda Pefkou performed in Breakin' Convention's Open Art Surgery in 2021 and presents a passionate krump piece inspired by her Cypriot lineage as well as her mother. Renowned dancer and choreographer Antoinette Gomis from France makes a welcome return to Breakin' Convention this year.
Making their Breakin' Convention debut performances are: B-boy Mr Kriss, dancer, artist and musician from Prague, D1 Dance Company – a group of 12 dancers from Peru who perform an exciting work with Latin and hip hop influences and urban and contemporary dance crew Oxygen (Netherlands). Ukrainian contortionist and dancer Kate Luzan makes her Breakin' Convention debut with her striking take on hip hop, and she does it all in her signature high heels.
US based poet jessica Care moore, master of waacking Axelle 'Ebony' Munezero from Montreal, Canada and Soweto Kinch, who last collaborated on Our Bodies Back now present a new work for Breakin' Convention 2022, this time live onstage.
Festival stalwarts, BirdGang Dance Company return with some tricks up their sleeves with more of their high-impact, avant-garde dance content, rooted in hip hop culture and commercial dance styles. Far From The Norm, led by Olivier award-winning choreographer Botis Seva, are back with a passionate, krump and contemporary piece featuring classical music. East London based dance duo Homebros are pioneers of the Afro Dance industry in the UK, their work which showcases their afrobeats and krump expertise.
Take 1 Dance from Nottingham will also appear on the Sadler's Wells stage on the Saturday and Sunday. Company choreographer Willis Rose has taken the group's work for worldwide events such as, World of Dance, the Olympics and for pop artists.