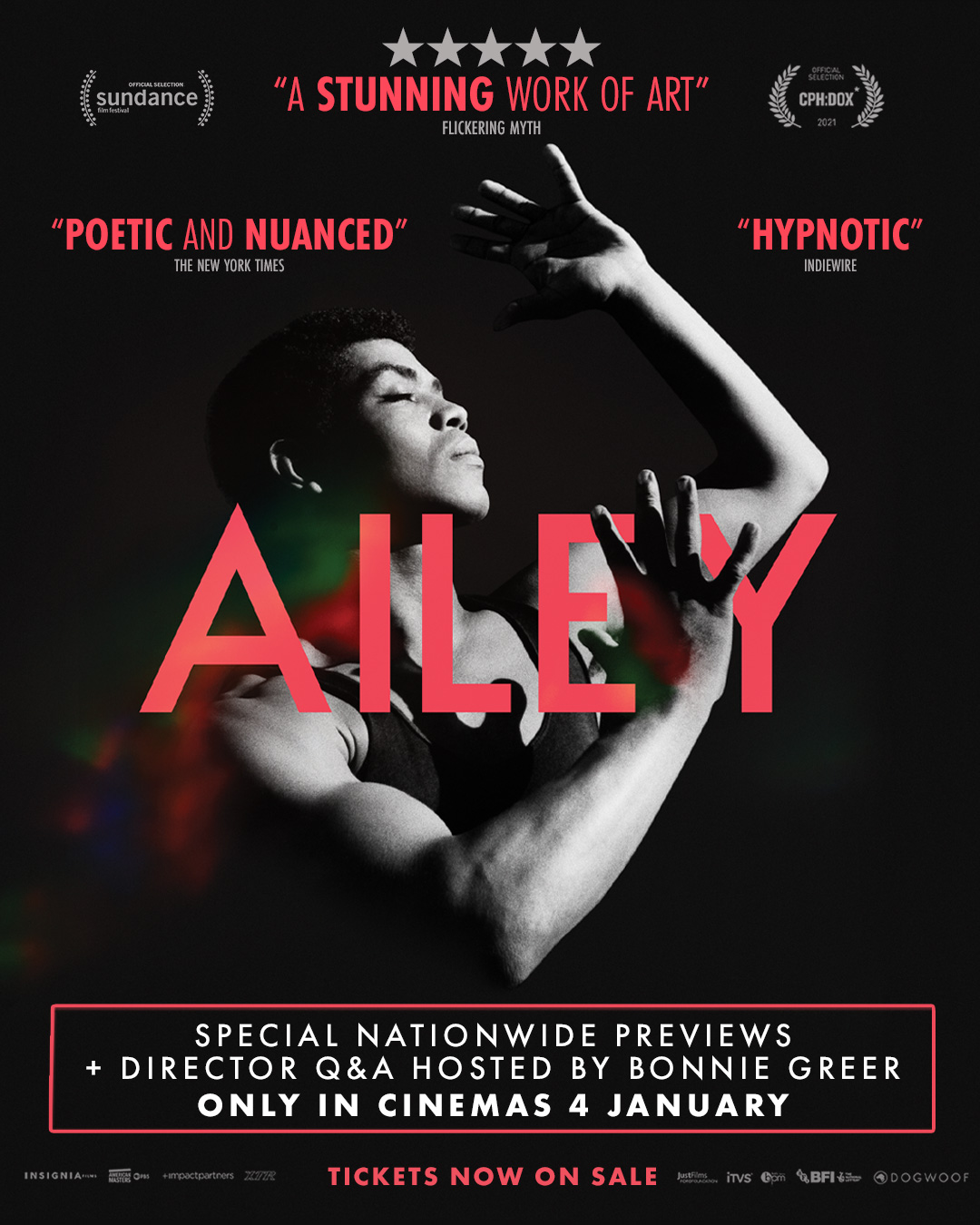 Exciting news! We've collaborated with Dogwoof and Dark Matter to support the Black dance community and share news of AILEY, a fantastic new documentary about Alvin Ailey, coming to cinemas on January 7.
Directed by Jamila Wignot, AILEY is an immensely moving profile of Alvin Ailey, a visionary artist and ground-breaking choreographer who found salvation through dance. The film captures the brilliant and enigmatic man who, when confronted by a world that refused to embrace him as a Black, gay, artist, was determined to build one that would.
Don't miss the special nationwide previews + a recorded director Q&A hosted by Bonnie Greer only in cinemas on January 4.
AILEY is a sensorial, archival-rich story that traces the full contours of this extraordinary artist's biography and connects his past to our present with an intimate glimpse into the Ailey studios today, where we follow innovative hip-hop choreographer Rennie Harris as he conceives a new dance inspired by Ailey's life.
Using never-before-heard audio interviews recorded in the last year of his life, we experience Ailey's astonishing journey in his words.
NEED TO KNOW: Ailey opens at a cinema near you on January 7.