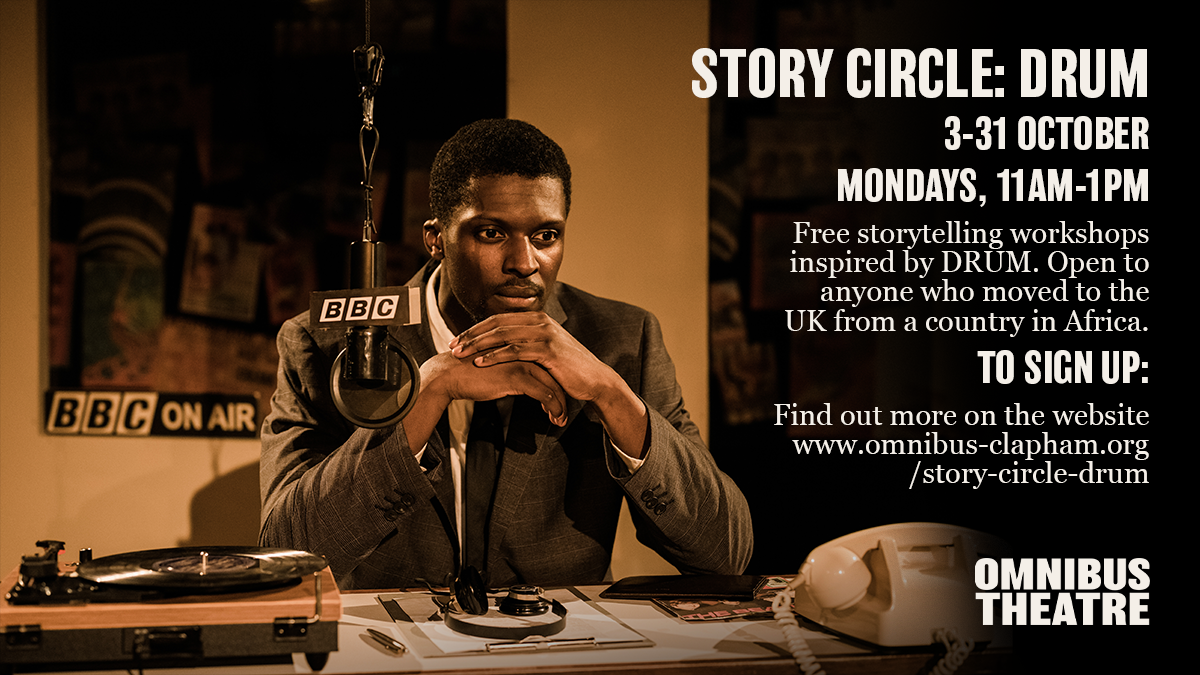 DRUM is the inspiration for this term of Story Circle, at Omnibus Theatre's FREE storytelling workshops!
Sessions take place this October (every Monday from 11am-1pm) led by the amazing Nicole Acquah,
with a free lunch served every week.
Every group member will be given access to a digitally streamed recording of DRUM to watch at home before joining us on Mondays in the Omnibus Theatre Café Bar to enjoy some delicious food from across Africa whilst taking part in these fun and social sessions.
The programme is open to anyone from the African diaspora. You are welcome to drop into as many sessions as you like. Sign-ups are still open so, if you know anyone who would like to take part, please share!
NEED TO KNOW: DRUM is open to anyone who moved to the UK from a country in Africa. To sign up, or if you have any questions about the project, up please email felicity.paterson@omnibus-clapham.org with the following details