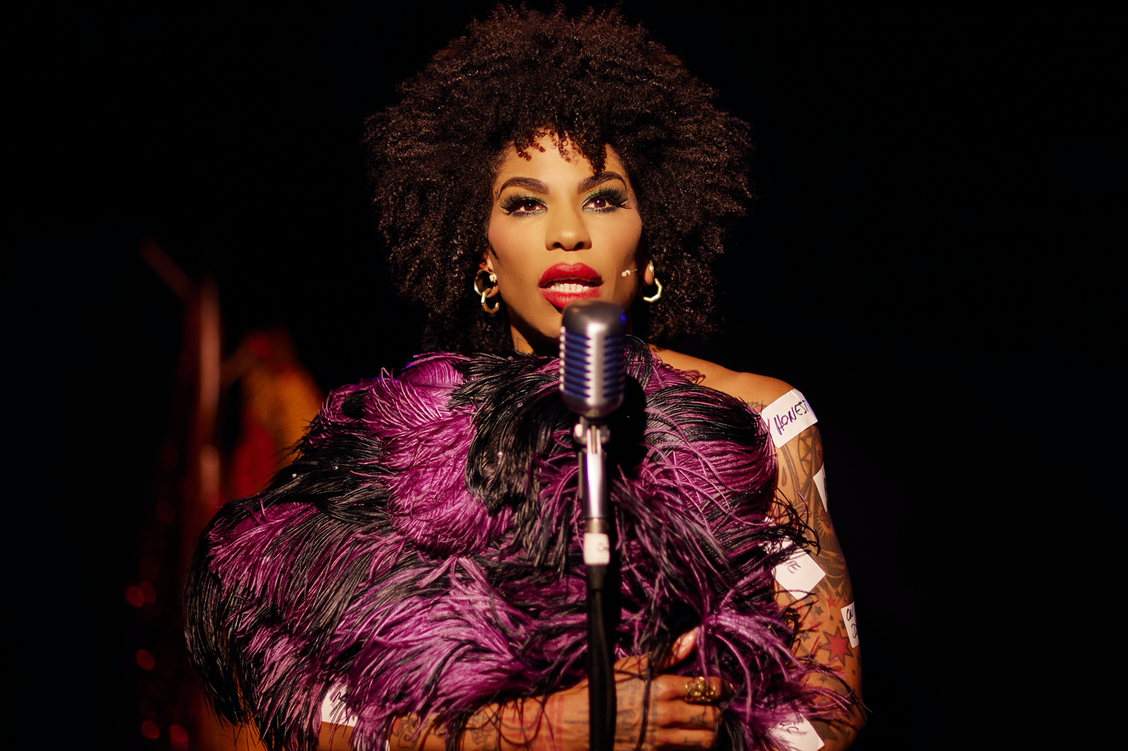 Livia Kojo Alour's popular critically acclaimed debut solo show Black Sheep is coming back for a second UK tour this autumn. 
Live reworked the show and added live musicians on selected dates!
Livia Kojo Alour a poet, vocalist and theatre maker who in a former life regularly graced international stages as a sword swallower speaks out about the challenges and repercussions facing Black women who dare to ditch stereotypes in her frank and deeply personal debut solo show Black Sheep. 
Fusing physical theatre, spoken word and song, the show is the story of a queer Black woman finding love, overcoming institutional racism and leaning into radical vulnerability while building a community around her.
SEPT 2023
1.9. Old Fire Station Oxford
3.9. Norwich Arts Centre
20.+21.9 Northern Stage Newcastle
OCT 2023
6.+7.10. Circus City Festival Bristol with live musician Andrew Sinclair John
NOV 2023
8.11.Dukes Lancaster
10.11.The Albany London with band incl. Andrew Sinclair John
15.11. Homotopia Festival Liverpool
Andrew Sinclair John is a London-based electric bassist/composer. His music is jazz-inspired and informed by his unique take on music from the African diaspora. His most recent work is a conceptual album called The Bitter Suite of Life – composed whilst completing his Master's Degree in Music Performance. For the last 3 decades, he's been a key member of Anthony Joseph's (https://www.anthonyjoseph.co.uk/music) bands and musical projects – touring, composing and recording.
After moving from Germany to London over ten years ago to live and work in a more diverse community, Livia learned that life-long feelings of self-hatred and otherness are partly internalised racism and part survival techniques. Black Sheep has been long in the making, serving as a candid autobiographical work and a euphoric reclamation of Livia's identity and ongoing fortitude. 
Black Sheep is a story about a Black woman finding love and a testament of personal strength, developed through overcoming institutional racism leaning into radical vulnerability and creating a chosen family. Securing her place as a pivotal UK Queer Black voice while telling her story via a heady mix of physical theatre, spoken word, and song. Black Sheep is timely, unsettling and deeply personal.
Signed copies of Livia's Poetry Collection – "Rising of the Black Sheep' will be available to purchase after each show :
Livia's poetry collection was published by Polari Press on October 22. Order here.
Show Credits
Written and performed by Livia Kojo Alour
Bass player: Andrew Sinclair John
Producer: Jo Mackie
Light Designer: Nao Nagai
Set Designer: Aniras Bakcham
Find out more.