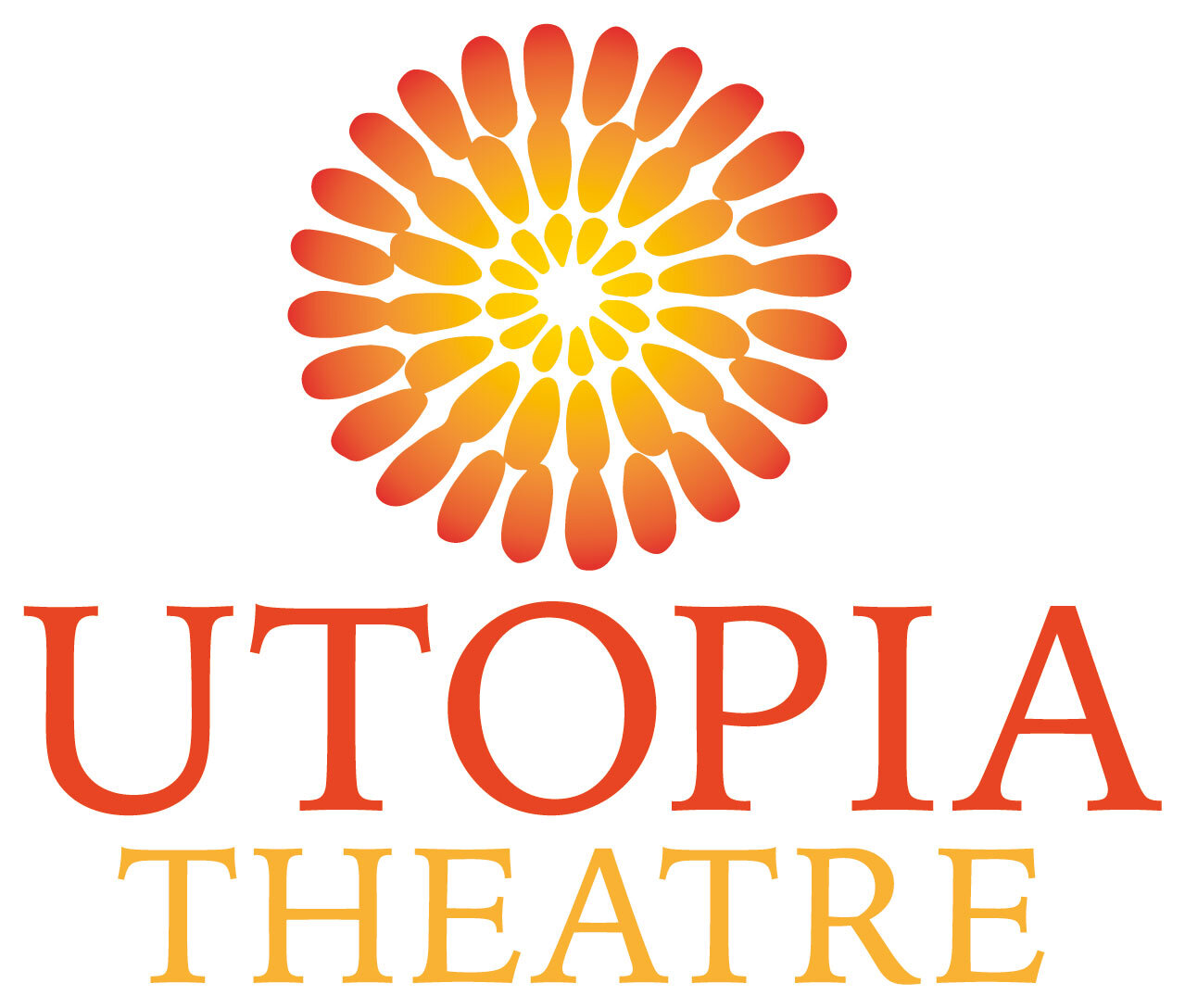 In Spring 2022, Utopia Theatre will be touring Oladipo Agboluaje's wonderful play, Here's What She Said to Me, across the UK, along with livestreaming, making this the most ambitious tour the company has run to date. This tour has been supported by Arts Council England, house theatre, ArtsReach Rural Touring and Highlights Rural Touring, whose contributions have all supported the ambition of this tour and helped it achieve its scale.
 "If I were like you, I'd have never found a man to marry me. And that right there is a problem."
Meet Agbeke, Omotola and Aramide, the three generations of proud African women connecting with each other across two continents, across time and space. Together they share their struggles, their joys, tragedies and broken dreams in order to find healing in the present.
Directed by Utopia Theatre founder Mojisola Elufowoju, Here's What She Said to Me combines drama with music, poetry and movement to tell a moving story of daughters and mothers in the world of migrations and shifting identities, braving life with an undying hope, optimism and resilience.
"Beautifully directed by Mojisola Elufowoju, music and movement become metabolised within the story" The Guardian
"… beautifully brought to life by these three versatile, immensely watchable actresses…" Whatsonstage
CAST
Anni Domingo (Agbeke);
Oyin Orija (Omotola)
Lola May (Aramide)
CREATIVES
Oladipo Agbolouaji (Writer)
Mojisola Elufowoju (Director)
Ayan De First  (Musician)
Rob Hart (Sound Designer)
Emma Williams (Set and Costume Designer)
Juwon Ogungbe (Musical Director)
Lati Saka (Choreographer)
Maria Cassar (Movement Director)
Listings information
27-29 Jan – Belgrade Theatre, Coventry | Book Tickets
2 Feb 2022 – South Street Arts, Reading | Book Tickets
3 Feb 2022 – The Theatre – Chipping Norton | Book Tickets
 5 Feb – The Old Town Hall Theatre, Hemel Hempstead | Book Tickets
6 Feb – Glassbox Theatre, Gillingham | Book Tickets
8 Feb – Bedales School, Petersfield | Book Tickets
9 Feb – Folkstone Quarterhouse, Folkstone | Book Tickets
10 Feb 2022 –  Worthing Museums and Theatres, Worthing | Book Tickets
11 Feb 2022 – Arts Depot, London | Book Tickets
12 Feb 2022 – The Arts Centre, Hounslow | Book Tickets
15 Feb 2022 – Norwich Theatre Playhouse | Book Tickets
16 Feb  2022 – Norden Farm Arts Centre, Maidenhead | Book Tickets
17 Feb 2022 – The Lakeside Theatre, Colchester | Book Tickets
 18 Feb 2022 – The Place, Bedford | Book Tickets
19 Feb 2022 – Old Fire Station, Oxford | Book Tickets
24 / 25 Feb 2022 – Hull Truck Fire Station | Book Tickets
26 Feb 2022 – The Civic Barnsley | Book Tickets
5 March 2022 – The Appleby Hub (Highlights Rural Touring) – Appleby-in-Westmorland | Book Tickets
6 March 2022 – Bardon Mill and Henshaw Village Hall – Hexham (Highlights Rural Touring) | Book Tickets
12 March 2022 – Portesham Village (ArtsReach) – Weymouth | Book Tickets
13 March 2022 – Motcombe Memorial Hall (ArtsReach) – Motcombe | Book Tickets
27/18 March 2022 – York Theatre Royal, York | Book Tickets