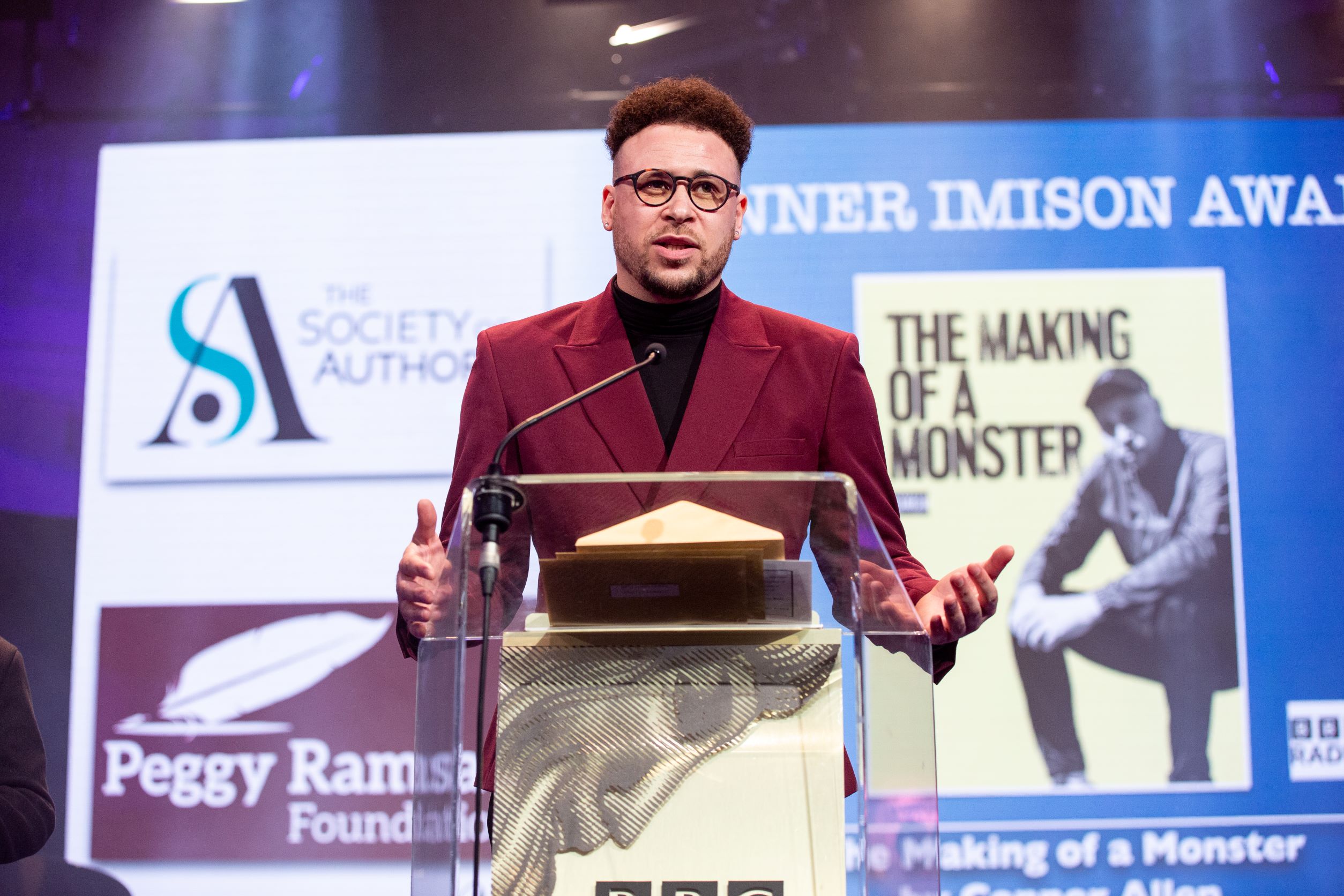 The winner was announced by Nick Imison at the BBC Audio Drama Awards ceremony
To mark the 30th anniversary of the Imison Award, Nick Imison presented current Children's Laureate of Wales Connor Allen with the 2023 Imison Award, for his play, The Making of a Monster. The award was founded by Nick's father, Richard Imison, and is given for the best original script by a writer new to radio. Writers' Guild of Great Brita
in President and multi-award-winning playwright David Edgar presented Anita Sullivan with the Tinniswood Award for best original audio drama script, for her play End of Transmission.
The Imison and Tinniswood Awards are presented each year as part of the BBC Audio Drama Awards and are administered by the Society of Authors and the Writers' Guild of Great Britain. The BBC Audio Drama Awards were held on 19 March 2023 in the BBC Radio Theatre.
The awards are sponsored by the Authors' Licensing and Collecting Society and the Imison Award is also sponsored by the Peggy Ramsay Foundation.
This is the centenary year for audio drama at the BBC which began in February 1923.
The Imison Award 2023
WINNER
The Making of a Monster by Connor Allen
Produced by Emma Harding, BBC Cymru Wales, for BBC Radio ('44 minutes) | Listen now
The award was judged by members of the Society of Authors' Scriptwriters Group: Ben Carpenter, Imogen Church, Trish Cooke, Jamila Gavin, Sean Grundy, David Morley, Barney Norris, Robin Mukherjee and Rhiannon Tise.
The judges said: 'The Making of a Monster is a well-shaped play with an important message. It is inventive, heartfelt and bold. We thought it was believable and painted the scene well and overall was both compelling and moving, especially as it's not something we get to hear much about at all.'
SYNOPSIS
Connor is a bright, mixed-race Newport teenager, but his life is in danger of spiralling out of control, fuelled by his confusion and despair over who he is and why his father is largely absent from his life. An autobiographical drama about second chances, written and performed by Welsh Children's Laureate, Connor Allen.
Connor Allen is the current Children's Laureate of Wales and associate artist of The Riverfront in Newport. He is a former member of the BBC Wales Welsh Voices and Welsh Royal Court writing groups. He has written for Wales Millennium Centre, BBC Radio 4 and more. He was a Jerwood Live Work Fund recipient and won the Rising Star Wales Award 2021.
The other shortlisted plays for this year's Imison were The A-Z of Things: M is for Mussels by Lara Barbier and Knock of the Ban Sithe by Kenny Boyle. Further information, here.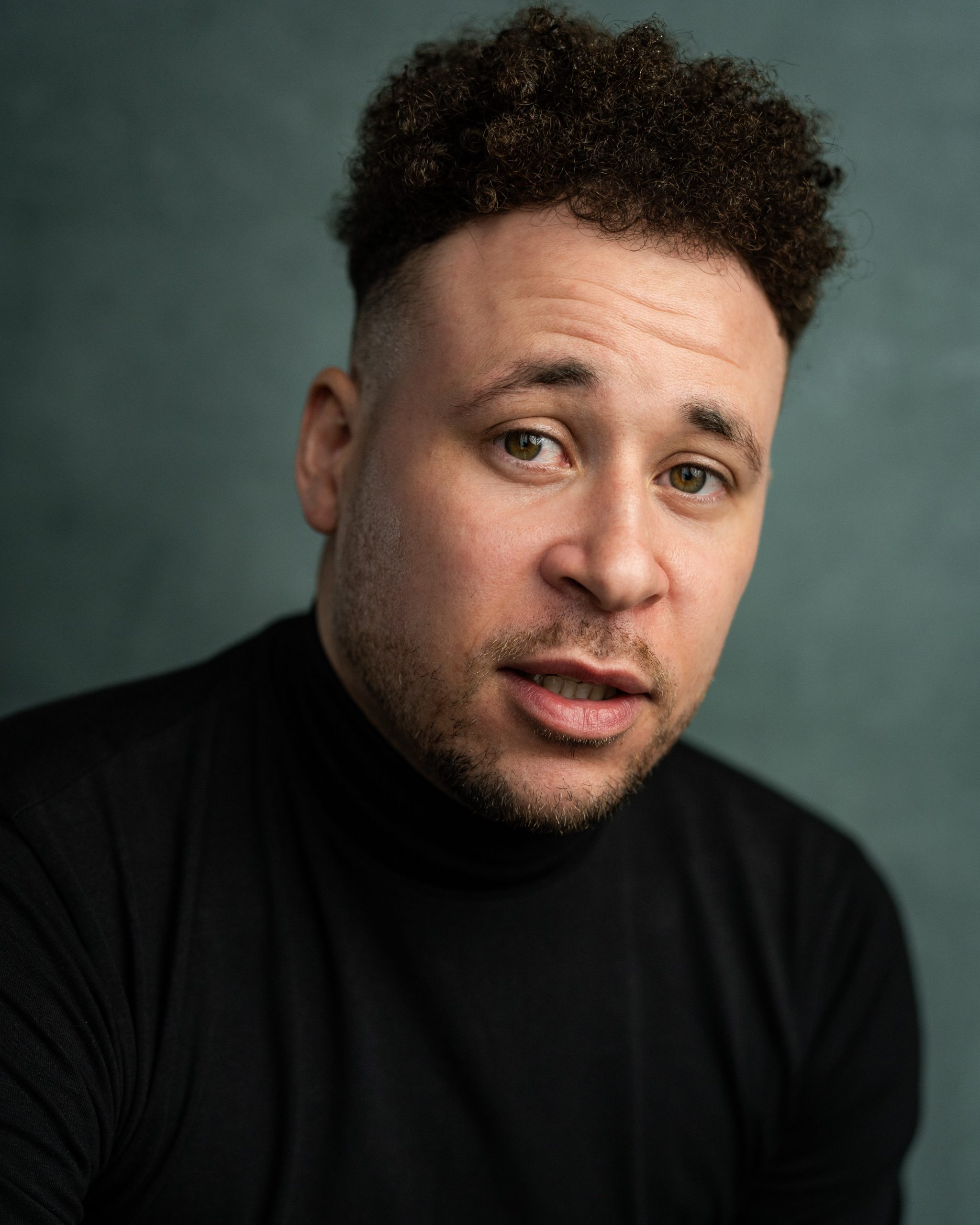 The Tinniswood Award 2023
WINNER
End of Transmission by Anita Sullivan
Produced by Karen Rose, Sweet Talk Productions, BBC Radio 4 (57') | Listen now
The Tinniswood Award 2023 judges were Vickie Donoghue, Nicholas McInerny and Natalie Mitchell.
The judges said:
'This script was the definitive story about this subject for radio. The writer cleverly uses the form to be adventurous in their storytelling, taking us across eras, continents and bodies as they weave personal, informative, and true stories together to give multiple perspectives. A beautiful and moving script that is also brave and bold in its uniqueness!'
SYNOPSIS
The audio drama centres on Jude's 50th birthday. She has lived with HIV for over 20 years and has unresolved questions. Only the virus knows the answers. The virus takes her on a transmission journey, skipping across continents, centuries, decades and diverse hosts to meet the person who gave her HIV.
The other shortlisted plays for the Tinniswood Award were A Close Approximation of You by Oliver Emanuel, Waterloo Station by Katie Hims and Strings by Linda Marshall Griffiths (further information here).
ABOUT THE IMISON AWARD
The Imison Award is administered by the Society of Authors and was founded in memory of BBC script editor and producer Richard Imison. Previous winners include Faebian Averies, Fraser Ayres, Vicky Foster, Lulu Raczka, Adam Usden, Mike Bartlett, Gabriel Gbadamosi, Lee Hall and Nell Leyshon. We would like to thank all producers, writers and agents who have entered the awards, and the Peggy Ramsay Foundation and the Authors' Licensing and Collecting Society (ALCS) for their support.
ABOUT THE TINNISWOOD AWARD
The Tinniswood Award was established by the Writers' Guild of Great Britain and The Society of Authors to perpetuate the memory of Peter Tinniswood as well as to celebrate and encourage high standards in radio drama. Previous winners include the late Sonya Hale, Christopher Douglas, Ian Martin, Sarah Woods, Oliver Emanuel, Morwenna Banks, Mike Bartlett, and Colin Teevan. Find out more.
We are very grateful to the Authors' Licensing and Collecting Society (ALCS) for their generous sponsorship, including the £3,000 prize.