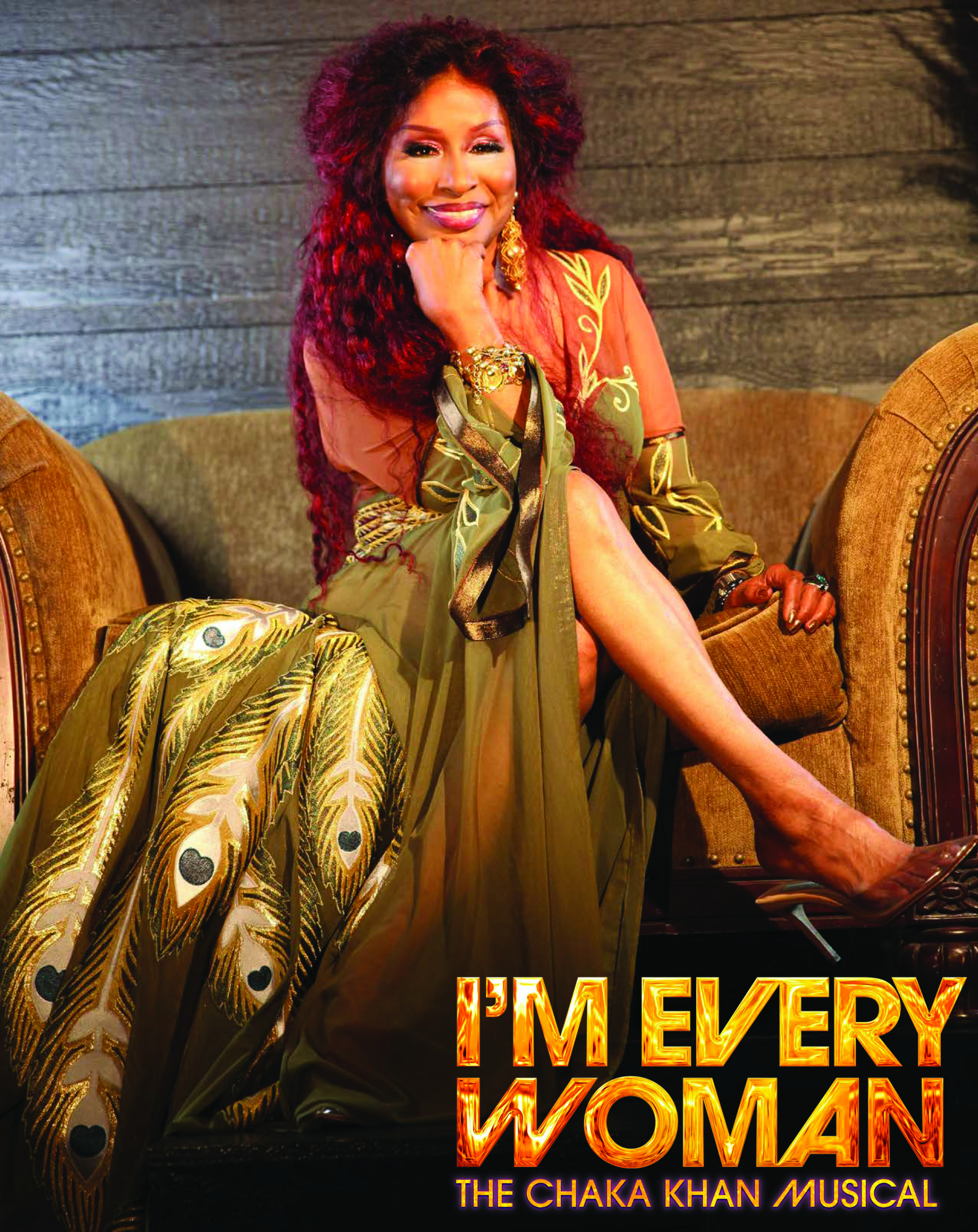 The life and songs of 10-time GRAMMY® Award-winner Chaka Khan are being developed into a major new West End show – 'I'm Every Woman – The Chaka Khan Musical'.
The project is fully endorsed by Chaka Khan, who will attend a London workshop in November this year.
Chaka Khan is one of the world's most gifted and celebrated musicians, with a rich musical legacy that includes 22 albums, 25 Billboard magazine charted songs, 7 gold singles, and 10 gold and platinum albums.
'I'm Every Woman' depicts Chaka's life from her time in the Black Panther party to lead singer of the band Rufus, and onto the 10-time Grammy award-winning solo artist, who has tallied up over 100 million albums sold and downloads worldwide with hits such as 'I Feel For You', 'Ain't Nobody', 'This Is My Night', 'Through The Fire' and 'Eye to Eye'.
'I'm Every Woman' is produced by Adrian Grant, whose 'Thriller Live' ran for a record-breaking 12 years in the West End, and is being written by screenwriter Tina Andrews ('Sally Hemings: An American Scandal', 'Why Do Fools Fall In Love?'), directed by Racky Plews ('American Idiot', 'Footloose' 'Josephine Baker') with Musical Director Ian Oakley ('The Color Purple', 'The Lion King' (UK Tours).
Chaka, who recently celebrated her 70th birthday and is enjoying her 50th anniversary in the music business, said, "London has a very special place in my heart, and I'm honoured that my life and music will be celebrated on a West End stage. Working with such a talented team, producer Adrian Grant, writer Tina Andrews and director Racky Plews, on my life story is a dream come true."
Adrian Grant said, "I'm thrilled to be producing a theatrical stage musical about the life of Chaka Khan. She has been an icon across many genres and decades, but I grew up in the 80s, and songs such as 'Ain't Nobody' and 'I Feel For You' created an everlasting cultural imprint that will form a part of this show, with electric choreography and vocals that blow the roof off! We have an amazing creative team, and Tina (Andrews) and Chaka, who both hail from Chicago, have formed a great bond during the writing process. There's a long way to go, but every day I wake up excited with the possibilities that lay ahead!"
'I'm Every Woman' will play a pre-West End engagement in Autumn 2024, with further casting and additional creative team members to be announced.