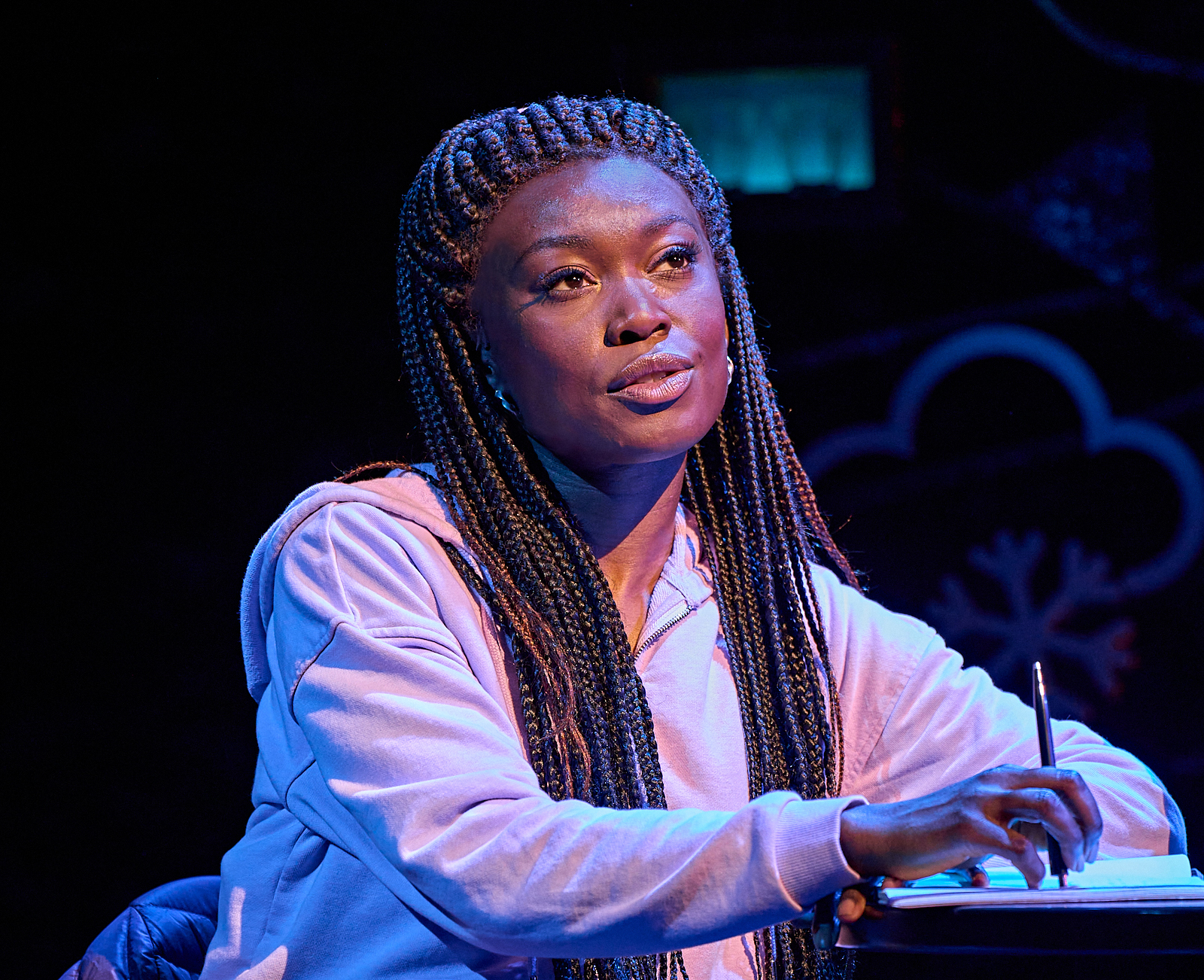 What initially drew you to the role of Rita in Groundhog Day?
The material is so good, Rita was immediately human to me. She is this intelligent, self-aware woman, who leads with patience and kindness but can also stop you right in your tracks. When I read the script I automatically thought of my nieces and what they'd think. It isn't a show about race but until now I haven't had the opportunity to play a character where in the world of the show, a black woman's character is the source of optimism and joy. I really wanted the opportunity to play her but also show that to them.
 "It isn't a show about race but until now I haven't had the opportunity to play a character where in the world of the show, a black woman's character is the source of optimism and joy"
What's your favourite song or scene from Groundhog Day and why does it resonate with you?
It changes, I have two at the moment, can I pick two? One Day. Tim's lyrics are so clever and there are so many points I relate to about dating and societal expectations. It's fun to hear when the audience agrees. The second is the bench scene just before If I Had My Time Again.  It's the first time Phil opens up and though Rita doesn't completely understand, all she can see is the pain it's causing and how real it is to him. She chooses to comfort him. It's their first moment of honest connection and I value those moments in life when someone feels comfortable enough to be vulnerable with you, sharing something good or bad.
If you had to describe Groundhog Day in three words, what would it be?
(A) surprising, comedic rollercoaster.
What was it like working with the rest of the cast and crew on this production?
It has been beautiful. I laugh every day. I have so much love and admiration for the whole team. Not only are they lovely, supportive people, they are extremely talented and passionate about their jobs, so I've always trusted we were in good hands. I had a strange entry into theatre and have learnt a lot from watching people work over the years. Every direction I look at this has been like a mini master class. I'm very thankful for that and I'm having a lot of fun.
If you could relive any day of your life, which day would you choose and why?
It's a hard one, but may be the first time I went to New York. I travelled on my own and spent one day exploring, walking around basically taste-testing the best cookies in the city and I met some really cool people on the way. I repeat it every time I go to New York actually.
Groundhog Day explores themes of self-discovery and finding joy in the present moment. How has playing Rita influenced your own perspective on life and the importance of embracing each day?
I think time is so valuable. I try to make the most of every day but sometimes my work-life balance is a little off. Rita has reminded me that it doesn't always have to be hard to enjoy the things and the people around me on the journey. Even on stage, as Rita, there are so many moments that I've found to smile at that I don't think I would have found as myself.
What would you like your audience to take from the musical?
I think it's so easy to judge people for mistakes. I don't think we have to tolerate certain behaviours but I definitely hope the change in Phil makes people curious about what happens if we give people the space to change and grow, rather than immediately vilify. And also reminds us to keep investing in our little communities.
Tanisha, you stole the show with your amazing voice and stage presence! What's next in store for you?
That's very kind, thank you. 
I've realised every job I do, I feel like I'm slightly underqualified. Maybe imposter syndrome but I try to use it and strengthen what I need to deliver a performance I can be proud of. I've realised that's actually my happy place, I get to leave a job better then when I started. So hopefully, more challenges.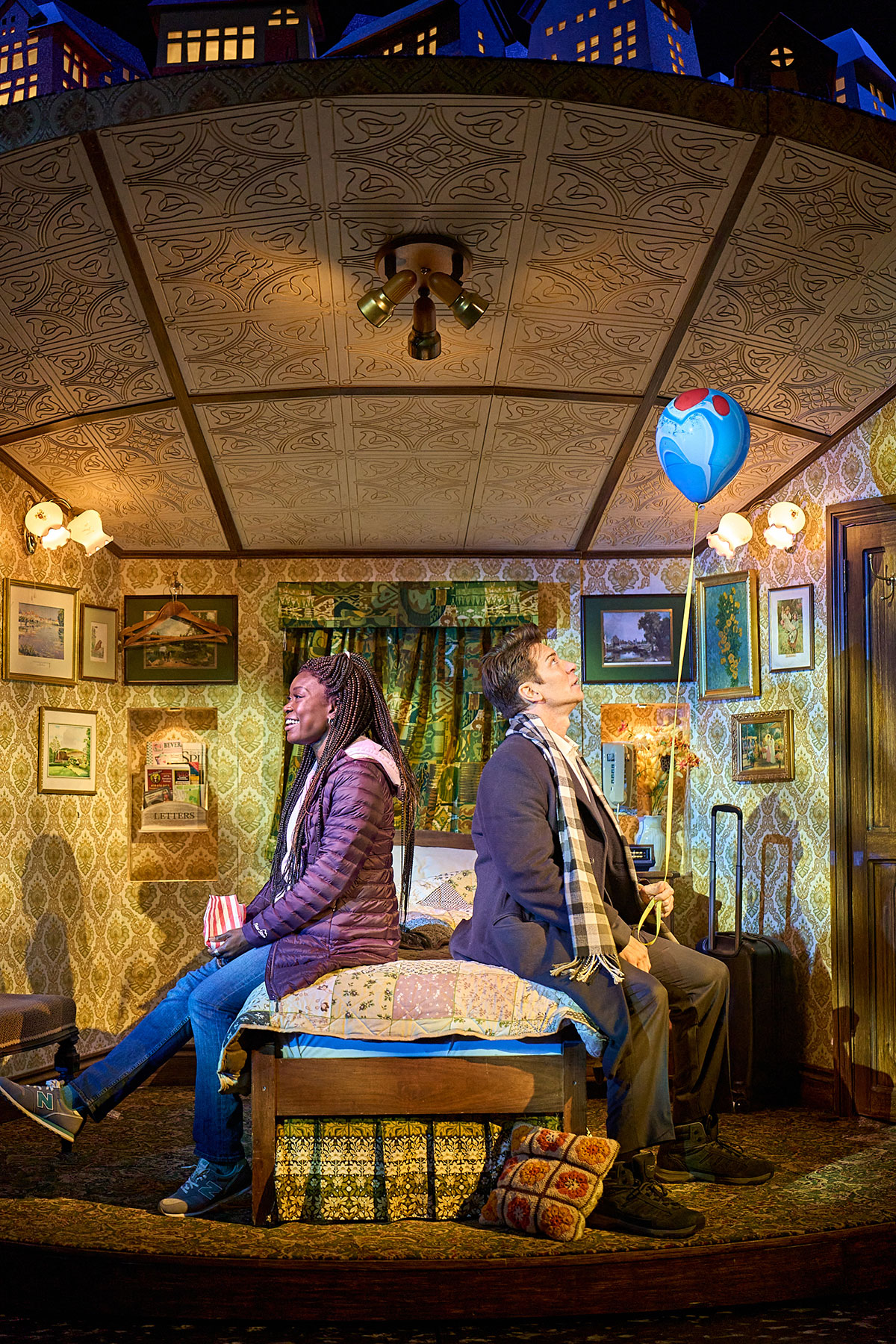 Quick Fire questions
Favourite theatre space
Sadler's Wells.
Favourite theatre show
People, Places and Things.
Dream guest – Someone you would love to see the musical (dead or alive)
My grandad.
Proudest career moment to date
Probably Groundhog Day.
The person who has had the greatest impact on your career
My mother.