Rae McKen director of the world premiere stage version of Notes on Grief, Chimamanda Ngozi Adichie's powerful reflection on family, love and loss talks to Afridiziak Theatre News editor, Sophia A Jackson ahead of the productions opening. Notes on Grief is featured as part of the Manchester International Festival.
On Wednesday 10 June 2020, the scholar James Nwoye Adichie died in Nigeria. Three months later, Chimamanda Ngozi Adichie, the acclaimed author of Half a Yellow Sun and Americanah, published a beautiful tribute to the father she loved 'so much, so fiercely, so tenderly', a poignant meditation on the meaning, impact and nature of grief, in the New Yorker. Out of that essay grew a book, published in May 2021.
I hope that we accelerate inclusivity within the industry and that we don't go backwards to a time when it was the preserve of those with the financial ability to make and watch theatre.
Rae McKen now takes Adichie's words and transfers them to the stage in this new production: a space for those who have experienced loss to gather and reflect, and a powerful and timely MIF21 world premiere. It will premiere at Manchester International Festival starring Michelle Asante, Uche Abuah and Itoya Osagiede, 5 July-17 July.
Rae McKen studied for her BA in English at Goldsmiths College and her MA in Text and Performance at Kings College London and RADA, was a recipient of the Channel 4 Director's Bursary and took part in the Directors' Course at the National Theatre Studio.
In 2010 she set up her own theatre company dedicated to increasing diversity within the classical repertoire. As Artistic Director for Custom/Practice she has directed: Macbeth, The Malcontent, As You Like It, Romeo and Juliet, A Midsummer Night's Dream, Twelfth Night, Richard III and The Taming of The Shrew.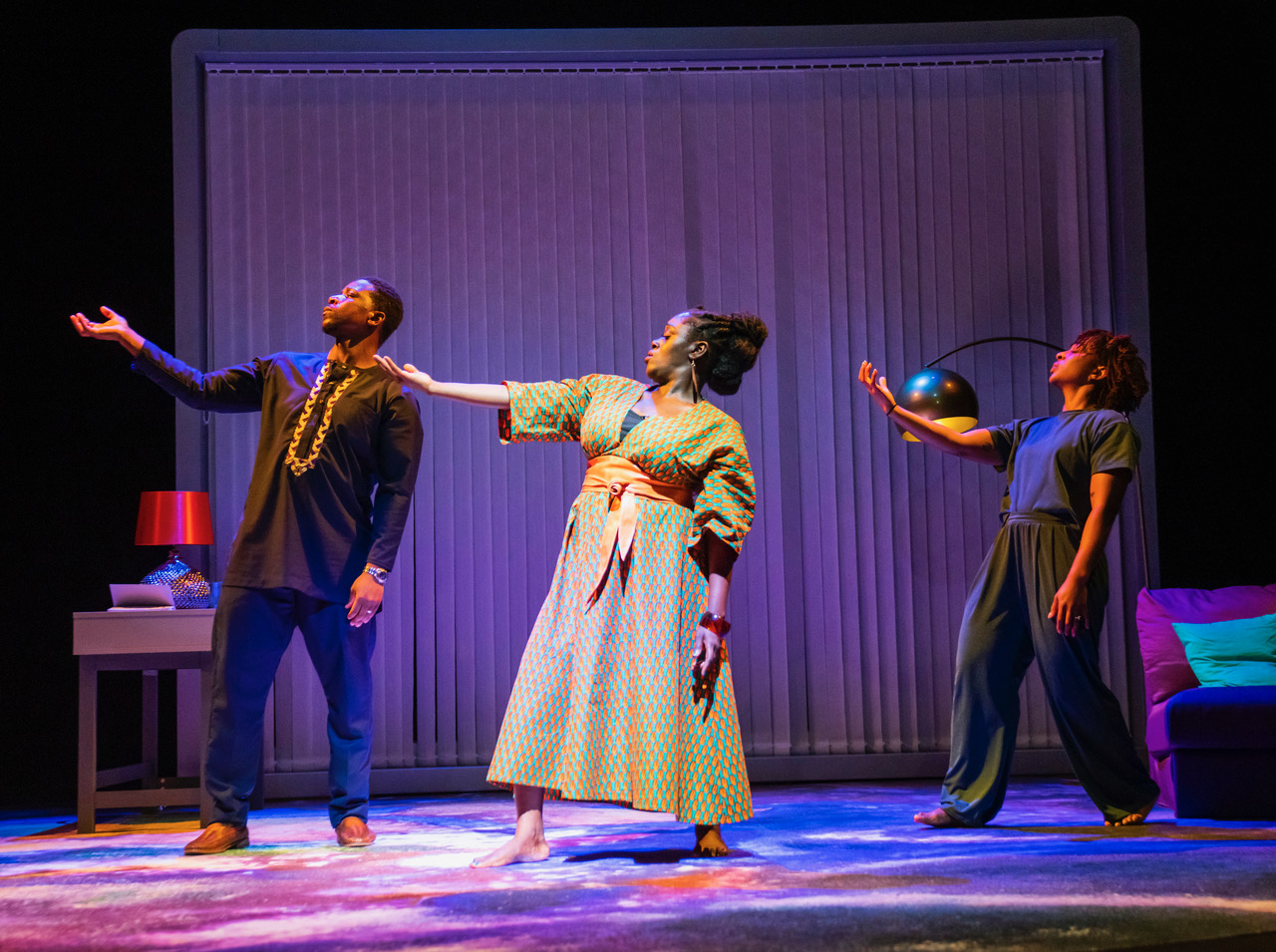 Other Directing includes: Twelfth Night & The Sea Queen (Scoop More London); Redefining Juliet (Barbican Development Programme); Making It (Edinburgh Fringe); A Local Boy (Above the Arts); Gravity and Respect (Birmingham Rep); Origin Unknown (Theatre Royal Stratford East); Airswimming (Salisbury Playhouse); Jamie the Saxt (Finborough Theatre); Stamping, Shouting and Singing Home (mac & tour).
Rae has always striven to support the next generation of artists coming through, especially in the promotion of diversity and access. She frequently works with drama schools including LAMDA and currently also teaches theatre at The BRIT School.
As the director of the stage adaptation of Notes on Grief, how does it feel now that theatres are reopening?
Amazing! I have missed going to the theatre a lot and look forward to the industry getting back to normal.
How did the stage adaptation for Notes on Grief come about and so quickly?
I think John McGrath and Simeilia Hodge-Dalloway decided to bring it to stage after reading the essay in the New Yorker.
How much involvement has Chimamanda Ngozi Adichie had in the production
Infortunately, Chimamanda Ngozi Adichie has not been able to have much involvement in the production as she has been dealing with the death of her mother. It would have been nice to have been able to have a conversation and look at adapting the book rather than just staging it but you can't have everything!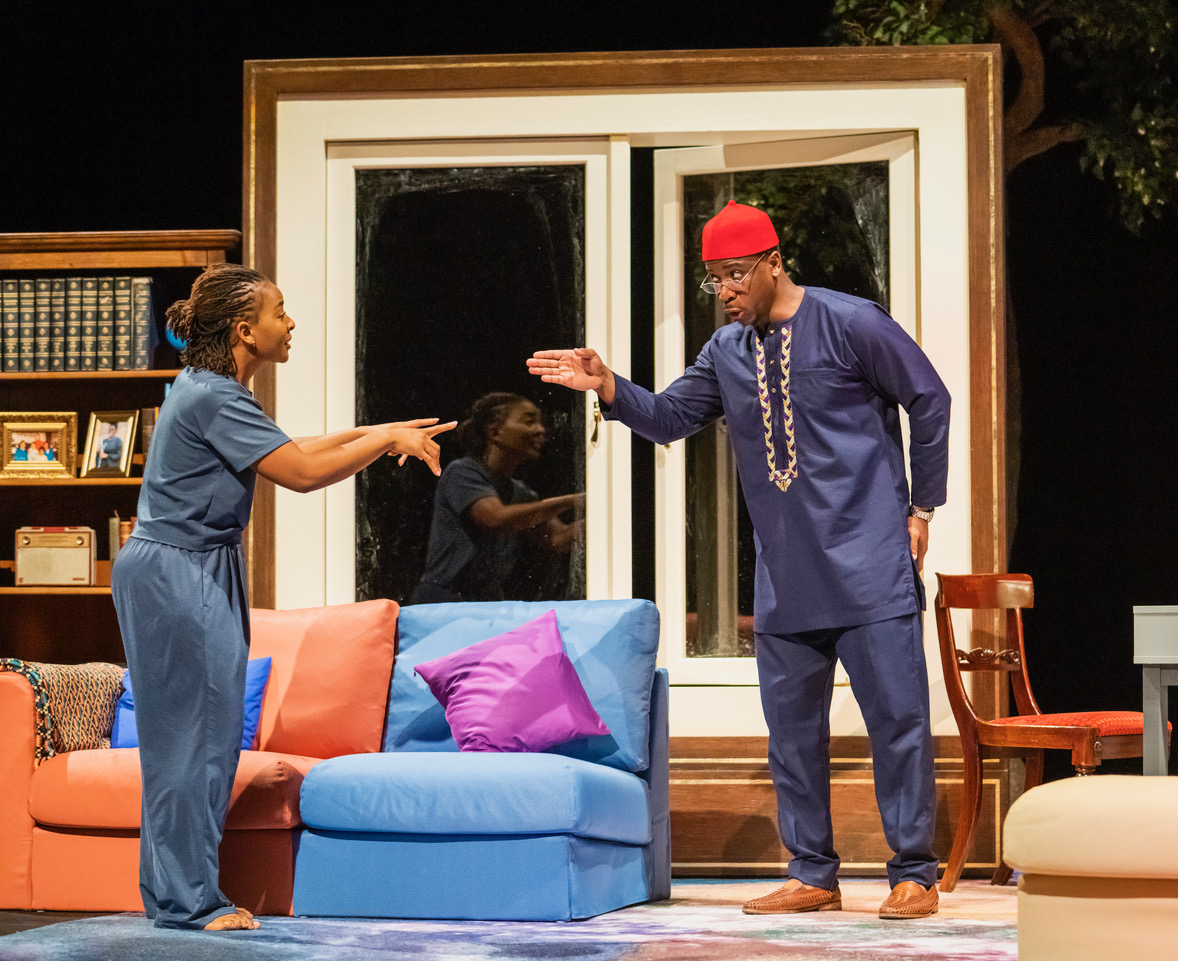 It can't be easy to portray a sensitive subject matter such as grief – how did you manage this?
Grief has been a continual companion for me since my mother died when I was 18 so I recognised everything Chimamanda Ngozi Adichie talks about in her essay. However, the old adage is true, and time does allow one to learn to live with the sadness. During rehearsals we spoke about our experiences of grief, so we understood each other's perspectives, but we also laughed a lot, as was necessary when dealing with such a topic.
The blurb mentions 'a space for those who have experienced loss to gather and reflect'? What can audiences expect from the production?
A show exploring the intensity of individual grief which allows people to understand how universally we all experience this most intimate of emotions through words and movement – and some humour!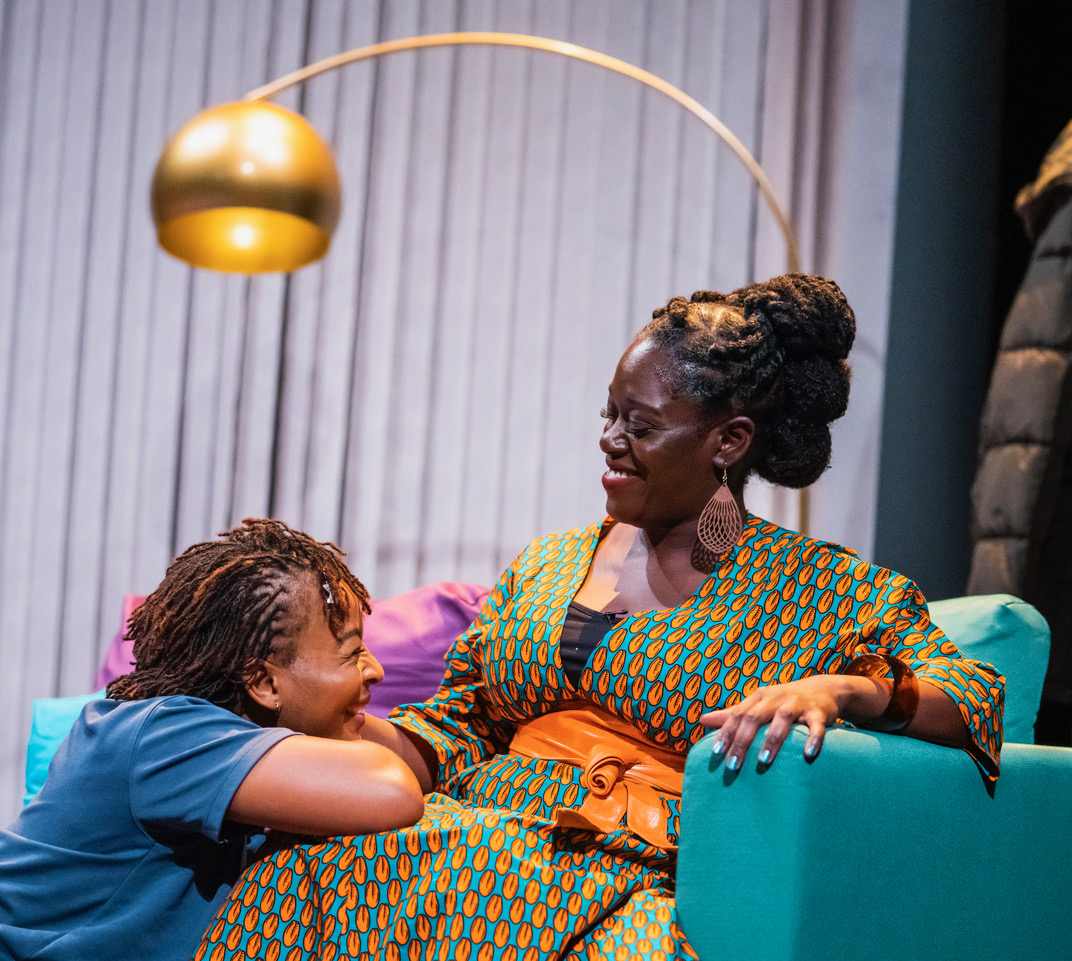 Can you talk us through the process of working on an online production alongside a live stage production?
I think everyone has very quickly become good at creating theatre which can be streamed. For this production it is mainly down to the film company who work out how to help the piece come across well on screen.
What can you say to audience members who might not have ventured to the theatre since the pandemic? What does Exchange Auditorium have in place to alleviate anyone's concerns?
I have been very careful throughout the pandemic and I can say that the Exchange Auditorium feels like a very safe environment – safer than sitting in a restaurant or on public transport. Everyone is socially distanced inside the auditorium and wears a mask so the risk is as limited as possible.
What positives have you taken away from being in lockdown?
I think, like many people, my connection to nature has grown. I have really appreciated the times I have been able to get to the seaside or walk in a wood over the past months.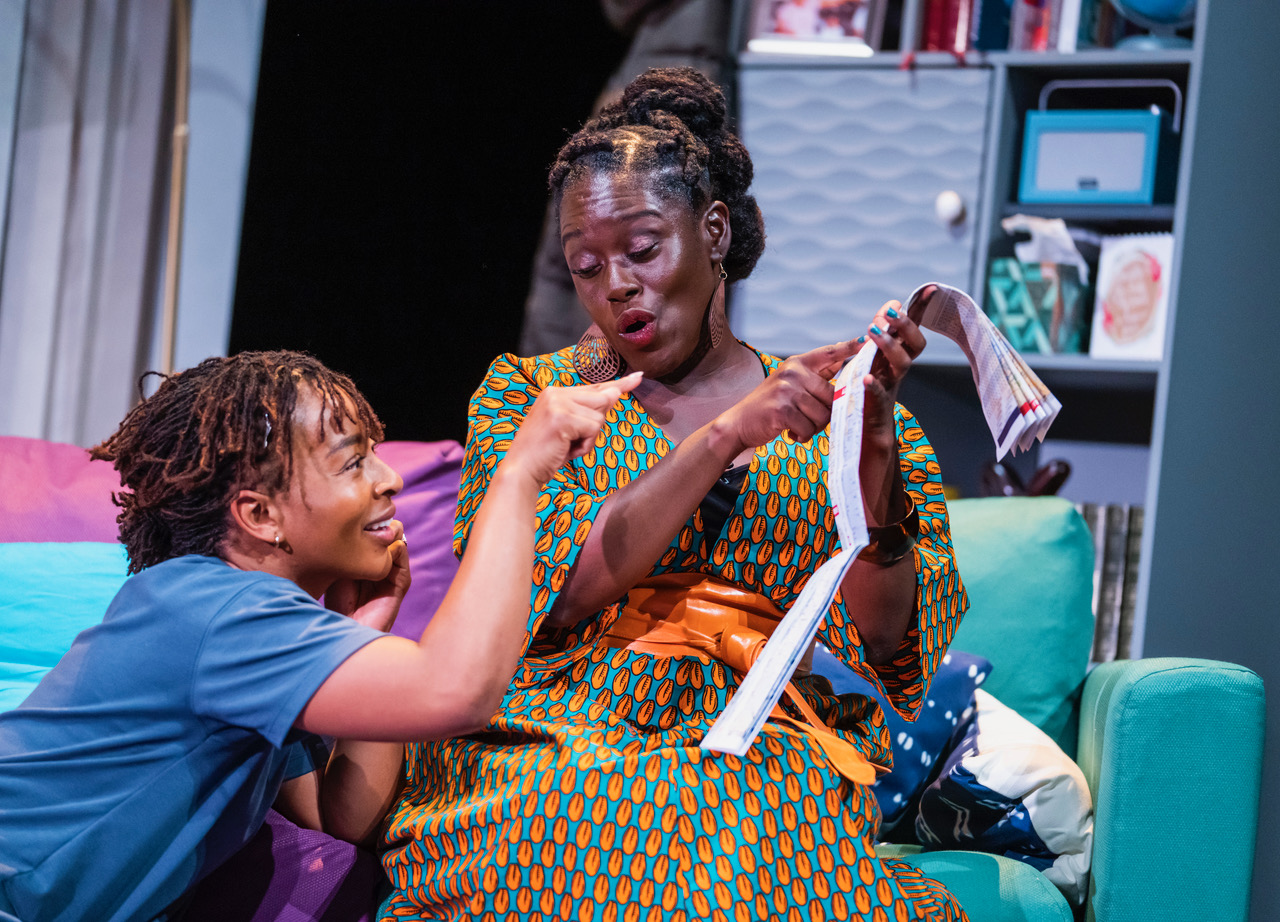 Following on from that, many are seeing the Pandemic as an opportunity for change. What changes would you like to see within the performing arts industry?
I hope that we accelerate inclusivity within the industry and that we don't go backwards to a time when it was the preserve of those with the financial ability to make and watch theatre.
Why should Afridiziak readers come and see Notes on Grief?
It's an opportunity for those who have experienced grief to reflect on their experiences amid a communal gathering, something that has been lacking over the past 15 months. And for those yet to experience this type of intense grief, it will hopefully be something that will bring them comfort if and when this happens.