This month, The Lion King welcomes 14 new members to its cast of over 50 actors, singers and dancers when it reopens its doors including Londoner Kayi Ushe taking on the iconic role of 'Simba. The show returns to the Lyceum Theatre in London's West End on 29th July 2021, where the production has been seen by over 16 million people in the last two decades. Kayi's previous theatre credits include The Book of Mormon, Motown The Musical and Crazy For You, as well as touring extensively as 'Lola' in Kinky Boots.
Our youngest interviewer, Soreïyah Reid, caught up with Kayi to discuss when he first realised he had the acting bug, his love of performing in front of thousdands of people and he also has some reassuring words for anyone apprehensive about venturing back into theatre spaces.
Theatre has been dark for so long; how do you feel about the reopening and what would you say to audiences who might be nervous about coming back?
Theatre has been dark for TOO long. I feel so energised and so blessed to be back rehearsing an award winning and groundbreaking musical in my return to the West End. To those audience members feeling nervous about returning. I would say that it is perfectly normal. The foundation of the way we live our day to day lives has been rocked. But rest assured, the theatre industry has worked tooth and nail to come back and to come back safely. Theatre and production companies have gone above and beyond to ensure the safety of both audience and company. I find confidence in that and I hope they do too.
Performing in front of thousands of people, to me, will feel like coming home. I love it. I miss it. We've all been robbed of that experience and I'm more than aching to share stories and moments with people again.
How does it feel to have such an amazing role as Simba?
It feels empowering. To be entrusted with a role that is so well loved and so well-known is humbling. Simba means so much to so many and I get to tell his story.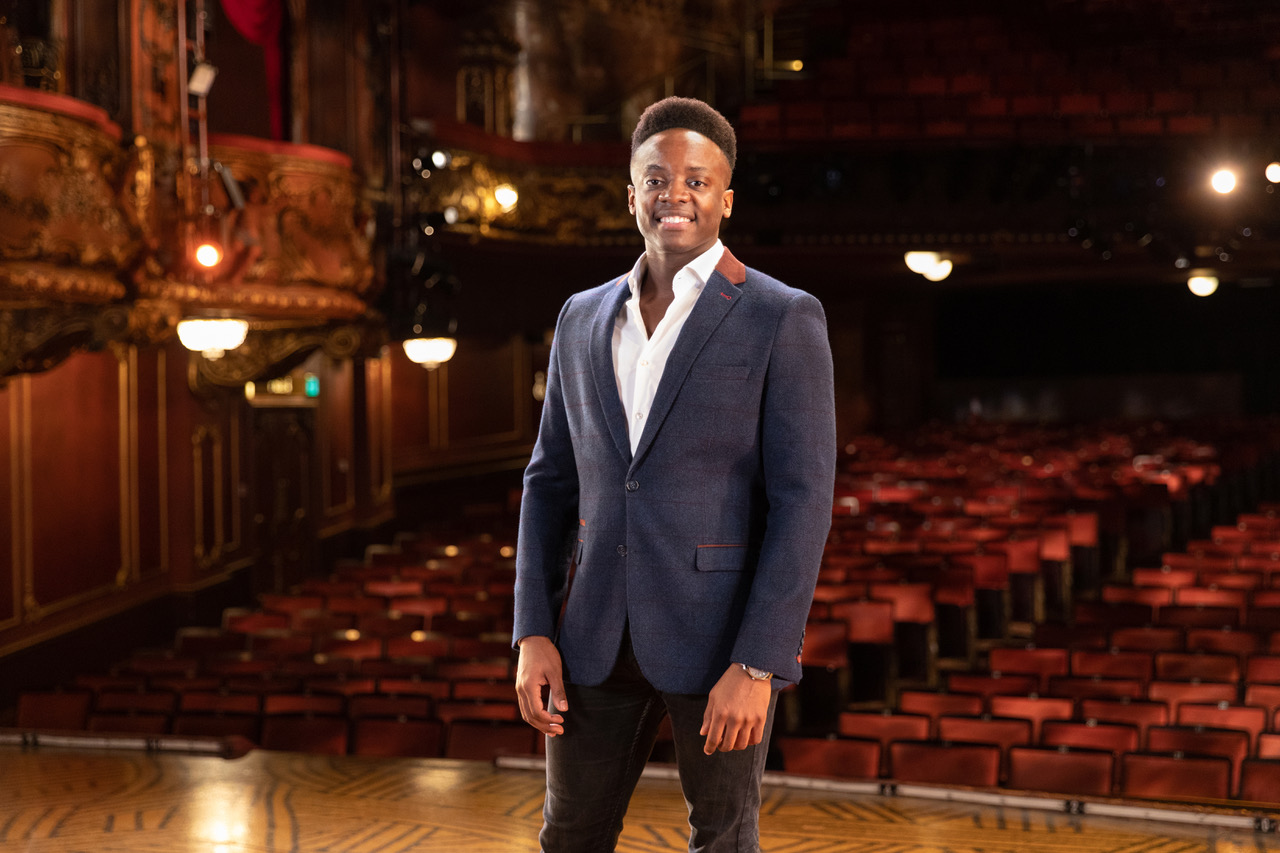 If you had a choice to change your character who would you be?
I would love to sing the high antelope part. I love Circle of Life, the iconic number that opens the show, and getting to sing that part would be amazing.
What's your favourite thing about acting?
My favourite thing about acting is getting to tell stories. You never know who is watching and the way in which you tell a story could resonate with someone who cherishes that performance for the rest of their lives.
How are feeling about performing in front of thousands of people?
Performing in front of thousands of people, to me, will feel like coming home. I love it. I miss it. We've all been robbed of that experience and I'm more than aching to share stories and moments with people again.
How and when did you realise you had a passion and talent for acting?
I was watching Blood Brothers at the Phoenix Theatre when I was in year 9 in secondary school and I noticed that I felt really uncomfortable. I enjoyed the show but came away with a real sense of discomfort. But I was in year 9, so I dismissed it and carried on with my other hobbies. Then, when I went to University, I had a similar feeling watching a show put on by Brunel University's Arts Centre and realised it was jealousy. I wanted to be up there. So, I auditioned and got a part in the ensemble of their next show. I was a late bloomer.
Would you consider yourself a good role model?
I try to set a good example but I'm human and therefore I am flawed. Wherever I go I remind myself I am an ambassador for all those who have come before me, who fought so I can do what I love for a living.
What age did you start acting?
My first professional acting job was in 2010 touring Italy in Fame the Musical. The first time I ever acted in a production was in year 10 in a production of Carmen.
Can you share an early memory of one of your first experiences of going to the theatre?
After leaving University I went to see Avenue Q on the West End. It was probably the first musical comedy I'd ever seen and I had been told it was a show where people stood onstage with their puppets and sang inappropriate songs. Surprisingly, this didn't get me all that interested. But my friend was so enthusiastic about it she bought me a ticket and we went. I then went back and watched it 2 more times. It was funny, it was clever and I wanted to share it with all my friends.
Have you been to Africa before and if not would you like to?
I have. My family are Zimbabwean and over the years we've been back many times. I love it there and, when I'm next able to, I can't wait to go again.
Do you prefer the original Lion King animation or the 2019 remake?
The original 1994 film holds such a special place in my heart. I grew up with it. And to this day I love to put it on regardless of what mood I'm in.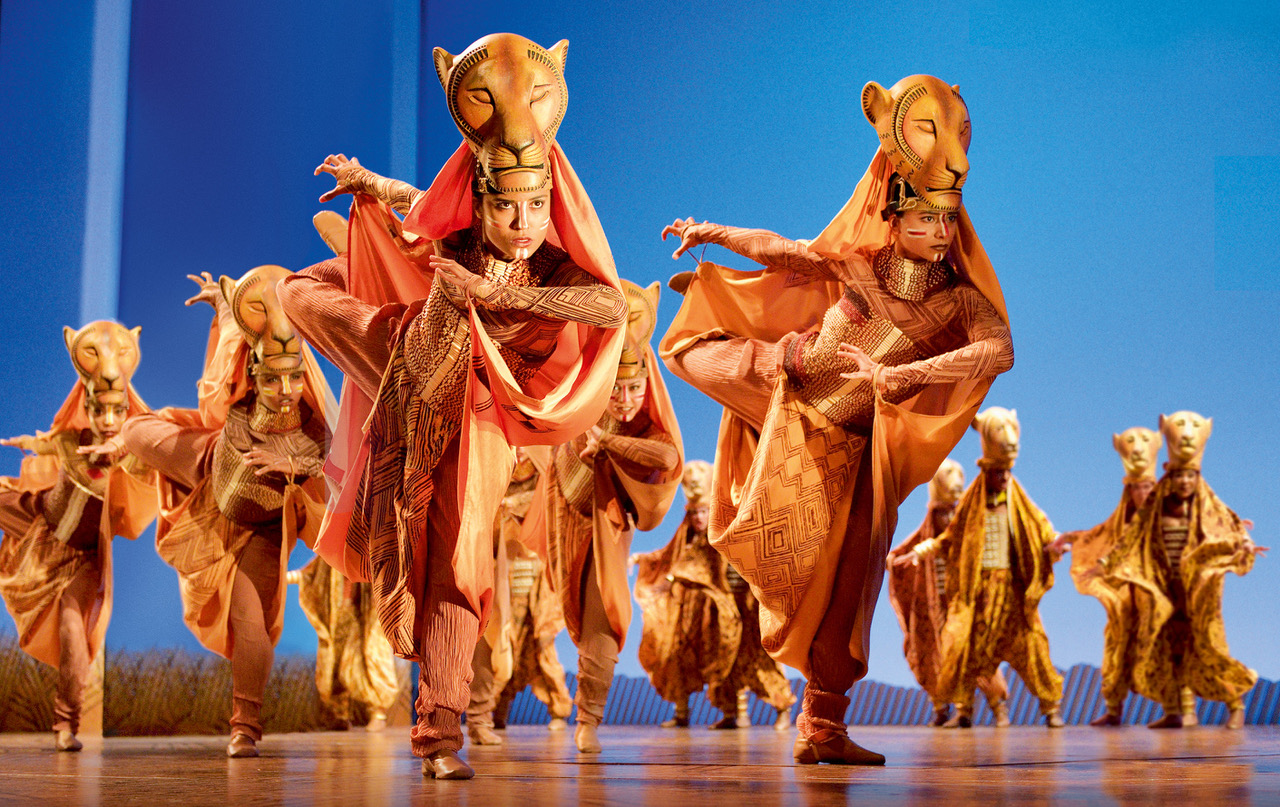 Who are your biggest influencers?
Vocally I would say Stevie Wonder. Acting wise, right now I love Mahershala Ali's work. Dance wise, I love Les Twins.
Why should Afridiziak readers come and see The Lion King?
Afridiziak readers should come and see the Lion King because it's such a special show. There's something for everyone. And I know I'm biased but there really is no other show like it. This cast and this company are sensational. I hope you'll watch it, leave and tell all your friends about it and then come again.