"We are all just people trying to crack on" – Joshua Lyster talks ahead of Glory at the Belgrade Theatre
Coventry's Belgrade Theatre will see its B2 auditorium transformed into a wrestling ring this April, with the arrival of Nick Ahad's sweaty, gutsy, painfully funny new play Glory.
Showing in Coventry 10-13 April, the show centres on three young men – Dan, Ben and Sami – who are compelled over the ropes and into the ring to wrestle with life, demons and each other.
But while the show is ostensibly about the rise of British grassroots wrestling, there's much more to it than simply "men fighting and being macho". It's also a story about race, identity, mental health and what it means to be an outsider in 21st-century Britain.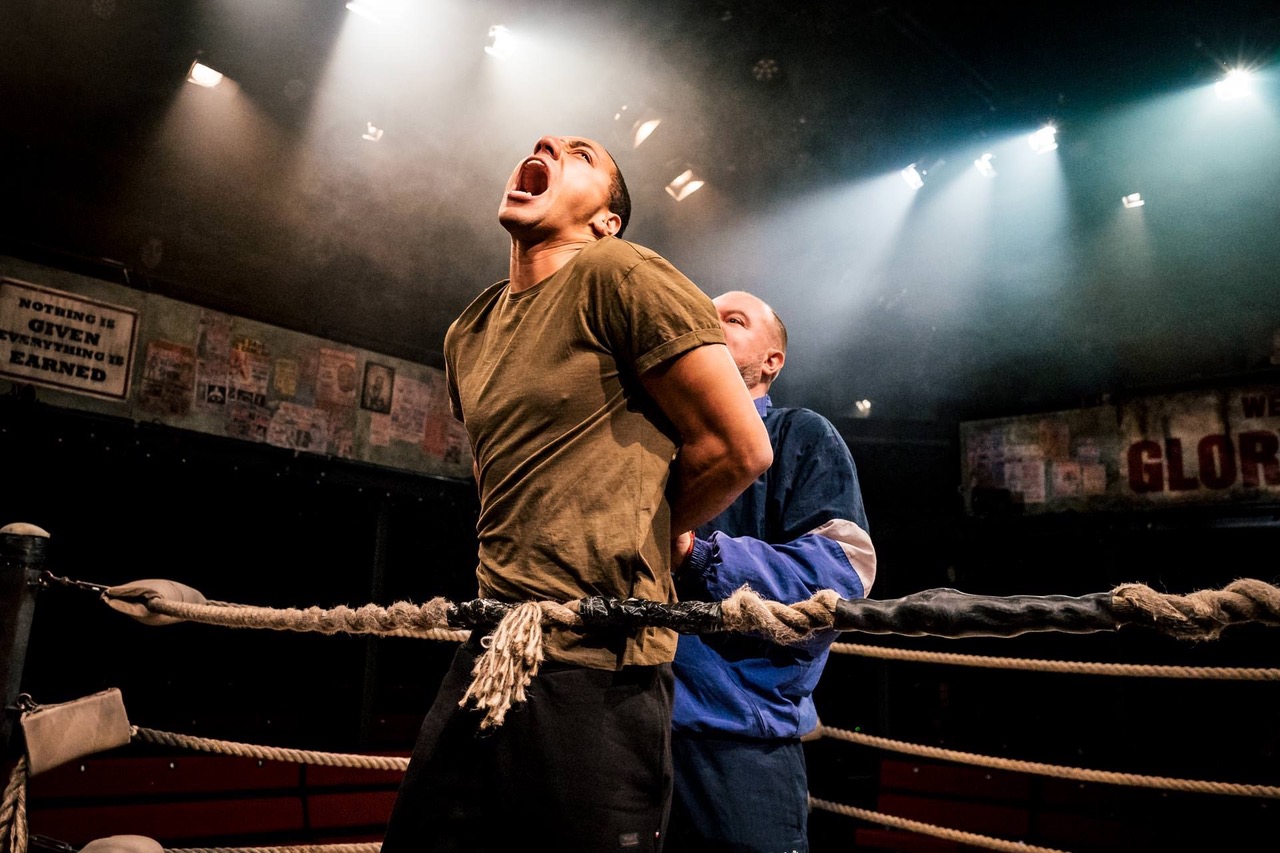 We are all just people trying to crack on" – Joshua Lyster talks ahead of Glory at the Belgrade Theatre
Ahead of the show, actor Joshua Lyster told us more about his character Ben and his own grapples with identity as a young, mixed race man growing up in the UK.
Tell us about your character in Glory.
I play Ben who, in short, is a direct, unapologetic and stern lad. He's an unorthodox mixture of reserved but also outspoken and openly says what comes to mind. He's someone with something to prove and is disciplined enough to see out whatever he puts his mind to until the very end.
He can go from being tactical and unreadable to fully physically engaged and verbal in a matter of seconds, and that changing temperament makes him even harder to gauge and a little unpredictable.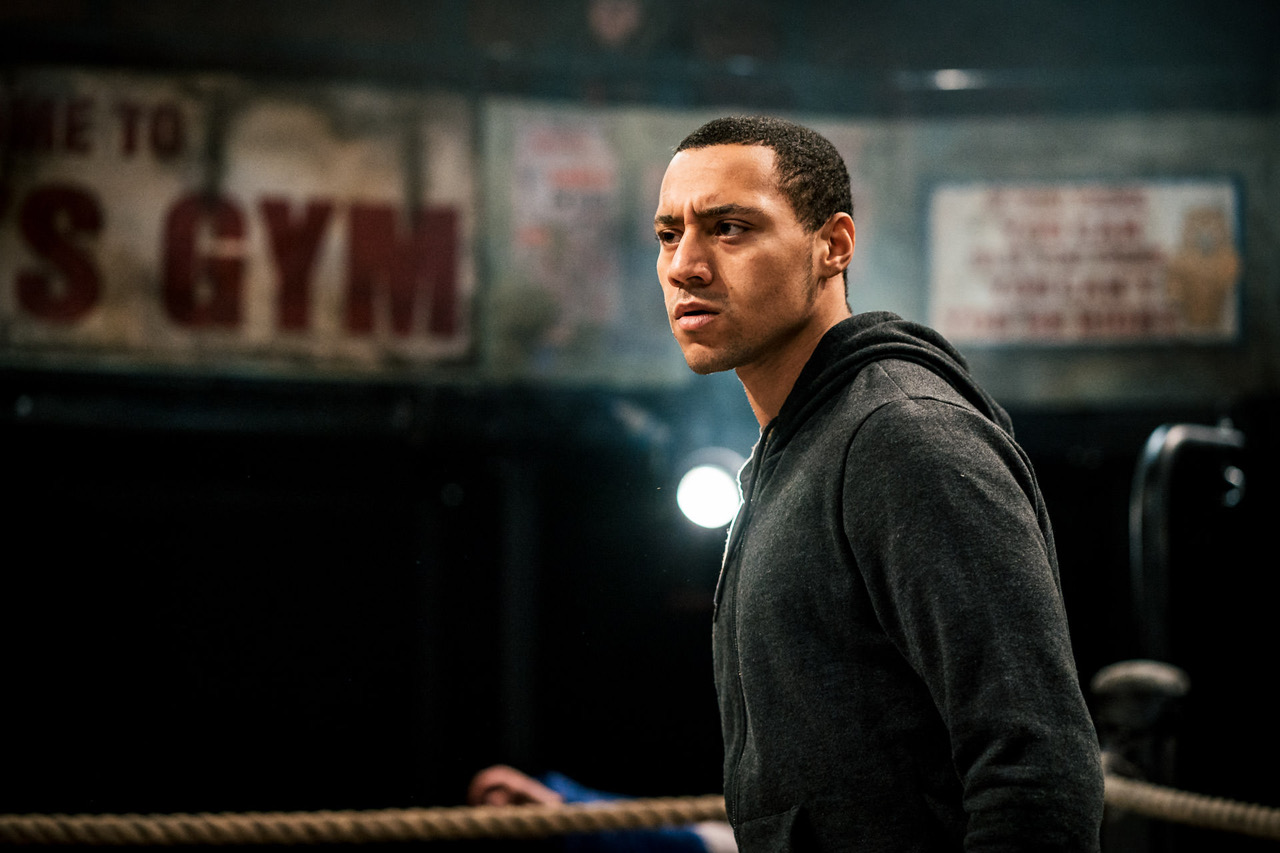 How would you describe his struggle in the play?
Ben is trying to figure out life after being regimented and being told what to do for a long time, trying to find a physical outlet for all of his pent-up anger and emotions after experiencing a devastating loss.
He's a young man who could be perceived as being on-the-nose abrasive and cheeky. He has an alpha quality about him eluding any vulnerability or weakness. However, as with most people who are cut off from the world, when you dig deep enough, you find someone who's considerate, lonely and misunderstood.
Tell us a bit about your own background?
I was born and raised in West London. Identity for me is such an important thing, being from a mixed race background. With my mum's side of the family being white English/Irish and my dad's side being black Caribbean, I've always been taught to absorb the rich culture from both sides and be proud of who I am.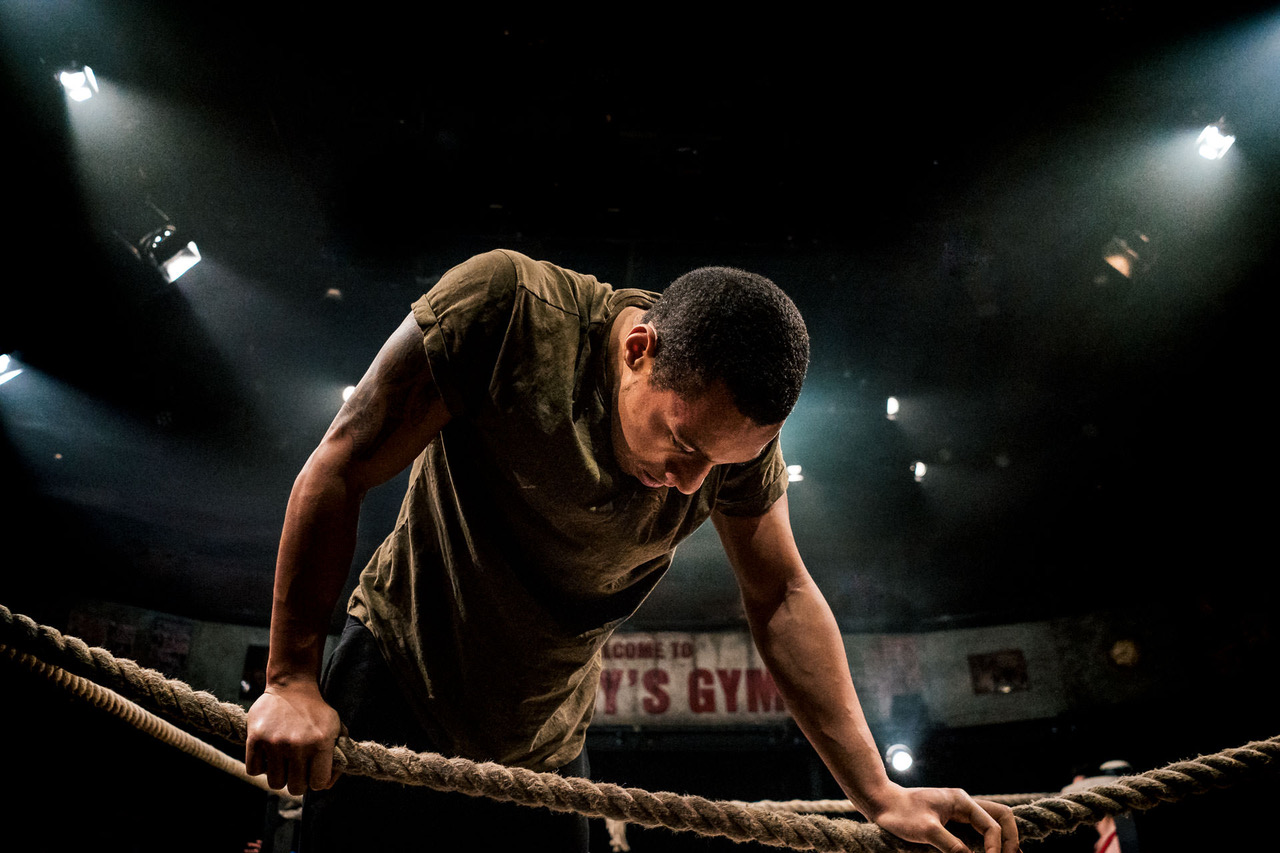 Are there any issues around ethnicity and identity in Glory that resonate with you on a personal level?
The issue of identity and ethnicity is massive in Glory. I think the play teaches to us about patience and overlooking initial small-minded views to see the bigger picture, reminding us that we are all just people trying to crack on.
Ben struggles a lot with his identity which in my experience is a common thing amongst people of mixed heritage. Being from a mixed background there have certainly been times in my life where I've struggled to identify with other groups of people and I've been judged and admittedly have judged others myself due to a stereotype or assumption. There are some poignant moments in the piece where the differences between the characters are actually what makes it all work out. I think that's a great representation of the world that we live in.
Do you think more needs to be done to improve diversity on our stages?
I do still think there's a lack of diversity on our stages. I think that in the last 10 years it's improved so much and things seem to have been going in the right direction. However, the problem we now face is with sustaining that progression.
I think what often happens is that you get calls for more diversity, which are addressed at first, but then after the initial hype things just sort of go back to the way they were before. There needs to be a more permanent focus on diversity for ethnic, disabled and LGBT performers. Fortunately I've been really lucky to always work in diverse casts that properly represent the world we live in.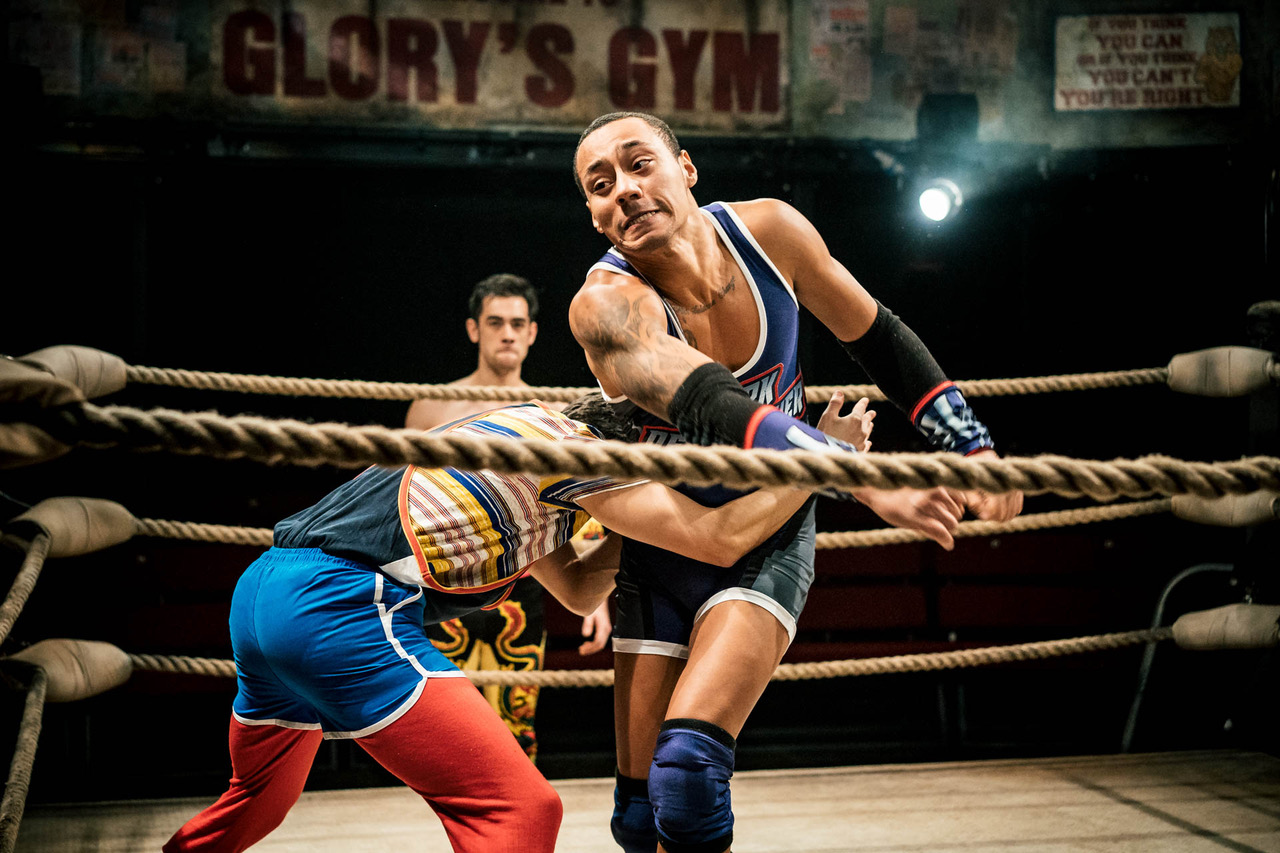 British wrestling arguably remains a largely male-dominated sport. Do you think female audiences will connect to this show?
I think women will love it just as much as men will! Wrestling is an important part of the play but it's also about something so much bigger than that. It's about human behaviour, relationships, heartbreak and honour. It's about guts and glory and that feeling of being on the edge of your seat, waiting to see what happens next.
NEED TO KNOW:
Glory is produced by Red Ladder Theatre and The Dukes Lancaster as part of Tamasha's IGNITE programme. The show runs in Coventry 10-13 April. Tickets are available to book now by calling the box office on 024 7655 3055 or by visiting
www.belgrade.co.uk
where prices are cheaper.