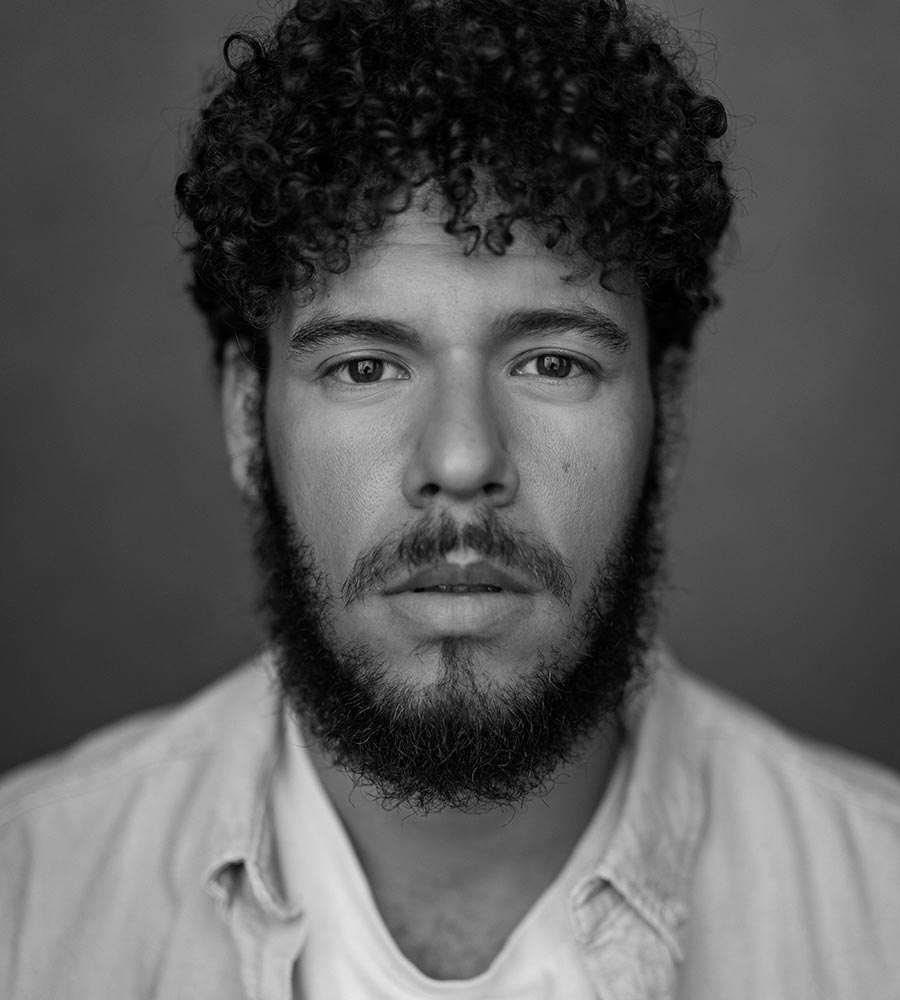 David Albury trained at The Central School of Speech and Drama. Theatre includes: Smokey Robinson in Motown the Musical (Shaftesbury Theatre); Junior Clerk in Committee… (Donmar Warehouse) directed by Adam Penford; Fleetwood in The Life (Southwark Playhouse) directed by Michael Blakemore; Jimmy in Exposure The Musical (St. James Theatre); Billy Gray in Only The Brave (Wales Millenium Centre); The Lion, The Witch and The Wardrobe (Birmingham Rep); Lead Vocalist in You Won't Succeed on Broadway if You Don't Have Any Jews (St. James Theatre & Tel Aviv); Oliver Barrett IV in Love Story (Union Theatre); u/s Jake in Porgy and Bess (Open Air Theatre) directed by Timothy Sheader; Zack in Bare (Greenwich Theatre); understudied and played Simba in The Lion King (National Tour).
Sophia A Jackson: You are currently playing alternate Bob. How are you feeling about fully encompassing the role?
David Albury: It's something I'm really looking forward to. Probably the hardest task in being alternate Bob is probably the Bob Marley track. That role is such a beast. To do it twice a week on a Tuesday evening; then have a break until Sunday, it's very difficult to build up the natural rhythm of the show.
There's so much you have to think about and so many moving parts. Really, one of the most exciting things about taking over the role is the prospect of seeing how far you can push yourself. You can continue to do research and delve deeper into a characterisation but there gets to a point where you're on stage and feel as comfortable as you can and that can only happen when you do consistent runs, week in and week out. I'm looking forward to that.
Sophia A Jackson: So, you're taking over from Michael Duke and before that, it was Arinze Kene. Have they given you any tips?
David Albury: I had the privilege of watching them both and Declan Spain as well, who was also covered. You know, standing on the shoulders of greatness has never applied more than in this scenario. [Laughs] All of them are just so individual in the approaches but they all encapsulate the essence of Bob Marley which is a testament to the creative teams that we have.
I've learned a lot from just watching them and it inspired me to the show. I joined in February and I wasn't sure if it was what I wanted to do for a lot of different reasons. But, seeing how powerful it was and the performances they conveyed – it speaks to yourself and you realise that it's absolutely a role that you have to do.
Sophia A Jackson: So, what originally attracted you to being part of this production?
David Albury: The message. Bob Marley's message is so synonymous with him. He's so unwavering in his commitment to his belief system and that system is completely natural and authentic and human. It's a time when there's been so much human upheaval – people leaving their countries to escape persecution or wars being raged. Bob Marley's message has never felt more pertinent or important. To be tasked with setting yourself the challenge of conveying and delivering that message – is an honour. And, an opportunity that can't be passed up.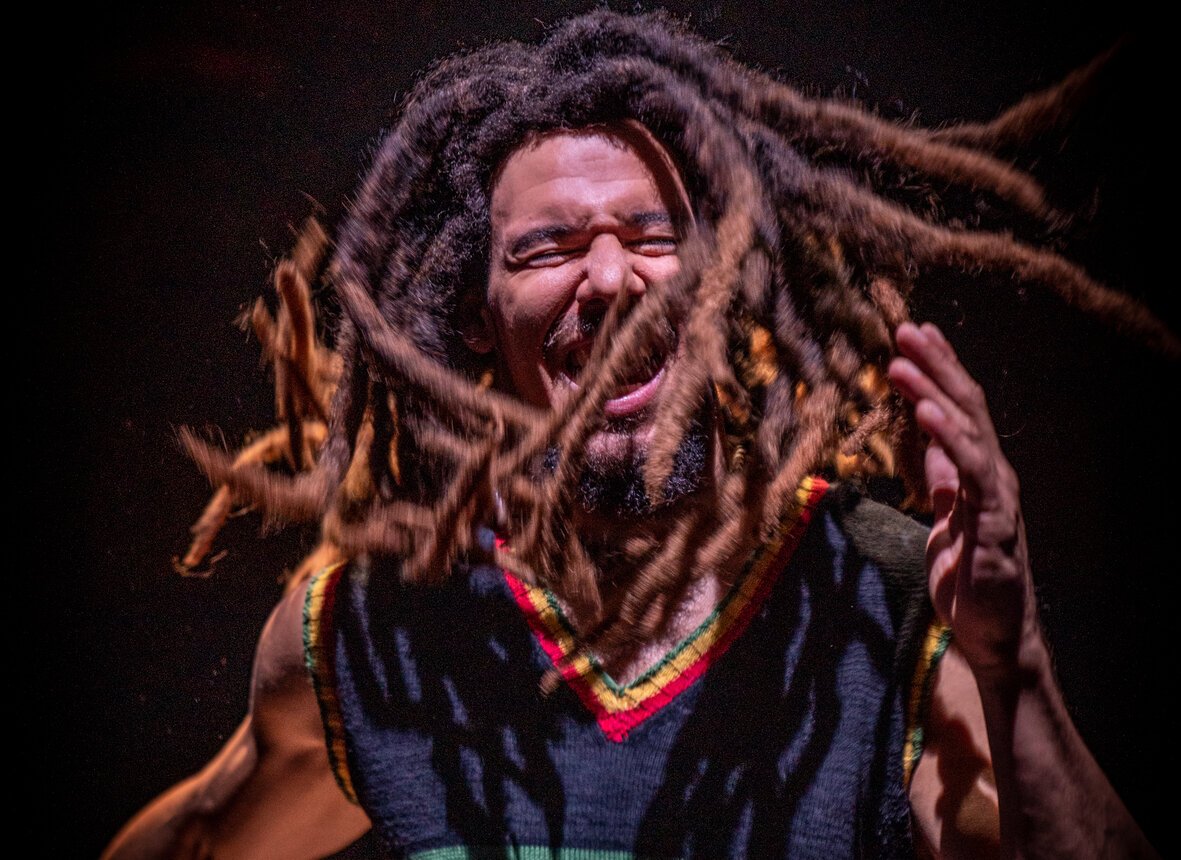 Sophia A Jackson: Bob Marley is loved by millions of fans around the world. How do you manage the pressure of honouring a global icon and staying true to his legacy?
David Albury: It's a huge task. But the best way in a theatrical setting is for people to want the truth. One of the messages is steeped in cultural conflict or historical conflict, and that means a very person message to a lot of people. Obviously, the African-Caribbean community and the struggles that people are facing at the moment – we want the truth.
We are in this era of post-truth and people are crying out for truth. The best way to honour an icon with that so many people have a personal and individual relationship is to just approach it from a perspective of truth and authenticity. I had to find what his message meant to me and how to live his story authentically as myself.
Sophia A Jackson: What are your personal experiences of Bob Marley and what influence did he have in your life growing up
David Albury: I come from a very musically eclectic household. My dad was a gospel DJ. My mum's from Ghana and is a huge fan of music that ranges from Irish folk to reggae. So, music was frequently played when I was growing up. I found Bob Marley in a lot of the contemporary artists I was listening to – Lauryn Hill, Bone Thugz, and Harmony. When you hear something so powerful, you're thinking 'where did this come from'.
I obviously knew about Bob Marley but just to see him filter into so many politically motivated cultural icons who I was studying as a young artist, I was blown away by the power of this person's message. I used to hear Bob Marley's music but doing this show, encouraged me to listen to his music and understand it on a deeper level. The privilege that has been studying his music, journey and his story has meant that his music has a far more powerful affect on me now. And, the relationship with it is totally different. I can't hear it in the same way which is a wonderful thing.
Sophia A Jackson: You have a strong background in musical theatre. What is it about that genre that you particularly enjoy
David Albury: I'll be honest, the CV might say I've got a strong musical background but I came to this quite late. I did a philosophy BA, I did nine months of a music theatre masters before I auditioned for the touring production of The Lion King. But, I think it would be fair to say that I do have a strong relationship with musical theatre and an appreciation for the art form. I think the nuance afforded by incorporating dance and song into a theatrical setting allows for what some people would call unrealistic expressions of emotion where you break into song or dance.
Some people would say that musical theatre loses its realism in those moments which I think is unfair because in everyday life, we break into song, we break into dance. So, I love the artform for that. It also lends itself perfectly to the show because culturally it's such an expressive culture. Reggae music and African-Caribbean culture are so expressive. Dance and music are so synonymous and it dates right back to our origins. It feels incredibly suited to this particular type of story and subject matter.