Chanje Kunda is a Mancunian-Zambian poet, performer, playwright and artiste. Afridiziak had a chance to speak to her about her new show Superposition ahead of the London leg of the UK tour. See listing for Superposition
The name of your latest show Superposition makes me think of the highest level in yoga, but what does it mean?
Superposition is a term in physics describing the behaviour of waves. There are different types of waves working all around us; radio waves, and the waves that transmit WiFi and other signals. So say you send a message via WhatsApp or Twitter to somebody in Brazil they'll get that message instantly with no delay. The same with live broadcasts on TV and radio; studios and TV channels broadcast shows live and send them out to homes all over the world instantly, and it's the same with things like Facebook Live messages, images and video are all shared so quickly.
The reason for this is because these messages travel on these waves and the waves are everywhere. These waves are not in one location they are everywhere and anywhere at any one time. That's what superposition means. It describes the movement of waves and for the show I'm exploring how our bodies are in superposition.
People will be thinking about mundane things like 'ooooh I've not got a bikini body' or 'I've not achieved this or that' or 'I've not got this or that', when our existence is a miracle and all of these particles and atoms are working within us and they are more numerous than the stars in the sky.
Your show is described as exploring science, sensuality, spirituality and self and how our bodies magically mirror the universe through a constellation of particles shimmering within us. This is a beautiful description. What was your inspiration?
I was interested in the Laws of Attraction and had read books like the Secret and all of the books in that series. I was interested in exploring how we can use the laws of attraction to manifest our dreams and I wanted to find out what the real, proven science was to the Laws of Attraction philosophy so I reached out to different people and was able to interview some Particle Physicists who had experience of working on the Hadron Collider. I also interviewed a Professor of Philosophy to get a better understanding of the theories in Philosophy behind the laws of attraction. This professor taught me about a theory where everything is one.
Say you're looking at a table, in that moment you would see one thing; a table. But if you look closely you can see the grain and patterns of the wood that have come from the tree's life before it was turned into a table. All of the grain and patterns are made from water, the tree growing and many other elements so this table is made up of constituent parts. Now this logic applies to the universe. If we could look down on the universe we would see the universe as one gigantic swirling thing, but it's made up stars, planets (including our planet) and so many other elements. Literally the meaning of the word universe is one thing, it is simply everything: everything that exists and everything that does not exist. On this journey I wanted to find out my place in the universe.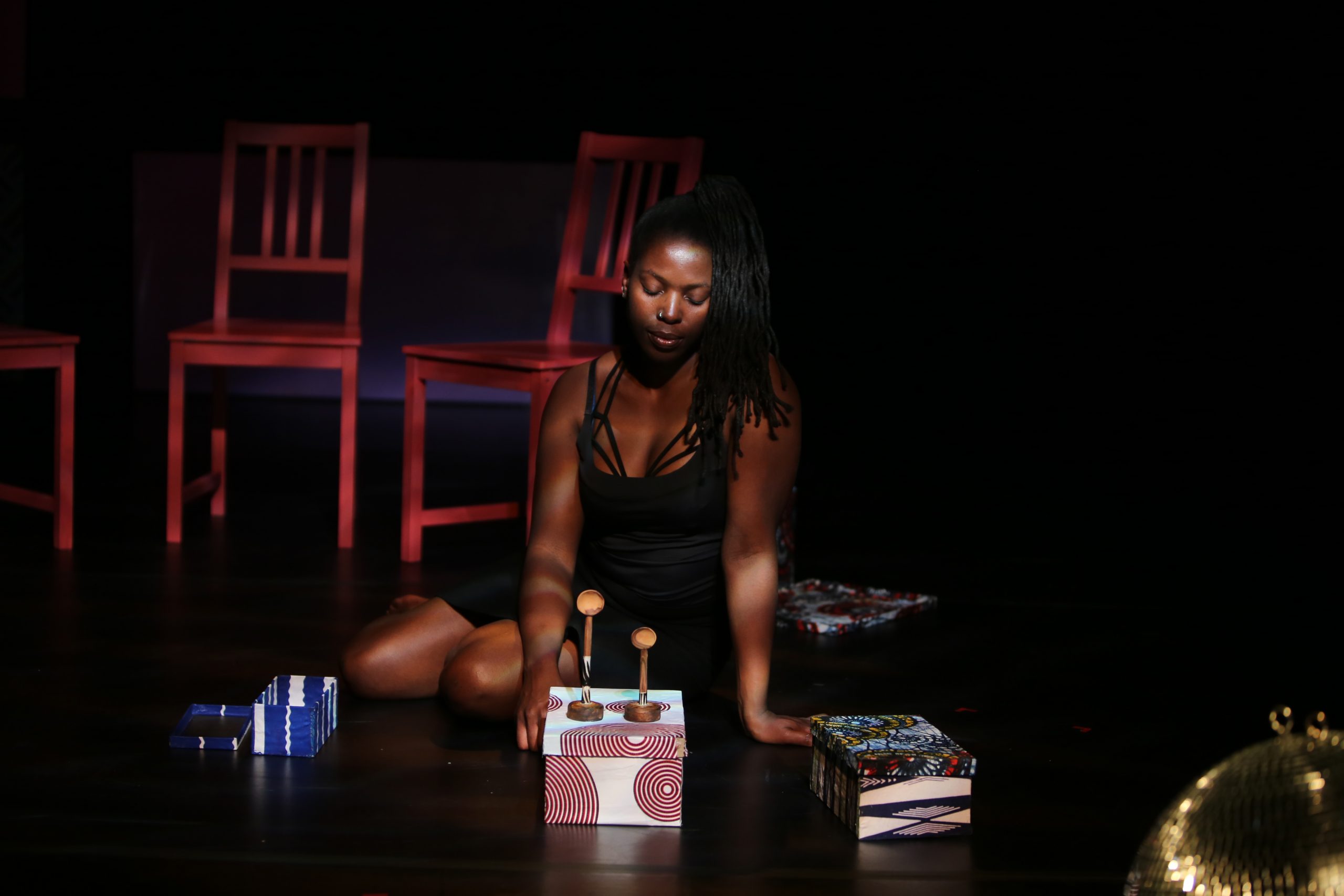 As a collective combined we make up the universe. So when looking into laws of attraction you can see how when people say "ask the universe for what you want", what they mean is that you are asking yourself as we are all one thing in the universe so that should show us just how powerful we are. It's mind-blowing.
I also interviewed my son for his take on the universe and laws of attraction and I also decided to do a lap dancing course as they have a different take on laws of attraction. The show is about what I have discovered on the way.
All of the physics, astrophysics and quantum mechanics that I discovered during my research were fascinating. There are so many different and incredible phenomena in this world occurring every day. I learnt about a phenomenon in physics called quantum tunnelling, where a subatomic particle has a barrier and it tunnels through this barrier that it classically could not surmount. This plays an essential role in several physical phenomena, such as the nuclear fusion that occurs in stars like the sun. The particle does this by borrowing energy from the future to overcome the obstacle and then give the energy back when it arrives.
So looking at it from a human perspective I thought about how sometimes we haven't got energy to do things and we consider that some obstacles are insurmountable but actually they aren't and anything is achievable. We can borrow energy from the future and give it back which is what I've been doing in this tour for the show. It's how I keep going and rest afterwards. Subatomic particles act like waves rather than objects, the field that is waving is the sea of unending possibilities, and as we're made up of particles that means we are all a sea of unending possibilities.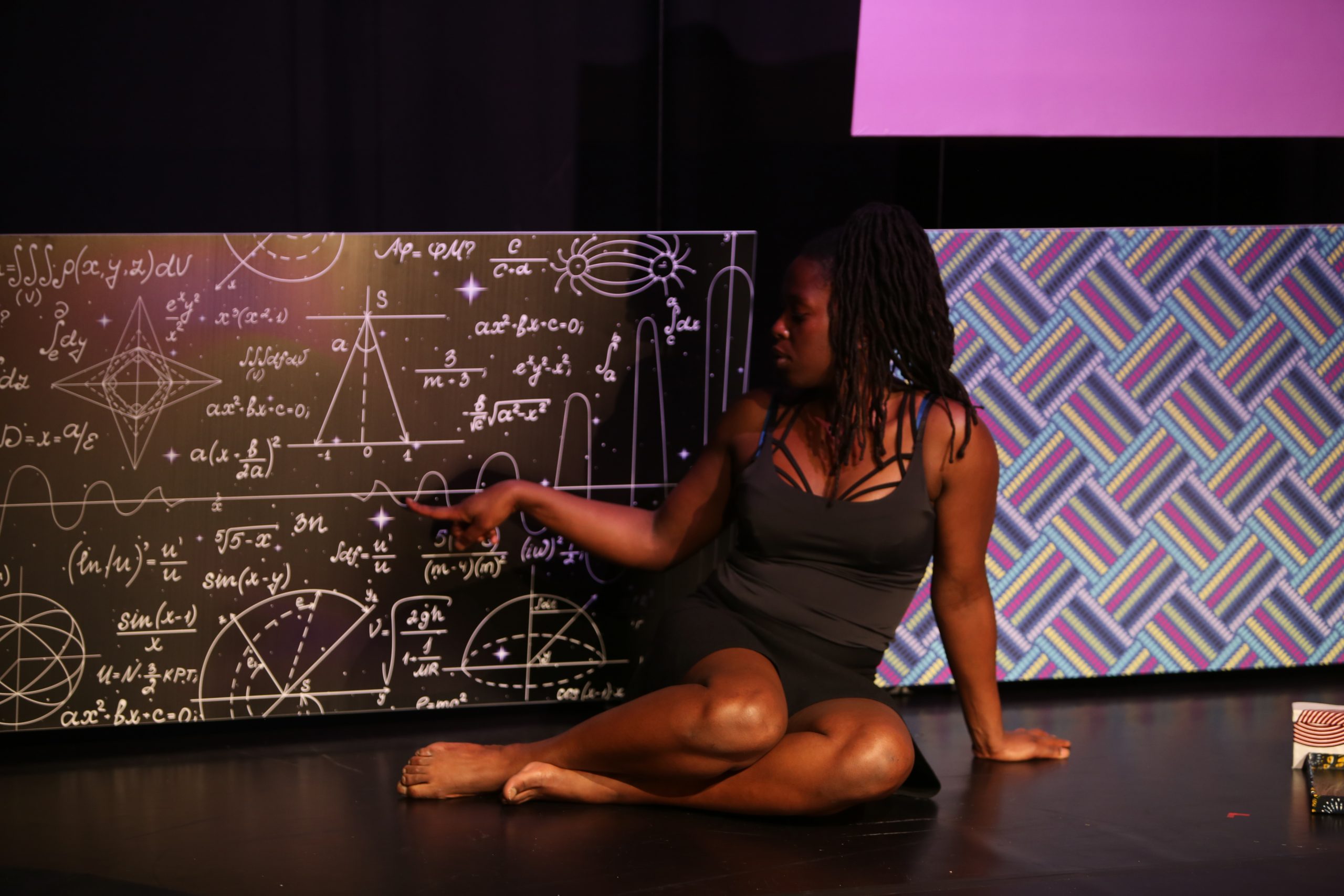 How do you embody eroticism and connection in this show?
To make a show for this and communicate my findings I was looking at female sensuality and eroticism and trying to use the movement vocabulary of erotic dance. In my work it's autobiographical. The show contains some poetry, dance and storytelling to portray my own personal journey in finding my place in the universe and how the universe affects me. I also wanted to find out how to be spectacular in this world I wanted to see how I could translate all of the physics that I learnt with the structure of an atom in poetry and dance.
I use many analogies in the show to explain the elements, matter, and atoms that make up us and the universe. One analogy I wrote a poem for is about the sun and my body. All of the elements that make up matter are like drinks in a bar and I'm made up of a cocktail of carbon, oxygen, nitrogen and hydrogen, and the sun is made up of a flaming cocktail of hydrogen so basically it is too hot to handle, hot enough to melt any landing probe and I have the same fire in me. We are basically made up of the same 'hot' stuff.
I am using this show as a way to transcend the mundane as people walk around all day as if nothing spectacular is happening when something amazing is going on just by our existence. Everything is spectacular in the universe. People will be thinking about mundane things like 'ooooh I've not got a bikini body' or 'I've not achieved this or that' or 'I've not got this or that', when our existence is a miracle and all of these particles and atoms are working within us and they are more numerous than the stars in the sky. It's good to take a time out and think about this as it can change your perspective on so many things in your life and actually make you appreciate life and your very existence.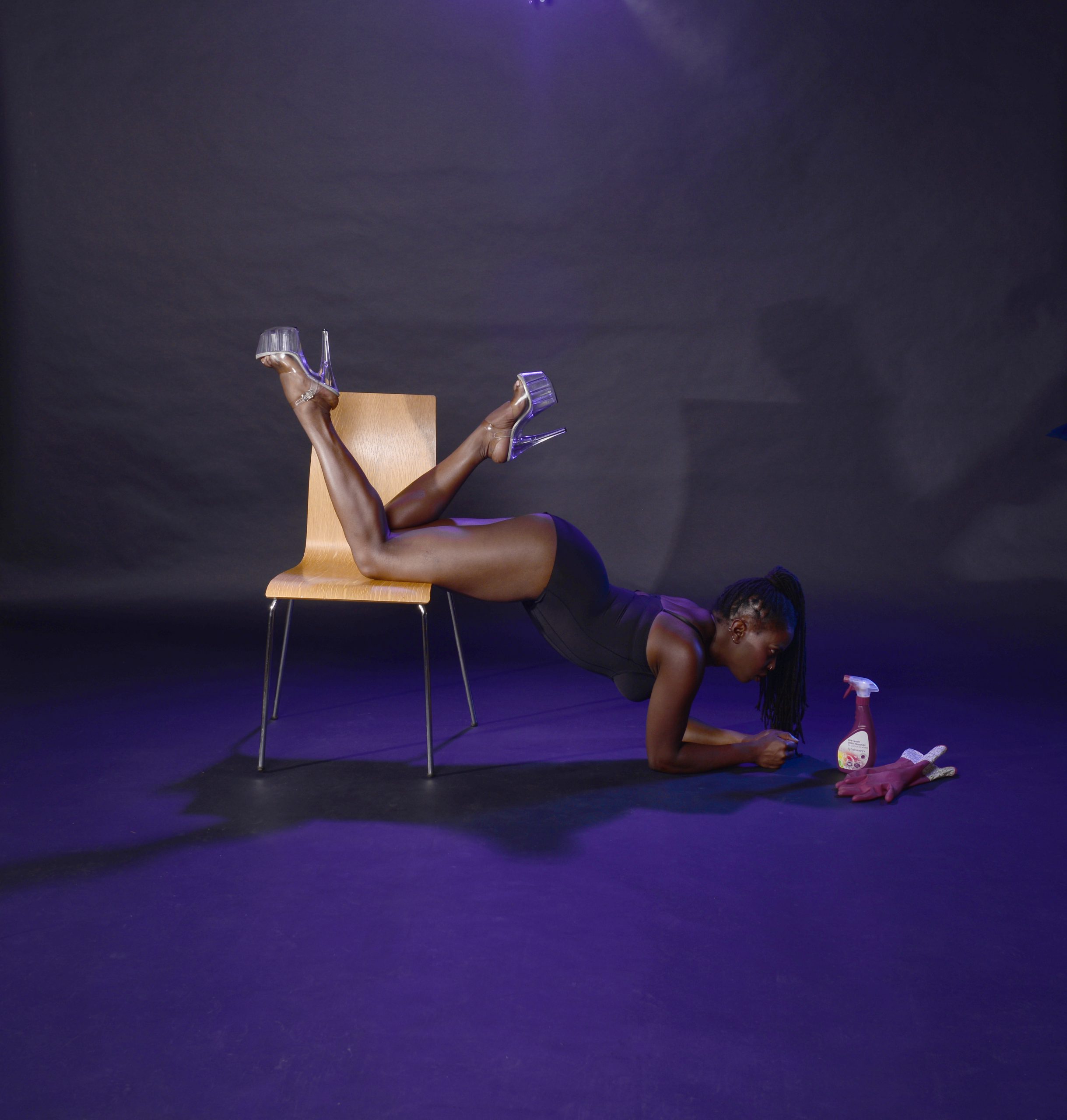 How do you want to impact your audience?
I want people to feel empowered. I want people to realise that they have billions of atoms shimmering inside of them that are more numerous than the stars in the sky and that we are incredible just as we are. That's what I want people to get out of Superposition. As a black woman I also want to elevate black people and black bodies as there is a term in physics called black body radiation. In Physics a black body is the idealised body and is the perfect emitter and absorber of heat. Physicists write equations on black bodies and chart graphs against their curves and in science when something is perfectly black then it is a perfect body. It's a scientific fact.
I wanted to find a way to elevate and celebrate women's sensuality and show how multi-faceted we are. I'm not just a body, I'm not just a mind. We shouldn't suppress one part of ourselves. The show is also a lot of fun, there's a lot of comedy so it is not too heavy or serious as all of my talk on science and physics might have you think. It is light-hearted and funny and should be a fun evening out for everyone, but women in particular. I want women to feel more positive and confident after they see the show, and I want the men that come to see a different perspective on women's bodies. In the face of media and sexual exploitation it is paramount that women are empowered and reflect their divinity, in fact all of our divinity across the universe.
What is your vision for the tour?
Our opening night was a great success. I was so pleased with it all, we even got a standing ovation. I'm so happy to be playing in Salford and being near my home town of Manchester. It's exciting to be coming to London or the Big Smoke as us northerners call it. I would love to do an international tour and share this in Europe and across the world, let's see how it goes. I'm excited.