Biyi Adepegba – interview
25 Years of Joyful Noise
Since its founding 25 years ago, music production company Joyful Noise has launched the UK career of countless African artists. The company's focus is to present contemporary world black music and champion artists outside of their native country. Renowned musicians such as Queen Salwa Obeni and Fredy Massamba made their UK debuts through the company's annual London African Music Festival. Speaking to Joyful Noise founder, Biyi Adepegba he explains that he first became involved in music production whilst studying.
People need to come and see these artists to understand where Africa is going musically. You will hear Africa, you will dance Africa and you will feel Africa.
"I started when I was at the University of Westminster in 1987. During the summer holidays I was working for John Dabner as a door person at the original Jazz Café. I was basically a busy-body; caretaker, programmer, I helped set up the stage and all sorts. When John moved the venue from Hackney to Camden Town I followed him and started doing my own thing, little by little."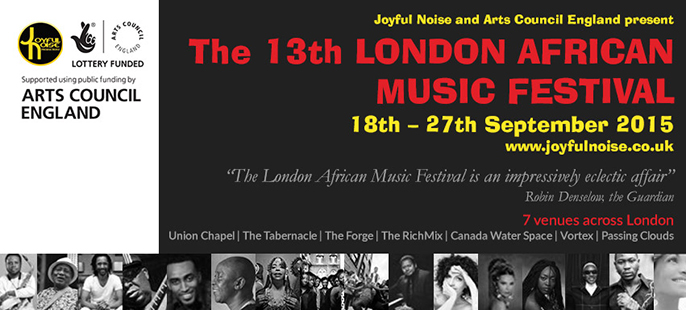 Doing his own thing led to Adepegba establishing Joyful Noise with Barbara Pukwana in 1990 and the company presented their first concert in March of that year. Since then the organisation has gone on to work with artists from all over the African continent and the Caribbean. The musical genres covered by the company are stunningly diverse. Waka singers from Nigeria, bèguèna players from Ethiopia and rocksteady bands from Angola are just a few of the artists that Joyful Noise has represented. Adepegba describes why the company's speciality in black world music is so necessary within the industry.
"The musicians that we work with aren't as well known in the UK, but in their own country they might fill stadiums. Our work is popular, but not on the same scale as rock, pop or country music. Because their music isn't part of the mainstream they can have difficulty getting radio coverage and getting bookings. What we do is use our skills and experience to get them coverage so people can know about their music and enjoy it. That's what the festival is about, it's our flagship."
You see that in the festival it is not just one generic style of music. We have many artists from many different countries and that's kind of the genesis of the festival."
The London African Music Festival is now in its 13th year. The festival is unique in that the concerts are spread across multiple venues throughout London. The range of artists and different locations makes the festival wonderfully accessible; with music lovers sure to find something within easy reach to tickle their fancy. Adepegba reveals that the festival's trademark set up came out of necessity rather than design.
"Because our artists weren't mainstream they had difficulty getting bookings at festivals. So Barbara (Pukwana- co- founder of Joyful Noise) suggested we start our own festival. We didn't have the funds for a big outdoor event, instead we had to use halls and venues. The concept of multiple venues didn't come about because we were clever, it came about because our backs were against the wall and venues we approached wouldn't always give us more than a couple of days to perform. That's how it developed into this eclectic programme of venues all over London. It's become the symbol of our festival so we turned the negative into a positive."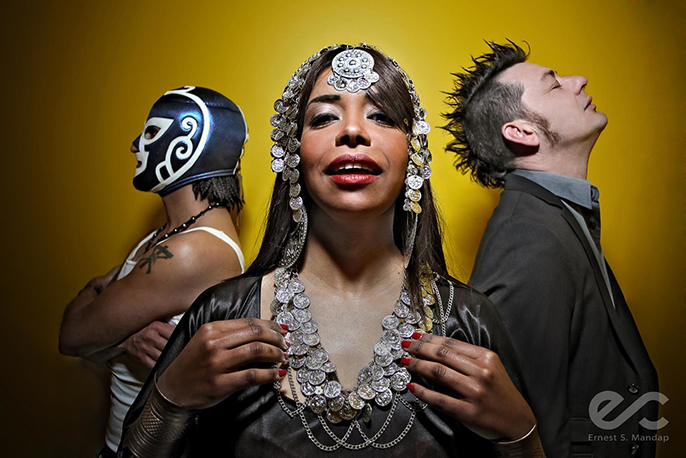 Having been director of Joyful Noise for quarter of a century, Adepegba reveals that he never foresaw such success and longevity. After studying for a PhD and deciding a career in academia "Would have been too easy" the producer has travelled to 25 countries and worked with hundreds of artists with his company. Adepegba is quick to downplay his achievements, stating that music promoting is "just something I enjoyed." But Joyful Noise's commitment to supporting less mainstream artists is an incredible undertaking. With the majority of top selling artists in the UK being white British or white American there is a lack of coverage for ethnic musicians. There is a deficit of funding for those not falling into the commercial categories which Joyful Noise is constantly challenging. Adepegba elaborates upon this when describing one of his most successful campaigns with Yoruba singer, Funmi Olawumi.
"Something that I think defines what is possible through Joyful Noise is to take someone like Funmi Olawumi from someone who has been struggling to make a breakthrough to someone who sells outs concerts. We came along and started working with her and her popularity grows and her choir grows as well. That is what can be done with the right combination of finance, experience and skills."
Although Adepegba entered the music industry very young, his connection to the music scene began even earlier. "When my dad came to London in the 1960s, he became a promoter. When Nigerian artists like King Sunny Ade, Ebenezer Obey came to London; they'd stay with my dad. In those days when Nigerians came to London they'd stick together around Finsbury Park and Haringey. My dad would set things up for them to play their music. They weren't calling it a promoter at that time, they were just calling it kind of a social club and my dad was the founder of the Nigerian social club."
Being of Nigerian origin, Adepegba was born in Africa but grew up in both Nigeria and Tottenham. He describes the experience as "Wonderful. It gives you a different outlook to life which is good. You see different sides instead of trying to fit into your own little square." When asked if he thinks having different cultural influences growing up affected his musical tastes, he answers:
"Definitely. Also my dad had a huge record collection. There was lots of James Brown, Miriam Mekaba, Coltrane, Don Cherry, Monk. He also loved Reggae and Soul, all sorts. That's why I have eclectic music tastes, like my DNA kind of merged into that. Also, you see that in the festival it is not just one generic style of music. We have many artists from many different countries and that's kind of the genesis of the festival."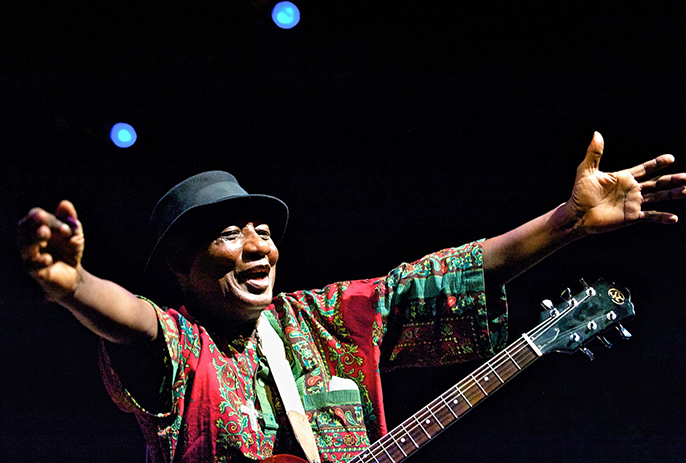 Over the years, countless artists have made their UK debut at the London African Music Festival and this year is no exception. 2015's emerging musical talents include Suzanna Lubrano from Cape Verde and Moroccan fusion singer Oum. Adepegba himself is especially excited about seeing Ghanaian Hi-Life musician Ebo Taylor perform. "He's a legend, if you don't know Ebo Taylor, you don't know African music. He's 80 now and he was one of the godfathers that started the whole thing."
With ten days of musical merrymaking and a plethora of artists there are so many toe tapping reasons to get yourself along to the London African Music Festival. But as always, I'd rather hear from Adepegba himself why people should attend.
"To experience something different. The world of Africa is coming to their doorstep and you are not going to be disappointed in this show. People need to come and see these artists to understand where Africa is going musically. You will hear Africa, you will dance Africa and you will feel Africa."
Related Links
Press release – The 13th London African Music Festival