Meet Hanaa Coan-Ali
Published:

Thursday, June 18, 2015 1:03 PM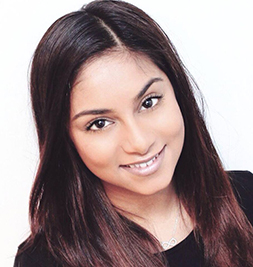 Hanaa Coan-Ali is a press assistant at OHTV Sky channel 199 in the UK, as well as being a trained musical theatre performer.
Hanaa has co-edited 2Gether magazine and has also featured in Sky Education Documentaries as a child presenter.
Hanaa has a wide spectrum of theatre knowledge as she has performed in various theatres all over the UK, such as Her Majesty's Theatre and The Royal Albert Hall. As well as performing, she has worked in Cambridge's Corn Exchange theatre in lighting and sound.
"I am honoured to be involved in Afridiziak Theatre News as I love to see the growth of African Caribbean theatre in the UK, and I believe Afridiziak is a great platform for it. For me, with a musical theatre background I appreciate the spectrum of performances I am able to review for Afridiziak as I love to resonate with all cultural theatre, creative and artistic ideas."